20 best scale model kit brands (2023 review)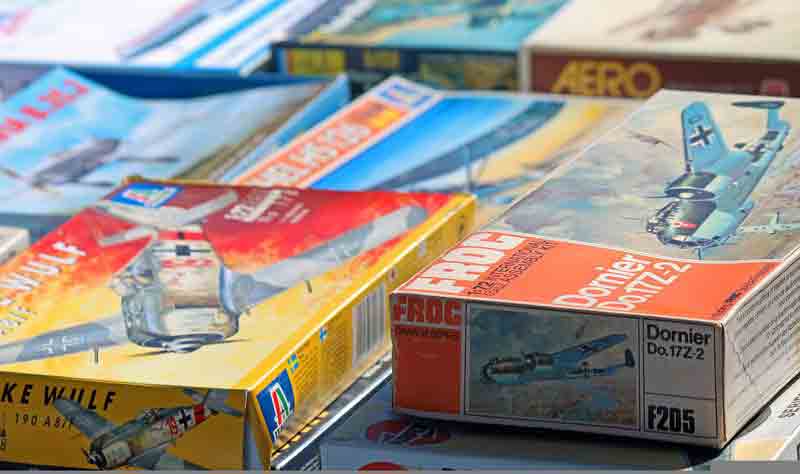 If you're in the market for a model kit, whether a plane, ship, tank, or car, choosing one can be challenging since there are so many model kit brands in the industry today. 
The good news is that we've put together a list of our 20 best scale model kit brands to help you make your choice.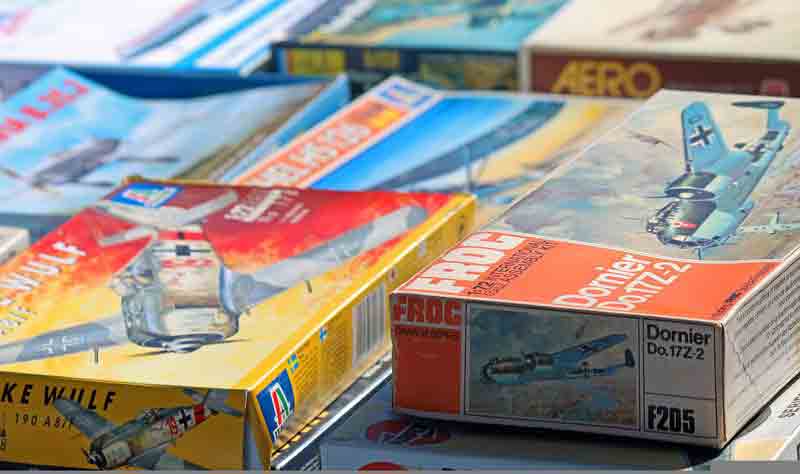 best scale model kit Companies
Model kit makers vary in their specialized fields. Some make top-notch figurines, others armor kits or car models. 
Here are our top 20 picks on the best model kit makers in the industry today. 
Tamiya
Headquartered in Japan and founded in 1946, Tamiya is the leading plastic model kit maker many modelers and collectors believe is the gold standard for quality. 
With Tamiya models, it doesn't matter whether it is a brand-new kit or early 40+ years old models. The simple fact is that Tamiya kits fit seamlessly and offer simplified assembly and good details that any beginner or expert modeler will love. 
Pros 
Go together real easily 
Decent fit
Clear instructions 
Perfect for beginners and advanced modelers
Cons
Tamiya sacrifices details for low part counts and simplified assemblies.
Tamiya's best kit
Tamiya 1/24 Volkswagen 1966 Classic Beetle
The Volkswagen Beetle is one of Tamiya's old tooled models first designed in the 1930s and produced in 1966. This model kit car is one any Tamiya fans would love since it is among the scarce iconic diecast models Tamiya offers. 
Tiger models
Ranking 2nd in our top 20 model kit brands, Tiger models is another kit brand known for producing top-notch armored kits, especially their battle tanks. 
Although pretty new in the model building market, since their establishment in 2014, these model kit manufacturers have made many state-of-the-art armor kits with a huge power gap compared to many armor kit brands. 
For instance, their 1:35 model kits like the LECLERC MBT 2022, Leopard II Revolution II, Panhard AML-90 Light Armoured Car, and even the AMX-10RCR Tank Destroyer are new-tooled with fine details, fit, and high quality. 
Pros
Clear and concise, easy-to-follow instructions
Incredibly well-detailed
Good quality mold
Good fit
Cons
Low spruce parts
Always out of stock
Tiger Model's Best kit
Tiger Models replica of the German Main Battle Tank is a good upgrade from the Leopard 2A4 designed by Rheinmetall Defence AG. 
When you open the box, you quickly notice the limited number of spruce parts. But, the good news is that the sparse kits make this tank model a simple build. 
Tiger models designed this kit so all the moldings, including the armor blocks on the hull and turret, are already in place.
The only downside of this model is that it can only be made as a Revolution. It will be virtually impossible to kit-bash this into any other up-armored Leopard 2 version. 
Academy
One of Korea's finest plastic model kit manufacturers, the Academy model was established on September 1st, 1969, and has designed countless plastic model kits. 
However, Academy is best known for producing good-quality aircraft and military miniatures. 
Pros
Good fit
Clear Instructions
Easy build
nice details
Cons
Huge amount of excess clear decal
Academy's best kit
Academy 1/48 F-4J Phantom
Among Academy's Phantom series, this 1:45 F-4J Phantom was released in 2014 with improved parts, unlike previous models like the F-4B.
 This model is a miniature replica of the US Navy jet first used in 1794. 
In the box, you'll find new parts like a detailed cockpit and main gear wells, seated crew figures, boarding ladder, canopies, main wheels and tires, outer wing panels, duct intakes, and afterburner chambers with turbine faces, Martin Baker injection seats, and a nicely molded fuselage. 
Only for a hard-core modelers and History enthusiasts:
Best WW2 Model Kits (Planes, Ships, and Armor)
Best plastic model kits (+kits you ought to try)

LeisureGuided.com
Dragon
Our fourth best model kit maker is the Hong Kong-based China plastic kit manufacturer, Dragon models. 
Known for producing decent 1:35 armor vehicles, Dragon model kits are detailed and come with tons of spare parts. 
Dragon models are also known to make kits that require assembling a part out of multiple pieces, unlike brands like Tamiya, which just molds them in one piece.
Pros
High parts count
Great molds
Tons of spare parts
Unique kits
Perfect fit
Cons
Expensive
Slightly overengineered 
Poor instructions
Dragon's best kit
Initially released in July 1944, this Dragon's Stug III Ausf. G is a new tooled 2007 model of the World War II German self-propelled gun, Sturmgeschutz, built-in 1937. 
The kit features photo-etch, steel wire, and 697 styrene parts. 
Meng
Another Hong-Kong-based Chinese model kit maker, the Meng model is popular for producing highly engineered kits like many Ukraine kit manufacturers. 
But, no matter how overengineered their models may seem, modelers who love Meng remain fans because they produce a wide range of flagship plastic car models.  
Pros
Lots of parts
Perfect for experienced modelers
Cheaper than other premium kits 
Cons
The high parts count means trouble in assembling
Meng's Meng's Best kit
Meng 1/35 Russian Main Battle Tank T-90A Kit
This battle tank is one of Meng's highly detailed Russian tanks extant featuring 980 parts and five-part track links. 
This kit provides the Russian armor modeler with a kit similar to the DML Tiger I and Panzer III/Sturm III kits. But, what makes this T-90 unique is the inclusion of separate torsion bars and detailed shock absorbers. 
The T-90 model also features parts like the V-92S2 1000 HP diesel engine, a new exhaust nozzle with thermal shrouding, and the "Sil'fon" device that helps suppress the heat signature of the tank.
Hobby boss
China boasts of housing some of the best model kit manufacturers in the industry, and Hobby Boss is one of them. 
Hobby Boss produces a wide range of highly detailed plastic model kits with subjects based on figures, ships, aircraft, tanks, and military vehicles on various scales. 
Hobby Boss models are quite similar to Trumpeter's models but differ significantly in their kit quality. 
Pros 
Good quality
Excellent fit 
Without lots 
Cons
Best kit
Hobby Boss A-7 Corsair II
This A-7 Corsair II aircraft from Hobby Boss is a light attack aircraft once used by the US Navy in combat in the Vietnam War and the air attack on Libya in 1986. 
This jet kit has 186 parts presented on seven parts trees and three trees of clear parts. 
The kit looks similar to the Hasegawa's 1/48 A-7s but with several notable differences such as the sharp surface detail on the cockpit and wheel wells. 
Takom
Ranking 7th on our list of best model kit makers is another leading Chinese plastic model kit manufacturer, Takom. 
Despite being a new model kit brand established in 2013, Takom has produced some interesting plastic models from their 1/35 and 1/72 scale military to their unique battleship turrets. 
Pros
Good detail
High-quality styrene
Large parts count
Decent fit
Cons
Best kit
This heavy tank model kit from Takom is designed after the T30 heavy tank prototypes used by the US Army. However, it takes some characteristics of the M26 Pershing, from its extended chassis with eight rollers on each side to the T80E3 chain.
Inside the box, you'll find 8 injection molding frames, 1 transparent frame, 1 armored hull, 1 turret top, 1 assembly manual, 1 decal sheet, 2 steel cables, and 1 "Jig" assembly aid. 
Eduard
Next on our list is Eduard, a model kit brand based in the Czech Republic. 
Eduard is particularly known for producing kits with resin and photoetch. But, their World War 1 planes are the biggest talk in the modeling community. 
Even their 1:48 series have amazing and unique details, unlike any other plastic model kit maker. The only downside to their kits is they are quite expensive. 
Pros
Includes color photoetch parts
Detailed pieces
Very high-quality plastic
Crisp panel lines 
Excellent instructions and packaging.
Cons
Eduard's Best kit
Eduard 82122 Tempest Mk.V series 2
This Eduard is the second 1/48 scale Hawker Tempest family – the Mk.V Series 2. It is designed after the Hawker tempest, a British fighter aircraft used in the Second World War by the Royal Air Force (RAF). 
This kit differs from the 1997 release as it comprises 171 parts in medium grey colored plastic, 20 parts in the clear, self-adhesive die-cut canopy, and wheel masks and markings for six aircraft. 16 of the grey parts are marked not for use.
MiniArt
Our 9th best model kit brand is MiniArt, a Ukrainian manufacturer of plastic model kits. 
Like Takom, MiniArt is a new model kit company established in 2001. Despite their late entry into the model building industry, MiniArt has designed some of the best 1:35 scale military miniatures from automobiles to trucks, AFVs, tanks, and figures.  
Pros 
Beautiful engineering
Gorgeously sculpted 
Meticulously detailed
Perfect for experienced builders
Cons
Utilize 20 parts when 2 will do
MiniArt's Best kit
MiniArt 1:35 Scale SU-122-54
This miniature self-propelled assault gun was designed after the T-054 tank used during Exercise Dnepr, in September 1967, 17 years after building the prototype. 
Inside the box, you'll find decals made by Decograph, a Ukrainian decal maker, photo-etched parts, clear parts, and clear instructions. 
Airfix
Ranking 10th on our list is Airfix, one of the oldest plastic model kit manufacturers in the UK. 
Airfix has been producing model kits since the 1950s, with their focus on miniature buildings and dioramas. Regardless, Airfix is best known for its airplane models, with their modern kits tooled after 2005 some of the best-sellers in the industry. 
Pros
High-quality plastic
Fine details
Superb decals
Perfect for all skills level
low-priced
Cons
Airfix's Best kit
Airfix 1:72 Supermarine Spitfire MkIa Classic Kit
Since their establishment, Airfix has designed countless models but their Spitfire kits are always one of their best sellers. 
You'll find more than 15 Spitfire variants from Airfix but this MK.La stands out. This Spitfire variant has 36 separate parts, which makes it easy to build for beginners. 
Trumpeter
Like Meng, Trumpeter is another Chinese manufacturer of model kits. 
But, unlike Meng, Trumpeter is a hands-down fit, and quality-driven model kit producer bent on making everything fit in their models. 
Trumpeter is also popular for making everything from plastic cars to military miniatures, figurines, and even airplanes. But what makes them stand out is they make model kits no other kit manufacturer makes. 
Pros
Parts fit seamlessly. 
Beautiful box art
Clear colored instructions
Decent fit
Cons
It can be a little bit over-complex
Trumpeter's Best kit
1:700 USS John F. Kennedy CV-67
This Trumpeter kit is designed after the aircraft carrier CV-67 USS John F. Kennedy, named for the 35th President of the United States. 
Released in September 2019, this kit is newly tooled and boasts 610+ parts, 34 spruces including the hull and deck, and aircraft decal sets. 
Italeri
Italeri is an Italian plastic model kit brand known for its high-quality military miniatures, trucks, ships, airplanes, and cars. 
However, they are most popular for making some of the biggest Motorboats in the model building industry. 
Pros
Decent decals
Good fit
Decent details
Straightforward assembly
Cons
Flash-ridden old sprues
Accuracy issues, from fit to details
Italeri's Best kit
This jet aircraft is a 2021 new tooled kit from Italeri. The best feature of this military aircraft miniature is that modelers of all skill levels can use it. 
It features a clear canopy, decently detailed cockpit, and even main landing gear. 
Revell
While Revel is also headquartered in Germany, Revell is the biggest plastic model kit manufacturer in the United States and one of the oldest. 
They are best known for making kits as true to their construction as possible, even if those pieces are painstakingly breakable.
Pros
Cheaper than other competitors
Decent quality, details, and fitment
Cons
Kit quality, details, and fitment are sometimes a hit or miss 
Revell's best kit
Revell Ford Bronco Plastic Model Car Kit
Unlike every other car model kit in this guide, the Revell ford Bronco is among those model cars which led to the production of a real car, the first ford compact SUV. 
This model car was first produced in the 1960s and has since undergone several modifications up to the 5th generation. 
Zvezda
Zvezda is a Russian model kit brand established in 1990 with a focus on ships, helicopters, airplanes, cars, and military vehicles. 
The best quality of this model kit brand is that it can redesign a 1990s crap kit into one with a decent build that meets modern standards. 
Pros
Lots of parts
Clear instructions
Straightforward assembly
Excellent surface detail
Has crew figures
Cons
Some small, delicate parts
Zvezda's Best kit
Zvezda 1:72 Petlyakov Pe-2
This kit is designed after the Soviet light bomber Petlyakov Pe-2, used during the Second World War. The Petlyakov Pe-2 was one of Russia's best ground attack aircraft of the war, notable for its successful roles as a heavy fighter and night fighter. 
This kit features 200+ parts, unlike its 1:48 scale counterpart, crew members, a display stand, main gear, tailplanes, and wings. 
AMT
Another USA model kit manufacturer, AMT is the first plastic model kit maker licensed to produce Star Trek models. 
But, unlike many old brands making newly tooled kits, AMT is known to reissue old kits from their early years in the industry. 
Pros 
Cheap
Decal sheets included
Detailed interior
Cons
Fewer parts counts 
There are often fitment problems with their parts.
AMT's Best kit
AMT 1967 1:25 Chevy Impala Model Car Kit
Love vintage muscle cars? This AMT 1967 Chevy Impala model has a coke-bottle style that captures every curve of a vintage muscle car. 
The 1967 Chevy Impala has more than 100 parts, including chrome rims, rally wheels, a detailed interior and chassis, full-color decal sheets, plus a 427-cubic-inch V8 engine. 
Rye field
If you're looking for a good model kit brand that does not compromise on detailed interiors even with high parts count, Rye Field is one of the best companies to consider. 
Pros
Great details
Good fit and finish
Large parts count
Cons
Best kit
1:35 Sd.Kfz.161/1 Panzerkampfwagen IV Ausf. H
This Rye Field kit is designed after the PzKpfw IV (Panzerkampfwagen IV), a German medium tank from the Second World War. 
Unlike many RFM kits, the quality and accuracy of this model are on par with Dragon, and the details are a plethora. This new tooled 2020 Panzerkampfwagen IV also features Photo-etched parts. 
AFV club
Our 17th best model kit maker is a unique brand from Taiwan, AFV Club. 
Established in the '90s, AFV Club is a Taiwan plastic model kit manufacturer popular for mix-matching their plastic models with metal, rubber, and occasionally, resins. 
Pros
Unique build
Quality metal, vinyl, and plastic spruce
Includes waterslide decals
Detailed parts
Cons
It can be a complex build for beginners
AFV Best kit
AFV Club 1/35 M42A1 Duster
This M42A1 kit from AFV Club is designed after the American self-propelled Anti-Aircraft Gun Duster tank vehicle. This M42 anti-aircraft gun was first developed in the 1950s and used during the Cold War. 
Released in 2012, this miniature model plastic sprue, photoetched fret, turned metal, rope, waterside decal sheet, metal, and vinyl parts. 
Bandai
If you live Sci-Fi movies, Bandai is one brand that helps you bring your Sci-Fi character to love. 
Bandai is one of the biggest Japanese model kit brands consistent with making Sci-Fi figurines. 
Pros
Includes stickers
Decent fit
High-quality mold
Perfect for Sci-Fi fans
Cons
Requires glue to fit well
Bandai's Best kit
Macross Zero 1/72 transformable VF-0S Phoenix
This Bandai VF-0S Valkyrie action figure was designed by Macross Zero. It is 14cm tall and features a full transformation action figure in three modes: Fighter, Gerwalk, and Battroid. 
The VF-0S phoenix has an ABS, PVC, and die-cast metal build and comes with 8 interchangeable hands, pilot figures, Gun Pod, Air to Air Missiles, air intake shutters, and landing gear. 
Hasegawa
Another leading Japanese model kit manufacturer, Hasegawa model kits are often thought to be on par with Tamiya's models. 
Plus, they are known for making subjects as old as the early '70s. 
Pros
Wide range of models 
Unique subjects you won't get from other brands 
Extensive decals
Relatively good detail
Cons
Molds are sometimes low quality 
The plastic can get brittle
Hasegawa's Best kit
Hasegawa 1:24 Scale VW Type 2 Pick-Up Truck
Hasegawa 1:24 Scale VW Type 2 Pick-Up Truck is one of Hasegawa's old models that dates to the 1950s. But it still meets modern standards of model kit cars. 
Modeled after the Volkswagen truck, the high cargo bed at the rear distinguishes this VW Type 2 model car from a typical Volkswagen pick-up. 
Monogram
Like Revell, Monogram is another USA model kit manufacturer known for making decent quality car models, planes, ships, and even figurines. 
Pros
Cheap
Good instructions
Perfect for beginner modelers
Cons
Fitness issues
It can be a hit or miss.
Monogram's Best kit
Monogram Grumman F4F Wildcat 1/48 Navy aircraft
Also called US Navy Grumman F4F Wildcat Naval Fighter, this Monogram kit was first used in May 1942 by the US Navy during the Second World war. 
This model does not have a cockpit but features components like a bulkhead, pilot, and even folding wings.  
What are our standards for this list?
No kit brand is perfect. All these model kit makers in our list have good and bad kits. However, we make sure to select only the best options in the market by considering factors like:
Quality: scale model quality has improved over the years. Our top 20 brands have kits that meet modern standards. 
Accuracy and fitment of the different parts: A model can only be considered a good build if the parts have perfect fitment that won't make the assembly complicated. Each of these brands boasts of a decent fit. 
Difficulty levels: choosing a model with lots of parts or too small a parts count can make model building challenging for a beginner and experienced modelers. The good news is that these brands have something to offer for every skill level. 
Spare parts: Quality models have a lot of parts, not all of which are used. We've chosen some of the best brands with kits that offer high parts count. 
Detailed parts: A well-detailed model will give you a similar build to the original. These brands have well-detailed parts from the interior to exterior parts. 
Conclusion
The total number of model kit makers ranges from 30 and above. So, if you're searching for a good model kit as a beginner or advanced modeler, the chances are that you'll be confused about which to choose. We hope this guide on the 20 best scale model kit makers will help you make the right pick. 
Sources