Why Do people still build model kits (We Love It!)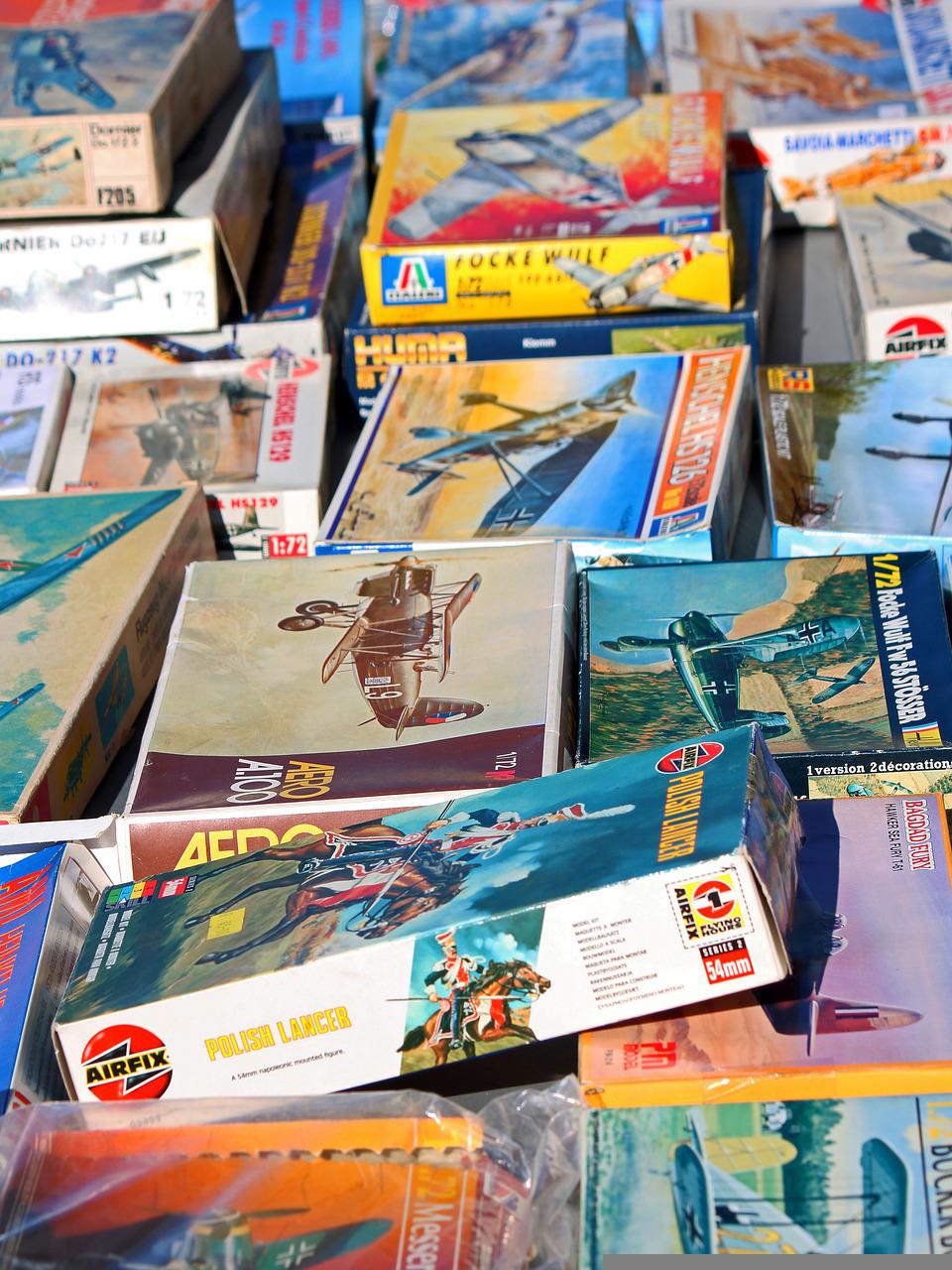 For years, the model building hobby has been one of the longest-standing fun activities for fathers and sons. However, the continuous inflation in the market has made model building more expensive, plus, the emergence of advanced technologies and data means the younger generations have more access to a computerized mobile hobby that takes the attention off practical model-building exercises. It's no wonder many people believe the hobby is at its end. 
If you are wondering whether people still build model kits or the hobby is no longer alive, read on to find out more. 
Is the model building still popular?
Today, model building is not just restricted to older adults. Instead, it has a loyal following of all ages and genders. While it was once the pride of the 90s, its popularity continues to grow today, with many kit manufacturers in the market. 
A 2022 statistics reveal that worldwide, revenue in the model building and construction sets industry amounts to $64.86bn, twice higher than most market sectors, with China generating the most revenue at $13,370m in 2022. In fact, between 2022 to 2026, the market is expected to grow annually by 6.86%. 
Even the emergence of the Covid-19 pandemic shows the increasing demand for model building kits. For instance, Airfix, the oldest UK manufacturer of scale model plastic kits, saw their sales increase during the Covid pandemic. In fact, the demand was so great that the company had to airlift emergency stocks. According to Hornby, the owner of Airfix, the company noticed a 28% jump in sales*.
They also reveal bagging a net profit of £200,000, following a £2.5m loss the year before. Overall sales went up from the previous year's £15.9m to £21.1m in 2019. 
Are model kits a good hobby?
Model building is an excellent hobby. Engaging in scale modeling activity alleviate anxiety and depression, two of the most common illnesses associated with poor mental health.
It also enhances cognitive skills such as concentration, visual-motor skills, and other functional executive functions that the brain uses to plan, organize, strategize, and memorize details.*
Another thing that makes scale modeling an excellent hobby for adults is that it mitigates any decline in comprehension, learning, thinking, and creative skills that declines as one ages due to constant brain activity. 
Although scale modeling won't teach you how to build an actual building, it is a lot of fun and offers some basic understanding of how engineers make scale models of real vehicles. 
Why do people enjoy building models?
There are different reasons people enjoy scale modeling. However, the most important reason people enjoy building models is that it is a rewarding activity. 
Not every fun activity makes you feel accomplished. The sense of achievement for completing something so complicated is quite unbeatable, and one a hobby like a scale modeling offers. This feeling of accomplishment helps hobbyists feel less lonely and more proud of themselves. 
Do building model kits have benefits?
Having a hobby like a scale modeling offers various mental, social, and physical benefits, some of which include; 
If you're more engaged in a 24/7 lifestyle or are mostly introverted, scale modeling will help relieve the stress of round-the-clock activity and loneliness. It also helps you clear your mind of troubling challenges while leaving you in a calmer state. 
It helps you spend time with loved ones.
If you hardly have time for your children or friends, the art of model building strenghthens your relationship with loved ones, while combating the feeling of loneliness which could invariably cause stress and depression. 
It helps you master various skills. 
The complexity of scale modeling means you constantly use the cognitive functions, learn new things, and harness strategic skills. It could also help you learn more about history (improving your research skills). Sculpting, drilling, cutting, sanding, gluing, detailing, and photography are some other skills model building offers. 
For older people, a fun activity like this means they keep their brain functioning, and this may lower the risk of dementia.  
Read more about the Best Model Kits:

PLASTIC model kits – Who Is The Best manufacturer
20 best scale model kit brands (2022 review)
Best WW2 Model Kits
Best plastic model kits (+kits you ought to try)

LeisureGuided.com
Are there more model builders than in the past?
While the model building is still popular among many young and aged fans, not many people are willing to engage themselves in the hobby. 
The reason is that, unlike the old model kits, the average scale model kits, whether cars or buildings, are much more intricate. Today's model cars come with complicated components like airbags and reverse sensors. It means that a model builder would require specialized skills to build them, and not many have the skills or experience. 
Do model kits hobbyists have a collection of models?
Many model kit hobbyists collect several models, from plastic to metal. The simple reason is that they are passionate about the hobby which makes them happy. 
Model kit hobbyists are not just builders of the models, they are also collectors of different types of kits. Some model builders may be collectors of WW2 models, aircraft models, train models, Etc. The hobby of building models doesn't end in just building the model.
Richard Linnell is a long-time Airfix fan who revealed during the Covid-19 pandemic that he has been modeling for over 50 years and has put together over 500 Airfix kits.
He discloses that although it does not help with perfecting his skills, variety offers fun and prevents boredom. 
Do model hobbyists build models with their kids?
Many model hobbyists participate in the past time of model building with their kids and family.
With technological advancements like computers, phones, and game consoles, kids today are becoming less hands-on. 
That leads model builders to engage more in building models with their kids in order to provide them with technical skills, a sense of history, and also to get some time together. The fact that older hobbyists build model kits with their children expands the hobby and gets more people into it.
Are model kits more accessible than they were in the past?
The price of model kits today varies across any budget, making them more accessible to model builders. However, some models are expensive and may cost north of $100, with a variety of competition, you could easily buy a model kit for a far cheaper price than the expensive models. 
So model kits are more accessible than they were in the past. Regardless of how expensive some model kits are today, you will find different varieties and Barnes that males the same masterpiece as those expensive ones. 
Conclusion
Model kits have been around since the 1930s and remain an engaging hobby for people regardless of age. And while many people consider scale modeling a dying art since there are too many other things for kids to be entertained by, it is still one of the most popular hobbies today that offers cognitive and educational benefits, unlike many. 
Sources
https://inews.co.uk/news/consumer/covid-hobbies-airfix-model-plane-sales-demand-soar-pandemic-hornby-851004
https://www.statista.com/outlook/cmo/toys-hobby/toys-games/construction-sets-models/worldwide