BEST PLASTIC model kits (+kits you ought to try)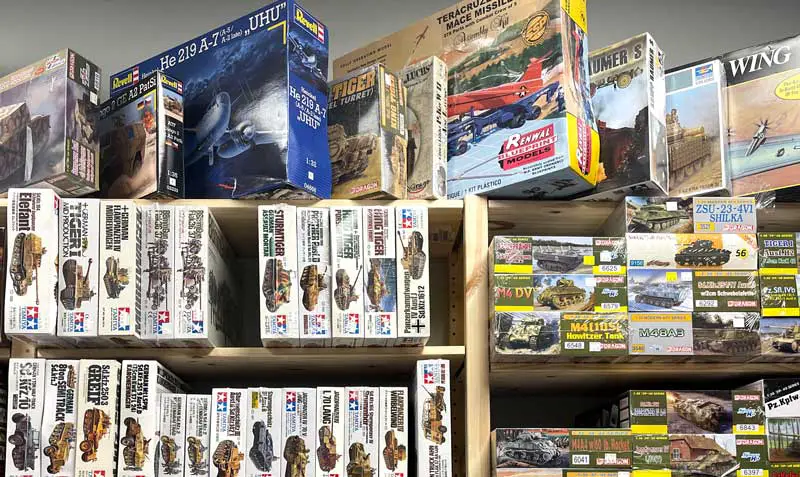 Model building is a fun hobby. Not only does it allow you to engage in a relaxing past-time, but you can also learn about real vehicles and historic figures you won't typically know about without the hobby. 
What plastic model kits are there?
The most popular subjects of plastic models you can find in the scale modeling industry are aircraft, automobiles, ships, and armored vehicles like tanks. 
However, you'll also find other plastic model kits like Sci-Fi figures and vehicles, animals, buildings, human figures, and historical or fictional figures. 
Here are the best plastic model kits
With this list, we are thinking out of the box. 
Apart from the usual best plastic model kits you can get, we lined up some cool models that sure you haven't thought about, but are absolute fun:
There is no denying that Tamiya produces some of the best plastic kits in the industry, therefore there are 3 interesting Tamiya models on our list.
For WW 2 tank lovers, this Tamiya tank model, whether the 1/35 or 1/48 scale, is one of the best entry-level tank models to build. 
It is designed by the biggest model kit manufacturer, so you know it has to be high quality and will go together easily. Besides this, the instructions are clear. 
The only notable complication with building this model is that it has a huge learning curve even for beginners. So, assembly time might take about 90. 
Pros
Easy to assemble
Understandable instructions
It comes in 1/35 and 1/48 scales
Perfect for entry-level tank lovers
Con
It has a learning curve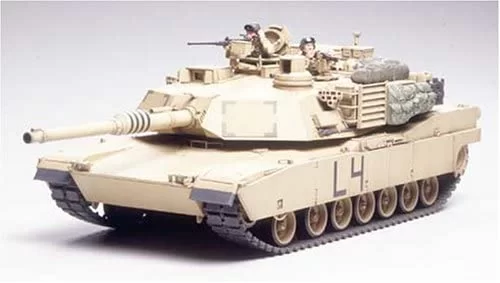 Another Tamiya model, but this time around, an aircraft fighter from WW 2, this 1/32 scale Mitsubishi A6M5 Zero is a good plastic model to build.
It has over 300+ realistic detailed parts, from the fuselage to the type 21 engine, cockpit interior, and other interior parts. The pieces also fit perfectly, and the detail remains noticeable after painting. 
Intermediate-level builders will find this kit a pleasure to build even if it may take them four months to complete. 
Pros
Beautiful details
Good fit
Accurate parts
Great for skill level 3 builders
Con
Long build time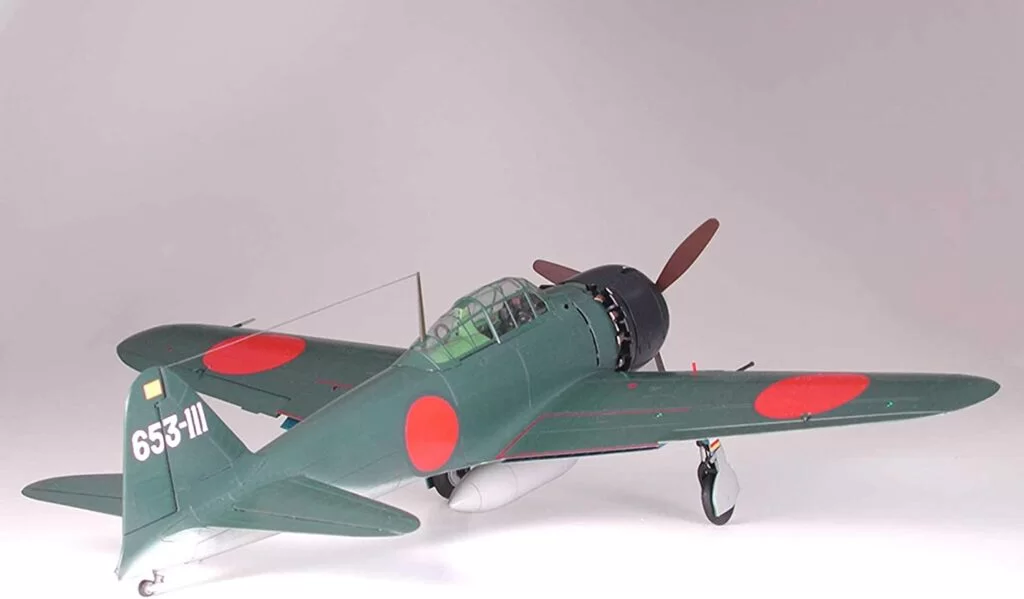 Few things impress me when it comes to building a classic aircraft carrier but this US Navy 1/350 scale warship from Tamiya is divine. 
It has a good quality plastic frame, accurate parts, and is not complicated. 
Then again, if you're looking for a ship that promises a fast build, you'll be disappointed because this kit is freaking huge. 
At over 3 feet long and over 600 parts dwarfing Tamiya's Bismarck and Hood, the total build time may exceed 5 months. Still, you will enjoy putting it together. 
Pros
Accurately detailed model
Lots of details
Good quality
Easy-to-follow guide
Con
Expensive
Not for the novice builder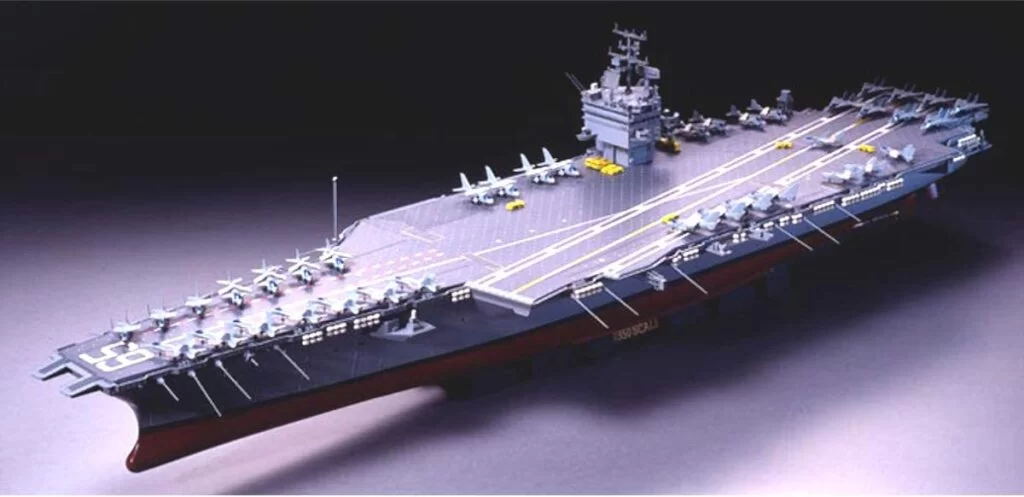 If you're looking for a good airplane model to build, I strongly recommend this Revell's 1/48 B29 Fortress Platinum airplane model. 
It is very detailed, and unlike the Academy's model, you'll appreciate that it comes with a masking kit for clear parts. 
However, beginners may not find this aircraft model easy to build as it is designed for experienced builders. Overall, the kit has decent fit parts, excellent details, and easy-to-follow instructions. 
Pros
Super detailed parts
Easy to comprehend multilingual building instructions
Good quality
Low priced
Con
Skill level 1 to 3 builders may find the model complicated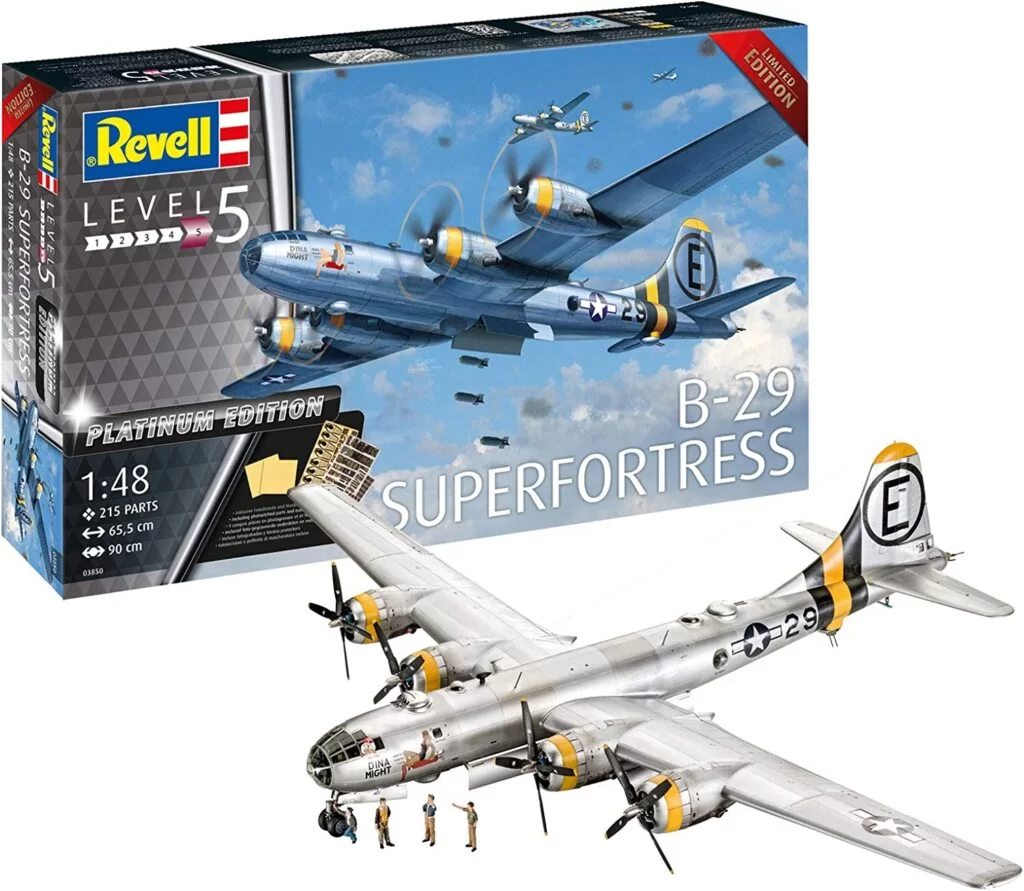 If you want to try your hands on an iconic plastic model ship, this Trumpeter's 1/200 Titanic scale model ship is a must-have. 
She has amazing details, making the ship look exactly as it was built in 1911. However, this model ship is pretty large, making it the build of a lifetime. 
Overall, it is quite affordable, has highly detailed parts, and will be fun to build for experienced builders. 
Pros
Reasonably priced
Good attention to details
Pretty good instructions
Good fit
Con
It will take a long time to build
If you are super interested in WWII military warships, this kit will be fun to build. 
Unlike Trumpeter's and Flyhawk's 1/700 Bismarck, this Revell's version of the Bismarck is more affordable and easier to find. 
Assembling this model ship might take long, about 2.5 months, but considering the time and complexity of constructing Bismarck models from other brands, this model is an easy build, and it does not have problems with inaccurate fitting.
Pros
Low priced
Good fitting
Easy to find in hobby stores
Easy to build
Con
Complicated instructions and the paint guide are poor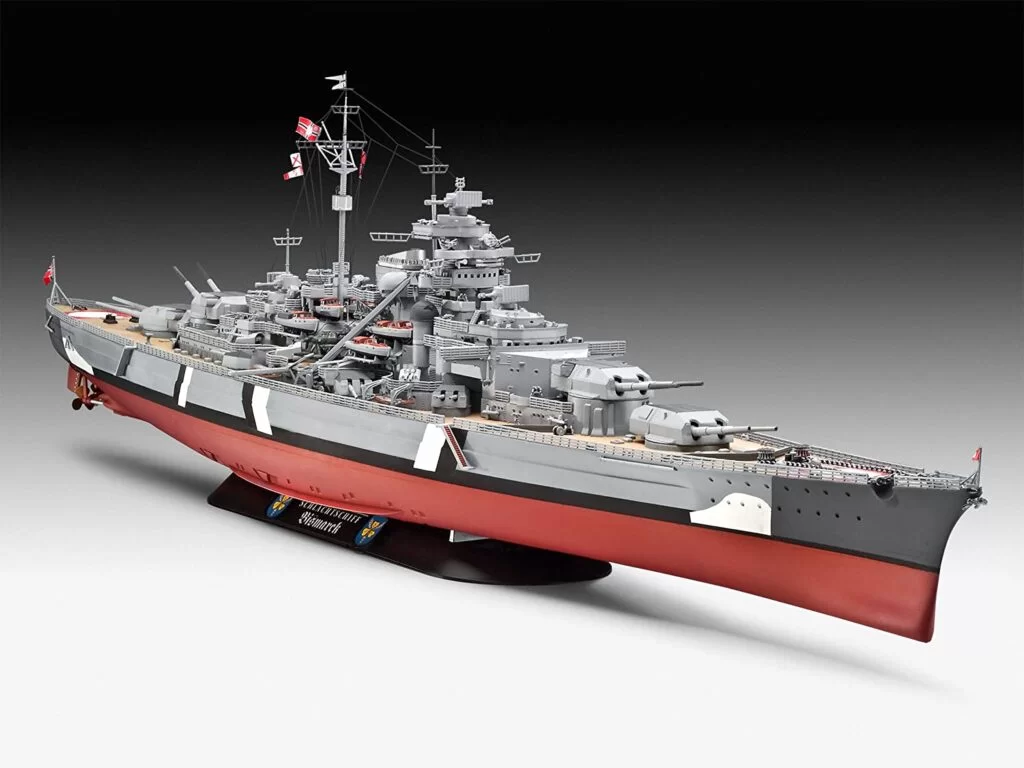 When it involves rocketry, the Estes tandem-X Flying rocket kit is a perfect starter kit to consider. 
It has an easy puzzle-like build like LEGOs, is super fun to assemble, and only takes an hour to complete since every part is pre-finished.  If you're new to rocket building, it may be a challenging build. 
Pros
Good quality
Reasonably priced
Good project for family
Excellent detail
Con
You still need to invest in spares to get precise details.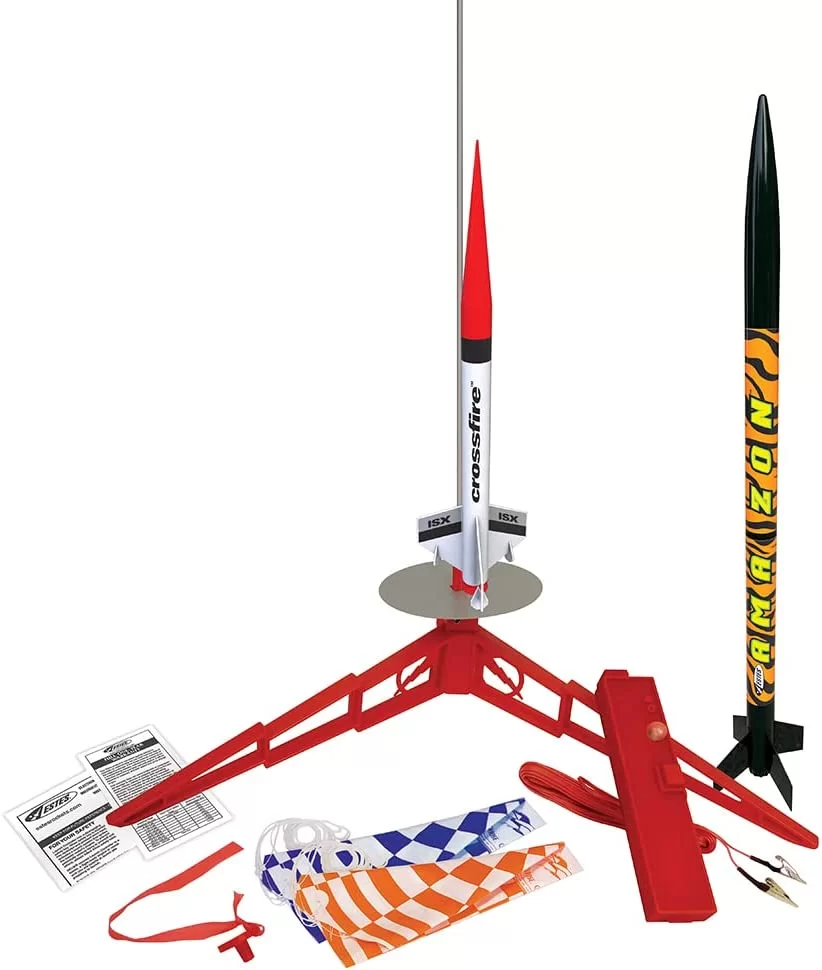 Dominic Toretto's fans in the movie Fast and Furious will be happy to know that his Jet-black Dodge Charger also has a scale model kit they can build.
This is one fine 1/25 scale muscle car with 122 parts count. However, every builder won't find this vehicle an easy build as it is designed for skill level 5 builders. 
I love this kit because it was not overly complicated, the kit's fit is excellent, and it had some engine parts and rims like in the movie. 
That being said, compared to the movie car, the model is not 100% movie accurate. You may have to do some scratch-building to get 100% accuracy. 
Pros
Decent fit
Good parts count
Perfect for experienced builders
Easy to assembly
Cons
Beginners won't find it an easy build

Parts are not 100% movie accurate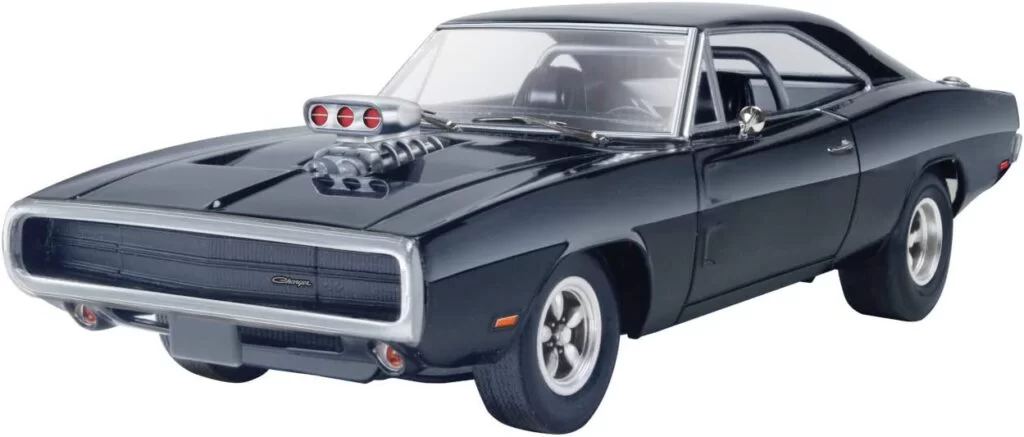 It's not just fun to own one of the most expensive real-life cars. This Maisto's scale version of tees Lamborghini Aventador Roadster lets you know what goes into the assembly process of Lamborghini's best automobile. 
The best part of this plastic model kit is that it allows for father and son bonding. Its most alluring features are the diecast metal body and painstakingly detailed plastic parts. The whole build takes about 2o to forty-five minutes. 
Pros
Quick build time
Easy to build
Detailed parts
Fine metal and plastic parts
It comes in 1:24 and 1:27 scales
Con
Instructions could be better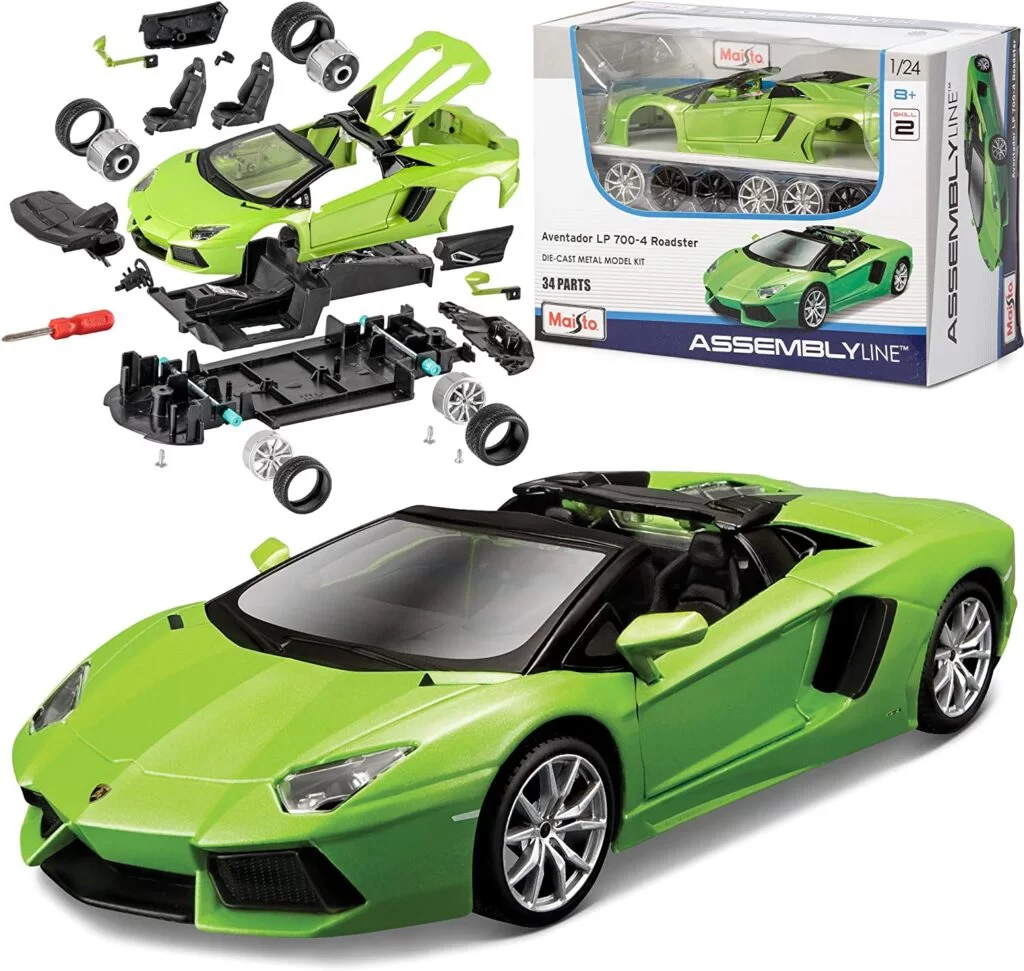 Yet another movie-themed Gundam action figure is this protagonist figure, the Mandalorian, from Star Wars.
It has movie-accurate parts, from the blister rifle to the cloak, blaster pistol, beskar spear, and display base, that make this action figure a good build. 
Be aware, it is very light. It doesn't weigh as much as a typical action figure. Hence, it might break easily. Overall, it is a really cool build that takes less than three hours.
Pros
Crisp details
Great kit for beginners
Quick assembly time
Good fit
Con
Can break easily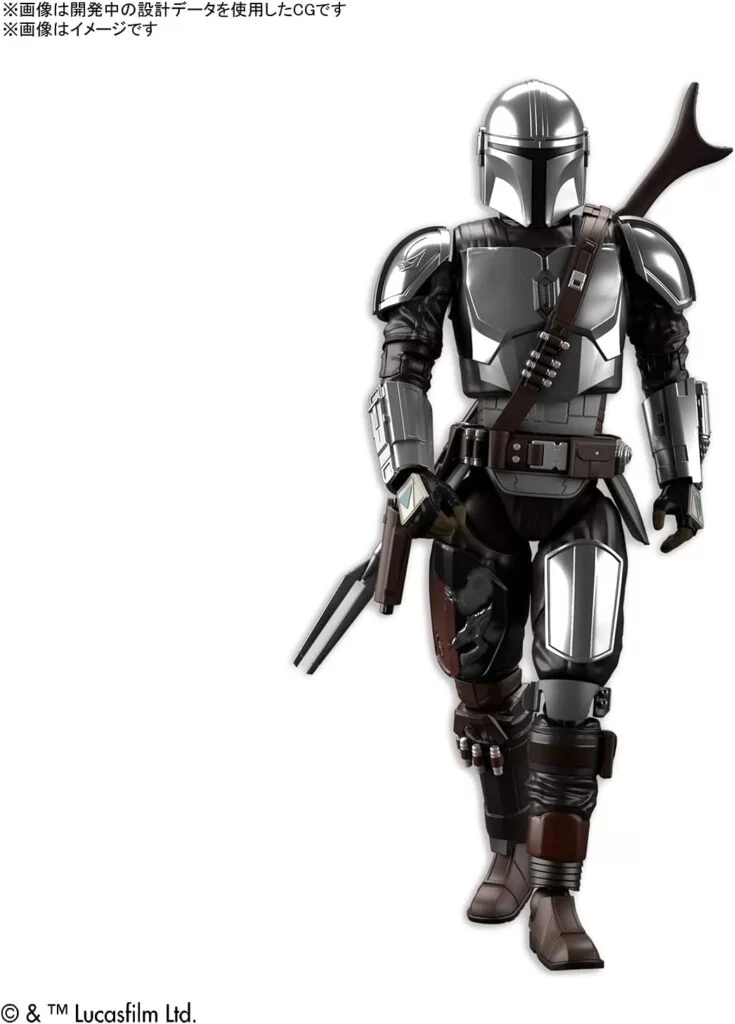 This model is by far one of the best 3D-painted plastic model ships anyone can build. 
While CubicFun is not as popular as Tamiya in model making, their scale model of Queen Anne's Revenge Pirate Ship is quite impressive. 
The only pain point of this model is its large size. With 328 pieces, this model can be a time-consuming and challenging project, best suited for intermediate and experienced builders.
Yet, the excellent detailed parts ensure a pleasurable pirate ship-building adventure. 
Pros
Excellent craftsmanship
Reasonably priced
A good father-and-son kit
Con
It does not have instructions
It takes quite a while to put together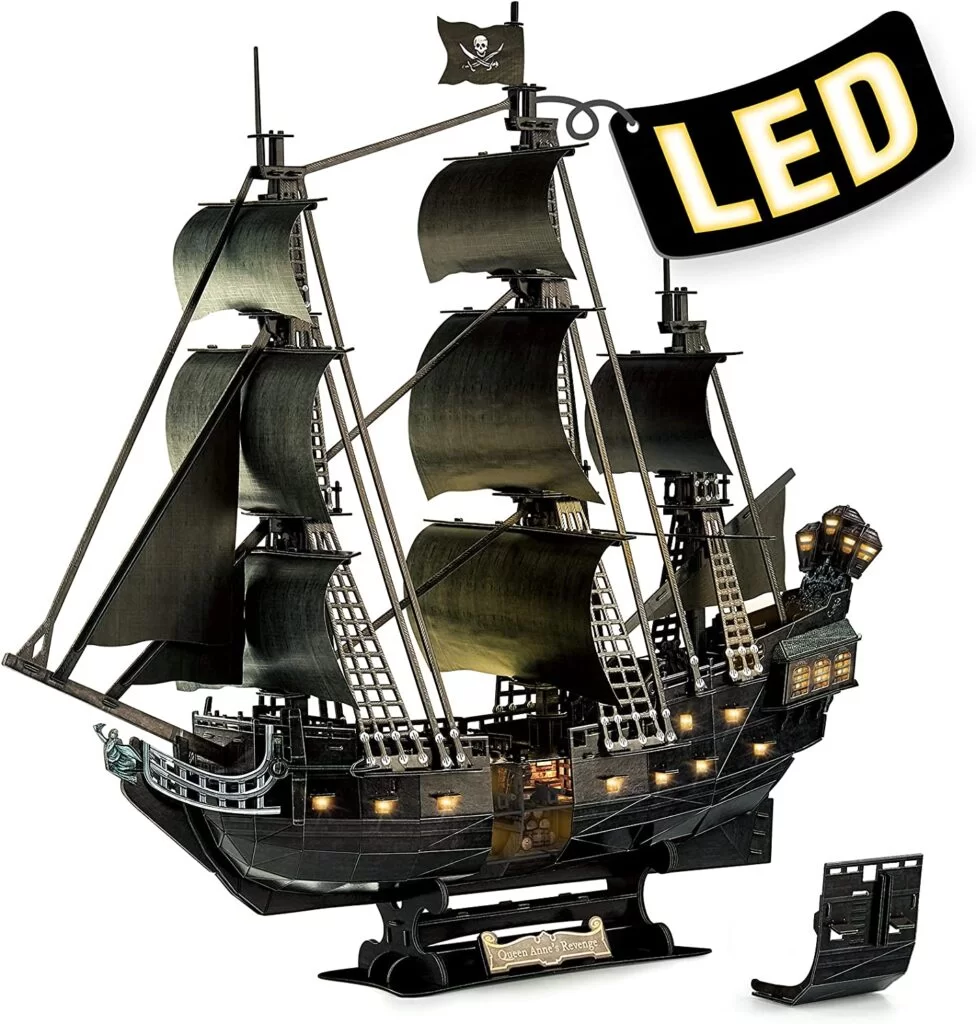 Our article on; "Is building models a good hobby" explained the cognitive benefits of building scale models. 
While LEGO is not typically a hobby-grade model kit manufacturer, their Technic Jeep Wrangler vehicle is a good plastic kit offering this cognitive benefit. 
With 655 pieces, it is a perfect build for everyone, especially kids, as it helps them build their attention and motor skills. 
Pros
Good fit
Excellent craftsmanship
Fun model to build
Perfect for kids
Con
It takes quite some time to assemble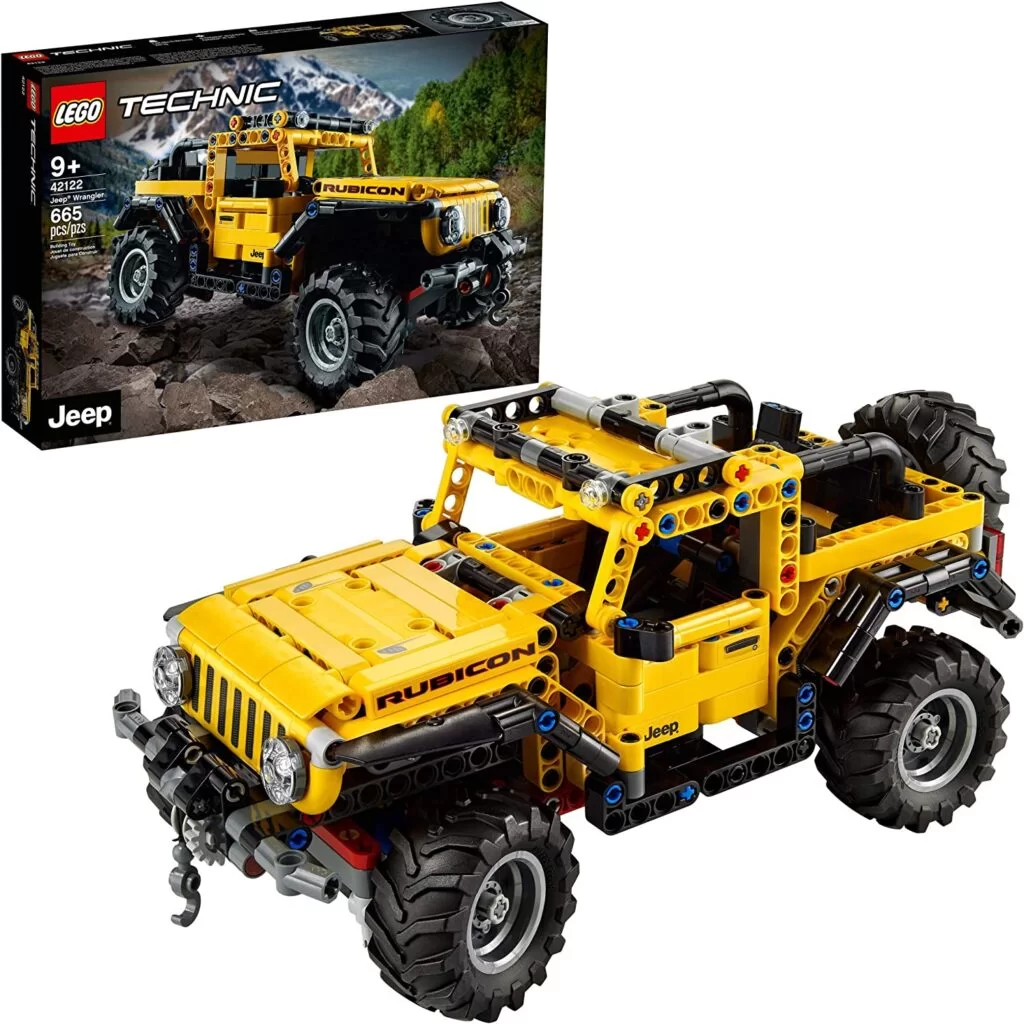 Conclusion 
This list of the best plastic model kits has literally, the BEST PLASTIC models you can get. If you enjoy building a model kit and love the process of piecing parts together until you get an amazing display model, for sure you'll find one for you in our list.
Just find your niche and pick the best kit within your budget and skill level.