PLASTIC model kits – Who Is The Best manufacturer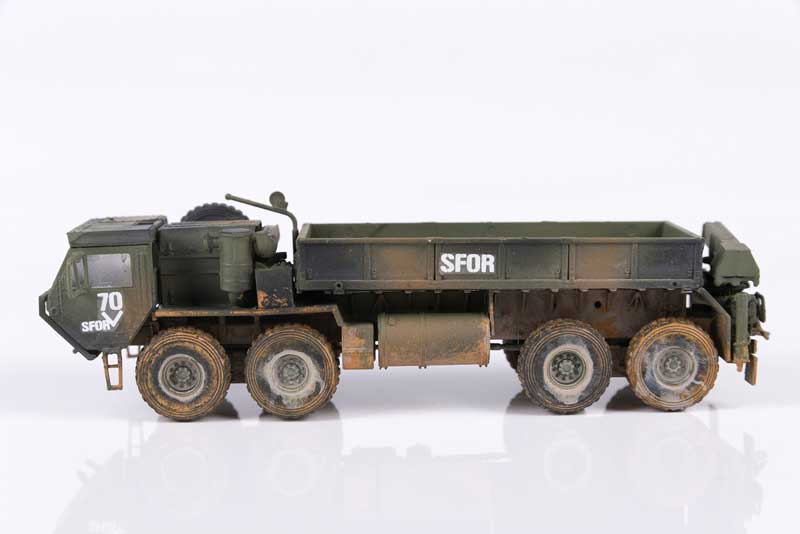 When it comes to plastic model kit manufacturers, there are many contenders, but only one brand will make every model builder agree its The Best Plastic Model Kit Brand.
Years back, model kits were made from wooden materials. But, thanks to modern-day technology, we no longer see much of wooden kit frames. Now, brands like Tamiya design their kits exclusively from plastic. 
Regardless, you won't always get the type of plastic kit you want from most brands since 70% of the plastic model kit brands to place the spotlight on some specific type of models.  
If you're looking for a plastic kit brand that offers various kits, Tamiya is the best plastic model kit manufacturer to consider. Wonder why? 
Tamiya is the best since you almost can't go wrong with them
If you've been building models for long, you know by now that no manufacturer puts out 100% high-quality kits in every box except they've had years to practice. 
Tamiya has been making scale model kits since 1946. Hence, they are no newcomers in the model kit market. 
In fact, this makes them one of the oldest kit brands in the industry.
With their years of experience, Tamiya has successfully developed a consistent pattern that makes their plastic models go together much easier than most other manufacturers. 
The easy assemble feature and accuracy of their kits ensure you'll never meet a dead end when assembling their model.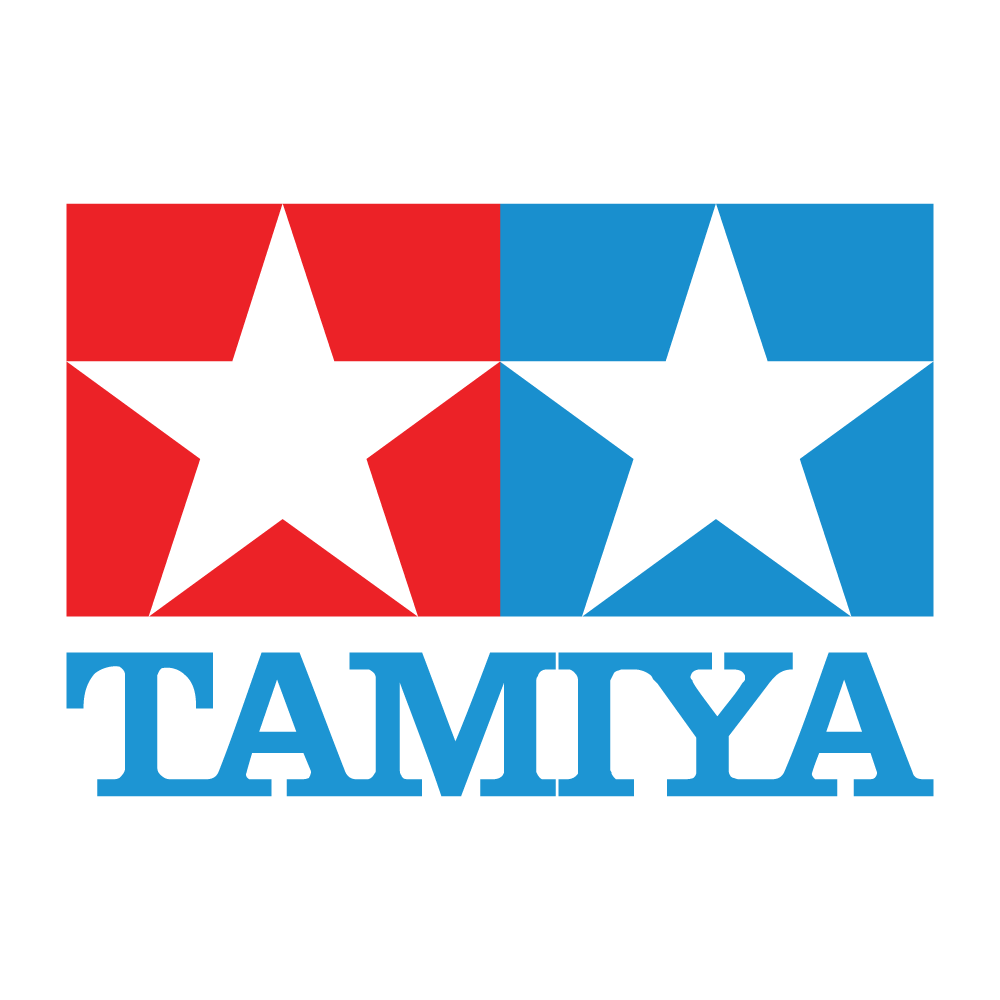 Two of our most helpful posts:

Don't Miss Our List Of Best Plastic Model Kits 2022
We did a full review of Tamiya model kits (A Hobbyist review)

LeisureGuided.com
Because of their details
Tamiya's plastic model kits have flawless details, whether on a small or large scale, so your choice scale model does not become an eyesore when you don't build them right. 
Because of their fit
While many plastic model kit brands may boost decent fit, Tamiya produce kits that fit so much better than competitors' models, especially as they are the most consistent in this area. 
For example, their new tooled Spitfire boasts next-level precision and fits far better than any other kit you may have built. 
Most modelers believe the secret to their consistent fit models is due to their specific manufacturing method and quality control. 
Because of their variety
Tamiya is one of the world's largest, most popular, and best plastic model kit brands whose range covers various kit models from military and civilian subjects to soldiers, tanks, cars, ships, and even planes. 
With such a wide variety of kits, any builder will find its kit.
Because they are not over-engineered
Most plastic model kit manufacturers with many target audiences focus on creating interesting kits with unusual ideas to entice their niche market. The result is a kit, no matter the subject, with lots of parts that take several hours or days to assemble. 
However, plastic kit brands like Tamiya understand that many beginners and experienced builders only seek a kit that interests them and offers a relaxing and rapid build. 
Tamiya plastic kits are best because they are well-engineered and require fewer skills to put together. 
Their kits may have fewer parts than many plastic model kit brands, but that is only because they are not over-engineered, and they know what builders want. 
Tamiya Is Best Because of its ease of assembly
The assembly stage is one of the most crucial parts of modeling since it determines how rewarding the model-building experience will be. 
Plus, how difficult the model is to build often depends on the skill level you choose. 
Tamiya designs finely crafted models that makes assembling the various parts and painting them easy and satisfying. 
The best part of building Tamiya Plastic models is their kits are designed easy to assemble for both beginners and advanced modelers, meaning you won't have to struggle with their kits.  
All in All, Tamiya mostly has nice plastics
Tamiya does not consider how investing in high-quality plastic will make their products expensive. 
If you've been a fan of Tamiya for years, you know their philosophy is building high-quality, yet simple models builders will enjoy. 
For this reason, they use high-strength carbon-fiber-reinforced plastic for many models to prevent mold wear. 
While most modelers might consider this plastic brittle or soft, with their decades of experience making plastic model kits, Tamiya is quite familiar with using high-grade plastic for parts design. 
They even try to make them suitable for their specific tasks, from tight tolerances to balance stiffness and toughness of functional parts. 
Tamiya has a lot of aftermarket parts
In the early and mid-'80s, one of the good things about purchasing Tamiya kits was you could potentially get aftermarket parts easily. 
Several hobby shops carried a bulk of Tamiya spares which meant attempting an upgrade or getting missing parts was possible. 
Fast track to the modern day, and Tamiya aftermarket parts are still in infinite supply in hobby stores near you. Tamiya even ensures their standard tools share common spares to make getting aftermarket parts possible for your old models. 
The truth is that it varies between different kits, but overall, Tamiya will Be Good most of the time
As stated earlier, every plastic kit manufacturer won't always achieve 100% accuracy, quality, or fit on their model. 
So, while the Tamiya kit fits well, a lot of the models issued in the '70s required just as much puttying and sanding to achieve decent results, and they could be a bit soft in the details. Yet, they were still the golden standard for many model brands.
For instance, their early 1970s half-track and 1/48 Sea Harrier had some fitment, details, and quality issues. However, the Monogram 1/48 AV-8B similar to the 1/48 Sea Harrier, posed more difficulties for many model builders. 
Regardless, Tamiya has been making plastic model kits for more than fifty years which is a considerable advantage over competitors. They've learned a thing or two over the years, and their kits have benefited from that level of experience. 
Their new M3 Stuart, at the moment, differs noticeably in build, quality tooling, mold, engineering, accuracy, fit, and detail. 
The bottom line, while Tamiya's plastic kits from the earlier days don't have the same build as the new modern kits, Tamiya will always design their kit to offer a pleasurable building experience. Hence, their kits will most times be good. 
Here are the best plastic kits from Tamiya:
6 best Tamiya plastic model kits
One of Tamiya's best armored military vehicles, this armored personnel carrier is a miniature of the German World War II half-track. The kit weighs 0.2900kg, includes five figures, and features an opening rear hatch. 
An outstanding aircraft model that combines the task of torpedo bomber and dive-bomber into one, the Douglas A-1H Skyraider was developed for the US Navy on March 18, 1945, and since then has evolved with its line-up from AD-1 to AD-7. This particular model was once the original AD-6. The kit features a plastic spruce and waterslide decal sheet.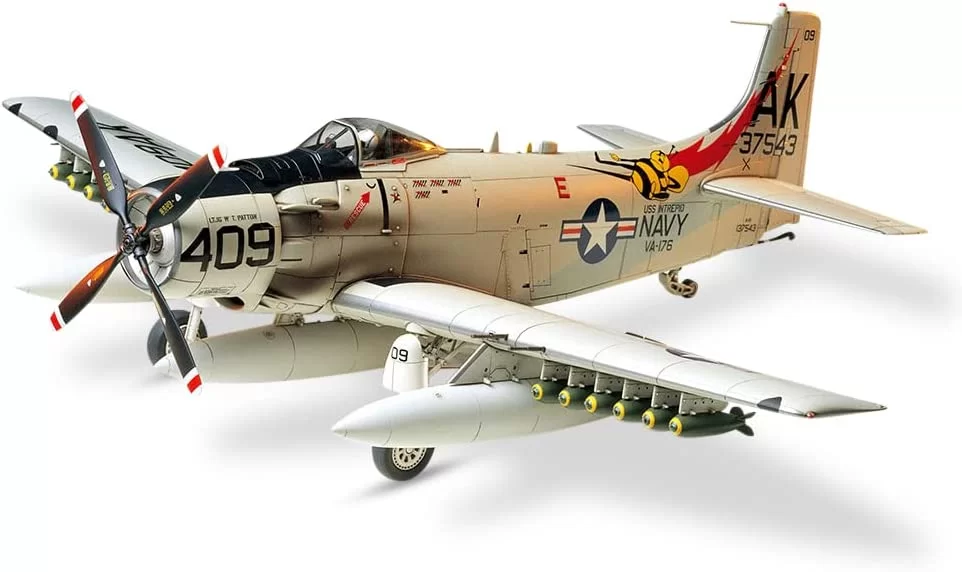 This Tamiya's 1/35 scale plastic model kit is designed after the M551 Sheridan air-liftable tank used in the Vietnam War. The kit includes an optional chain link anti-RPG net and M113 gun shield, large smoke dischargers, open or closed rotating driver's hatch, clear parts, 3 realistic figures (commander, loader figures, and torso driver figure).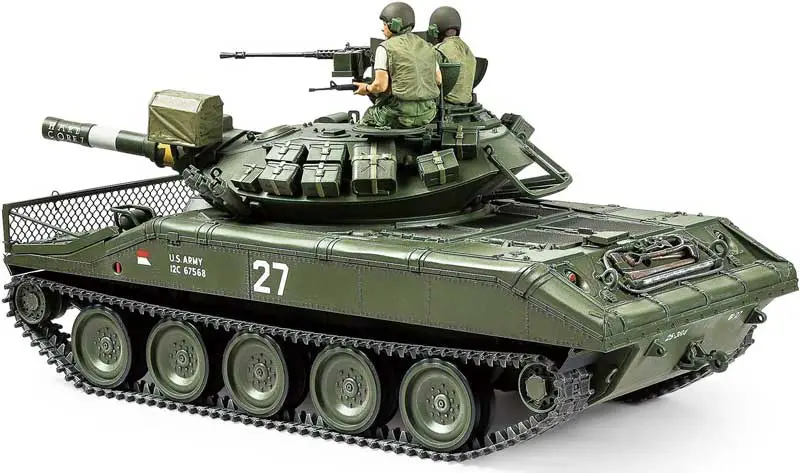 First used at the IFMA trade show in Cologne, Germany Tamiya's Katana 1/12 motorcycle kit was designed by Hans Muth. The Motorcycle kit features a 4-cylinder DOHC engine, ignition cords, brake pipes, vinyl instrument cables, metal screws, and solid synthetic rubber tires.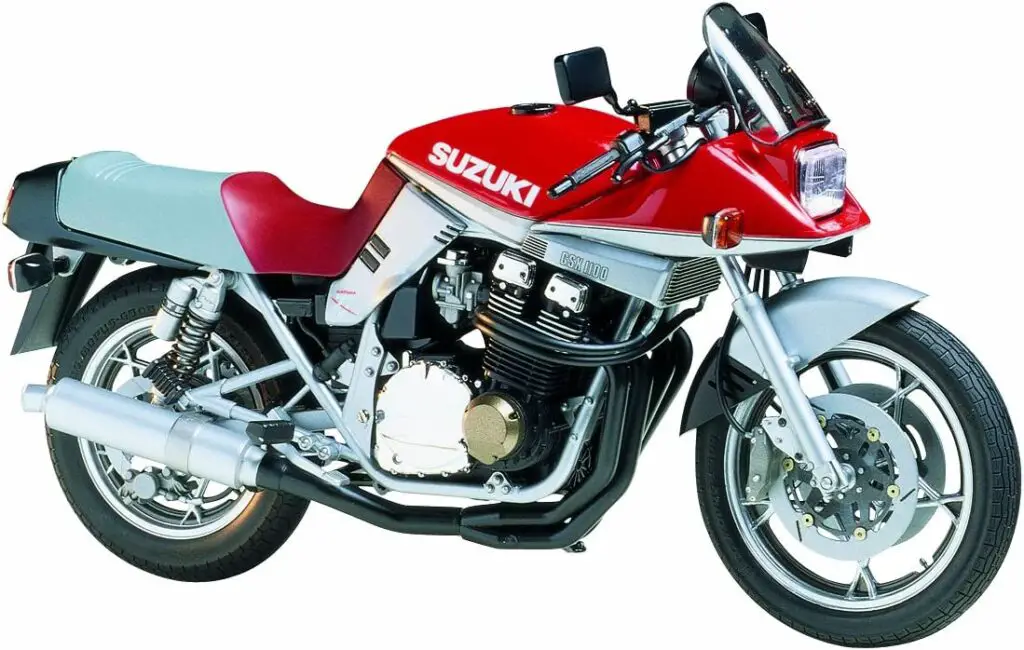 One of Tamiya's best-selling military tanks, this Panzerkampfwagen VI-B Tiger II German tank was used by the Allied Forces in World War II. The kit is 8.3inches long and includes a realistic commander figure.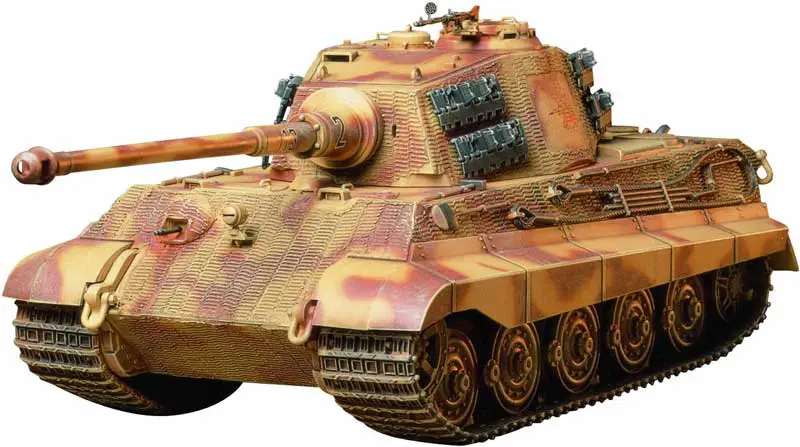 This Tamiya's model car kit is a miniature of the legendary Ford GT40 motorsport vehicle, which dominated the 24 Hours Le Man's race with four consecutive wins between 1966 and 1969. It features refined aerodynamic form, taillights, door-side air tunnels, metal-plated wheel, oil tank parts, and waterslide decal sheets.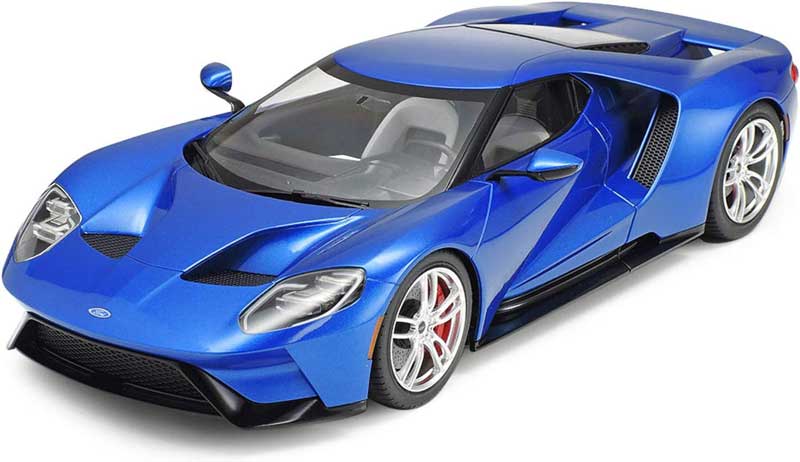 6 best other brands' plastic kits
This Revell model ship kit recreates the realistic German World War II capital ship used in the Baltic Sea. The model features 600 parts, realistic gun turrets, searchlights, and ack ack guns.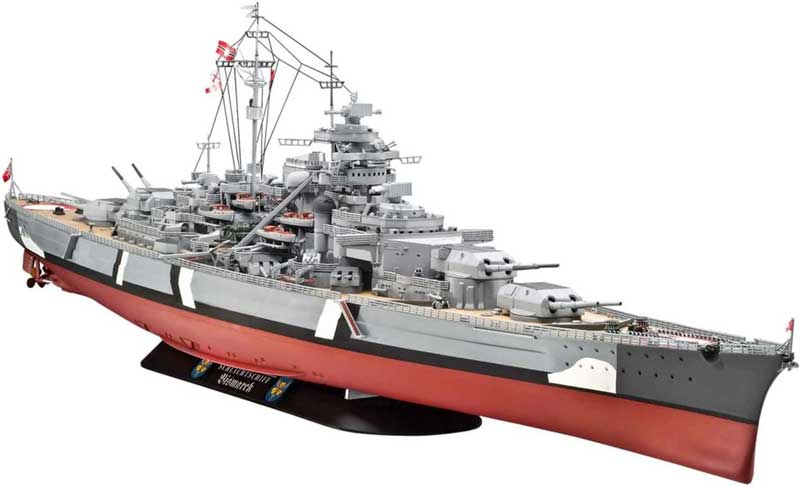 Revell's HMS Victory is a miniature model of Admiral Lord Nelson's battleship used in the sea battle of Trafalgar in 1805 against Napoleon. You'll find 269 parts in the kit, a decorated bow, finely detailed hull, deck, mounted guns, four anchors, and much more.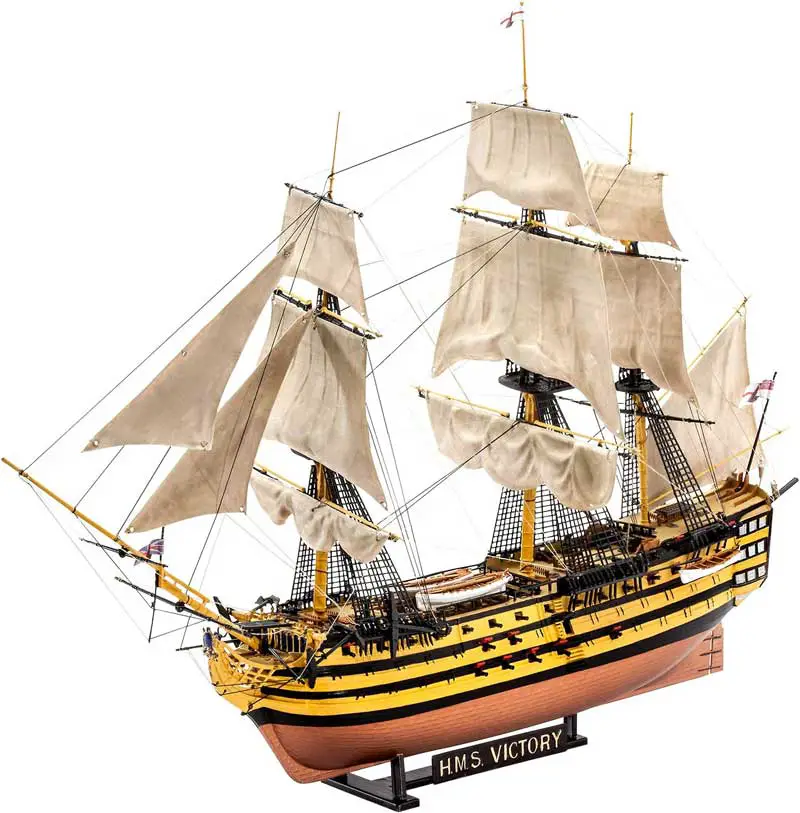 This Kit is designed after the US Army and Marine Corp's M1 tank. Among the M1 Abrams Dragon Line-out, this model features 421 styrene parts, 31 clear styrene parts, 102 etched brass parts, turned aluminum gun barrel, and cartograph decals.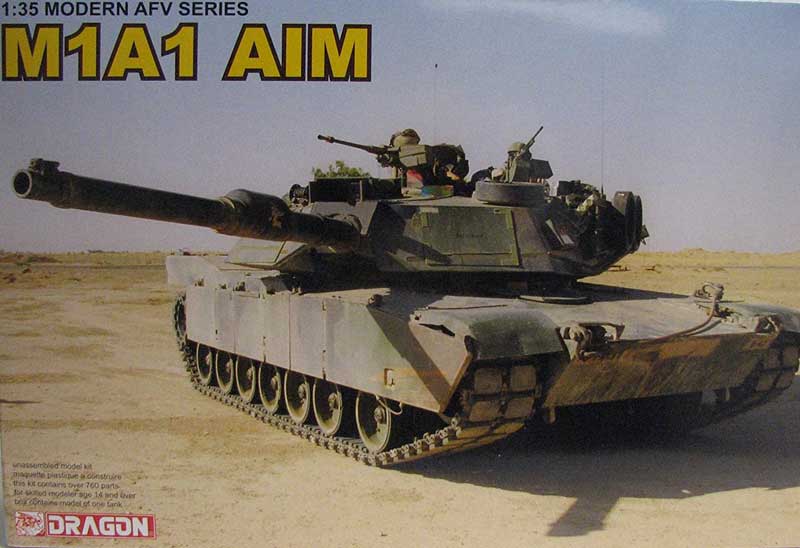 Used in World War II by the Luftwaffe, this aircraft has precise details and is easy to assemble. The kit includes two etched frets, a detailed cockpit, full engine mounts, separate oil coolers, a full wing cannon, a cockpit canopy, a detailed lower cowling, and much more.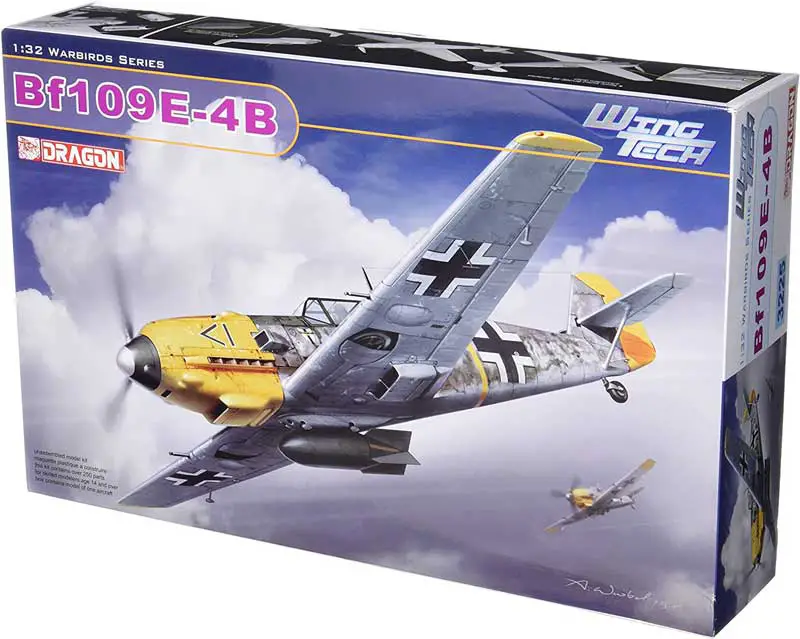 This tank recreates the Merkava, the main battle tank used by the Israel defense forces in the 1982 Lebanon War. The tank has six rubber-tired road wheels, a helical spring, suspension arms, a Photoetched fret, and waterslide decal sheets.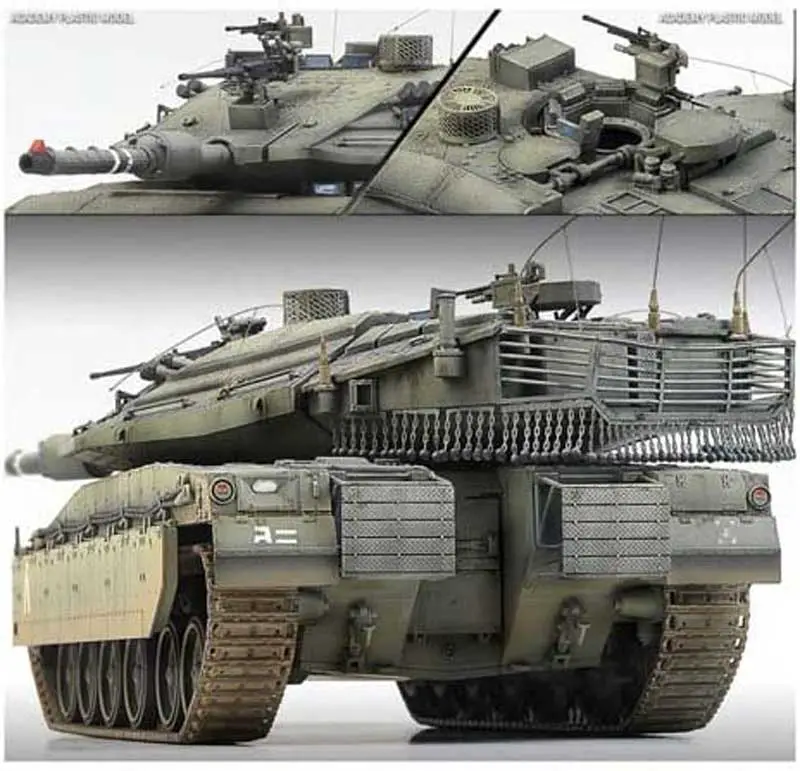 The K9 Moukari is a modern Finnish self-propelled howitzer produced for the Korean Armed Forces by Samsung Techwin. The kit features a top and lower hull, a turret, crew figures, waterslide decal sheets, and many more.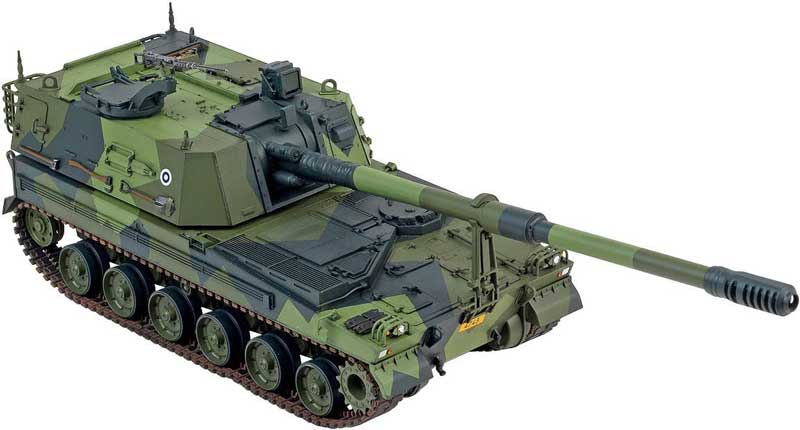 Conclusion
The scale modeling industry is competitive. In fact, you'll find surplus plastic model kit manufacturers, but none with good quality and variety as Tamiya. 
Tamiya has had several decades to restructure and improve its model kits. It's no wonder their kits are so well engineered, easy to build, fit perfectly, and aftermarket parts abound. 
Read more: 20 best scale model kit brands (2022 review)