Zvezda models Review (Are they Good And Worth Your Time?)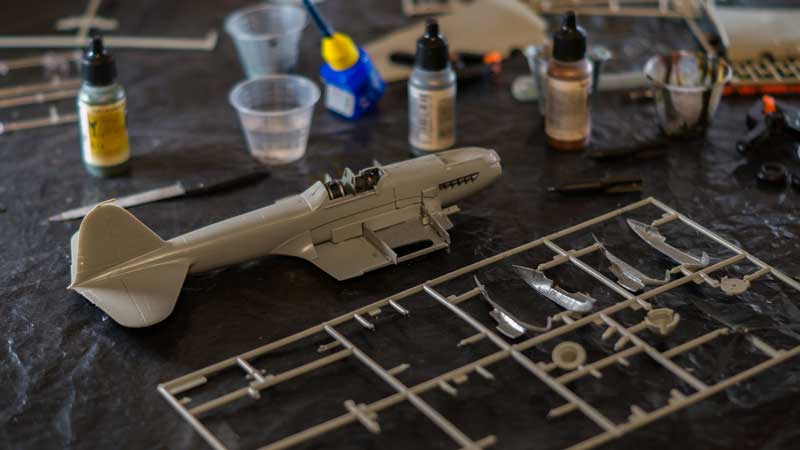 Zvezda is a Russian scale model kit manufacturer. Founded in 1990 by Konstantin Krivenko, Zvezda has been making scale models of ships, helicopters, airplanes, cars, and military vehicles. 
However, many modelers have revealed that their earlier produced model kits hold little value to them due to their poor-quality build. Yet, lots of Zvezda kit models today are the talk of the modeling industry. 
That said, the simple question every modeler wants answers to is are Zvezda models any good?
Zvezda's latest stuff, from the airliner scale models to the ship and military vehicles are wonderful, and the quality of their kits is lightyears removed from the low-quality outdated stuff they used to put out back in the old days.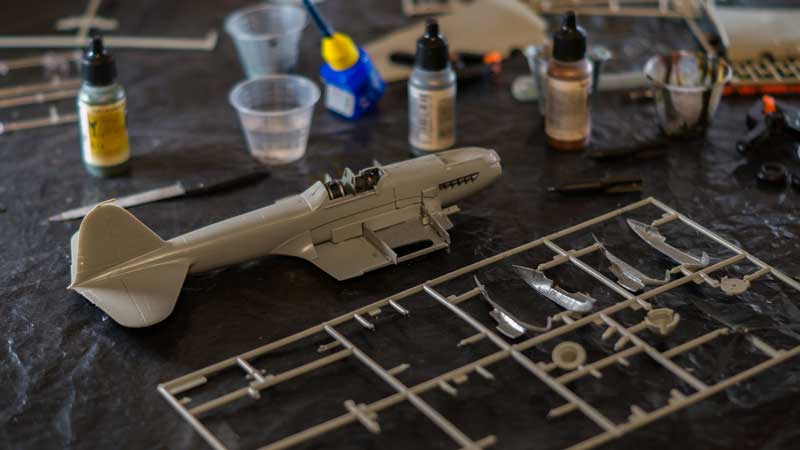 How good are Zvezda model kits?
Overall, Zvevda makes good scale model kits. They're a safe bet if you want Russian kits such as the civil passenger planes. The only drawback of Zvezda models is that their plastics tend to be softer than other brands, making it difficult to sand them. 
The older Zvezda models typically showcases basic construction, bad tracks, and poor decals. However, the current releases are much better. They have good fit and excellent mold quality. In fact, Zvezda latest models like the 1/35 T-90MS and T-14 Armata are among the best bang for your money kits on the market. Even their 1:100 scale wargaming kits are easy and simple. 
Zvezda model kits Pros and Cons
Pros
Excellent quality
Fine detailing and fits well
Low priced
Detailed instruction manual
Just enough spare parts
Easy assembly
Cons
Some models are overengineered
Soft plastic which makes sanding difficult
Are Zvezda model kits worth your time and money?
Generally, people won't buy a product from a brand they feel offers them less quality for their money. And since Zvezda has some older kits, many modelers think it justifies their reasoning to avoid spending money on Zvezda kits as much as possible. 
The truth is that while Zvezda previously made some hit and miss poor quality kits, they've made innovative upgrades which makes their newer kits like the 1:72 MIG 29, Mi-24 Hind, the new 1:35 Sherman and new T-34 are really nice and worth your time and money. 
How is Zvezda quality?
Zvezda quality varies largely by how new it is. The newer models have more quality parts than the older ones.
Even the plastic used on the modern kits has a nice quality and details compared to the old ones. 
Apart from this, one other feature that describes Zvezda's kits quality is in their double boxing. Within their flimsy end-opening outer box, you'll find another cardboard box with a tabbed lid that holds the kit. The boxes aren't prone to crushing. This sturdy design makes storing Zvezda kits much easier. 
Generally, once you open your boxed Zvezda kit, the contents won't let you down. There's little-to-no flash and the surface details are crisply rendered so that they are scale appropriate. Zvezda also mold their canopy parts pretty well.  
Regardless, a good indicator of how good their build quality is, is how often modelers pick up their kit and how other manufacturers, like Revell or Italeri tend to rebox them. 
How is Zvezda parts fit?
If you've purchased Zvezda's 1/72 aircraft kits, you know how accurately shaped and without appropriate fit they are. In fact, they have fantastic detail for such a small scale. Their panther D and R12 heavy motorcycle also has great fit. 
Plus, even their snap-kit 1/72 BF.109 sold as a "no glue kit" has a good fit.
Does newer model kits from Zvezda any good?
After their entry into the modelling market, Zvezda's model kits were corned due to their low-quality build.
But, today, they have become one of the most popular model kit brands in the industry thanks to their mid-2000s innovative designs.
In the mid-2000s Zvezda started putting out their brand-new kits like the KV series that was quite good. Today their kits are top notch. So, as long as the Zvezda kit you own was made after 2010, they are great. 
For instance, the 1:35 Panther Ausf. D left and right, their Su-57 and even the C-130 1/72 kit is superb. Newer Zvezda kits also offer good decals, decent details and the plastic is of very good quality. 
How good are old Zvezda model kits?
If you've being a fan of Zvezda LLC since the 90s, you know that back in the 90s they had a pretty rough start with some of their kits. The older kits mimicked the 70s-80s Tamiya kits which were not so good. The build quality, assembly, fit and even the engineering lacked major innovation. 
Zvezda's old kits we're poor quality and poor fitment, not as good as they're new models, and not worth your time.
How are Zvezda instructions?
Zvezda's instruction manuals are pretty straightforward, and there's a color chart for what Tamiya paints you can use instead of the Zvezda paints. You'll also find photo assembly instructions to make the build process easy for you. 
And, unlike in a lot of Asian manufacturer kits, the text is written in Russian and English to ensure non-Russian speakers clearly understand the manual. 
Does Zvezda have spare parts?
Zvezda has enough spare parts so that modelers can modify their models if the need arises. However, to use these parts, you'll need to trial fit original parts to see where you may need to add some internal bracing with extra spares. 
Does Zvezda have all difficulty levels?
For many modelers, the older Zvezda kits would be pretty tough to work with since some of them are remodelled version of big brand models, plus they had complex fit and build that made building exasperating. 
However, the newer ones are much better. The pieces go together easily and you won't come across any particularly challenging parts. 
What are the 3 best Zvezda model kit?
Zvezda 4825 – Ilyushin Il-2 Shturmovik
Zvezda's Ilyushin Il-2 Shturmovik is a realistic miniature of the ground-attack aircraft used by the Soviet Union during the World War II. The Il-2 Shturmovik features a single-engine, propeller-driven, low-wing monoplane with two crew members. The most notable feature of this Zvezda model kit is the inclusion of armor designs from the frame to the panelling and the armoured design across the aircraft's engine, cockpit, water radiator, oil radiator, and fuel tanks.
Pros
crisply moulded parts with
little flash
appropriate surface details
Perfectly designed canopy parts
Cons
Zveda 3667 Soviet Heavy Tank, T-35
Released in 2016, the 1:35 scale T-35 tank was is a miniature replica of the multi-turret tank first built between 1932-1933 and used during the interwar period and World War II. It comes designed in medium thick plastic and easy to assemble parts. It runs on a single M-17 carburettor engine with 500Hp capacity and weighs 934 g (2.06 lbs).
Pros
Detailed manual
Easy assemble
No missing parts
Fine details 
Cons
Medium thick plastic and can warp 
Minor flash is present on the parts. 
Some parts are a bit too wide which in some areas results in gaps.
Zvezda 1/35 T-90 Russian Main Battle Tank
The Zvezda 1/35 scale T-90 Russian Main Battle Tank is a Soviet escort vehicle sold at $44.95 and has 458 parts (435 in grey styrene, 20 clear styrene, 2 sections of nylon screen, 1 length nylon string). It also comes with several armament like two 30mm 2A42 automatic cannon, one 7.62mm PKTM machine gun, four 9K120 "Ataka" antitank guided missiles, two AG-17D 30mm grenade launchers, and five crews (commander, driver-mechanic, gunner, and two grenadiers).  
Pros
Good quality moldings
Fine details
Low priced
Plenty of parts
Cons
Combines features of several T-90 models
Conclusion
Zvezda have been producing scale models since 1990 and although they weren't the go-to-choice brand from the onset, their recent model kits leave from the 1:72 MIG 29, Mi-24 hind, the new 1:35 Sherman and new T-34 every bit to be desired. Plus, their models come with detailed instruction manual and just the right spare parts to spruce up your model. 
So if you are wondering if Zvezda model kits are good, the newer models are pretty good, they will be worth your time and money, and make a lot of fun and challenge.