21 Best WW2 Model Kits by category (Ship, Airplane, Tank)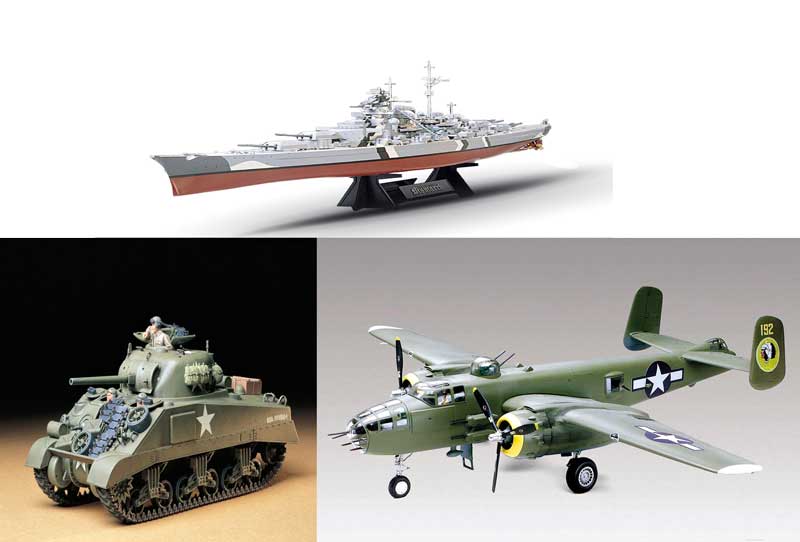 It's funny how the designs of model kits showcase landmark historical events from the first World War to WW2, down to historic breakthrough developments. Indeed, those were crazy times in world history. 
Irrespective of this, we love the history behind our model kits, especially the WW2 models. 
So, if you're looking to get the best WW2 model kit – plane, ship, or armored tank for yourself or as a gift for a WW2 model building enthusiast, we'll share with you just about the best WW2 kits worth the money. 
The 3 Main categories of WW2 Scale model kits
Best WW2 Model Airplane Kits
Best WW2 Model Tank Kits
Best WW2 Model Ship Kits
Planes – 7 best ww2 airplane model kits
*If you are into airplane models you should also read this:
10 Best Balsa Kits | For Beginners And Advanced Modelers
Revell Messerschmitt BF-109G-6 The Best WW2 plane model kit
Revell's Messerschmitt BF-109G-6 takes after the Me109G German fighter aircraft, one of the first modern aircraft of the WW2 era. 
Designed by Willy Messerschmitt and Robert Lusser in 1934, the Bf 109G-6 was used liberally during the early Spanish Civil War and served as the backbone of the Luftwaffe's fighter force in 1943. 
This kit is one of the best WW2 kits, and probably the best airplane WW2 kit.
Model's Features
Scale: 1/35
Part: 200
Skill level: 5
Wooden simplified cockpit floors.
Optional FuG16 Morane antenna mast.
Squared and Erla haube canopy
Two starboard nose sides
It has two differently styled upper cowl panel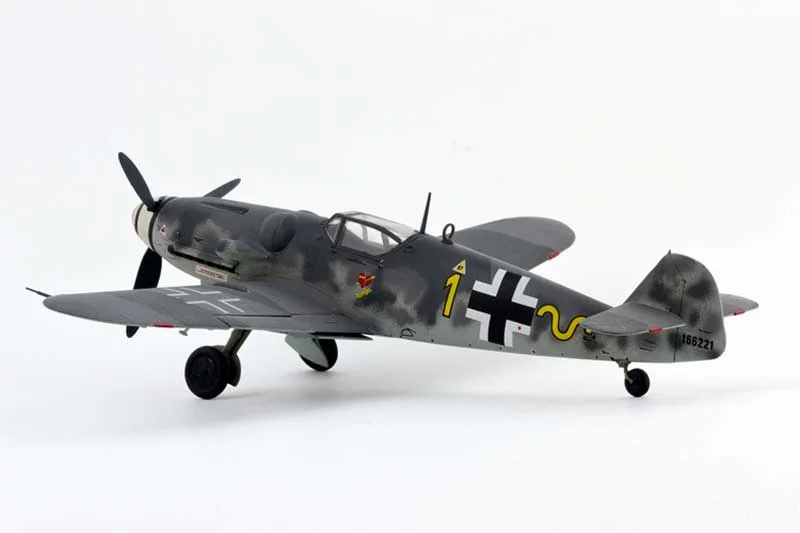 Revell Spitfire Mk. II second world war model
The Spitfire Mk.II Model Kit by Revell recreates the aircraft fighter of the British Royal Air Force used at North Weald, England, in August 1941 during WW2. 
This airplane featured a build with an improved propeller, advanced pilot armor, and a powerful engine giving the British army an advantage over the German fighters. 
In fact, it was the Spitfire MK.II that broke the indestructible Luftwaffe defense. 
Model's Features
Scale: 1/48
Price: $17.99
Parts: 34
Skill level: 3
A three-part canopy that can be open and closed
Highly detailed cockpit with accurate instrument panel, seat, control stick rudder pedals, and bulkheads
Waterslide decals 
Detailed wheels and landing gear
Illustrated assembly instructions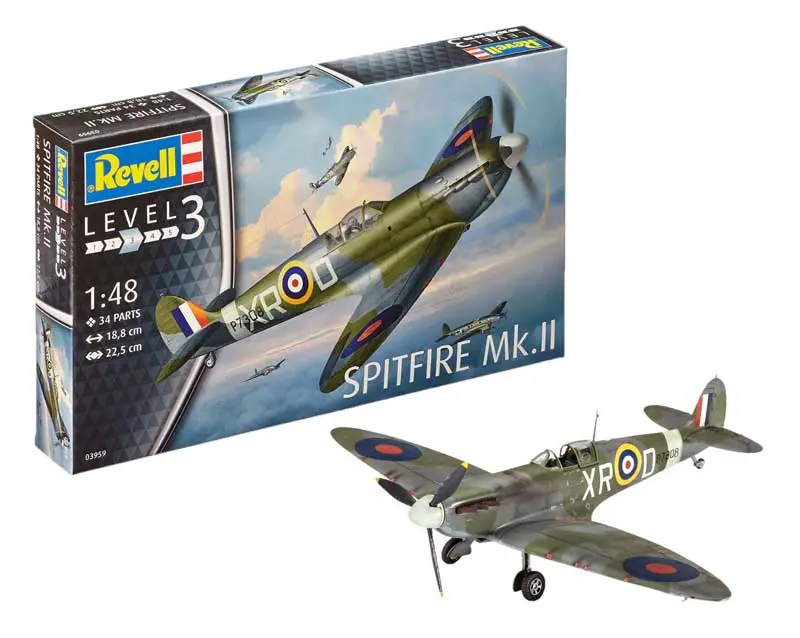 Tamiya Kawasaki Ki-61-1d Hien
There are many WW2 airplanes but none are as exciting as this. 
First flown in December 1941, the Kawasaki Ki-61-1d Hien was designed for the Imperial Japanese Army Air Service at the Chofu airbase. This plane proved exceptional in its self-sealing fuel tank properties, upgraded armament, and good dive performance. 
Model's Features
Scale: 1/48
Parts: 115
Skill level: 3
Canopy can be assembled open or closed
Includes 1 pilot figure and 2 marking options 
Contains small parts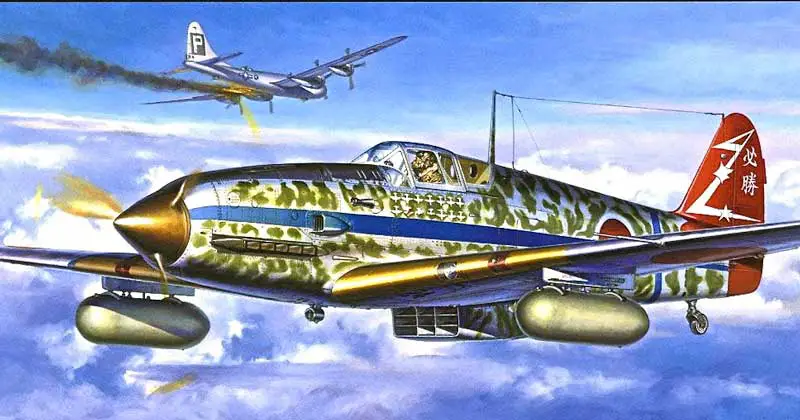 Airfix Hawker Hurricane MK.I
The Hawker Hurricane MK. I plane by Airfix recreates the British Royal Air Force's most vital monoplane fighter in 1940. 
We can also regard this model as the hero of World War II since it is responsible for more than 60% of the Luftwaffe's losses during the Battle of Britain. Regardless, it was first proposed in the early 1930s by Sir Sydney Camm in the early 1930s. 
Model's Features
Scale:1/48
Parts: 127
Skill level: 3
Includes, a multi-colored waterslide decal sheet
Multi-colored instructions paper
Light grey and clear plastic spruce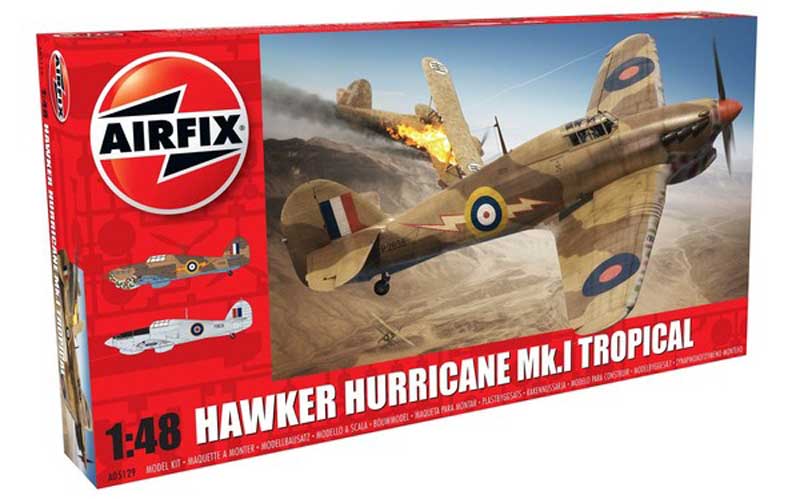 Revell B25J Mitchell Bomber WW2 model kit
This Revell's B25J was named after General Billy Mitchell, a pioneer of US military aviation. 
It was among the most widely used twin-engine medium bombers employed during World War II since almost all the Allied air forces needed it. 
Model's Features
Scale: 1/48
Parts: 138
Skill level: 4
Crew figures and weighted tires
Machine guns mounted in the glass nose
Decals included
Molded in light gray and clear plastic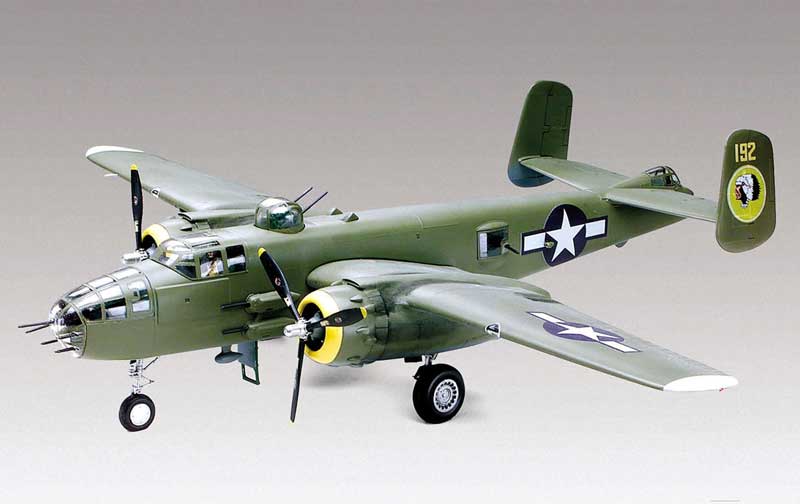 Airfix Supermarine Spitfire MkIa model
Another WW2 plane kit from Airfix, the Supermarine Spitfire MKla, was first delivered to the British Royal Air Force on August 4th, 1938 but used during the battle of France in May 1940. 
Before its design, the British had previously developed several other variations, but this Spitfire MKla had various upgrades to advance its features, unlike other variations. 
Model's Features
Scale: 1.72
Parts: 36
Skill Level: 1
Clear plastic spruce
Light grey plastic spruce
Waterslide decalsheet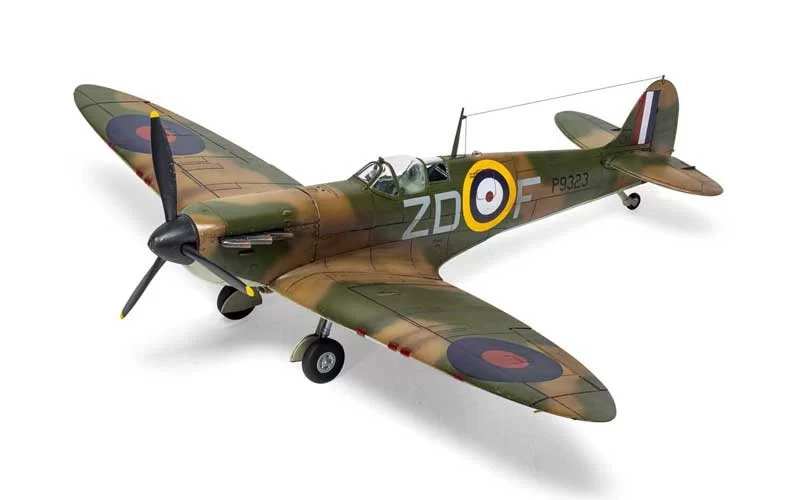 Hobby Boss Grumman FM-2 Wildcat model kit
Designed after the US Army's Grumman F4F Wildcat, the Grumman FM-2 Wildcat was in operation in October 1944 at the USS Gambier Bay. 
The FM-2 plane was identical to the XF4-F8 prototype manufactured by General Motors under Grumman's license. 
However, the Grumman FM-2 fighter aircraft was distinguished primarily by the new, powerful Wright R-1820-56W engine, which offered good performance during the war. 
This world war II airplane model kit will be best for beginners and will suit experienced modelers as well.
Model's Features
Scale: 1/48
Skill level: 2
Includes small parts
Decals for 2 US Navy Aircraft: VC-10, USS Gambier Bay, October 1944; VC-36, USS Core.
It includes a separately Molded Rudder, 2 Drop Tanks, and 2-Piece Canopy.
Tanks – 7 best ww2 tank model kits
Tamiya M4 Sherman kit
This is arguably the best tank of the Second World War. 
The M4 Sherman was an American heavyweight medium tank used by the US Army armored force in February 1944 during the Italian Campaign and in August 1944 for the Allied Liberation of France in Norway. 
The first prototypes were built in 1941, and serial production continued between 1942-1945, with over 49,00 copies at the end of the war. The M4 Sherman succeeded the M2 and M3 tanks, although its parts consisted of many of the latter's components. 
This is a WW 2 model kit that will be best for any modeler.
Model Kit's Features
Scale: 1/35
Skill Level: 3
Allows you to create the model with or without a muzzle brake. 
Clear parts make for an excellent finish on periscopes and lights
Moving suspension
Includes 4 realistic figures 
4 marking options depicting M4A3E8s with U.S. units on the European battlefield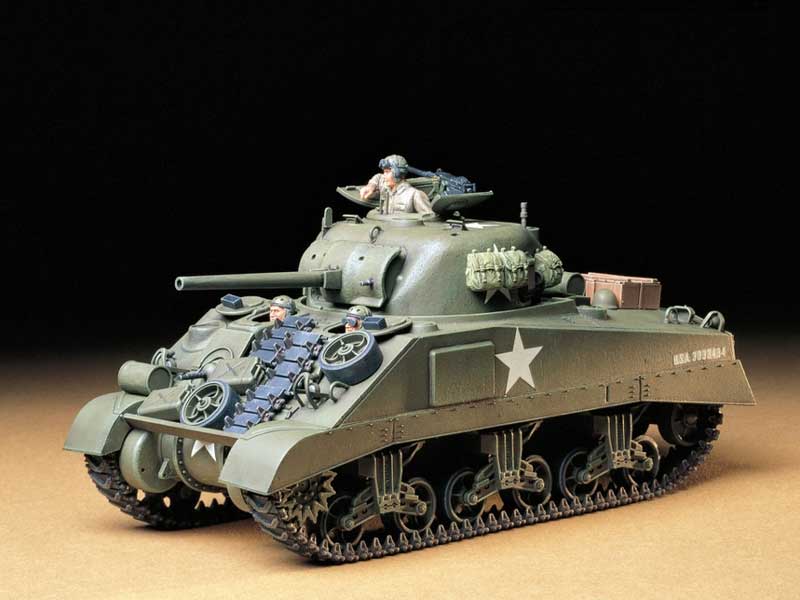 Read more about model kits:

PLASTIC model kits – Who Is The Best manufacturer
20 best scale model kit brands (2022 review)

LeisureGuided.com
Tamiya's Russian Tank T-34
Also, one of the finest armors of WW2, this tank made history, offering the Soviet Red Army victory in a staged tank-to-tank fight with the German's powerful Panther tank. 
Today, it is one of the historic revered tanks in a successful allied struggle against Nazi Germany. 
Tamiya has some of the best kits and this World War II tank model kit is no different.
Model Kit's Features
Scale: 1/35
Skill level: 4
5 dark green parts trees in 4 stapled or sealed shut cello bags
Choose open or closed driver's hatch, which has reverse side detail
Moving turret and main gun
It comes with two torso figures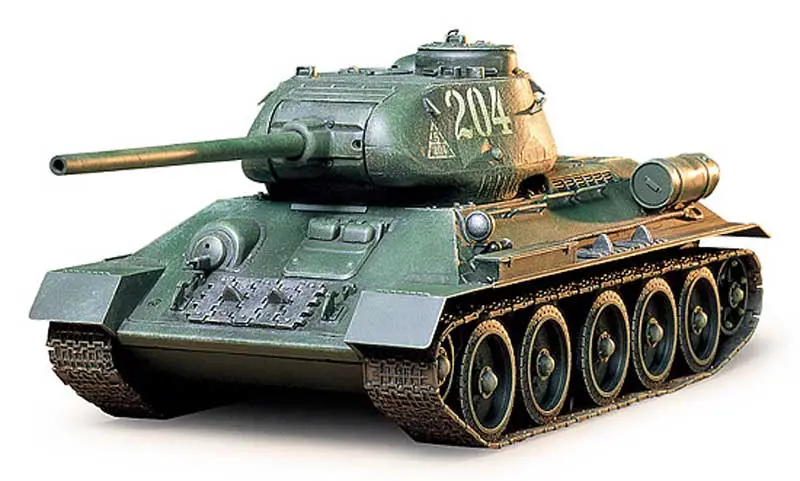 Tamiya Crusader MK. VI
Tamiya's Crusader MK. VI is a detailed representation of the British Army's cruiser tank used during the North Africa Tunisia campaign in the fight around Bou Arada and the battle of Kasserine Pass.
While the tank had several other variants before it, it differs from variants like the MK.I Crusader with its powerful 6-pounder (57mm) gun. 
This is also an amazing Second World War tank model kit from Tamiya.
Model Kit's Features
Scale: 1/35
Parts: 223 parts
improved molding on turret rear stowage box and fender front sections
Optional cement and paint belt-type track parts for a realistic depiction
The turret has new raised weld lines
New separate parts depict turret spotlight casing and lens
Turret hatch underside dampers are recreated using new parts
It consists of 2 figures and 2 marking options that depict the 6th Armoured Division vehicles.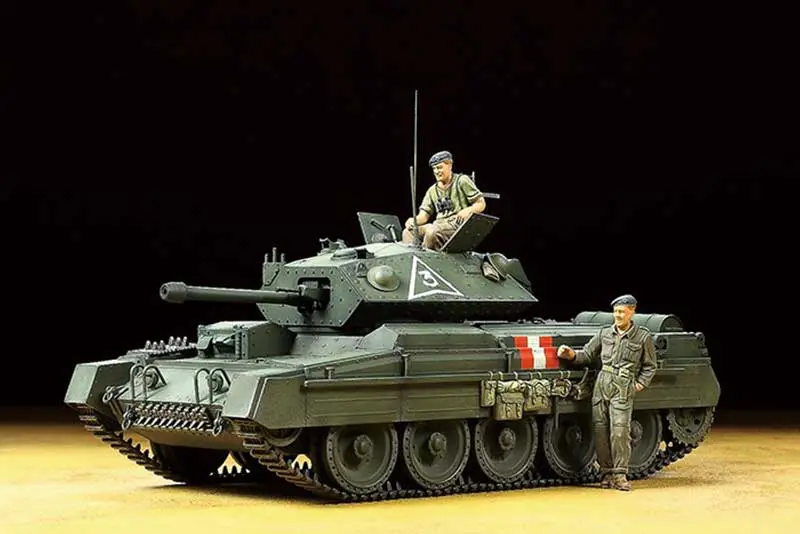 Trumpeter KV-1
This KW-1 tank is a Soviet heavy tank used during the German-Soviet War from 1941 to 1945. 
The first prototypes of the KV-1 tank were made in 1939 and entered service in 1940.
The tank was developed as a successor to the failed T-35 tank used in Spain in 1936 to 1939 civil war.  
The KV-1 model kit is one of the best WW2 kits from Trumpeter.
Model Kit's Features
Scale: 1/35
Parts: 247 
Optional rubber tracks or plastic tracks
Includes meta; parts (1 brass wire, two pins, and gun barrel)
10 sprues, lower hull, and rubber tracks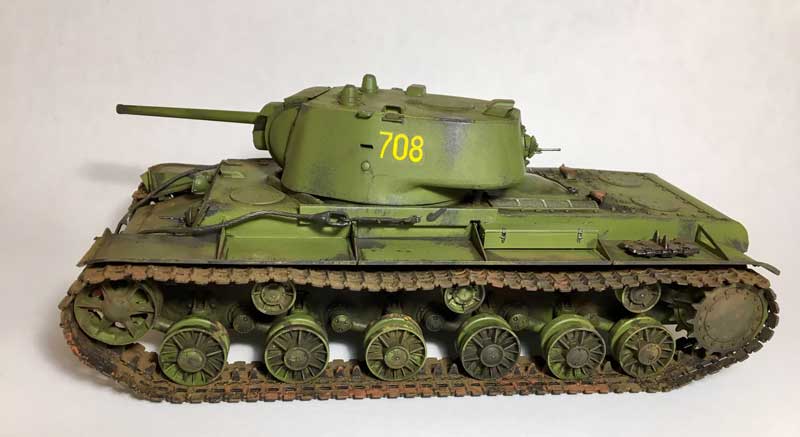 Revell Cromwell MK. IV
The Cromwell MK. IV cruiser tank was one of the series of cruiser tanks designed for the British army for the Second World War. 
It is named after the English Civil War leader Oliver Cromwell. This tank made history as the first British cruiser tank to combine high-speed thanks to the Rolls-Royce Meteor and armor build. 
An amazing kit by Revell if you are looking for some of the best WW2 model kits.
Model Kit's Features
Scale: 1/72
Parts: 125
It consists of resin components and an etched brass fret 
Replacement turret with an all-round vision cupola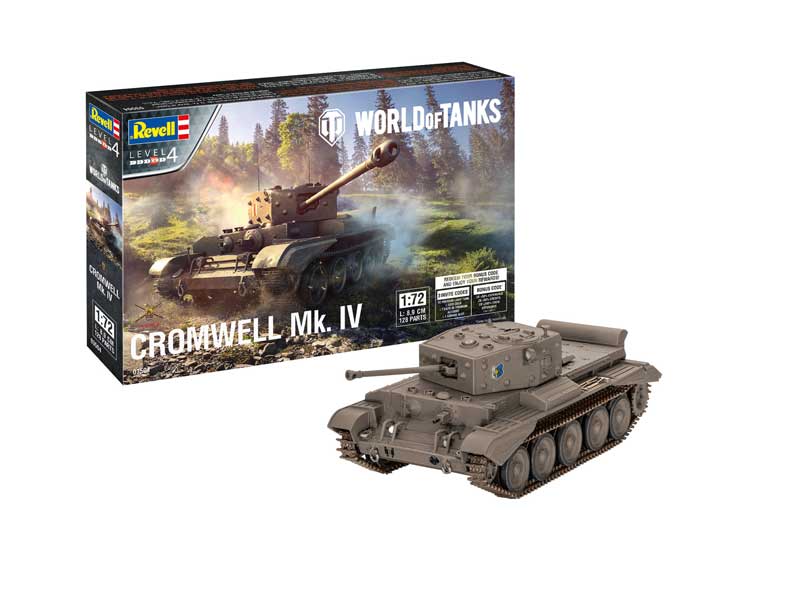 Academy M18 Hellcat
Designed in 1942, the M18 was an American tank destroyer used during the Korean war. 
This was probably the fastest tracked armored fighting tank, faster than the British Cromwell during the war, with a top speed up to 60 mph. 
Academy has good and bad kits. This is one of their best World War kits.
Model Kit's Features
Scale: 1/35
Parts: 40 
5 crew figures (Commander, gunner, loader, driver, assistant driver)
Choice of one-piece flexible tracks or individual injection tracks
Decals included enhancing realism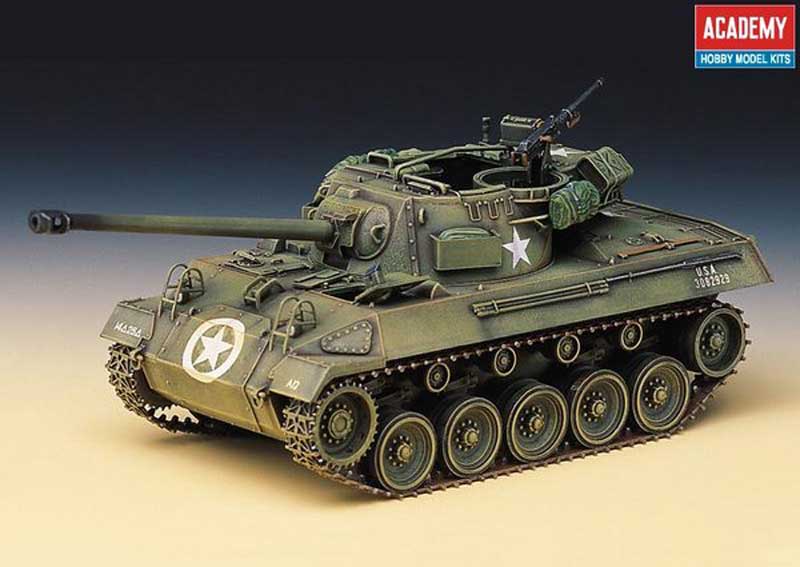 Tamiya Red Army Matilda. III
The Matilda III was a British infantry tank but was upgraded for the Soviet Red Army. 
The first prototypes were built in 1936, with production ending in 1940. This Lend-Lease tank was recognized due to its 2-pounder gun and armor up to 78mm on the front while offering a top speed of 24km/h. 
Another armored hit from Tamiya.
Model Kit's Features
Scale: 1/35 scale 
Parts: 580 parts
individual link tracks 
It includes 2 crew torso figures
It comes with 2 marking options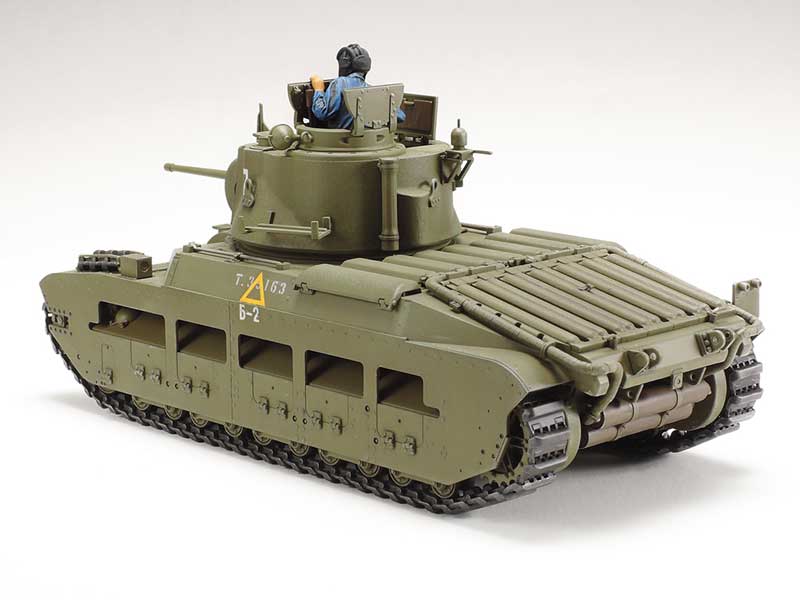 Ships – 7 best WW2 ship model kits
Revell USS Missouri 
Throughout history, the USS Missouri was one of the most powerful naval vessels used by the US Army, especially as it was the largest battleship built by the USN This battleship was used actively between February 1945 to the end of September. 
Regardless, this kit recaptures the historical landmark where the US signed the peace treaty with Japan. 
This WW2 ship model kit will be a delight, and there is a reason why it's one of our best Second World War model kits.
Kit's Features
Scale: 1/535
Parts: 75
2 Navy seaplanes on movable catapults
9 elevating guns
3 movable turrets. 20 40mm guns
Forward mast and radar screens
Authentic U.S. Navy decal markings
Ten 5″ guns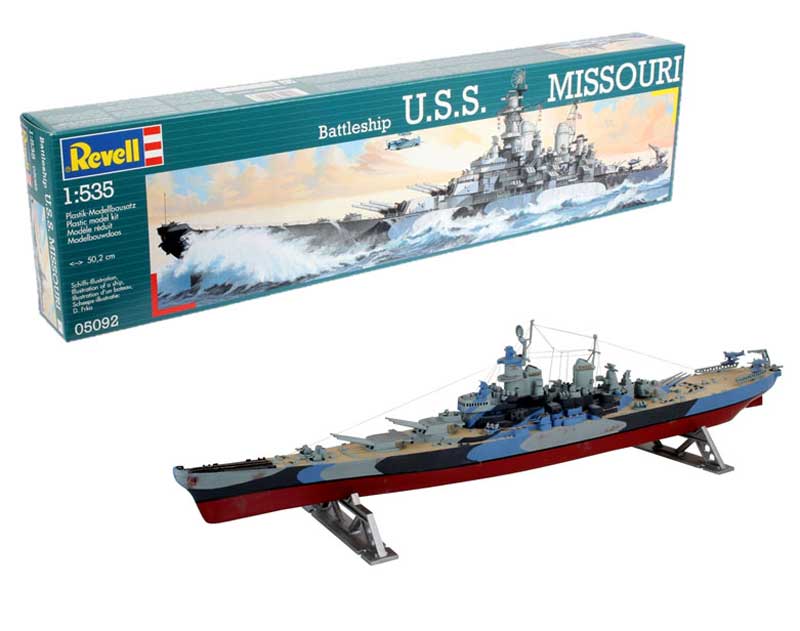 Trumpeter USS 1/350 Essex
Among the many variations of the Essex aircraft carriers deployed in the Korean and Vietnam War, the USS Essex ship was used in late 1943 as the US Navy Carrier fleet. 
At the end of the war, the USS carrier became the premier US warship in the Pacific theatre. 
Kit's Features
1/350 scale
This kit features 610 parts
2 photo-etched parts

Tamiya's 1/350 USS fletcher
Like the USS Essex, the USS Fletcher was used by the United States Navy for World War II. 
However, it did not just serve one single purpose. It was also deployed during the Korean and Vietnam war. 
Kit's Features
1/350 scale
4 parts sheet 
4 decal options
Injection molded plastic
Academy's 1/350 USS Indianapolis 
Besides the USS Missouri, the USS Indianapolis is the second most famous US Navy Cruiser ship used in the second World War. 
The Indianapolis operated heavily in both the Pacific and Atlantic oceans in the years preceding World War II. 
However, this ship is known for transporting the first atomic bombs from the US mainland, Hiroshima, Little Boy, to Tinian Island in July 1945. She is also famous as a carrier where the largest date rates of Naval history were recorded on 30th July 1945. 
Kit's Features
1/350 scale
469 parts
Injection molded
Choice of either a full hull on a stand or a waterline model
Movable parts (Guns and turrets)
Larger guns have hollow ends
It includes one set of markings.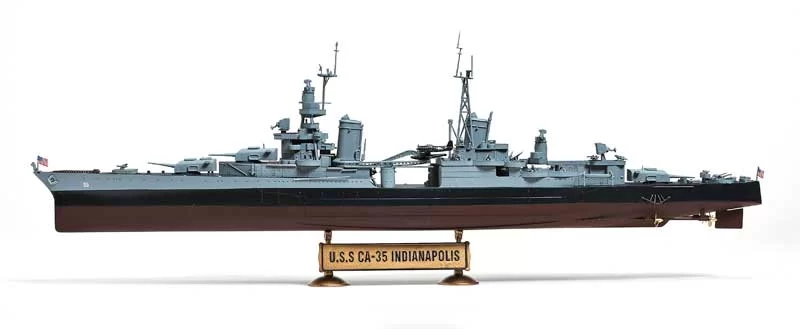 Dragon DKM 1/350 Scharnhorst
The DKM Scharnhorst by Dragon was commissioned in 1939 and was the best-known heavy armor ship offering speed and small main guns. 
The Scharnhorst met her end on December 26, 1943, in the Battle of North Cape against the British Royal Navy battleship, with only 36 from 1,968 crew surviving the war before the ship sank. 
Kit's Features
1/350 scale
1,298 parts 
Moveable searchlights include the clear part with fine details
3.7cm twin anti-aircraft gun with fine details and photo-etched gunner seat
A waterline or full-hull version can be assembled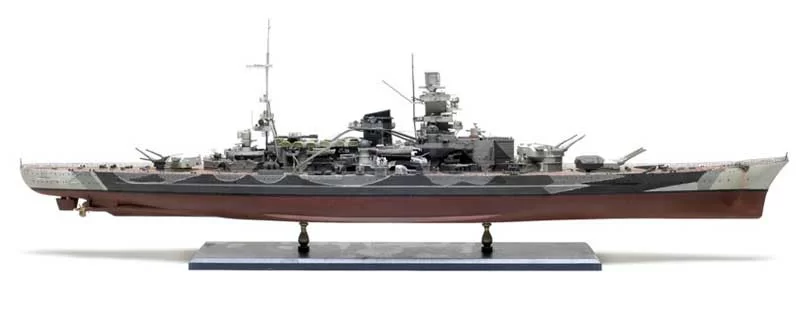 Revell 1:426 USS Arizona Battleship
The USS Arizona Battleship marks the entry of the United States into World War II. But, December 7, 1941, marked the end of the ship with 1,177 losses at Pearl Harbor, Arizona. 
Kit's Features
1/426 scale
133 parts
Full-color flag sheet
Complete deck fittings
Authentic Bofors 40mm anti-aircraft gun
12 Elevating 14″ Cannon in 4 Rotating Turrets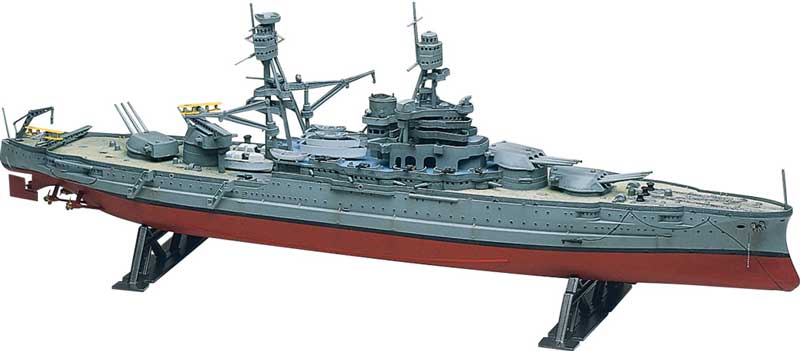 Tamiya 1/350 German Bismarck Battleship
One of the German's leading Battleships during World War II, the Bismarck was launched in February 1939 but was used by the German Navy in August 1940. 
At its launch, the Battleship was the German's largest combat voyage. The Bismarck set out for the second World War combat in 
Kit's Features
Scale: 1/350
Easy-to-assemble individual link Magic Tracks
Includes photo-etched parts and metal wire for the tow cables
Markings are included for five vehicles
It contains parts to build one model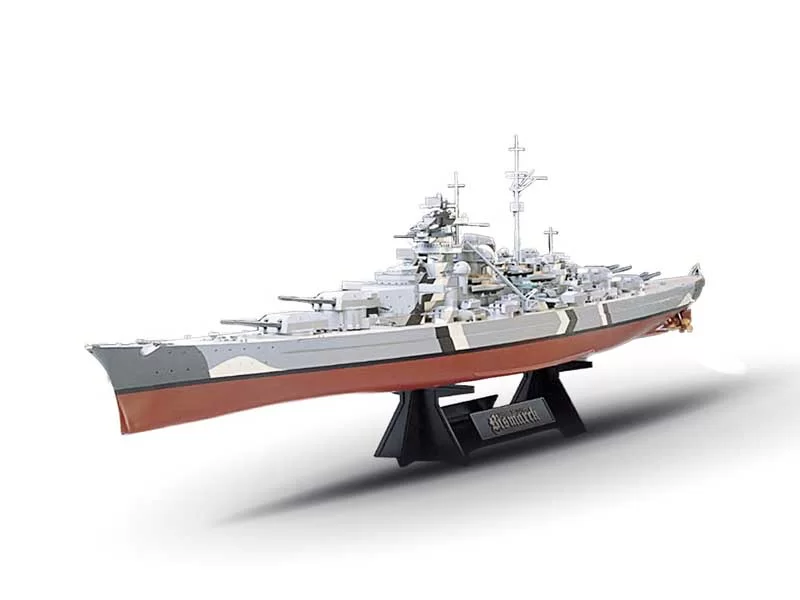 WW2 models are a wide category
World War II was a pretty intensive time with lots of historical occurrences from landed war zone to ship and air fights. 
This is simply the reason why no matter the kit you desire, from tanks to ships and planes, you'll find them in varying folds. 
Brands like Tamiya, Revell, Airfix, Trumpeter, Dragon, and Hobby Boss offer various categories of WW2 models, depending on your choice kit. 
Any of the WW2 model kits in this list will be best for you since we tried most of them and had fun.
So which scale should you choose?
For airplane models, the most common scales are 1:48, 1:72, and 1:144 But, among new modelers, the 1:48 scale kits are the best choice. 
On the other hand, 1:35 scale armored tanks are more common among beginner aircraft builders. And while you'll find different scales of model ships like the 1:700, 1:350, and 1:200 scales, the 1:350 battleship kits are common among new and advanced modelers.