Revell Models Review | Are Revell models good?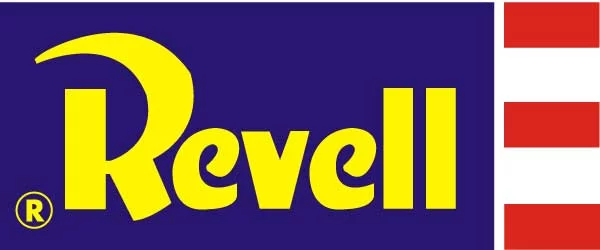 Scale model building is one of the most enjoyable leisure activities for every modeling enthusiast.
Yet, sometimes, it can be painfully difficult to get detailed kits that are fantastic alternatives to realistic ship, aircraft, or motor vehicle models to indulge your passion. 
Like Tamiya, Revell is one of the big names in model kits, with its range extending beyond car models and into marine vessels and aircraft.
Over the years, the Revell brand has changed ownership, making modelers link the poor quality Revell kits in the market with this change of ownership trends. Does this really affect the quality of their kits?
How good are Revell model kits?
Revell is a good model kit brand.
Although not as popular as a brand like Tamiya, Trumpeter, Eduard, or Airfix, they are certainly not a bad brand by any means.
If you love small-scale aircraft, Revell produces some top-notch aircraft on different scales to suit your level and needs. 
For instance, their 1/72 World War II planes meet the trend for being beginner-friendly, inexpensive, detailed, and with enough accuracy to compete with other big-name kit manufacturers.
Revell model kits pros and cons
Pros
Detailed parts
Good accuracy and fitment
Inexpensive
Perfect for seasoned modelers
Cons
Are Revell models Good And worth your time and money?
Revell kits have certain things going in their favor, some of which are their affordability, popular subject matter, and sheer longevity as a brand in the hobby. 
Plus, Revell models are accessible to many modelers, from beginners to seasoned modelers.
Overall, Revell Models are not as bad as many modelers portray them.
They are cheap and pretty easy to find too. Although they aren't on par with the likes of Tamiya, their decent quality, fitment and accuracy make them a good spend and worth the time. 
Revell's quality
When it involves kit quality, many modelers focus on the quality of the plastic. Some kits may have a perfectly molded structure but still fit badly or have bad engineering. Others may have poor plastic but fit very well. 
For Revell, their quality exceeds this expectation. 
Revell kits are known for their clean molds and the sharpness of their details. Revell's Pro-Modeler F-84 and 1/72 S-100 attack boats have more accurate shapes and dimensions than the Tamiya kit. When it comes to engineering details, Revell's 1/72 scale is the only model armed with the FW200 and FW290 4-engine bombers. 
Revell's parts fit
One thing that makes a good plastic model is how well the parts fit together.
If you own Revell's 1/72 Fokker D VII, you'll be pleasantly surprised by their fitment accuracy. Even though it is a bi-plane kit, it fits perfectly together on its own. In fact, just with dry fitting, we can tell that the fit will be great. 
Revell's outstanding fitment capability makes it easy for modelers to concentrate on painting and making their model look nice, as opposed to exasperating hours of sweating and swearing just to assemble the kit. 
Are newer model kits from Revell any good?
Newer Revell moldings like their recent 1/72 armor, ships, and some planes are great!
The majority of their newer kits are up to modern standards, quite different from something first molded in 8000 BC. For example, their Bismarck is far superior to the Tamiya version. Even their 1/72 armor and 1/48th scale F-84G Thunderjet are better-engineered models at a lesser price than the Tamiya re-molds. 
How good are old Revell model kits?
The simple answer is that old Revell model kits are really a mixed bag (some are very good, some are not so great). 
Modeling technology has improved significantly over the last 30 years old. However, many of Revell's old models still flood their product lineup. 
Most of Revell's truck kits are older and don't meet 70% 'industry standard'. However, the fact remains that these old kits were once popular models in their time. In fact, they made Revell who they are today. 
So, if you're wondering whether old Revel model kits are still good, the answer is yes (to an extent).
They work well for the seasoned modeler who knows how to skillfully correct errors, although they don't meet industry standards. 
Revell's instructions Manual
If you favor more of enamel or acrylic painting, Revell makes the instruction manual aimed toward both paint lines to help with painting challenges.  
The labeled numbers also describe the painting process. Plus, Revell makes sure to put clear drawings of the models from their assembly stage to what they look like when completed. 
Most Revell Kits have spare parts
With their model kit parts ranging between 100 to 1000 and more, almost all Revel models have spare parts that will help when you need to make upgrades and repairs. 
Revell has all difficulty levels
Revell uses a skill rating of level 1-5. 
If you are new to model building, you want to buy a level 3 kit, since Revell models can be complicated due to their excessive parts count. For experienced model makers levels, 4 and 5 are suitable. 
Apart from this, Revell is keen on making its models as realistic and beautiful as possible. However, because of this, they have tiny parts, which makes them sometimes challenging for beginners to build. 
What are the 3 best Revell model kits?
This is one of Revell's biggest kits on the market. With over 659 parts, this Revell model will help you recreate the incredible detail of the popular Bismarck ship used on the Baltic Sea in autumn 1940 and May 1941. 
The kit features monstrous war gun turrets, attack guns, searchlights, and the fighters on the ship. A large number of parts also makes it possible to recreate the two Arado 196 Seaplanes' complete glass cockpits like in the realistic ship.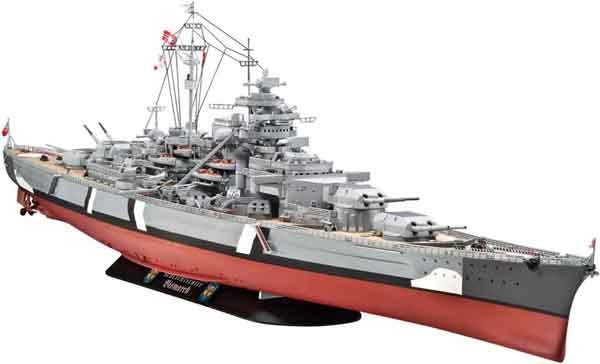 Another exception Revell kit is the Supermarine Spitfire. This kit is rated level 5 due to the complex build parts. However, beginners can also try their hands at it, because the instruction manual makes the assembly straightforward and satisfying. It features a beautiful and intricately designed cockpit and 154 parts.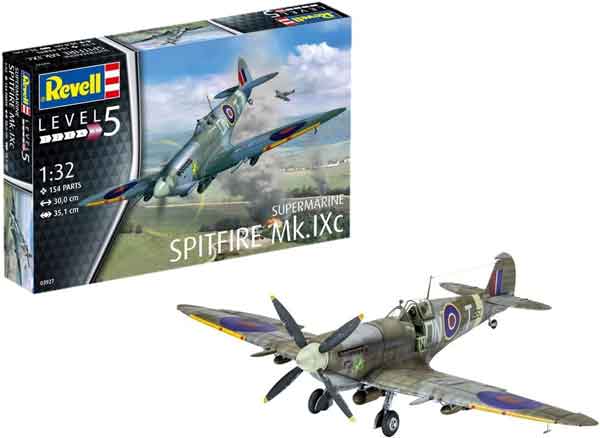 Old school Star Wars fans will love this Revell 1/72 scale Star Wars Han Solo Millennium Falcon model ship. Perfect for level 3 modelers, this kit comes with 52 parts, plus a mini Han Solo and Chewbacca figure.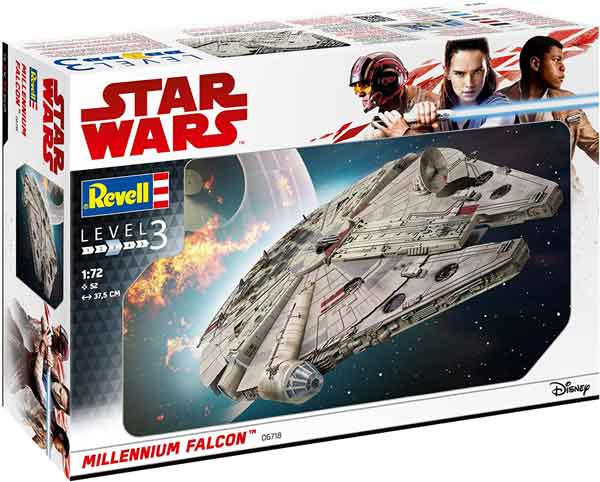 Conclusion
Revell has been making some of the best scale model kits since 1994 and still does. 
Revell's newer models even deserve credit for their intricate design and quality, which makes them good and worth the money. But it doesn't mean their old models are a no-choice option for beginner and seasoned modelers. 
You simply have to be open to building challenging models to embrace the uniqueness of their old kits.