Airfix models review | Are Airfix model kits any good?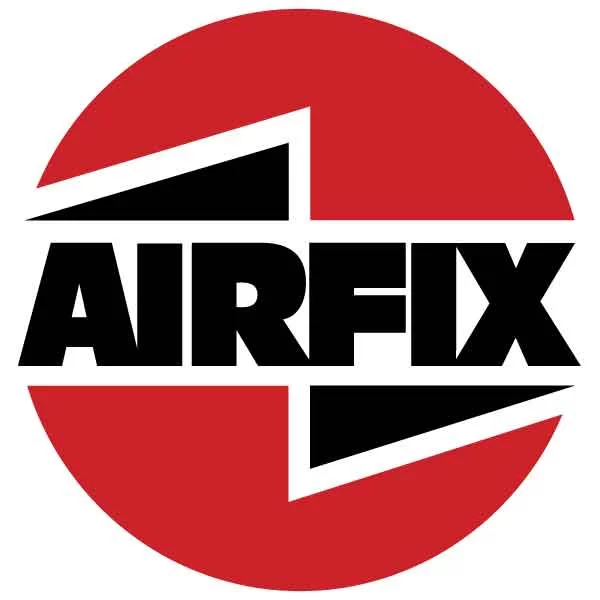 When it involves scale modeling, Airfix is one model kit manufacturer that won't be far from most people's minds. 
Airfix is one the oldest UK manufacturer of plastic model kits that have been creating iconic aircraft, trains, ships, and figures since the 1950s. Their wide range of products and quality offered has gained them favor among Airfix aficionados and complete newbies. 
But do Airfix model kits really good and deserve the love modeling hobbyists attach to them?
Airfix model kits Are Really good
Overall, the Airfix model kits are really good. You can get quite reasonable results when it involves their build quality, attention to detail, and even pricing. 
While Airfix has transitioned through various 'parent' companies, their new-tooled models meet the modern standard of accuracy, mold, decent detailing, easy directions, and good packaging. 
For example, the Spitfire comes with a much lighter canopy and stands, great decals, and lettering on the side of the fuselage. 
Airfix model kits pros and cons
Pros
Affordable
packaging, 
overall accuracy
great decals 
simple builds
Cons
Are Airfix model kits worth your time and money?
No doubt, Airfix's old models are a little behind the times and will typically need some work. Their new stuff represents some of the best value kits on the market. They are well-engineered, nicely detailed, and a joy to build.
This simply makes Airfix model kits worth the time and money. 
Airfix Model kits' Quality
Airfix models are excellent and substantially superior in terms of quality and detail. 
If you buy Airfix new toolings, you will be surprised that they are excellent kits and fits perfectly together with very few filler requirements.
Airfix models also have very crisp clean moldings free of flash, ejector pin stress marks, warp, blemishes, and minimum parting line miss-match, and they come with nicely detailed cockpits and recessed panel lines.
Airfix parts fitment
If you're a beginner, an essential factor you should consider when buying model kits is fitment. 
Many model kit manufacturers fall victim to inaccurate fitments, which makes the building process twice stressful as the need for sanding the edges. However, Airfix parts fit decently. 
Airfix model kits don't have the crispest details, but the fitment is good and much more consistent than many scale model kit manufacturers like Revell.  
Are newer model kits from Airfix any good?
The oldest norm in scale modeling is that earlier kits fall short of modern standards while newer kits are better with detail and fit.
When you look at the current Airfix kits, you will find some excellent new tool kits from Airfix that comes in various scales and fits the detail and fit requirements of modern kits. 
For example, the recent Wellington (1/72), Spitfires (1/48), 1/48 Tomahawk, and Hurricane are nice, well-fitting kits with a good amount of detail. Even their quality is top-notch for the cheap price range they fall under. 
The only drawback to newer model kits from Airfix is the fitting and gaps. But, the good news is that challenges like this give you (particularly beginners), the opportunity to learn how to deal with minor fitment challenges. 
How good are old Airfix model kits?
Since its establishment, Airfix has amassed a wide fanbase. However, the 1990s and the 2000s may not have been their best times. Yet, they had some decent kits designed.
Technically, the old kits are ancient and of poor quality by today's standards. But, if you consider these same outdated models, when they were introduced, these models stunned the hobby.
For example, Airfix Martin B-26 Marauder, Republic F-84G Thunderstreak, Lockheed F-80C, North American F-86D Sabre, McDonnell F-2H Banshee, Douglas F4-D1 Skyray, Dornier Do-17E/F, and even the Fouga CM170 Magister which was recently reissued were instrumental in putting Airfix at the forefront of the scale modeling industry. 
Airfix's instructions
A good instruction manual tells customers how to properly use a product bought. Airfix instructions meet this standard. 
From providing a detailed description of their model kits in a language everyone can understand (English), to explaining the assembly and painting process using images and labeled diagrams, Airfix ensures that the user manual is clear, easy to understand, and straightforward. 
Airfix Kits has Many spare parts
If you are an experienced modeler, you know the need for a spare box. Airfix models often come with parts ranging from 20 to 400, depending on the kit size.
But, regardless of how few the parts are, the good news is that you'll often have leftover parts when the model is complete. These are often optional parts not used in completing the kit, from an unused crew figure to bombs. 
Kept in a spare box, these parts will in no time build up a useful stock of spare parts that may come in useful, sometimes years later – for detailing or repairing your other Airfix models. 
Airfix has a model for any difficulty level
How challenging a model is will depend on the number of parts and complexity of its build. However, the number of parts has more influence than how complex a model is. 
Some modelers feel it's easier to build a larger kit with more parts than a small WW1 biplane fighter with all the strings. Yet, you'll always find snap-fit Airfix models and even ones that require glue and paint work kits great for beginners. 
On the other hand, Airfix difficulty levels can range up to level five since larger models like the 1:72 BAE Harrier, 1:180 HMS Victory, and 1:350 Type 45 Destroyer come with over 100 parts. 
What are the 3 best Airfix model kits?
Airfix's 1/400 RMS Titanic ocean liner was modeled after the RMS Titanic, the largest passenger steamship, which sank just three hours into the sea on the 14th of April 1912, four days after leaving Southampton for New York. This Airfix model contains 381 parts, with a skill rating of four. So, it's ideal for seasoned modelers. 
Airfix's 1/72 Spitfire kits are unsurprisingly one of their best sellers, with more than 15 different versions available so you can create your very own Supermarine fleet. 
Unlike others in the Spitfire lineup, this Airfix is modeled on an aircraft first delivered to Duxford Airfield in August 1938. It consists of 36 separate parts, making it suitable for beginners. Plus, it is affordable. 
The only drawback of this particular kit is the pack does not include glues and paints. So, you'll have to buy them separately.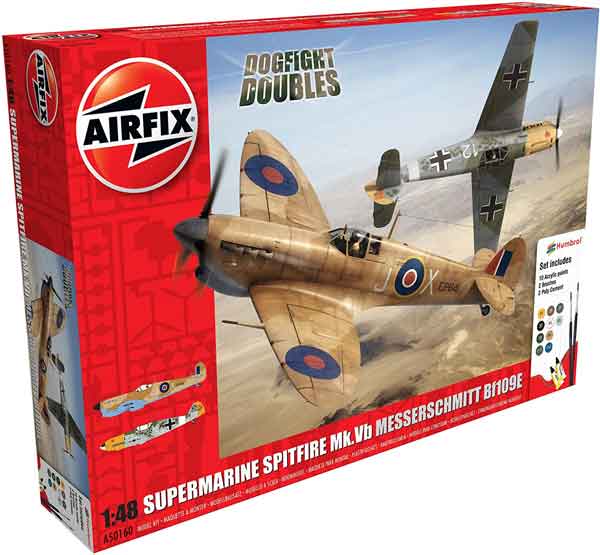 Airfix's Quickbuild kits are among the brand's newest toolings. This twin-engine attack helicopter kit has 40 parts, which snap-fit with the decals in the pack. Hence, you won't have any need for glue or paints. The snap-fit feature makes this kit perfect for beginners.
Conclusion
Airfix has been in the modeling industry for more than 60 years, but that does not make their scale models less desired. New models like 1/48 Tomahawk and Hurricane have close-to-perfect fitment, details, and high mold quality. Even older models like the F-2H Banshee still have a decent build. 
If you're wondering whether an Airfix model kit is any good, the simple answer is yes. Their decent fitment and quality rank higher than most scale model brands you will find in the industry today.