How to get into model building (Complete Guide)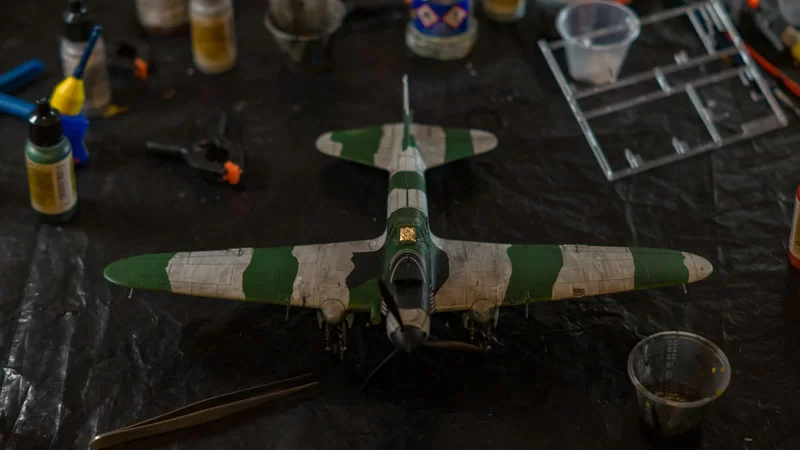 First things first welcome to the world of model building. 
It's never easy to pick on a hobby, especially when it concerns construction kits. The good news is that scale modeling can be one of the most incredibly rewarding hobbies you've ever tried. 
Beginner's Guide – How To Get Into Model Building
If you've made up your mind to get into model building, you'll probably wonder where to begin, from the necessary supplies to the type of kits you can build. This handy guide will slowly introduce you to the world of model building, so you learn about everything you need to get started.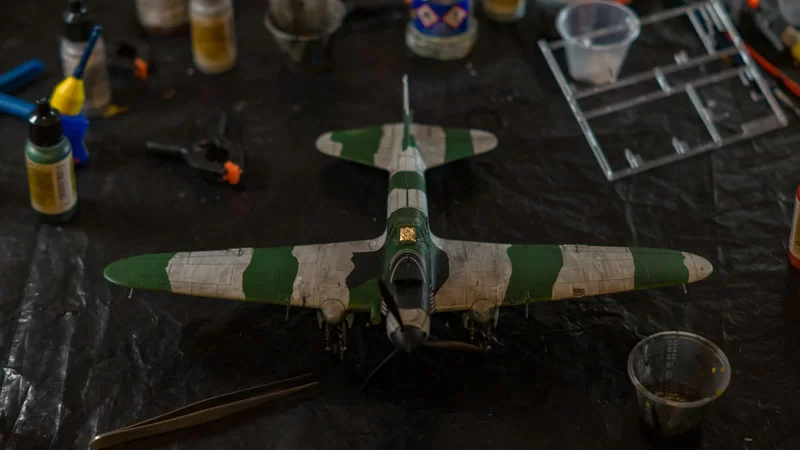 What is scale model building?
Scale models are miniature replicas of large prototypes such as vehicles, buildings, or people. 
Hence, scale model building is the art of creating physical models of objects (could be historical or fictional) but in much smaller forms than the original. 
First, Understand Model Kits Scales 
Scale in model building tells you how much construction models are shrunk when compared with the size of the original. Model kits scales are often represented by two numbers in a ratio. For instance, a model kit may be a 1:100 scale or 1:72 scale.
These numbers often begin with 1, followed by the ratio symbol and another number which tells you how many units on the original model are equal to one unit on the build set. 
For instance, if a model kit is a 1:2 scale, it means one foot on the model kit equals two feet on the original. Hence, your model kit will be half the size of the real thing. 
The further any number that follows 1 is, the smaller your model will be. So, if your model is 1:100, the real thing is 100 feet longer than the model. Regardless, model kit scales often range from 1:10 to 1:2500. 
Understanding Model Building Skill Levels 
Model kits are often designed for five varying skill levels. 
Model building skills level means that some models will be quite challenging to build, unlike others. Why? The simple answer is because model kits often come in pieces, some ranging from 1 to 12 and others more than 100. The higher the pieces, the smaller and more detailed they are, and the harder it is to build your kit. 
On the other hand, some may require extra work like a painting to complete them. In short, all these stages demand some level of skills. 
So, beginners need to choose a kit designed for their skill level. 
The five model building shill levels include:
Skill Level 1: Kits with this skill level are often snap-together models perfect for beginners. They do not require excessive work like gluing or painting. They come ready for assembly right out of the box. 

All you need to do is assemble them as they are. You'll find their parts in less than a dozen. 
Skill Level 2: These kits also allow quick build since they have less than 100 parts. 
But, they require glue and paint to construct. 
Skill Level 3: model kits in this skill level will often have smaller, more detailed parts, which usually exceed 100 pieces.
Skill Level 4: These models are great for advanced builders because the kits come with extra-fine and over 100 detailed parts. 
Skill Level 5: Kits in this range will suit expert modelers because they have super-detailed parts, can get up to thousands of pieces, and will have mechanical components, like the suspension and propellers, to get them running.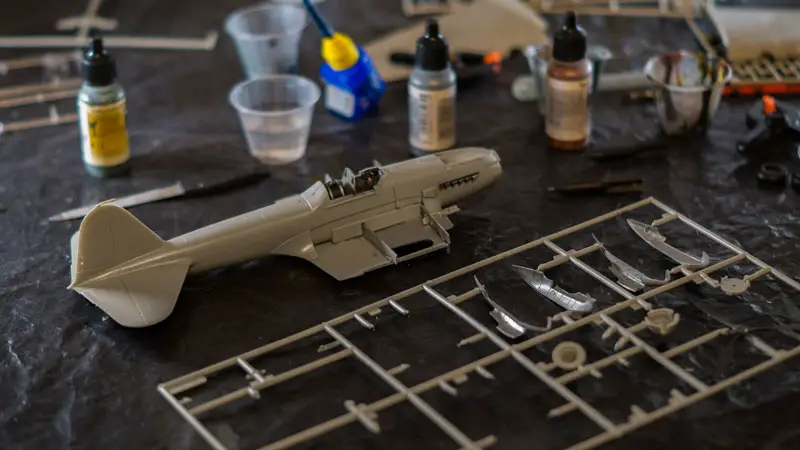 What kind of models you can build
You'll find different model kits to meet your building preference. 
The most common models you will find are; car models, military vehicles, aircraft (including planes and large commercial jets), ships and boats, rockets, and even historical figures. 
What Materials Of Model Kits Can You Choose
Model kits are made from various materials, from plastic to metals and balsa wood. 
However, the most commonly used material for model kits is plastic. 
What skills do you need to start model building
New model builders under ten will find the skill level 1 snap-fit kit to their liking because these models won't require excessive cutting, painting, gluing, or file work. 
On the other hand, first-time modelers above age ten will find working with skill level 2 kits a good start. 
Your skill Will get better with time
Whether you're a kid or an aged beginner modeler, keep in mind that the models you complete from the start won't always be perfect. 
But, your scale modeling skills can get better with constant practice and patience, and before you know it, you'll have honed your advanced modeling skills to build larger models with more parts count. 
Tips for a Hobbyist Who Just Got Into Model Building
Before you start building your first kit, you need to understand that the road won't be all rose and peaches. 
The first model you build is usually the most challenging and may not come out perfectly like the image on the box. But, the good news is that it's only your first attempt. 
If you groom your skills and practice more, you'll be a step closer to becoming an expert modeler. 
Here are some tips to help get you started. 
Get Into Model Building – Tips for buying a model kit
When buying your first model kit, you want to consider your level of experience, skills, and what interests you. Regardless, here are some things to keep in mind before choosing your preferred model kit. 
Choose a model that falls within your skills range. Make sure the model kit is between skill levels 1 and 2. 
Kits within this range are quick-to-build models and have classic snap-fit. 
Pick a model kit that really interests you, whether ship, car, plane, or figures.
Research the original full-size replica and the model itself to familiarize yourself with every part detail.
Get Into Model Building – Tips for building
Once you've got your first kit, it's time to start building. 
But, before you get right into the build phase, here are some quick hacks to make the process stress-free and productive. 
Use the instruction manual to gain an overview of the model, including its spruce parts, assemble, and what pieces to use. 
Apply glue in small quantities and use slight pressure while gluing parts. 
Should some glue go off the target, avoid cleaning it. Instead, let it dry (preferably 3-24 hours) and then remove it. 
Always glue in a well-ventilated area.
Use masking tape to hold large pieces even after using glue. Alternatively, use a rubber band. Avoid using plastic pegs since the glue can make them stick to the model.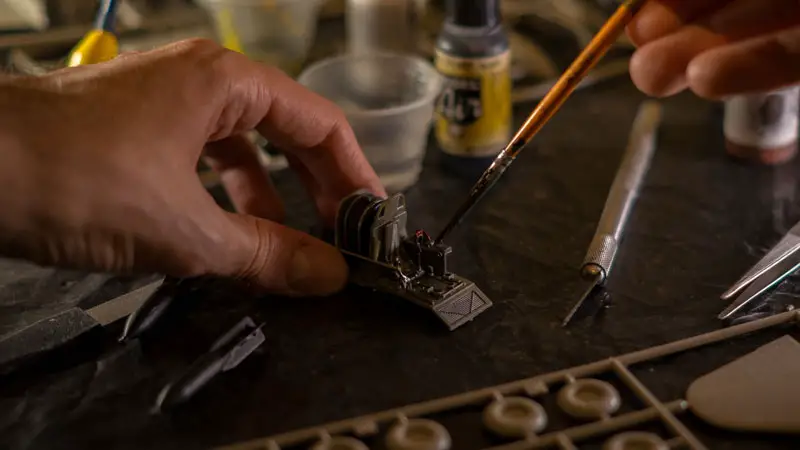 Get Into Model Building – Tips for painting
Painting your model heightens its overall appeal and makes them look like the original ones. 
But before painting, some good recommendations to consider include:
Use the painting instructions to get something equivalent to the original model.
Use more acrylic or enamel paints. They work great for beginners because they are water-soluble, fast-drying, and non-hazardous. 
But, avoid mixing these two types of paints. 
Make sure you stir paints before use. This way, it is uniform and mixes well.
Use a plastic stick, wood, or spatula to stir. 
Always keep the edge of the tin paint free and clean, so the lid closes firmly after use. 
Don't apply paints to surfaces meant for glue.
Use soft brushes when painting.
Make sure you practice your brushing technique on a waste model or surface so you know what works for you. 
Apply paints in smooth and consistent strokes. 
Build colors in light coats rather than a single heavy one to avoid covering detail.
If you need a thicker and more even surface, overlap paints for a smooth finish.
Avoid repainting already painted surfaces.
It can cause the paint to drag. 
Use light paints first before dark ones.
Dark colors before lighter ones can reduce light textures. 
Use a separate brush to apply metal colors.
If you use the same brush for other parts, you risk metal pigments on your model. 
Always allow painted parts to dry out before assembling the model. 
As You Get Into Model Building You Can Spend More Money On It
Model building can be quite an expensive hobby. But, it depends on the kit or brand you choose.
Top model kit manufacturers will often produce expensive models even beginners will find pursuing the hobby costly. 
When Your Done, Display Proudly Your Model
When you finish building your very first scale model, you can use a display case to keep them in good condition. 
Then, simply move on to your next kit. 
There Are 8 Necessary Things To build a model
You can't build your model kit without the right tools on hand. 
To assemble your model, the most essential tools you will need are:
Glue
It's not just any type of glue. There are different glues used for building a model kit. You just need to find the one that works well for your model. 
Some common building glues include:
Aliphatic glue: also known as wood or carpenter's glue, these glues soak into joints with a strong bond so kit parts won't easily fall off. Plus, it dries quickly.
However, it is resistant to sand and water and only works well for wooden kits.  
Canopy glue: This glue works well on plastic, is often easy to use and has a transparent finish that won't leave white marks on the model after it dries out.
The only drawback to this glue is it doesn't hold parts well. For this reason, you want to use them on smaller kits. 
Cyanoacrylate (CA): Also known as super glue, this glue is extremely popular for its strong and lasting hold on metal components and even plastic parts. It dries quickly, which can cause tough assembly if you waste time fixing kit components.
You want to keep these glues away from the skin because it also bonds the skin together.
Epoxy resin: One of the unique glues in model building, this glue has two parts — an adhesive and an enharder. When used, this glue can practically bind any two kinds of surfaces together.
But, it takes longer to set and dry. Plus, you need to make sure you mix it before use. 
This mixing time and how long it takes to dry makes Expoxy resin less popular among model builders. The good news is that when it dries, it offers an extremely strong bond for kit parts. 
Polyvinyl acetate (PVA): This glue is commonly used for building dioramas, which you can easily spread over a bigger surface.
Its hold isn't as strong as clear adhesives, but it is affordable, easy to use, and good for adding fine details like stones or grass.
An added advantage is that it allows quick removal after mistakes. 
Regardless, modeling glues come in two main forms: paste and liquid. As a first-time modeler, you want to use those glues in paste form. However, you need to be careful with them. 
You'll find standard and non-toxic paste glues that are light and won't have a strong smell but takes longer time to cure.
Tweezers: helps you position small parts. 
Brushes: Most model kits come fully painted, but you'll find some without the colored scheme. So, you'll need a brush to paint the model. However, one brush won't do all the work. You'll need different brush types, from wide brushes to soft and five-point brushes. 
Paint: In model building, you'll come across two types of paints acrylic- and oil-based, paints, each of which is useful in different situations. 
Acrylic-based paints are the most common among model builders since they offer the best results. This paint is gotten by mixing color pigments with acrylic polymers. Then, it is blended with water to create the finished product.
Oil-based paint: As the name suggests, this paint type combines pigment with linseed oil or other dry oil. This paint relies on air to dry and create a durable finish. The major drawback to this paint is that it binds to practically any surface, takes a longer drying time, and can be a hassle during clean-up.
Tape: you'll need a tape to mark out panel lines, hold loose parts together, or hold large glued components till they dry. A masking or transparent tape often does the job. 
Hobby Knife: you'll need a hobby knife to scribe panel lines, apply filler, cut out decals, remove parts, and any other situation where you have to scrape or cut pieces from your model. 
Cutting Mat: This is also your workstation because it helps you protect your kits from scratch marks, hard surfaces, and damages caused by sharp tools. 
Small file or sanding paper: They help smooth away the extras and imperfections on your model.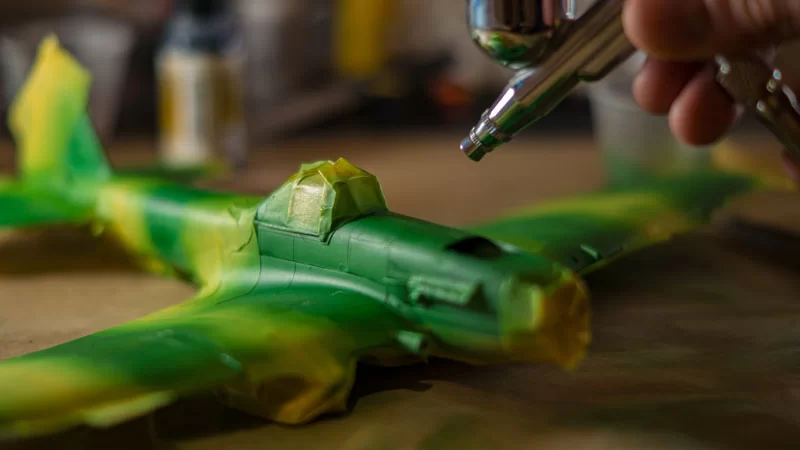 Building models Is An Amazing hobby
Whether you or your child is looking to get into model building, scale modeling is one of the most rewarding hobbies that offers physical, emotional, and mental benefits to people of any age. 
Plus, it allows you to recreate scale models of real-life sometimes, even fictional items that are so detailed they look like the real thing. 
More benefits of building models include:
It helps you build and learn new skills that improve your cognitive power. 
Model Building Is a Great Stress Reliever.
It helps you learn about history and get some important knowledge.
It helps you tap into a creative side you'd never believe you had.
Why Do people still build model kits (We Love It!)
6 best model kits for beginners
*You also MUST read Best plastic model kits (+kits you ought to try)
Revell Model T "Black Widow" Ford Model T 
This is a skill level 2 model kit and does not require extensive cutting or sanding, especially as they are snap-fit kits. Painting is also optional, but you will need to glue it. 
Airfix Curtiss Tomahawk Mk.IIB (1/72)
One of Airfix's new tooled kits, this is a level 2 model perfect for beginners. The 1/72 Curtiss Tomahawk is a simple, quick, and easy build. This model features scale panel lines, a cockpit, and simplified parts.
Revell 1:48 Spitfire MKII
Revell's 1/48 Spitfire MK11 is a miniature replica of the R.A.F Spitfire. It is a level 2 seaplane model kit with 34 parts and features a detailed cockpit, landing gear, and water-slide decals. 
Revell 1:72 Pt-109 PT Boat 
Revell's 1/72 scale PT Boat is a nice introductory model kit for first-time modelers. It features 83 molded pieces propellers, water-side decals, shafts, four crew figures, a display stand, and three rudders. You'll also find clear instructions in the box. 
Tamiya 35346 1/35 US Medium Tank M4A3E8 Sherman 
Like every Tamiya model, this kit has excellent detailed parts and simplified assembly. It features a turret, welded hull surface, single pin T66 tracks, and a realistic posed commander figure. 
Revell 1:426 USS Arizona Battleship  
Another model from Revell, this kit is a skill level 2 ship with 133 parts. It boasts complete deck fittings, including motor launches, searchlights, ladders, cranes, rangefinders, and tripod masts with observation nests. This model is easy to assemble and comes with clear instructions. 
Conclusion
Building a model kit is one of the most rewarding hobbies, one that allows you to recreate your history fan dream in a scaled-down form. But, what makes the model building unique is it offers you comfort yet challenging zone where the results make you feel proud of your achievement. Remember, as a first-time modeler, it won't always be a smooth ride. You only improve your skills with patience and practice. So, whether you want to build a battle tank or your favorite superhero, we hope this introductory guide to model building will help get you started. 
Sources
https://www.reddit.com/r/modelmakers/comments/9dhsqo/new_to_model_building_this_thread_is_here_to/