Are academy models any good?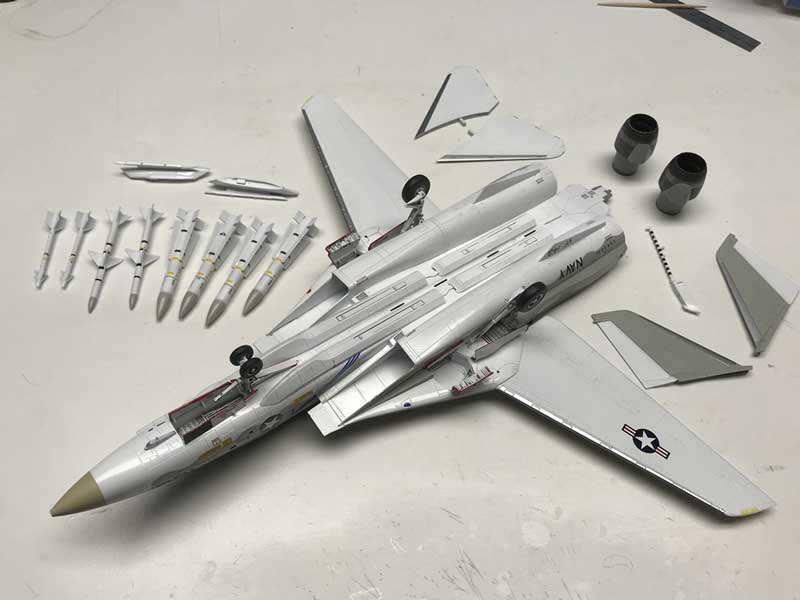 As a modeler, one of the most popular brands you'll often come across is the Academy brand.
Academy is a Korean plastic scale model kit brand established in 1969. Best known for producing good quality aircraft models, Academy has designed over 500 models and has won several Modell des Jahres awards. 
However, their popularity has often sparked one important question; are their models really good? With several viewpoints, let's see if the Academy models are good as they say. 
Academy Make Some Good Model Kits
Academy models are quite decent kits, but how good they are greatly depends on the release date and kit number. The newer models are excellent, but the older ones reboxed from other brands are less so. 
For example, the AH-1Z, Abrams TUSK, and a few F-4 Phantoms are all-new Academy models with super-detailed parts and fit. Even the PBY-5 Academy has amazing quality, unlike many new models.
Considering their price, they are relatively cheaper than many popular plastic model brands. 
The only drawback of Academy kits is the decals. They have huge amounts of excess clear decals, which makes it hard to place them correctly. 
Academy model kits pros and cons
Pros 
Decent fit
Low price range
Simple and soft details
Good quality build
Nice finely engraved panel lines
Cons
The decals are quite translucent and papery.
instruction manual could be more straightforward
Limited accuracy
Academy model kits Good Enough To be worth your time and money
Kits are becoming more complex to build today, with so many model kit brands focusing more on time-consuming and energy-draining details and engineering. 
However, Academy models still abide by the simple affair, decent parts count that makes their kits possible to complete under a week, and painting won't take up hours. 
Plus, Academy plastic model kits are cheaper than popular brands like Revell, Tamiya, and Dragon. Their build quality is superb, their parts have a decent fit, and the instruction manual is straightforward. 
How is Academy's model kit quality?
After Tamiya models, Academy is another good brand that offers good quality plastic model kits. 
They are easy to build since their models, especially airplanes, have holes and pins that make it easy to put the parts in the exact place on the aircraft. Added to this their sprue plastic quality is good. Even the little 1/24 and 1/32 models have great details that make a good buy for beginners and advanced modelers.  
Academy's parts fitment
Academy model kits have a decent fit. 
Pre-fitting and assembling won't require a lot of grinding and reshaping, just to allow the simplest of things to go together. When assembled, the kit goes together really well and you only have very few fit or alignment issues. 
Are newer model kits from Academy any good?
Advanced modelers would argue that Academy model kits have a poor build that is not worth investing in, but Academy's newer models are great. 
For example, the new Hornet 1/72 F/A-18 kits are very nice with soft and fine details, good plastic parts, and parts that are molded perfectly to fit your models' interior without worrying about sanding. The 1/72 F-35, F-4, F-22, and F-8, and the 1/72 Mig-23 and Mig-27 are also high quality and worth the spend.  
How good are old academy model kits?
While many advanced modelers believe that Academy has released some surprising amazing kits over the years, they also feel that the model kit manufacturers have released some complex and low-quality as well.
Older kits like the TBF-1 1/72 navy plane don't meet up to today's modern standard planes, and they have fewer details. However, old Academy models have decent quality and worth their price. 
Academy's instructions
Unlike popular brands like Dragon, the Academy model's instructions are detailed and easy to understand. Like every other instruction manual, they also offer visual images of the model with numbered parts that tells you where the parts go and what it's supposed to look like after assembly. 
Academy has All The spare parts You'll Need
Academy models often come with all the spare parts. However, rare cases do occur where one spruce part is missing, and you may have to get replacement parts. 
Aside from this, Academy plastic models come with just the right number of parts to prevent confusion and ensure less complicated assembling for beginners and advanced modelers. 
Does Academy have all difficulty levels?
Academy model kits are pretty straightforward. Their models have lesser details and parts, which prevents confusion, makes them simpler to build without the instruction manual, and are great for beginners. 
What are the 3 best academy model kits?
A 1/72 scale airplane dive bomber, this Academy plastic model kit is an authentic replica of the JU-87 STUKA, first flown in 1935 and actively used during World War ii in Poland, France, Greece, and parts of the Russian front but was conquered during the battle with the British allied forces.  
The JU-87G-1 version comes designed with two 37mm flack cannons in under-wing pods, fully engraved panel lines, a cockpit, fixed landing gear, and two clear canopy configurations. 
Pros
Beginner-friendly
Comprehensive instruction
It comes with 2 canopy options
Detailed body decals
Cons
Small
Lacks good cockpit details
No pilot figures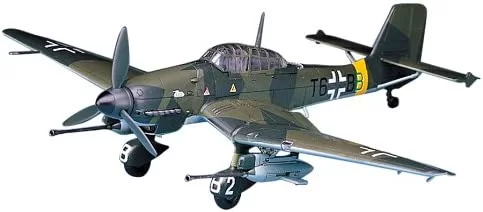 This 1/72 AH-64A Apache model is a miniature replica of the Model 77 Boeing helicopter designed to replace the AH-1 Cobra and developed by Hughes Helicopters for the United States Army's Advanced Attack Helicopter program in 1986. This Academy model kit features four blades, twin engines, a tailwheel-type landing gear arrangement, a 30-millimeter (1.2 in) M230 Chain Gun fixed between the main landing gear, and a nose-mounted sensor suite for target acquisition and night vision systems, and a tandem cockpit for a two-man crew. 
Pros
Detailed landing gear, tail rotor, and chain gun
Realistic PVC tires
Beginner-friendly
Affordable pricing
Cons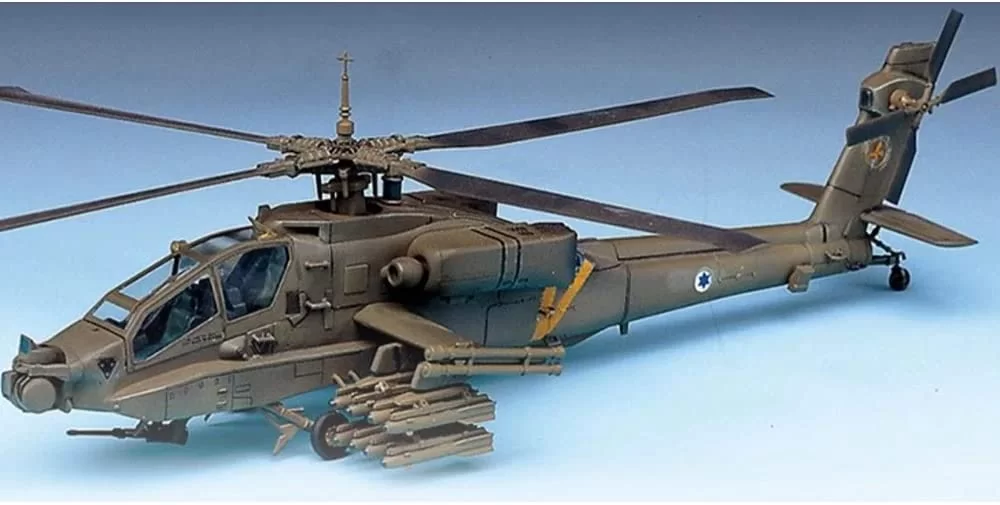 Designed in 1942, Academy's 1/72 Dragon Wagon was built to offer better off-road performance and greater capacity than the 40-ton M9 24-small-wheel trailer and the 30-ton 8-large-wheel Shelvoke and Drewry semi-trailers. It also came fitted with an armored cab and two winches with a combined pull of 60 tons, so that it could serve for hauling tank transporter semi-trailer and could also be used for battlefield light recovery work.
Pros
Good detailing
Perfect fit
Perfect for advanced modelers
quite affordable
Cons
Vague instruction manual
Difficulty fitting the radiator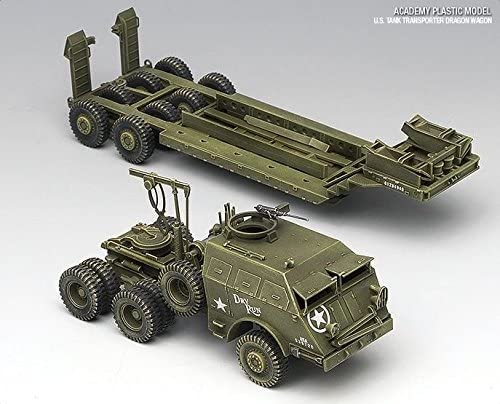 Conclusion
Compared to the major player in scale modeling, Tamiya, the Academy plastic model kits are good models worth the money. The only significant drawback plaguing most of their models is the low quality of the decals that the build process quite challenging. Other than this, Academy models have an excellent build quality and a decent fit.