How long it takes to build a model (years of experience)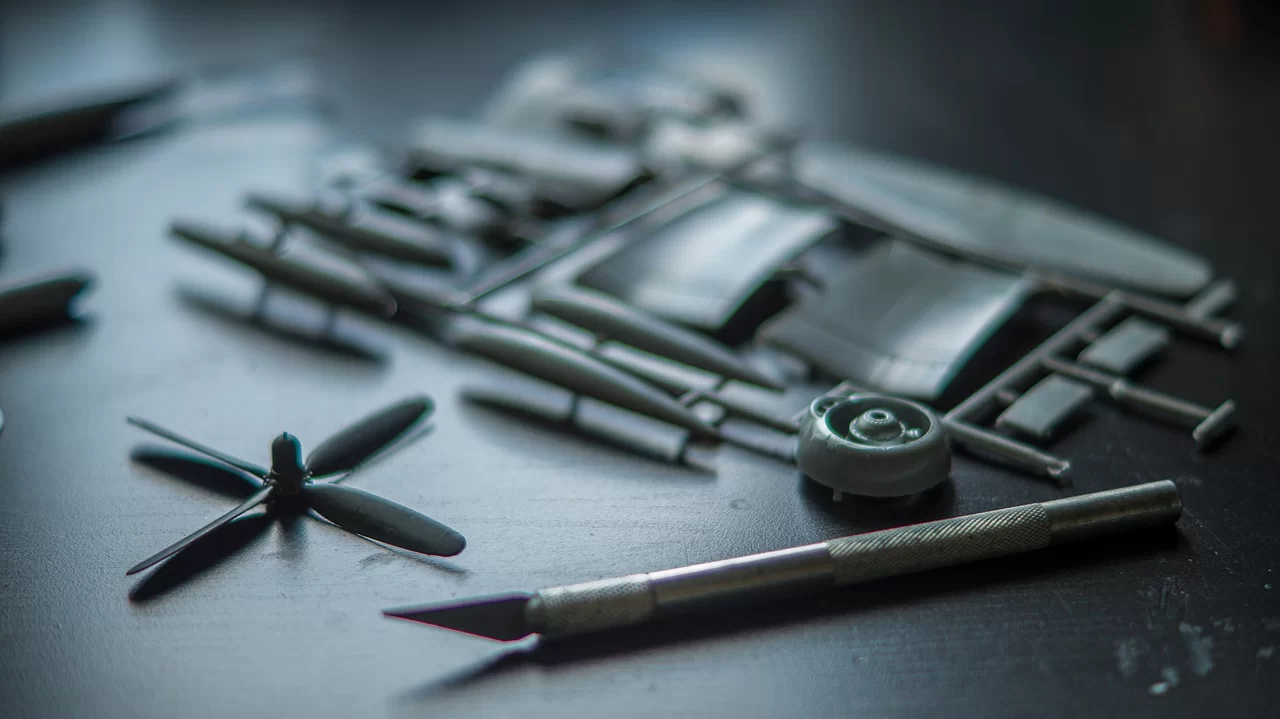 When building your scale model kit, the build time limit can be frustrating though, especially for new builders. 
You may find yourself starting a kit and working on it for weeks, but it never seems like you're getting anywhere. So, you put it away and break out a new one only to do the same thing. 
The effect of this is that at the end of the day, you may have several models you've started stashed but not one completed. Some might even stay in storage for as long as three years.
Personally, I don't recognize a "time limit" when constructing my model kits. 
But, if you're wondering how long it will take to build your model, we'll help you figure it out in this article. 
How long does it take to build a scale model?
It ranges from one day to one, two, three weeks, and even months if you are putting in extra details. Sometimes, less than 20 hours may be sufficient for a simple small snap-fit kit with only ten parts. However, the build time for your models might vary with scale and kits. 
For example, Hobbyboss 1/72 WWII planes and other 1/700 will take about a few months to complete, while a 1/48 Hasegawa F-15E aircraft or 1/35 jet may require a couple of weeks to complete. 
How long does it take to build a model airplane? 
1:32 scale airplanes like Revell's 1/32 scale F4U Corsair often take between 2 to 3 hours to complete, while a 1:48 scale airplane like the Tamiya Mitsubishi 1:48 A6M5/5A Zero won't take up much time; only about 4 hours of work from start to finish. 
On the other hand, if you have an Eduard 1/72 Spitfire VIII and Revell F-15e, you'll spend up to three months building it since the parts are surplus and detailed. 
1:144 modern jetliners are tough to build and can take up to three years(!) to complete. More complex aircraft like the 1:700 aircraft carrier may take up to five years for completion. 
How long does it take to build a model ship? 
1:96 model ships are large and come with small parts, which man's they will take a long time to build. 
For instance, Revell's 1/96 USS CONSTITUTION takes up to 16months to complete. 
1:200 are more time-consuming than the 1:144 scale airplanes because the parts are bigger, and you'll find much more details. So, you may have to spend up to 6minths building kits like the 1:200 Bismarck. 
A 1/350 battleship with PE details could easily reach beyond 50 hours. 
But, if you have a Minicraft 1/350 scale Titanic, it can take up to a year to finish the build due to the time spent on drilling out all those holes while the build time for a 1/700 scale ship usually runs about 3-4 weeks. 
How long does it take to build a model tank?
Completing a 1:16 tank like the HobbyBoss 1:16 T-34/85 and Tiger 2 1:16 scale tank may take between 3 days to one week because they have lots of parts. 
On the other hand, tanks on a 1/35 scale take around 2 weeks. You can build about 2 hours a day during the week and 3 to 4 hours a day on the weekend. 
However, you can use five to seven hours for easy kits like Tamiya 1/35 Panzer II. Still, a 1/35 tank could take anywhere between 15-30 hours, depending on the level of masking that has to be done. 
Complex tanks like the 1/48 Wespe Bandai tank and 1:48 Dragon tanks can take months to complete, but you can finish them up in weeks with a 10 to 13 hours build time. 
How long does it take to build a model car?
You've probably never heard of a 2:3 scale model, but you'll find one in the Ferrari 312 PB 1:3 scale. This car can take up to 20,000hours (833 days) for beginners and less than one month for advanced modelers. 
1:18 scale models cars like Maisto's 2014 Corvette Stingray are also easy to build since they take between a few days to 4 weeks to complete. 
You can build a 1:24 scale car like Tamiya's 1966 Volkswagen Beetle in a few days, while a 1:48 scale cars take between two weeks to 3months to complete. 
However, Airfix's  Mclaren 1:48 F1 car may take up to 6 months to complete due to its small parts. 
AMT's 1:25 1977 Ford Pinto will prove much easier with only a day's build for advanced modelers. Beginners can complete this model car between three days to one week. 
How long does it take to build a model rocket? 
1:72 scale model rockets take a lot of time to build due to their detailed parts. 
For instance, the Dragon 1/72 Saturn V rocket may take 3 to 6 months to complete. 
If you have a Saturn V 1/96 scale rocket, you simply signed up for a large-scale project since they take up to 3months to complete depending on your build schedule. 
On the other hand, 1:100 scale rockets are also a challenging build, so completion might range between a week to one month.
The 1:144 scale model rocket may be the easiest model rocket to build. For instance, assembling the Arifix's 1:144 scale Vostok takes little to no time since the parts are large. You can prepare, assemble and paint the model between midday on one day and 6 pm on the next. 
When building this model, I probably spent 1½ hours on cleanup, 2-3 hours on alignment and assembly, and another 3 hours painting the rocket. 
What do I need to build my scale model kit? 
When it comes to the assembly toolbox, you can build almost every scale model kit with basic supplies such as:
Paint brushes (#00 and #1 size)
Wet or dry sandpaper, with grits roughly 400 to 1,000. 
Tweezers help you hold small parts securely and easily.
Adhesive glues to hold the parts together
Paints (optional if you want to paint your model)
Ruler for precise measurement
Modeling cement to eliminate gaps for perfect fitment
Scissors or hobby knives with changeable blades
Masking tape (8 – 15 mm)
Stand to make painting and priming the model easy
Pro Tip: if the basic material for your model kit is wood i.e. balsa wood and fiber parts, avoid using model airplane glues. These glues are designed to bond plastic, so they don't work well on wood and fiber parts. 
When you use them, you risk having your pieces, such as the canopy and mount fall loose. So, instead of model airplane glues, use Elmer's white glue. They hold better. 
Which brands take longer to build than others?
The average build time for every brand differs simply because each kit varies with each brand. For example, two different companies could produce similar kits, but they won't always have the same engineering. Even their parts breakdown won't always be similar. 
Hence, how a company breaks down its parts in a kit will often determine the ease or difficulty of the kit and the time involved in building it. 
Plus, the production timeframe will also determine the time it takes to get it together right as molding technologies change and get better over time.
Revell's 1/48 B17G Flying Fortress may take around three years to complete, and Trumpeter's 1/32 MiG-21 build time may range between 2 to two and half years. On the other hand, you can build a Revell 1/32 scale F4U Corsair straight out of the box in two days and still get quite satisfactory results. 
Then again, Meng and Dragon kits always take longer to build because of their detailed parts, so the build time increases as detail increases.
What takes longer – building or painting?
The fact that many modelers don't often paint their models would make you think that it's probably because painting the models take up more time than the actual assembly. But, it's not always as it seems. 
As mentioned earlier, the model kit assembly may take a few hours to months to complete. However, the shortest time possible for painting models is 1 hour 30 minutes, while the longest time is 3 hours. 
The bottom line is that the build phase always takes longer than the painting. 
What can make your builds faster?
If you're thinking that your build time is way longer than it should be, it could be because you are getting too perfectionist when it comes to preparing parts with sanding, cutting, and even painting. 
On the other hand, it could also be because the kit you choose is quite complex. The good news is that you can make your builds faster if you:
Have the right tools,
Use appropriate adhesive,
Choose a scale within your skill level,
Choose a model kit range you enjoy,
Know the subject you plan to build,
Choose a work area with good lighting to see your model as you build,
Seek advice from advanced builders,
Be patient. Scale modeling is never a race of who finished first,
Learn to enjoy your time building rather than focus on details.
Conclusion
Your scale model can take forever to complete, no doubt, depending on what you are building and if it has several parts. 
It can take a dozen hours or less for a simple model to a hundred or more for a complex one.
Then again, the assembly makes building scale models a fun hobby. It's no crime to get hung up on the details trying to create that perfectionist replica of the real thing. But, remember, model building is a hobby. Hence you can take as long as you need to complete your kits.  
For me, it's not a sprint but a long, leisurely stroll where I have fun experiencing the joys of engaging in a relaxing hobby. So, keep in mind that although displaying and looking at your finished models can be satisfying, the real joy is in the process, so the hours never really matter.