Is Building A Gundam Hard? | how long will it take?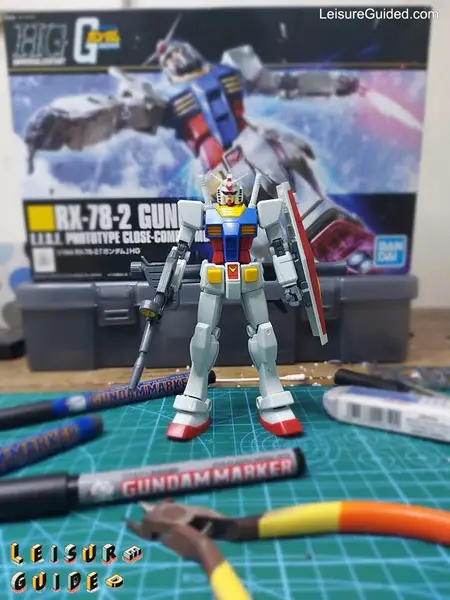 So you've decided to start building Gundams and are wondering how difficult it is to build a kit? 
Building a Gundam is a simple activity that can be made even simpler with the right tools and mindset. In this post, I explain everything you need to know about the difficulty of Gundam building for the four main Gunpla grades (HG, RG, MG, and PG), as well as the necessary equipment.
So, Are Gunpla hard to build?
Gunplas are generally not difficult to construct, but this depends on the quality of the kit and the tools you have. 
Gunplas are snap-fit, which means that rather than carving and gluing, parts are designed to be simply coupled in a preset form that makes them easy to build. 
You can couple an HG in a few hours!
This feature is a game changer in the action figure industry because it saves builders a lot of time and energy. It is, however, best to begin with a High Grade, as this is the best way to ease into the Gunpla spectrum. You may need to use a few more color-correcting stickers, but it's not too much work.
With Gundam, The Higher the grade, the harder the build
At this point, you may be wondering which of the various grades of Gunpla kits is simpler or harder to build. Gunpla is enjoyable when you're working with a model that matches your level of experience and skills.
High Grade
HG is the "bread and butter" of the Gunpla ecosystem. This grade is 1/144 scale, lacks inner frames, and has limited gimmicks and poseability, making it the best grade to begin your Gundam-building journey with. 
HG is the easiest to build and it is appropriate for any grade level, but it is best for beginners.
Although it may not be ideal for builders with large hands.
Master Grade
Master Grade comes next, a 1/100 scale grade with basic gimmicks and an inner frame. 
It has the ideal blend of sophistication and size, making it the most popular grade. MGs are much more difficult and time-consuming to build than lower grades and are best suited to builders with at least some experience.
Real Grade
Because of the amount of detailing and gimmicks it usually contains, Real Grade is best described as HG on steroids or PG lite. 
It is 1/144 scale and has a more complicated inner frame than MG, making it ideal for experienced builders.
Perfect Grade
As the name suggests, this grade is perfect in every way, including details, gimmicks, articulation, and, most importantly, difficulty. 
It is the most sophisticated and difficult of the line, with the most parts and the most complex inner frame. 
PG is a 1/60 scale model that is best suited for experienced builders and those looking for a challenge.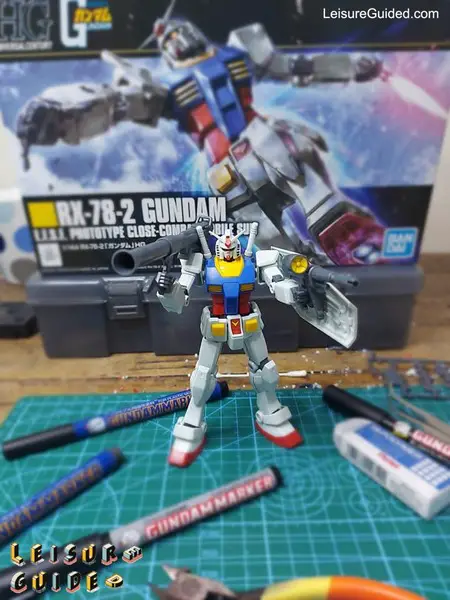 Is Gundam harder to build than other hobby models
It depends on the models you're comparing, but Gunplas are not considered more difficult to build than most hobby models, although they're still technical enough to provide you with the intriguing challenge you seek.
The difficulty of a model is determined by the type of kit, among other factors.
A model airplane, for example, will be more complex and difficult to build than a simple Lego set but will be light work in comparison to a model war tank or a PG Gunpla.
The snap-fit mode is one of the features of Gunpla kits that distinguishes them from other model kits in terms of difficulty. 
Are Gunpla instructions hard to understand
The manuals included with Gunpla kits are extremely important, especially for a beginner, as they depict pictorial representations of how the kit is supposed to look and detail the steps required to achieve it. 
However, the instructions in these manuals are in Japanese, not English.
Although you don't need to be able to read to understand these instructions, the pictures, symbols, and numbered steps are detailed enough to accommodate such issues. 
However, if you still want to, you can look for Gundam kit manual translations on websites like Hobby Search/1999 or Dalong.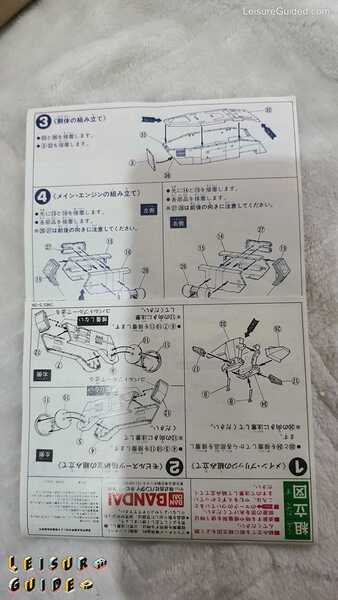 The hard part of a Gundam model is to paint it
Painting a Gundam is not a difficult task as long as you know what you're doing, have the necessary supplies, and protect yourself. 
The difficult part is the preparation required before painting.
Then, according to your manual, you must organize the parts for painting. Before you can paint, you must usually sand and prime the parts. This alone can take days or even weeks and can be a nightmare, but it is usually worthwhile in the end.
After that, depending on the type of paint, you'll need to decide whether you'll use hand painting or airbrushing. Then you'll need to gather the necessary materials, such as a paintbrush, paint sprayer, and so on.
Building a Gundam Doesn't take a long time
There is no way to predict how long it will take to build any given Gundam kit. The time it takes to fully build a Gunpla from unboxing to ready for display will vary depending on several factors.
The amount of building equipment you have, the grade and version of the kit, the number of parts in the kit, your building experience, and the time and dedication you put into it will all influence how easily you assemble a kit.
The type of "building" you want to do will also influence how long it takes you to complete a kit. It is simpler to snap-fit a kit and add only the necessary accessories than to complete a full complex build with painting and extensive customization.
The average time required to snap-build each Gundam grade is as follows:
| | |
| --- | --- |
| Grade | Average Build Time |
| High Grade | 12 to 24 hours |
| Master Grade | 1 to 4 weeks |
| Real Grade | 2 to 7 days |
| Perfect Grade | Several weeks to a few months |
That being said, if you're interested in any hobby model-building activity, you shouldn't be concerned about build time because the joy and satisfaction you get from completing a kit are more than enough compensation for the time spent.
So, look forward to the next kit's challenge and have fun with it.
With experience, building Gundam will become easier
Gundam construction is a hobby that can be mastered; no special skills are required to get started. 
Most Gunpla kits are snap-fit and can be used right out of the box, requiring little to no additional customization to look reasonable. You'll be fine if you have basic building and, to a lesser extent, painting skills.
While you can build without them, having the right building tools will make your job a lot easier, especially if you're a beginner. 
Tools Needed to make a Gundam build easier
You've received your Gundam kit and are wondering what tools you'll need to complete a full build with painting. To begin, you will require the following tools:
Nippers or Side Cutters: to cut out parts from the runner or spruce.
Hobby Knife or Xacto knife: to cut off excess plastics and reach tight comers
Tweezers: used to apply stickers and decals
Panel lining Markers: for drawing detail lines
File or Sandpaper: to smooth out stubs and prepare your kits for painting.
In addition, you'll need some other supplies to finish your structure, such as a paintbrush and paints if you want to paint, and glue (you'll rarely need it, but it's good to have on hand). You can also get a cutting mat, a spadger tool, and possibly some plastic cement, but these aren't compulsory.
Conclusion
Building a Gundam is not hard. Bandai made it easy for us with their great engineering and amazing snap-fit structure.
If you choose a grade that suits your skills and experience, you'll probably finish building a kit in a few days or weeks for the most.