5 Best brush on varnish for miniatures (+Important Tips)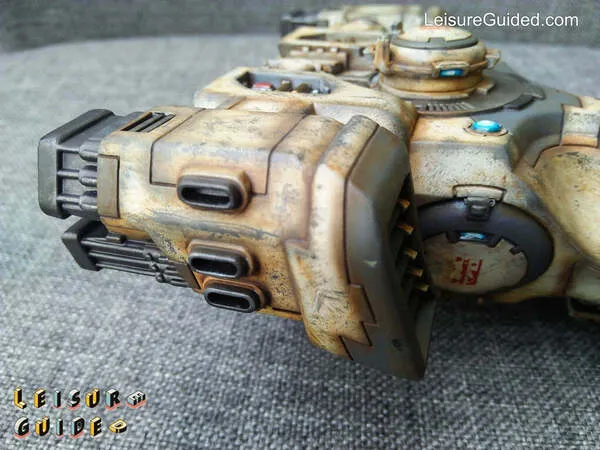 Do you want to varnish your painted miniature but don't know which varnish to use?
Gloss and satin varnishes are fine. Still, I like matte finishes best. It gives a finish that won't darken colors too much, is not too shiny, and offers good protection.
On the other hand, getting an airbrush may be expensive, and a spray can vanish won't always give the desired effect from a close distance. 
If you're thinking about getting a brush-on varnish for your miniatures, in this guide, we discuss five good ones that work well for miniatures. 
*Never varnish with Kolinsky Sable Brushes.
How to apply varnish on miniatures with a brush
Applying varnish with a brush is easy. Just use the following steps below:
What you will need to brush varnish
The Process
Pour some amount of vanish on a dry palate.
Ensure the brushes are clean with soft pointed bristles and slightly wet.
Dip the brush in varnish and apply in super-thin layers
Be sure to apply varnish horizontally to prevent it from running. For vertical surfaces, make sure the varnish on the brush is extremely thin so that it allows you to apply thin coats at a time. 
Let it dry
Tips when applying varnish with a brush
Unlike matte and satin varnish, gloss varnish does not have a dulling agent, so you don't have to worry about shaking it very much before use.
Avoid using varnish on a wet palate. This way, it does not come out too thin. For matte varnish, the more you thin the varnish, the more matte you will lose. 
Try not to brush it on with the brush. This sounds confusing, but it's understandable. Brushing it in will leave brush strokes. Instead, dab it. 
These Are The Best Varnishes To Brush On Your Miniature:
Army painter makes a good line of paints and varnish, but this one ranks first on my list because it doesn't alter the paint job on your small figures and prevents wear from handling. 
This Anti-shine varnish leaves no sheen at all, and it dries extremely fast. 
The army painter varnish Pros
Cleans nicely with water
Dries fast
Perfect for spray-on application
Reasonably priced
The army painter varnish Con
It gets a little foggy with more than one coat.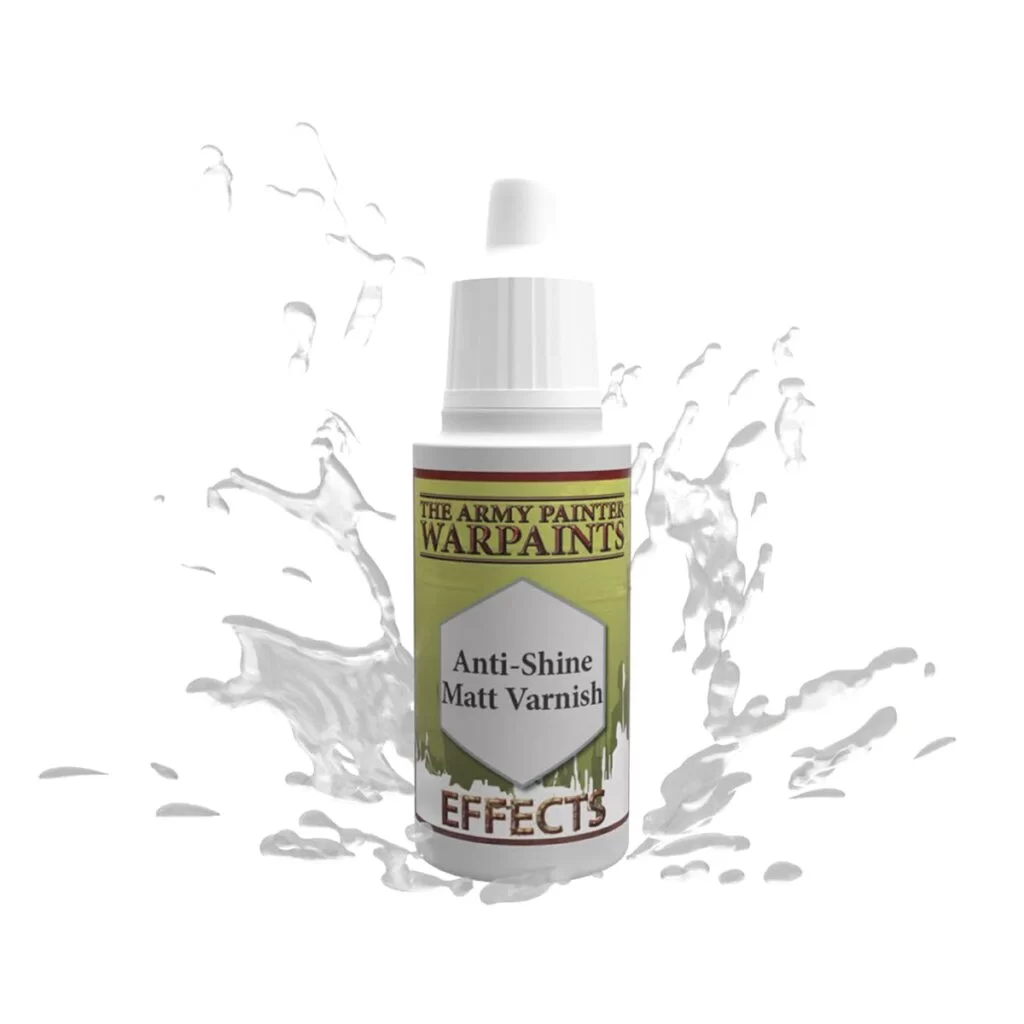 Besides the Army Painter anti-shine brush on primer, Testors also make one of the best brush-on varnishes for miniatures. 
I love Testors Dullcote brush-on lacquer because of its durability, but that's just the basics. 
One of the biggest pros of using Testors Dullcote Lacquer brush-on varnish is that it is very effective for concealing wet-slide decals, especially on the wolf head decal of the 40k Imperial Knight model. 
Applying wet transfer decals on a miniature can be difficult, particularly when hiding the sticker. Testors Dullcote brush-on lacquer will make it easy to merge the paint and decal texture. 
Testors varnish Pros
Hardens into a durable surface
Great for metal miniatures
It dries flat and is almost invincible
Cleans well
Testors varnish Con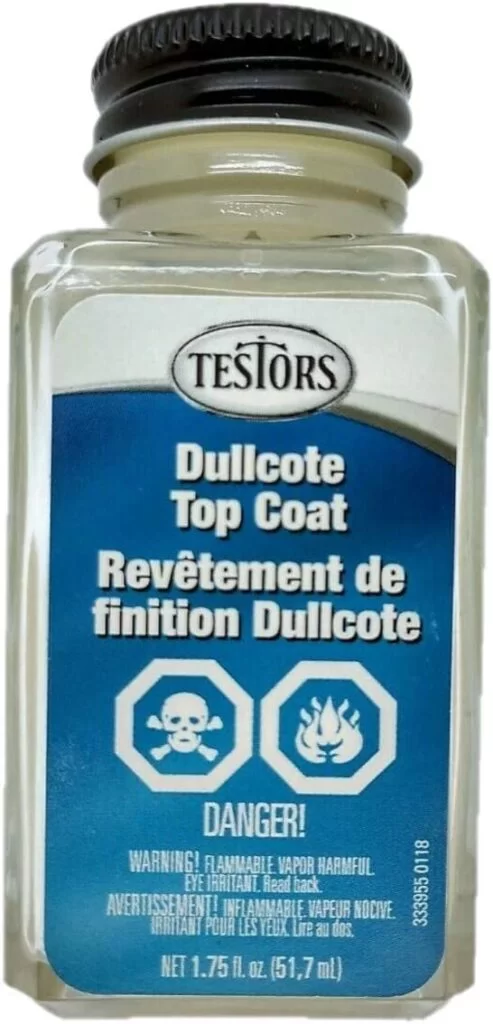 Vallejo matte varnish is also great for brush-on application. Used over a glossy finish, it dulls the shiny paint on the model, whether it is blood effects, sweat, or wet mud. Regardless, it protects the paint job. 
I also love Vallejo's matte varnish because it is invisible on the miniature's surface. Also, it is easy to brush on. The only downside with using this varnish is that it may frost. 
Vallejo matte varnish Pros
Inexpensive
Very durable
It also works well in an airbrush
Easy to brush-on 
indistinguishable on miniatures
Vallejo matte varnish Con
May frost if applied excessively

If you choose Vallejo varnish, you can also consider Vallejo Brushes.
Liquitex matte brush-on varnish is a non-aerosol-based sealant and does not leave any strong odor. 
However, the biggest benefit of using this varnish is its non-yellowing, clear coat finish. This Liquitex varnish goes on smoothly when applied to figures and dries quickly to the touch. 
However, this Liquitex matte varnish is essentially an acrylic medium since it has suspended dry particulates as an acrylic medium. Hence, they won't be any different from the paint used on the miniatures. In simple words, the varnish won't last long like the Testors brush-on Dullcote.
Liquitex varnish Pros
Affordable
Works well with an airbrush
Dries clear to a hard surface
Improves the paint's durability
Liquitex varnish Con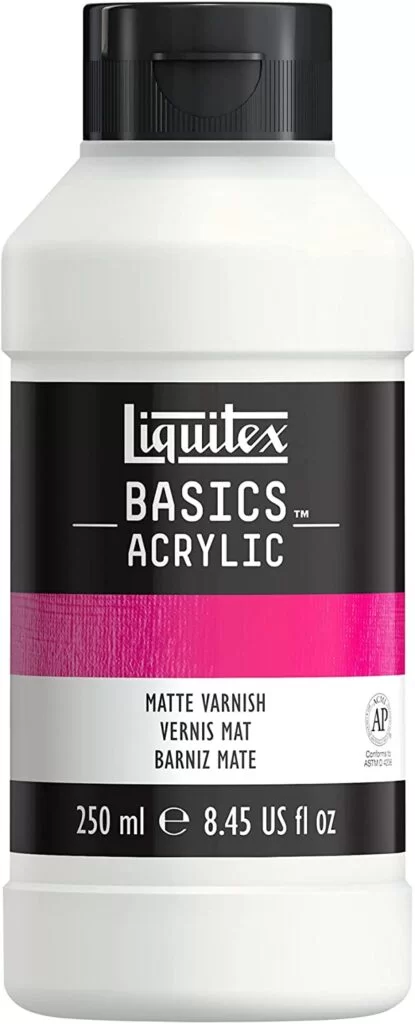 AK Interactive ultra-matte varnish is another good brush-on varnish. 
Unlike the other varnishes in this guide, the AK Interactive ultra-matte brush-on is one of my favorites because it gives you a flat finish like a satin varnish. Hence, your miniature won't have much shine like a gloss finish, making it possible to see a lot more of the details on the model. This varnish will be great on dull areas like fabrics and dirt. 
Nevertheless, this AK Interactive Ultra Matte finish may take longer to dry. 
AK Interactive varnish Pros
It gives you a flat smooth finish
Retains the details of the model
Perfect for dull areas
Brushes easily
AK Interactive varnish Con
It takes more than 12 hours to dry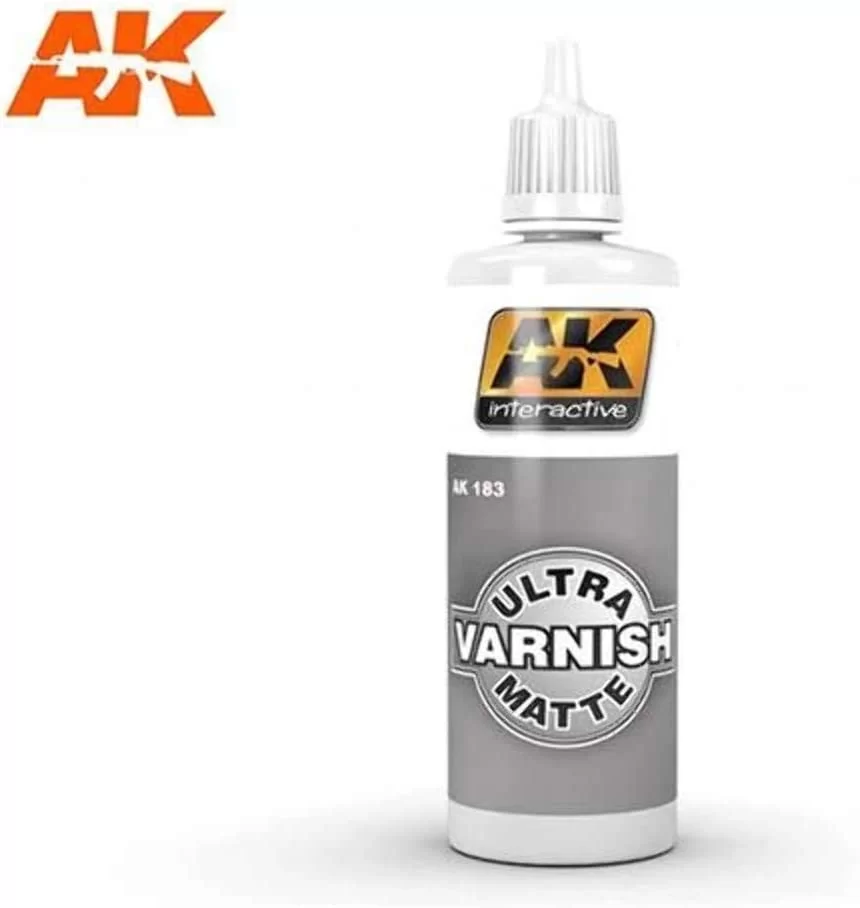 Also, consider varnishing with an airbrush or spray
Spraying or airbrushing the varnish offers a thinner and more uniform coat. The spray application hits every possible angle and lets you do several minis in one go.
Varnishing with the brush-on application is a good way to seal paint on a miniature. However, it is usually thicker and less uniform. With the brush-on application, the varnish will be thin on places you want to protect the most and thicker where it does not matter. Brushing is great if you just want to finish one mini for the next game. 
Consider using an airbrush to varnish your miniatures or even spray can varnish. Spraying varnish can give you even and uniform results, avoid brush marks and provide a thinner coat.
Conclusion 
Painting miniatures with a brush is a good way to make your model stand out. Then again, the paint won't really last long, especially when beaten up or handled as a gaming piece. These five brush-on varnishes in this guide will make it easy to seal the paint on your miniatures and make them last longer. 
Sources