the best Gunpla grade for beginners | +10 Good Options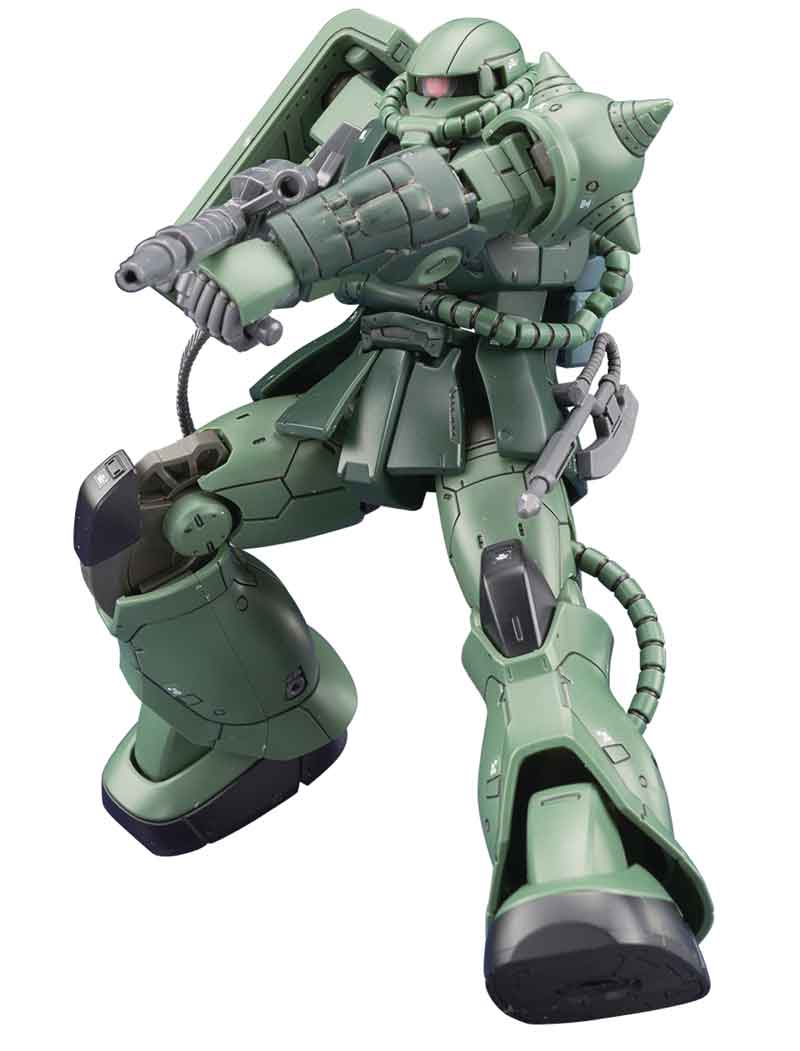 The High Grade (HG) is the best grade of Gunpla for beginners. The High Grade is part of the Gunpla kits which were produced and launched by Bandai.
It primarily has a scale of 1/144, consisting of the 1/100(legacy) and other scales used mainly for mobile armor and other vehicles of large sizes. 
It was initiated in 1990 as part of the 10th-anniversary celebration of Gunpla. It also has sub-categories which include:
High-Grade Mechanics, whose lineup was launched between 2001-2002, and is made up of large machinery that can be seen in the Mobile Suit Gundam 0083: Stardust Memory OVA which has a scale of 1/550.

High-Grade Ver.G30th, whose lineup commenced in 2009 to honor the 30th anniversary of the Mobile Suit Gundam anime, which happens to be the original.

High-Grade Gundam Thunderbolt, which was launched in 2013.

High-Grade Gundam , which was launched in 2015.

High Grade G40.
High Grade (HG) Gundam is the best Grade of Gunpla for beginners
The High-Grade Gunpla are the best for beginners as they are cheap and effortless to build.  
They also have few parts compared to the other grades. A beginner can build it completely in about 3 hours.
They are perfect for practicing as they equip an individual with the necessary skills for grades which are more challenging. 
Since the kit doesn't have the excellent color quality needed for modeling, basic skills such as painting can be obtained from building a High-Grade Gunpla. These skills can be exhibited in more complex models.
The High-Grade Gunpla are suitable for kitbashing as they have a different option of Gundam, which means they can fit into one another. 
It is also the best Grade for Gunpla as they are less expensive and the best option for price-sensitive modelers. 
Entry Grade (EG) is also a great beginner's Grade.
The Entry Grade (EG) has a scale of 1/144, which is in line with the Gunpla kits and Mobile suits obtained from the series of the Gundam meta.
It was first announced in China in 2011 and it is similar to the first Grade or the 1/144 series in No grade Gunpla kits, which include no polyps and are only designed in three colors.
There is no need for a pair of nippers as each kit has a part separator. Joining is bound to ankles, shoulders, neck, and hips; limbs are designed in 1-3 pieces for each and are sunken on one side. 
The early models are also cheap as they were sold for under $5.00 at stores.
The new line of Entry Grade has proportions, separation, and articulation equivalent to a couple of High-Grade kits. Nippers are not needed; in replacement of a parts separator, plate runners' gates have been remodeled so that the parts can be removed by hand. 
First Grade (FG) Gunpla is another excellent option
The original was part of the 20th anniversary of the Gundam Big Bang project in 1999 as a refurbishment of the original 1/144 kits from 1980.
The kits are designed in only one color and do not have any polycaps but have the snap-fit assembly that the current kits have. The three Gunpla in this category use designs similar to their Perfect Grade kits.
They are bounded in articulation, while some parts require glue to be articulated and painted to give them a good look.
A 1/144 HG (high grade) Gunpla can be suitable for any beginner
A high-grade kit is usually 1/144 in scale, equivalent to about 4 to 6 inches tall and it is a minor scale available.
The face can be as small as a thumbnail, but because it's a little scale available doesn't mean it has fewer details. This is the best and most popular grade for a beginner.
Some Gunpla series in the other grades do not have kits. They all have High-Grade kits as the modeling is always very straightforward, with few stickers and decals. 
Is a 1/144 Gunpla grade the easiest to build?
The scale of 1/144 is usually the easiest to build amongst all the Gunpla grades, but this scale can only be found in the High and Real Grades.
The 1/144 scale is more manageable in the High Grade because it is not complex, and there is no need for decorative works like gluing and painting as they already come colored and snap together from the company; 
likewise, they are the best for beginners. However, they are not less detailed.
The Real grade kit also has a scale of 1/144 and is a step up from the High-Grade kit with more complex parts; therefore, it's best to start from the High-Grade kit. Thus, the 1/144 Gunpla grade is the easiest to build.  
Do you need to paint a 1/144 Gunpla grade?
The scale of the 1/144 Gunpla grade can be found both in the High-Grade kit and in the Real Grade kit, and they come pre-colored.
All the current or modern Gunpla kits do not need to be painted. 
They have different shades of accuracy when it comes to colors, which are often put right by stickers. 
But even with that, the color accuracy of some kits won't be 100%, the color apps won't be complete, and there will be missing color apps.
Currently, the Real Grade kits are entirely color accurate, but the lower grade kits need a little touch-up and look great with the stickers provided. 
Is this Grade of Gunpla expensive?
This Grade of Gunpla is one of the cheapest grades of Gunpla sold in toy stores. 
Can a beginner start with Master Grade Gundam?
The Grade of a Gunpla kit indicates its complexity and not its difficulty. 
It should be expected that the master grade would have more parts that would take a longer time to build but not tricky parts to build.
The best Gunpla kit for any beginner in Gunpla is the High Grade or Master Grade because they are less difficult to make and have fewer stickers and decals. 
It does not need to be painted. Therefore, someone new to it doesn't need to worry about aesthetics.
Starting with the High Grade or with the Master's Grade would be pretty easy for a beginner to build. 
The size of the Master Grade is typically 1/100, which is about 7.5inches, while the size of the High Grade is 1/144.
The models of the MG have more details and are larger than the HG and RG kit models. 
The MG kits make use of a smaller number of sticker sheets and have a better quality than the HG and RG. The MG kit is best for beginners who want to start with a challenge. 
Ten best Gunpla kits for beginners
The ten best Gunpla kit for beginners are listed as follows: 
1. HGUC RX-78-2 Gundam Revive 
This is the supporter suit from MOBILE SUIT Gundam IN 1979. 
This was the first mecha that was ever changed into a Gunpla in 1980, and it has remained the mobile suit that has made many Gunpla kits just like it. 
The recent version looks better when there is less cleaning work before articulation because it has the thinnest connections on its runners.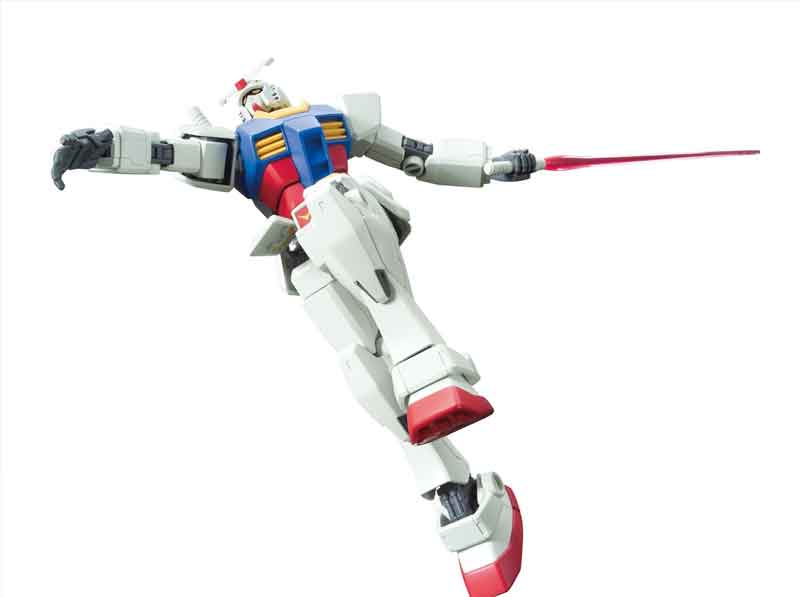 2. Hello Kitty x Haro 
The unlikely partnership between the Gundam multiverse's ultimate weapon and Saniro's charming beribboned mascot resulted in this in early 2020. 
The kit has different configurations. Therefore, there is more learning to build Gunpla for you.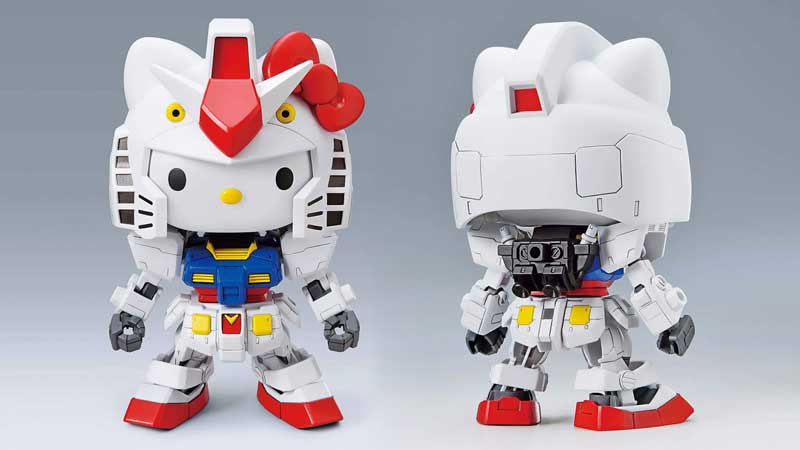 3. SD Cross Silhouette Gundam Barbatos Lupus Rex 
The kit has a feature of two internal skeletons, which gives you the choice of modeling your Lupus Rex with proportions that have been classic Super-Deformed. 
You can also build internal frames and articulate your armor to one other to see which one you want. 
4. Bandai Hobby Wing Gundam Zero Version EW 1/100 – Master Grade
This is one of the top recommendations for beginners as it has a very low difficulty for construction. 
It snaps together, requires no glue, and is pre-colored, so there is no need to paint them unless you feel like it. 
It has 16 runners, and it also comes with a marking sticker, one foil sticker, and a dry transfer sheet. 
It has a scale of 1/100, meaning it's pretty big and about 7 inches tall. The limbs are movable so that you can put them in any direction.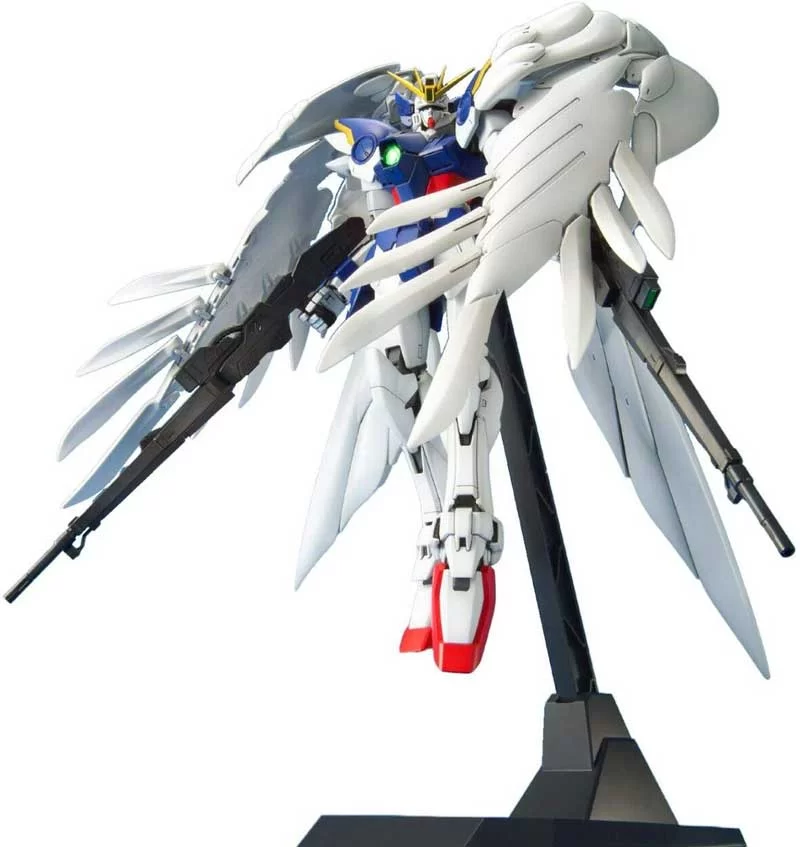 5. Bandai Gundam Barbatos Lupus HG IBO 1/144 Model Kit 
This Gunpla is best for beginners who aren't sure they want to dive fully into Gunpla. It has a scale of 1/144, which is less than the Bandai Hobby Wing Gundam Zero Version EW 1/100, and it is about 5 inches tall. 
The duration to build it is about 1hr which is helpful for beginners who don't want to start a big project. It uses several stickers for detailing, so there is no reason to paint. 
6. Bandai Hobby HGUC RX-78-2 Gundam Revive Model Kit 1/144  
This is a very good start for someone who is new to Gundam. It's a very easy piece that brings satisfaction. 
The color of the eyes is clear yellow which is a really nice touch in replacement of a typical sticker for the eye. It is also a pocket-friendly choice.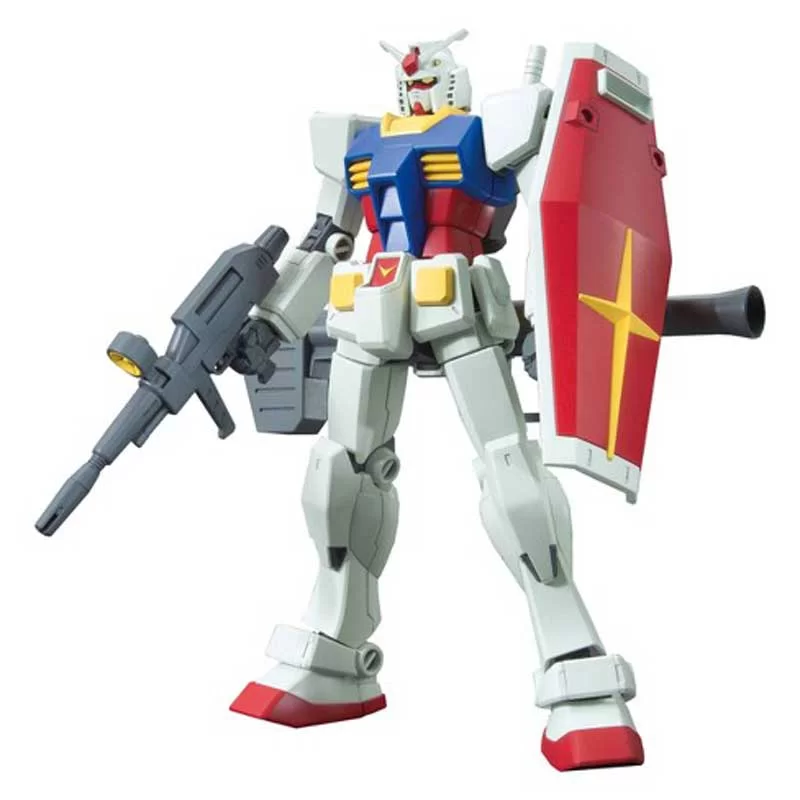 7. High Grade Gundam Barbatos 
It is made up of well detailed designs which are simple and would leave one fulfilled. 
The frames inside stand out well. The posing of the kit is always epic as it can be showcased with or without a stand.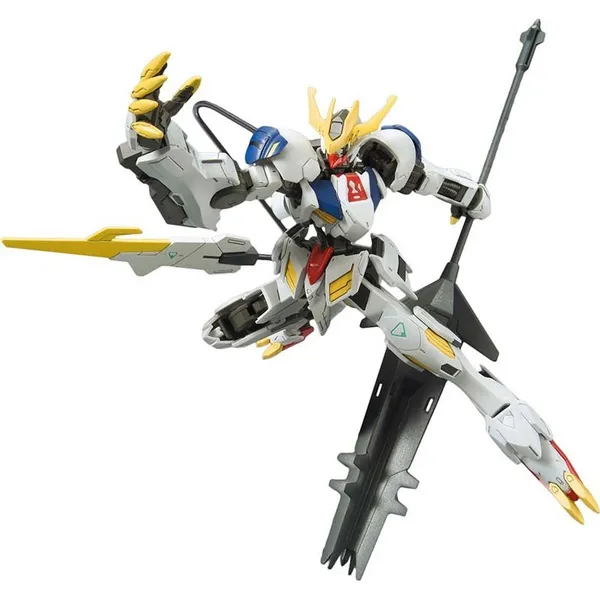 8. Any Zaku from the HG Gundam The Origin 
Every Zaku in this category is fantastic. They fit together very well and the posing of the kit is also nice. 
It also has a battle axe which comes with an effective piece. It is ultimately a nice kit to showcase.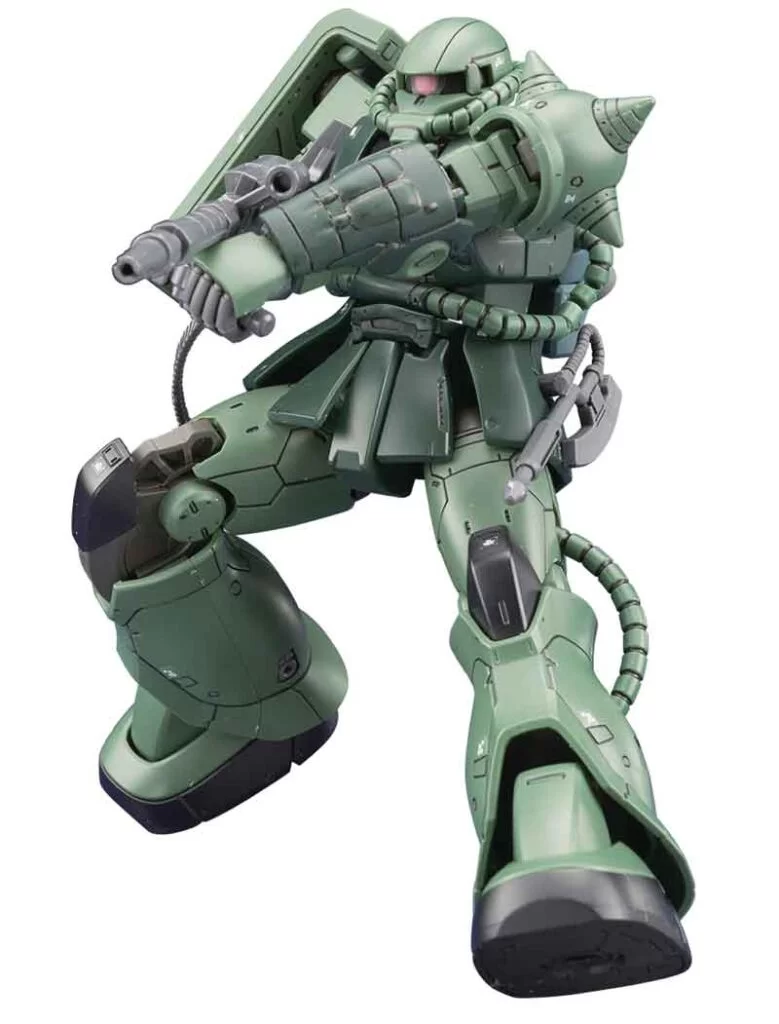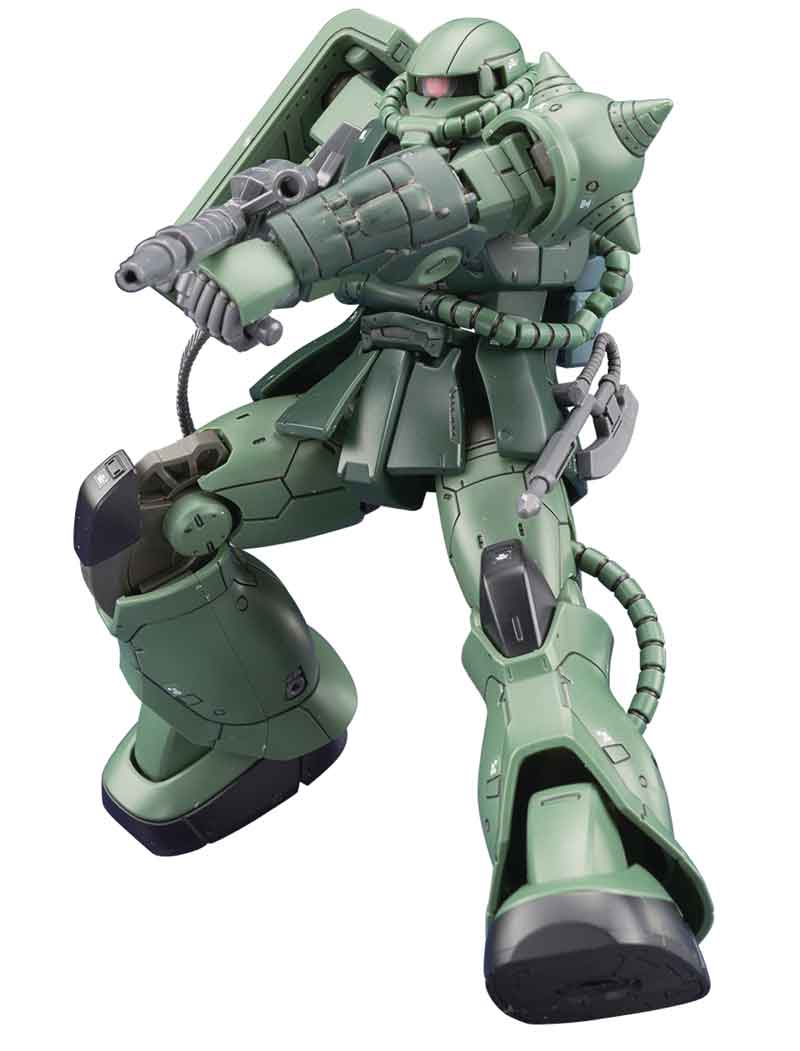 9. MG RX-78-2 Gundam Origin 
This Master Grade kit comes with a yellow LED unit which is in it to light up the eyes in an amazing touch. 
The joints move freely and can be remodeled to create a couple of poses.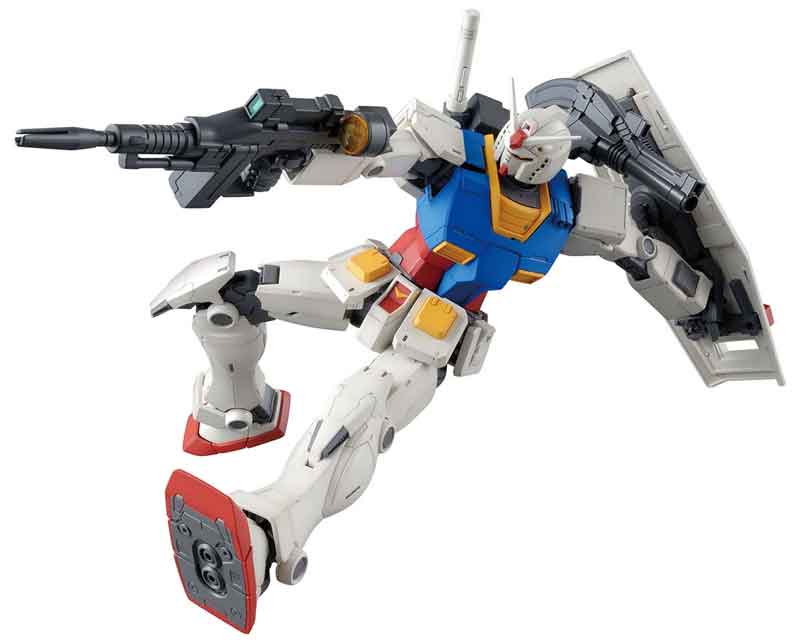 10. HG Graze and Variants 
This High-Grade kit has its joints secure and it's another simple and satisfying build on this list. It's also super friendly to the pocket.