Is Gunpla expensive? | Will you spend your life savings?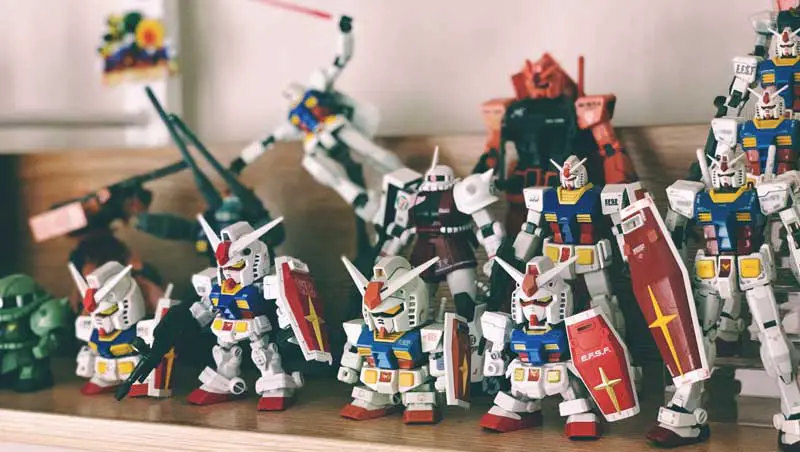 The word expensive is quite relative especially as it pertains to Gunpla models, with some models costing only about 10 or 15 dollars while others cost hundreds of dollars. 
However, when compared to other similar hobbies and mecha shows, Gunpla modeling is a much cheaper choice. 
How much will it cost to get into Gunpla 
As a beginner in Gunpla modeling, you won't have to spend much. 
You can start with a High Grade kit which usually costs between 10 to 30 dollars, and you could get a few tools as well. 
The price of this hobby begins to really climb as you collect more kits and try out the more sophisticated models. Choosing to modify or accessorize your kit will also cost a little more. Considering all this though, Gunpla modeling is still one of the cheapest hobbies to indulge in. 
What is the average price for the different grades? 
The worth of a Gundam model is usually dependent on several factors including the type, its level of scarcity, as well as its grade (which is actually the most significant factor). 
This is how Gundam's price differs based on its grade. 
Are the extra tools for building a gunpla expensive 
The tools needed to build and assemble your Gunpla are also not expensive, and once you get quality tools they will last for years.
The first on this list of tools are nippers. Gunpla modelers use these to remove each piece of the kit safely from the runner. There are several different kinds of nippers that you can buy but we recommend the Bandai Spirit Entry nippers which you can get for as low as $10. 
You will also need a pair of tweezers, which you could get for about $5. They are mainly used for applying decals or stickers to the Gundam model. You can precisely and easily apply stickers to your model without worrying about them sticking to your fingers with these tweezers. 
Another tool you should get is a hobby knife. You can use this tool to shave parts or remove nibs without stressing the plastic. You should get a good hobby knife for about $5. 
Some other tools you can get to help your modeling include sandpaper, markers, and topcoat. 
If you would like to get several of these tools together in a set, then we recommend you get the Mr basic tool set which comes with nippers, tweezers, as well as a hobby file. 
Do people buy a new kit every week? 
Buying new kits every week is not very common among Gunpla modelers, although it is not impossible. 
Building Gunpla is a very addictive hobby so I wouldn't be too surprised if some very enthusiastic builders got a brand-new kit every single week. 
Bandai does release several models every year so there is always something new to build. 
How much do people spend on Gunpla a year? 
In the nine months between April and December 2021, Gunpla models worth about $294.5 million were sold. This was reported in Bandai Namco Holdings' Q3 results where they stated that domestic sales of Gunpla had increased by almost 10% from the previous year. 
It is safe to say that most people spend a few hundred dollars a year while the hardcore gunpla enthusiasts can spend a few thousand.
The most expensive Gunpla 
The most expensive Gunpla kit* ever made is a pure-platinum model of the Mobile Suit Gundam. 
It took about two years from the time of design to its production, and it is valued at about $250,000. However, this is just a reference price as that model has never been sold. 
For the most expensive Gunpla model ever sold, the prize goes to the MG Strike Freedom's Gunpla which was sold at the Yahoo auction in Japan for over $11,000.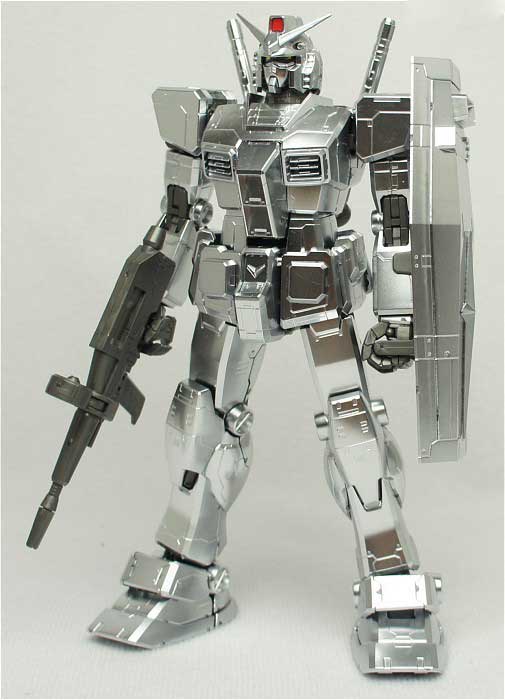 Gunpla Is a good value for money 
Considering the time you are going to spend on building, painting, posing and displaying your gunpla, it is a really good value for money.
For example, if you spend 10 hours on assembling a Gundam model that has cost you around $40, it is a hobby that cost you $4 an hour which is not a high price for what you'll get out of it.
If you spend up to 100 hours customizing your kit and producing a unique piece that you can sell for up to five or ten times the original price, then it should seem like good value for your money.
Most Gundam enthusiasts don't buy these kits to resell them though. 
These kits are most commonly used as display pieces and as a hobby activity to enjoy. If you do enjoy building things like Gunpla models, then this will be great value for your money. 
Even after spending close to a fortune on this little hobby, I can still confidently say that getting into Gunpla modeling is one of the best decisions I ever made. 
It is definitely not a waste of money as it provides a lot of benefits. And if you are not getting the best returns out of your hobby, then you should keep in mind that you can always sell your completed kit through eBay. 
What is the best value-for-money Gunpla kit? 
This is another pretty relative question but I'd say that the best value-for-money kit is the MG Gundam MK.II version 2.0. It costs just about $60 and it is very durable. 
The color separation is great, as well as its poseability and balance. It is a top choice if you're looking for your first Master Grade kit. 
Is Gunpla expensive in Japan, the US, the UK, AUS, or Canada? 
The price of Gunpla across several countries is quite unstable as it depends on several different factors including the scarcity of the model, the popularity of Gunpla modeling in the country, shipping costs, as well as economic regulations in the country. 
This is why it is difficult to put a definite average price for Gunpla models across different countries. 
However, it is said to be generally cheaper to purchase Gunpla models in stores located in Hong Kong. This is due to the ferocious competition between many different model stores in the city.
The prices are significantly more expensive in the United States, Canada, the United Kingdom, as well as Australia because of much less competition as well as the shipping costs involved. 
Japan is also a great place to find good deals on your favorite Gunpla models. 
Is Gunpla expensive compared to drones, RC cars, model kits, action figures, and Warhammer miniatures 
Even though I invest a lot into this hobby of Gunpla modeling, I spend way less than my friends that are into drones or RC cars. 
It is a relatively inexpensive hobby, especially when compared with others that provide similar benefits. 
| | |
| --- | --- |
| Hobby | Average Price |
| Gunpla Models | $30-$100 |
| Drones/Camera Drones | $20-$250/$300+ |
| RC Cars | $20-$200 |
| Model Kits | $30+ |
| Action Figures | $10-$100 |
| Warhammer Miniatures | $500-$600 |
Gunpla Is worth the money 
Hobbies, especially satisfying ones like Gunpla modeling, can be quite expensive. 
But they can also be priceless to the hobbyist especially if they have great intrinsic value. Unless Gunpla modeling and collecting is an activity that has personal value to you, then you might not see it as worth the money. 
But people like me that love to build and collect Gunpla models know that it is well worth all the money we spend on it. 
Gunpla is something I consider art and I love to put a lot of time and attention into it. 
Where will be the cheapest place to buy Gunpla? 
There are many different places you can get your hands on a high-quality Gunpla model kit. 
The best choice would be a model store in Hong Kong or Japan, but most people can't take long flights over there. 
If you would be ordering online, then the best place to get your models from would be Banzai Hobby. 
This website has very low prices of Gunpla models and it is quite easy to find your preferred model. They also sell some of the tools that you need for building Gunpla at relatively affordable prices.