List of 6 Best RC basher under $300 (don't spend $1,000+)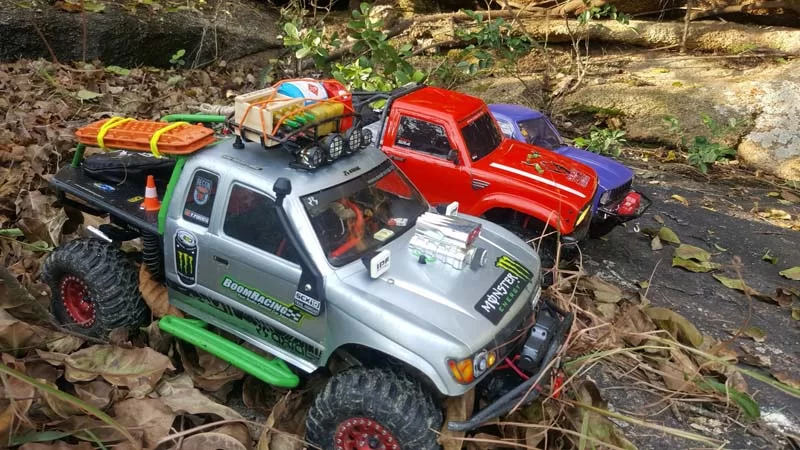 RC bashers are a great hobby. But, today, there are so many industry manufacturers claiming that their RC bashers are the best. 
While money is no huge deal when it comes to buying an RC car that would suit your taste, getting the cheapest ones won't always prove beneficial and sometimes, even the most expensive ones are not that reliable. 
Best RC Basher For Less Than $300
If you're looking for a mid-range RC basher, today we'll look at some cheap yet reliable RC bashers under $300 that would make bashing fun for seasoned enthusiasts and newcomers alike.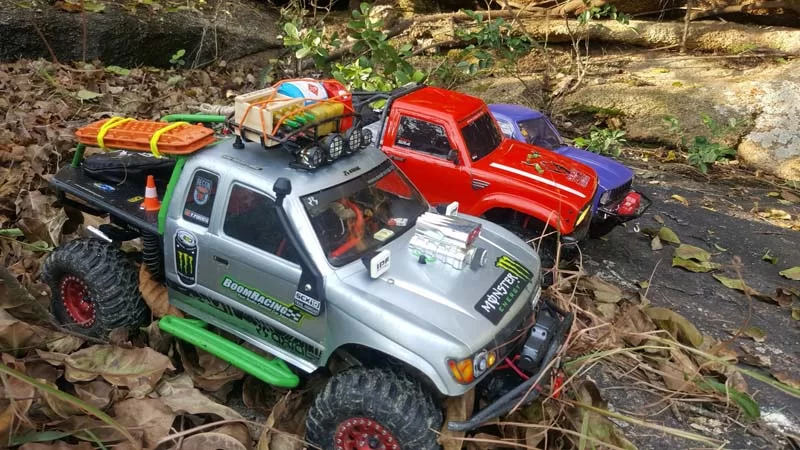 What are the parameters by which we choose the best bashers?
It's not just about picking any RC basher to meet your needs. It's about finding the menacing bashing beast to offer you a fun experience, and that's why we made sure to select according to the level of maintenance, durability and available ground clearance. 
Using your RC car for bashing means a no-rules barrier. Since you won't be rule-governed when racing, your RC car will most likely take some crashes and hits. Hence, we picked low-maintenance, durable and sturdy RC cars that won't just fall apart easily.
Likewise, most lightweight vehicles will break easily even though they are fast on the track. You need a heavier vehicle for an RC basher because the added weight makes the car less prone to damage. 
When choosing an RC basher, another factor to keep in mind is how good the ground clearance is. Since you'll be running on off-road and on-road terrains, you'll need a basher that can offer good ground clearance without compromising the performance of the RC car. 
6 best RC basher under $300
Every big RC car, from truggies to rock crawlers, short course trucks, stadium trucks, monster trucks and buggies, are great RC bashers. So, if you've got a certain preference in your RC basher, our list of RC bashers under $300 will contain nearly every vehicle category for you to make the right choice. Our 6 best RC bashers under $300 include:
Arrma Senton 4X4 BLX 1/10 Short Course RC 
The main benefit of this Arrma model is that they are fairly durable in stock form. Plus, the Arrma Senton comes with a brushed motor, making it a perfect entry-level basher RTR vehicle.
Apart from this, if you are looking for a basher with high-performance levels both off-road and on-road, this model won't disappoint. And while the mega 12T motor won't offer you much fun experience, you enjoy fastness at its peaks when you add a LiPo battery to the car's electronics. In fact, the Arrma Senton can be pretty faster than some mid-range buggies.  
Add the fact that even with their almost lightweight build, the Senton doesn't sacrifice durability and can take so many beatings. 
Traxxas Stampede 2WD Basher
When it comes to jumping in the air, the truck is amazingly easy to control. Even with an occasional hard crash, this Traxxas model offers you amazing power capacity that makes you a big air master in no time. You can even pull back flips, double back flips, and front flips with precise landings on huge hills. 
Talk about durability and you will find that even if you beat up this truck on local bashing and some insane air jumps or even on wet conditions, this truck components won't damage easily. 
Overall, the truck is built for power, especially when you use a 3s LiPo battery, is fun to drive and with the advanced steering it comes with, you can easily point the wheels to any direction and manoeuvre your way there. 
HPI Bullet Flux
The HPI Bullet Flux is a beast on any terrain. Thanks to the immense power of its brushless motor and 4WD drivetrain, it's easy to reach high speeds. The fun part, they have a robust design that makes them durable and capable of taking rough actions and hard landings. 
The drivetrain is another killer feature. Whether you're bashing through mud, water, dirt, grass, snow or gravel, the 4WD shaft drivetrain this model comes with will help you achieve your dream bashing adventures. 
It also comes with a rugged all-terrain tire that provides amazing grip and traction on loose or full grass, mud, dirt, and even worn-out surfaces. This means you won't have to worry about your RC basher losing balance when making wheelies, jumps, spins or sprints. 
2WD Traxxas Slash Short Course RTR
If you own a Traxxas RC car, you know how dependable and sturdy their models are. Well, this 2WD Slash Truggy model does not fall short of Traxxas's signature reputation. In fact, they are made to last. 
One of the major pros of this Traxxas Slash is that even with its durable build, you can get them for as low as $200. Aside from being durable, the Slash can go anywhere and comes with a pinion and spur gear that is easily swapped out to give amazing speed. 
In short, the Slash is everything you want in an RC basher since they are affordable, fun, durable and mean. 
Losi Baja Rey
One of the best advantages of the Losi Raja Rey crawler is that they can take a heck of a beating.
From the powerful brushless system to the AVC stability control and the solid rear axle, the Losi Baja Rey is a bashing beast capable of reaching speeds up to 35+mph. This large-scale vehicle even comes fully assembled with high-quality electronics from the factory, making them last longer. 
However, the most amazing feature of this RC basher is the independent front suspension with a 4 link and solid rear axle, which helps all basher nose dive easily. The Basher has a locked rear differential system, and aggressive tires that make the Losi models easily tackle grass several inches tall. 
Arrma 1/10 Granite Mega 4WD 550 Brushed Monster Truck
The last gnashing beast under $300 on our list today is the Arrma Mega 4WD Monster Truck. This 1/10 scale RC truck comes with superior-grade components that can withstand any off-road condition. Plus, its double-wishbone front and rear suspension and wide wheels give bashers powerful grip no matter the environment they plan to drive their RC basher truck on. 
When it comes to how durable they are, you'll have to consider their premium quality chassis built with high-grade ABS plastic to ensure that they can withstand any pressure in any condition. 
Looking for better options? we covered The Best RC Bashers For $500
Looking for a cheaper option? we also reviewed The Best Bashers Under $200
And you sure don't want to miss The Best RC Bashers in the Market Today (2022)
What is RC bashing?
RC bashing is also called backyard bashing. It commonly involves driving an RC car for the fun of it. 
In contrast to RC racing, RC bashing does not involve competitive racing, nor are there rules guiding how you bash your RC car. In fact, you can make high hobs and terrifying maneuvers without worrying about your RC car breaking or how you land. Also, unlike RC racing, bashing can occur in any environment, from an indoor space to an outdoor terrain. 
What makes a good RC basher?
Technically, almost any RC vehicle can be used for bashing. However, the sturdier the vehicle, the better chances of bashing. 
A good RC basher will make it easy for you to fearlessly run on rough terrains and complete menacing sprints, spins, jumps and wheelies. A good RC basher will also have powerful endurance, especially with all the car's hits. 
What is the fastest RC car under $300?
The fastest RC car under $300 is the Traxxas Stampede Monster Truck. 
The Traxxas Stampede is a high-performance monster truck well-known for its ruggedness, toughness and exceptional performance. 
Never mind the fact that the Stampede has a classy and bold design; this RC model has its features engineered for extreme power. In fact, the Stampede can reach top speeds up to $50+mph. It also has a high-drive clearance making it possible to rip through tall grasses and curbs. 
What can you expect from a $300 basher?
Investing as much as $300 is no small money. If you're taking this risk for your love of the hobby, it's necessary that the RC basher is performance-oriented, tough, reliable and is low maintenance. However, you won't expect to get the same performance, whether speed, toughness or reliability and performance-wise like that of a $500 RC basher. 
A $500 RC basher will offer over 60+mph capability when it comes to the speed. But a $300 RC basher will only offer between 40+mph and 50+mph. 
As tough as most RC bashers are, a $300 basher won't be as durable and hard-wearing as one between the $500 and $1000 price range. However, they will be strong-enough to take a huge impact. 
All good RC bashers are reliable. But as mentioned earlier, one that comes at a higher price will likely serve better than a low-priced one (although not in all cases). 
He good news about buying a $300 RC basher is that when they become faulty, they won't take a huge chunk out of your finances. $300 RC bashers are low-maintenance, hence a better option if you have limited budget. 
Conclusion
RC bashing is a fun hobby for both hardcore enthusiasts and newcomers. If you are considering buying an RC basher that will last you a long time, leaving a hole in your pocket, our 6 best RC bashers will meet the cut simply because they are reliable, low maintenance, affordable, offers maximum speed and are easy to operate. The HPI Bullet Flux will be the best Basher for you for a relatively new hobbyist, while the Arrma Senton will work exceptionally for the hardcore RC enthusiast.