6 Best RC basher under $500 (we Lined them up)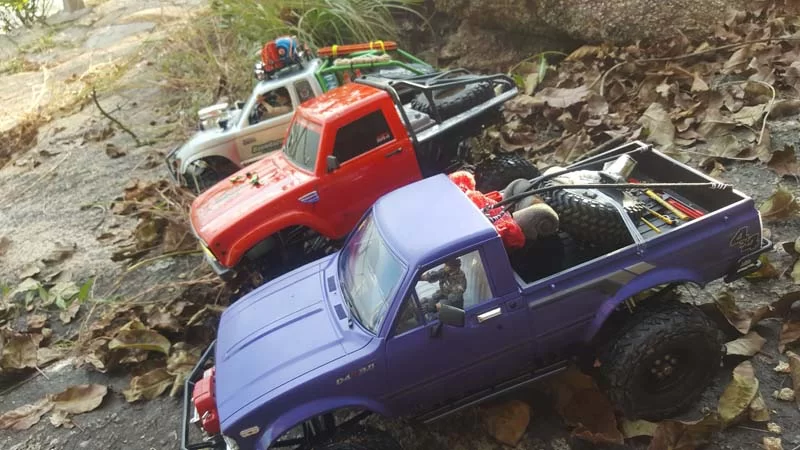 When it comes to the RC hobby, you'll always find various cars for driving, the RC racers and bashers. 
While RC racers offer full-time thrilling experience on the track, the bashers will be a good addition to your in-home hobby. 
Best Bashing RC Cars For Less Than $500
If you love bashing and are looking for the best RC basher that falls under the $500 budget, then we made this list of best RC bashers just for you!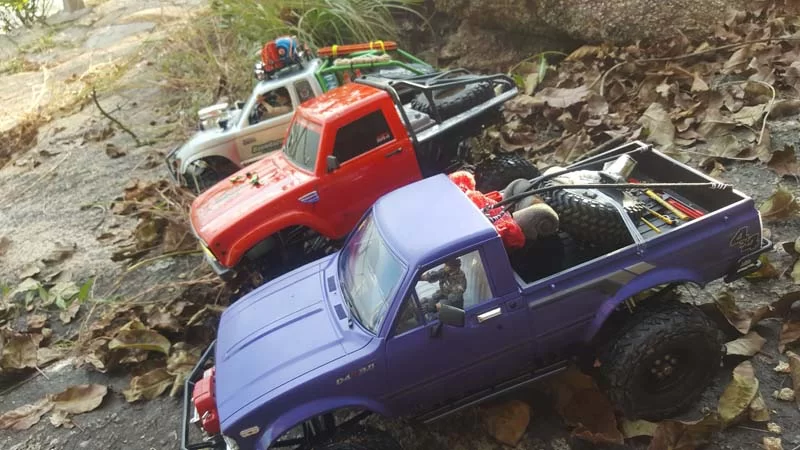 6 best RC bashers under $500
One factor that makes an RC car awesome is that they come in various price range to meet your budget. Although some RC cars are high-priced, you can get one of the beast basher models for well under $500. 
Some of the best RC bashers under $500 you want to consider include:
4WD Traxxas Rustler
Yes, we all know Traxxas models are usually high-priced; but this Traxxas Rustler is one of the most affordable Traxxas models and is available for less than $500. 
When it comes to performance, this RC basher is no pushover. This Traxxas model comes with a Titan 12-Turn 550 modified motor and an XL-5 ESC unit, making it an excellent speedy beast that can handle any terrain. In fact, the 2.8-inch wheels sporting Talon EXT tiers makes them powerful enough to race through asphalt surfaces without breaking. 
Axial Exo RTR
Technically, the Axial EXO KIT will cost you less than $350. However, this hasher is probably the best on our list since it is better than the Kit model and will cost around $480. 
One feature that makes the Axial Exo RTR stand out is its 2" ground clearance and wouldn't make driving on grass difficult. Add the fact that it comes with a pre-installed and durable body that can withstand rough handling. The Axial Exo RTR can even reach speeds up to 40+mph and can go nose down pretty hard so that you hold the throttle well when bashing. The stock tires also work well on pavements and dirt, while the suspension pretty well on bumps and whoops as you enjoy a bashing fest. 
4WD Losi Tenacity
If you need a basher with a buggy-like feel, the Truggy Losi Tenacity RC car is the deal-breaker! 
This RC basher features a brushless motor that offers nimble handling and buggy-like levels of manoeuvrability, excellent for driving on pavement platforms.
And while it has a small build, the lack of ground clearance makes for an excellent handling, powerful and reliable bashing experience. Plus, it offers amazing speed limits ranging from 50+mph. 
Team Losi 1/8 8IEGHT
If you're looking for an RC basher with durable and quality parts, Team Losi's 1/8 81EIGHT will last for a long time. 
This RC basher offers top-notch durability and is sturdy enough to withstand the harshness of all rough treatments. Talk about the handling and acceleration capabilities, and you enjoy only the best with this basher. 
What's more, while it's a nitro RC car, it is easy to use features essential components a basher will need for a thrilling experience. The highlight is that you wouldn't have to always worry about maintenance and upkeep even though it's a nitro model. 
HPI Racing 120093 Savage XS Flux Mini Monster Truck
The HPI Savage XS Flux is capable of every fun bashing manoeuvres from snapping to standing backflip! In fact, it comes with a brushless powerplant to offer menacing speed runs.  
When it comes to how durable its electronics are, you want to know that the Savage XS Flux is extremely durable and will hold up well for your bashing escapades. Add how amazing the ground clearance is, and you wouldn't have to worry about moving with ease on any terrain.
Additionally, it comes built with a metal drivetrain that makes the basher handle giant jumps and speeds over 65+mph. 
Traxxas E-Revo
If you've ever used a Traxxas E-Revo, you know how tough they can be. In fact, the E-Revo is one of the most powerful monster trucks built with tough electronics that are impossible to break. You could hit a ramp, jump so high and go WFO through the roughest terrains, and the E-Revo will still hold well. 
Quite simply, this Traxxas model is cool for extreme bashing, and it can also reach speeds up to 40+mph. What makes this RC basher so fun is the durable suspension, which can take landing from jumping from high ground. 
Want to go cheaper? we also reviewed:
Best RC Bashers Under $300
Best Bashers Under $200 (its a good one)
And only if you are a pro – The Best RC Bashers money can buy (2022)
What are the parameters by which we choose the best bashers?
Choosing the best basher is difficult, no doubt, because of the numerous basher-friendly cars produced today. 
To make the best selection for you, we considered four important qualities a basher under $500 must-have; 
sturdiness, 
great ground clearance, 
reliability,
speed. 
First, an RC basher has to be sturdy.
You're probably going to throw your car around. On a normal RC car, this could damage your car's electronics. Hence, the reason why this quality is important. The best RC basher will be sturdy enough to withstand all kinds of rough handling. 
Some amount of ground clearance will also make your basher able to navigate through tough, sandy and jagged landscapes. A basher with good ground clearance will work best if you're considering racing on asphalt terrain.
Durability also plays an important role in our selection. Most RC enthusiasts will always prefer a low-weight vehicle because they are lighter and move faster on track. The weight won't offer that thrilling bashing experience you want with a basher. Heavier RC vehicles work best for bashing because the more the weight, the more durable and balanced the cars are. 
What is an RC basher?
Technically, the RC basher is the opposite of an RC racer. 
RC racers are used for race-level competitions, but RC bashers are used for bashing on surfaces simply for the fun of it. An RC basher is an RC car often used by enthusiasts to learn the ropes of the RC hobby, and to enjoy the car without taking it to the track. 
This means that RC bashers are meant to run on almost any surface, without you worrying after every drop.
What makes a good RC basher?
Several factors make a good RC basher. 
However, the perfect RC bashing beast will be able to run fearlessly on any rough and rugged surface, excel in enduring all kinds of harsh hits, spins, jumps, sprints and wheelies, and last long. 
What is the fastest RC car under $500?
The fastest RC car on our list today is the Arrma Granite 4×4 BLX.
This busher is designed fast, supper-tough, are extremely durable and can reach speeds up to 60+mph. 
So, if you're looking for everything from fast speed runs to all-weather chucking, no matter where you decide to bash with your Arrma Granite 4X4 BLX, you'll remain stable and in control. 
What can you expect from a $500 basher?
If you're willing to spend as much as $500 on an RC basher, you want to make sure that the model has essential qualities and capabilities like:
Speed
Several bashers are available in different power types, brushless and brushed electric motors and nitro. Plus, they also come with different drivetrains that make them stand out. 
Regardless, you want to choose an RC basher that offers exceptional speed levels up to 50+mph to ensure you can find your way through rough terrains, bumps and tricky manoeuvres. 
Toughness
It would be best if you also chose vehicles built for toughness. 
RC vehicles like truggies, buggies, rock crawlers, scalers, short course trucks and monster trucks are heavily-engineered cars built for toughness.  
Reliability
If you're a seasoned RC enthusiast, you know that RC vehicles that use brushed motors and run at high speeds are likely to overheat. Well, you don't want this issue when driving your RC basher on tricky terrains. 
You want to make sure to get a reliable motor, preferably a brushless motor, to ensure your RC basher does not disappoint performance-wise and electronic-wise when bashing. But, not to worry, as with the $500 price tag on your RC basher, you'll always get reliable parts. 
Maintenance
RC vehicle care is another factor you want to consider. If you have a nitro RC basher, you'll always worry about the engine smoking or the nitro fuel going bad. For your electric RC basher, overheating of the engine will be on your mind constantly. Before getting your RC basher, make sure to find a model that will make cleaning easy for you. 
Conclusion
RC bashers are a great hobby for a vehicle for beginner and seasoned RC hobbyists. So, whether you're looking for an RC basher for indoor fun bashing or something outdoors under the $500 range, there are several models under this price range to suit your preference. However, the best RC basher under $500 is the Axial Exo RTR, while the fastest on our list is the Arrma Granite 4X4 BLX.