Is HPI RC out of business (part of our 2023 research)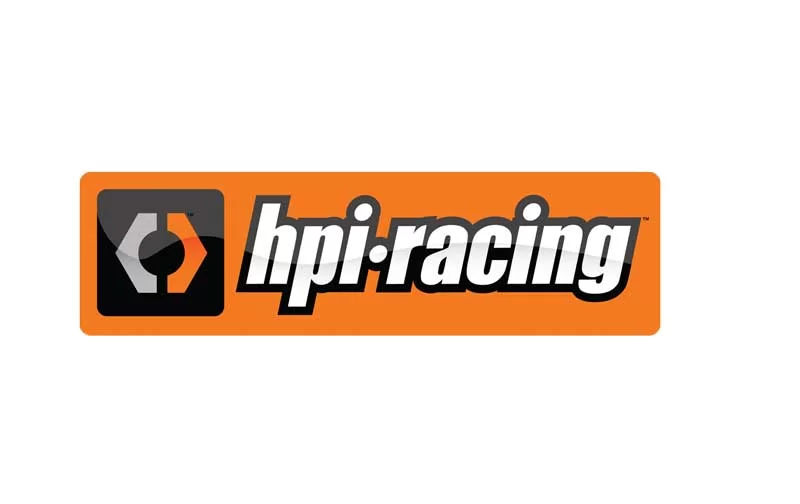 Want to get an HPI RC car but wonder if the business is going under? Or do you need to find replacement parts for your HPI models but can't find one and wonder Why? 
HPI is literarily one of the big fishes of the RC world but has had significant setbacks that make getting parts or finding new models almost impossible.  
Is HPI RC still in business?
Rumors have circulated that HPI racing is out of business, but that's probably false news because HPI RC is not dead, and since their buyout by Vestergaard Group, they are very much alive. 
Although their fate was almost sealed in 2016 when Tower Hobbies, the exclusive distributor of HPI products, filed for bankruptcy and was bought by Horizon Hobby, and Traxxas sued HPI for using their patented receiver box sealed with a rubber joint, the legendary brand was successfully making their way back into the RC market.
After the buyout by the Scandinavian Based Vestergaard Group in 2019, HPI fans can very much look forward to getting new HPI Racing and Maverick brands. 
What happened to HPI?
After many lucrative years of being the go-to brand for mid-to-high price range quality RC cars, HPI experienced a series of setbacks that made them struggle to maintain its legendary position in the RC market. 
The most challenging of this event and the start of the series of setbacks was when HPI Racing declared bankruptcy in 2016.
Since then, HPI has passed through several owners. Ripmax, a leading British model and hobby supplier owned by Nick Moss, later purchased HPI in 2016, but things never got better. Even after the buyout, Ripmax never had a single entry in their 2001-esque website showcasing any HPI product. With a change in ownership, you'd expect that efforts would be made to shift all assets to the new company.
But, over the next year till mid-2017, HPI parts support had dwindled even further. 
Many local hardware shops and online stores quickly lost interest in stocking HPI products since the supply chain was not doing anything to get the brand running and back to its former glory. Even loyal customers sough new brands willing to fulfill their parts support needs. 
Overall, HPI has been through several ownership for the past 20 years, from Tower Hobbies to Ripmax and now The Scandinavian Based Vestergaard group.
And over the years, the most compelling need of customers is for HPI to provide support for their already existing models by upgrading existing parts supply and releasing some genuinely innovative new models. 
HPI racing's short history
HPI racing has been a major player in the RC industry for years. Established in 1986, the RC brand has produced some top-notch and notable RC models, from the RS4 Nitro to the Sprint 2, Blitz, Firestorm, Savage series, and the legendary Baja 5B. 
The brand even had its first World Championship win in the ISTC on-road racing category held in 2006. Talk about off-road racing competitions, and you'll find that the D8 buggy won its first World Championship in 2008. HPI RC cars have gone further to win many more off-road championships worldwide, including multiple US National wins and two more buggies World Championship wins. Some RC models that build the legendary brand includes:
RS4 series – One of first electric tour RC race cars.
Nitro RS4 – Jumpstarted the nitro RC tour car category.
Micro RS4 – started the 1/18th scale car category.
The Savage – Made popular the 1/8th scale monster truck vehicles.
The Baja 5B – HPI's first popular 1/5th large scale off-road RC car.
HB Cyclone – won the IFMAR 2006 World Champion Touring Car in Italy.
HB D8 – won the 2008 IFMAR World Champion 1/8th buggy in the US.
The Savage XS – one of the fastest Mini Monster Truck in the world; can reach speeds between 65+mph and 105 km/h.
HB D812 – won the 2012 IFMAR World Champion 1/8th buggy in Sicily.
The Baja Q32 – The first-ever micro-scale car with real steer control.
Who owns HPI RC?
HPI Racing started operations in 1986 at Costa Mesa, California, with Tatsuro Watanabe as owner. However, in May 2016, the 30th anniversary year of HPI Racing, Ripmax, the largest RC distributor in the United Kingdom and the largest Futaba distributor in Europe, bought the HPI brand ownership rights. 
In 2019, the HPI brand changed ownership three years later, with the Scandinavian-based Vestergaard Group being the major shareholder. 
The Scandinavian-based Vestergaard Group now owns HPI Racing. 
Where is HPI RC made?
HPI radio-control cars are manufactured in Japan. 
What HPI makes best?
HPI Racing is known to produce RC cars for all ages, no matter their skill level.
However, HPI RC kit cars are more popular and sought-after than the RTR models because they last long, are designed for menacing speed runs and are reliable on off-road and on-road terrains. HPI also makes some of the best nitro cars.
Who bought HPI Racing?
HPI Racing has had a series of ownership changes. However, the Scandinavian Based Vestergaard group bought the HPI brand from the Europe-based hobby distributor, Ripmax, in 2019. 
Did Traxxas Sue HPI?
Yes, HPI Racing was the first RC manufacturer to receive a lawsuit from Traxxas.
In 2014, Traxxas sued HPI for patented infringement of their receiver box, sealed with a rubber joint to copy their idea for a "waterproof Rx box." 
Is HPI a good RC brand?
Although HPI racing went bankrupt and sold off to multiple buyers at different times from 2016 to 2019, HPI Racing remains one of the best hobby-grade manufacturers in the RC manufacturing industry. 
To date, most of their RC models have legendary features that outwit some of the leading RC brands like Traxxas and Arrma. 
Their models come well-engineered with unique designs that even beat the great Traxxas models, and they even function well on all surfaces. Advanced users will find HPI cars a good drive since the electronic components have a top-tier quality build, are made with the best materials, withstand a good amount of beating, and last long. 
However, the only downside of buying an HPI RC car is that they come more expensive due to their high-quality build. 
We also did full research to know Is HPI A Good Brand
Should you buy HPI?
Compared to other big-name brands like Traxxas, Arms, Losi and even Tamiya, HPI RC cars are worth buying since they rank as high as the other brands. 
Since they started producing RC cars in 1986, they've made some of the best and award-winning RC cars most RC manufacturers find difficult to achieve. Their build quality, performance, and looks even match up to these popular brands. 
However, if you have a limited budget, you need to know that HPI models are quite expensive.  
Wrapping Up
The industry is changing, no doubt, with new RC manufacturers building their roots in the industry. However, HPI is one legendary RC manufacturer that has created trends most RC manufacturers still wished they could achieve.
However, whether or not HPI gets back on its feet will depend on how well the new owners can run the business to catch the hobbyist's interest again easily. Regardless, HPI racing is still in business.