7 Best RC Cars For Bashing (2023) |A Basher For Every Budget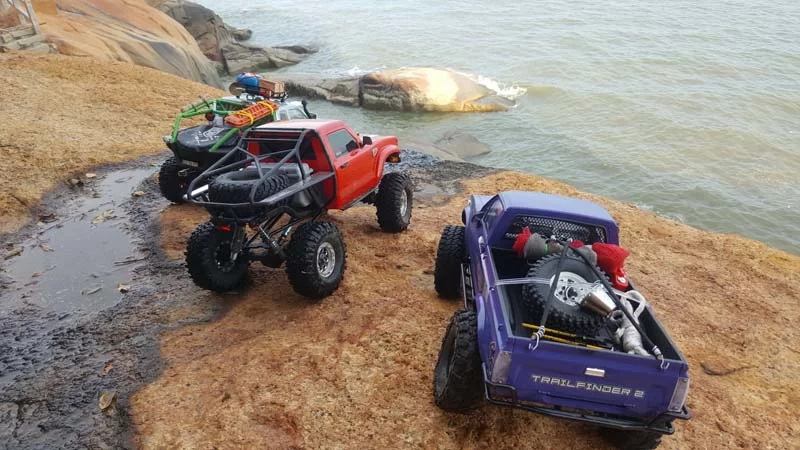 If you're considering getting an RC car for yourself or as a present for an RC enthusiast, the first thing you need to know is that there are tons of models in the market today. Sure, every model you see may look exquisite.
But, not all models that look exquisite function well for bashing. 
Best RC cars For Bashing ($1000-$200)
Before choosing a good basher RC car, there are several factors you need to keep in mind considering the large number of low-quality models you will find, which won't offer you the best value for your money. 
That's why in this article, we list some of the best basher RC models worth your money!
best RC bashers
Our top picks for best RC bashers include:
The best 1/10 RC basher on our list today is the Traxxas Slash 4X4 1/10 scale short course truck. 
The reason is not just because the car is affordable. This Slash model is sturdy and one of the most dependable trucks money can buy. Like its full-sized vehicle, it's difficult for the Traxxas Slash 4X4 1/10 scale short course truck to break easily. 
The truck has plenty of power and even allows for upgrades to make your bashing experience unbeatable. Another major pro of this truck is that most of its electronics are waterproof so that you can drive them in wet conditions.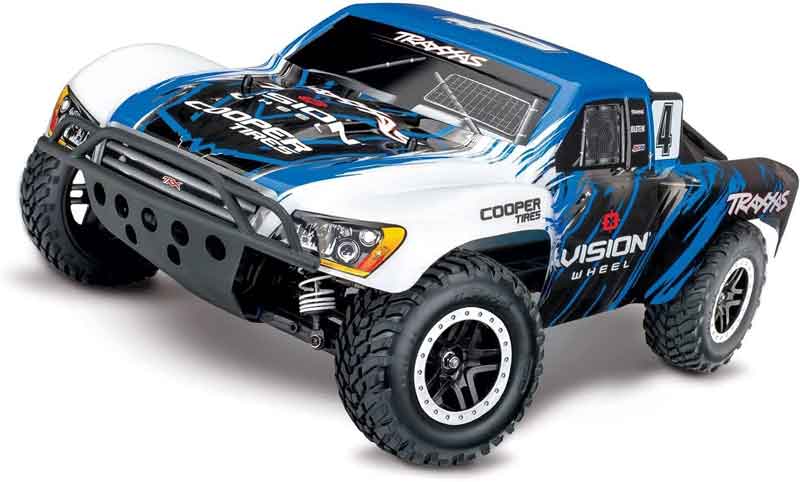 One of the best features that make this model stand out is its larger chassis which means bigger wheels and more balance on rugged terrains. Perfect balance is one variable that makes bashing fun. If your basher is sturdy enough, then you might as well dump it. 
Likewise, this basher RC truck can handle backflips, wheelies and even front flips better than most of the fastest and toughest RC cars.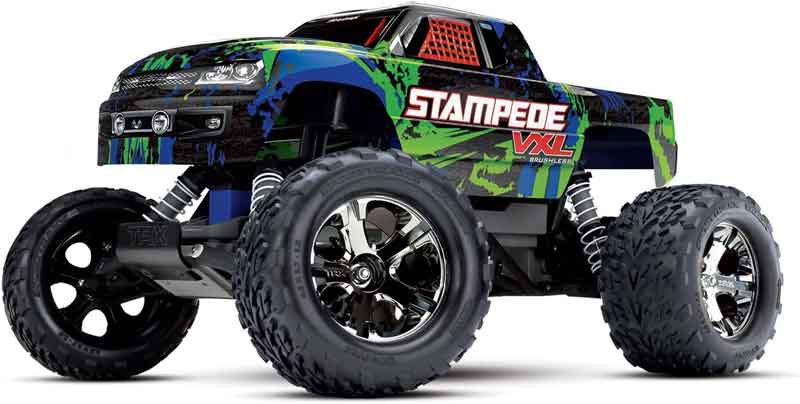 Next on our list is the X-Maxx 8s 4WD Monster Truck produced by the renowned hobby-grade RC manufacturer, Traxxas. 
If you're looking for a good basher RC car that offers you a wheelie on demand, great stability control, speeds up to 30+mph and can easily undertake a backflip off-ramp, then the monster truck is the best basher model you need.
The Maxx line is known to love long jumps and remain intact. Add the fact that they move easily on the grass with their large lugs that runs so well on dirt. Even the shocks, driveshafts and servo are enormous, making them one of the best basher models you can ever get today.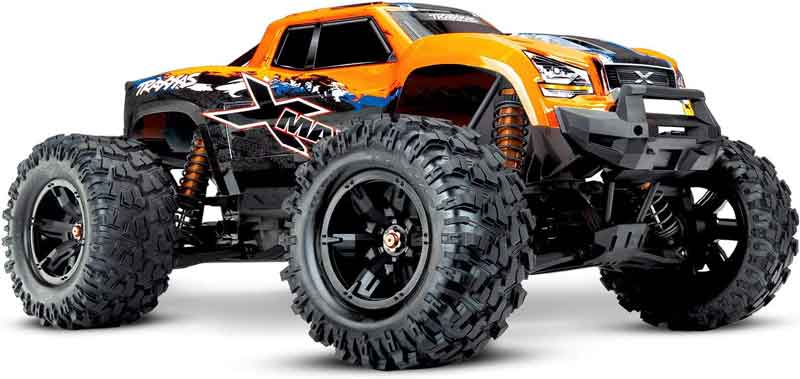 Although expensive, one thing you'll love about this basher model is that even when it hits a hard surface, it doesn't break easily. This basher model could be a superman since it can take a good beating. It is a fun buggy that blasts through terrains at incredibly high speeds up to 40+mph.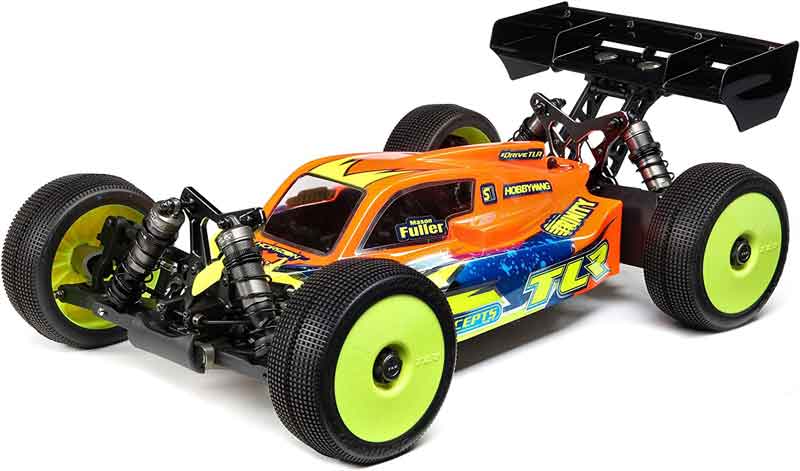 If you are looking for a high-quality basher model and are willing to step up your budget, then the best basher under 500$ you want to consider is the 4WD 4X4 VXL Traxxas Rustler. 
If you're considering using your basher model for speed runs, then this basher RC car will be tons of fun. You can use them to perform long wheelies, backflips off-ramps, and they can even run well on grass. Regardless, the Rustler model loves to gobble up on rough terrains filled with dirt and gravel. Plus, the basher is more tank-like and has good power. 
But that's not all there is to the best RC basher under 500$! Need a high-quality model like this one? Then read up our list on Best RC Basher under $500.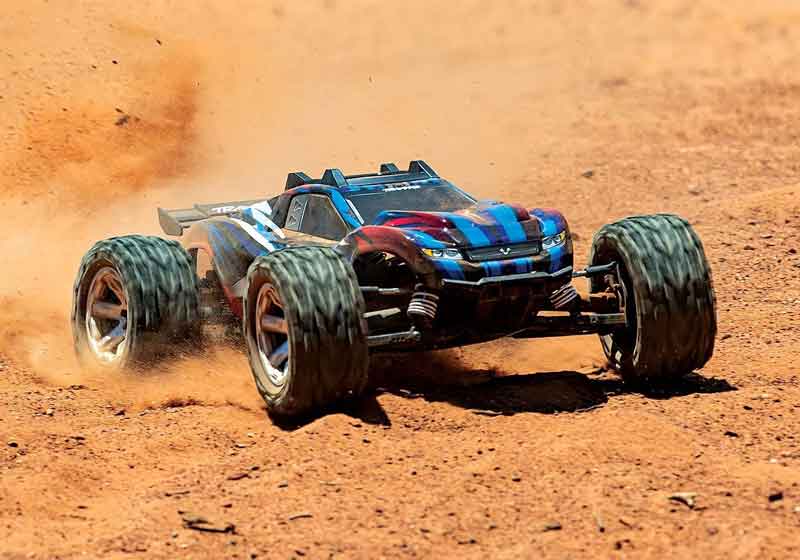 Another RC basher that offers more performance on any terrain and is even cheaper than the 500$ model is the Arrma Senton 4X4 BLX 1/10 Short Course RC. 
Released on August 22, 2019, this model cost $299.90. While Arrma models are fast and tough, the most outstanding feature this basher RC car offers is the short-course realism at a speed of 50+mph. It also comes designed with tough components, an awesome 3S BLX power, and high-quality materials that let you overcome anything that stands in your way. 
PS If you have a limited budget of $300, you might be interested in our list of 6 best RC bashers under 300$. Here, you'll find various cheaper solutions that might interest you.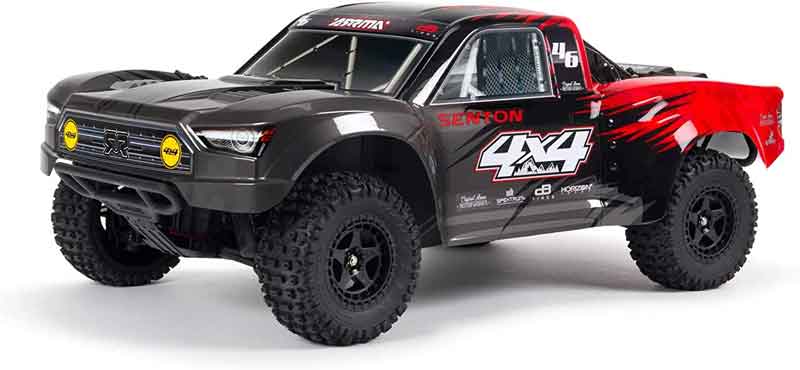 Need a basher RC car under $200? 
Our number one pick on the best basher under 200$ is the Redcat Racing Volcano EPX. 
Although released on February 13, 2019, the Redcat Racing Volcano EPX ranks higher performance-wise than many RC basher models under 200$. This RC car is affordable, costing $179.99. Plus, it has great clearance, which makes it easy for bashers to navigate their way on rough terrains. Their 8.03 pounds weight measurement also means they are sturdy enough to take hard hits. But that's not all! 
If you love this car and want to find out more, or you have a limited budget and are looking to purchase a good basher RC car under $200 but then consider yourself extremely lucky since we discuss more on basher models under 200$ in our best RC basher under 200$ article. Quickly read it up to learn more about this model or find others you might love more than this!  
What are the parameters by which we choose the best bashers? 
Before choosing the best bashers in this list, we considered five important qualities;
sturdiness, durability, ground clearance, price range, and maintenance options.  
Every RC basher won't work the same. Some expensive models will be less sturdy and durable than their cheap counterparts. On the other hand, some cheap models won't even last a minute when used for bashing. 
No doubt, you'll throw and crash your car on hard surfaces. A good basher RC car must handle all kinds of rugged terrains without breaking easily. It will also swerve easily over tricky obstacles. 
In essence, the best RC basher will uniquely differ from other low-quality models in its sturdiness, reliability, performance, durability, speed and ground clearance. You may also want to consider the price range before choosing your basher RC car. 
Sturdiness
Seeing that you will be engaging in a no-rules bashing activity, a sturdy car will make it easy to turn, spin and jump any way you like. In fact, a sturdy RC basher, whether a truck or a tank, will allow for rough handling. 
Durability
A sturdy RC basher will most definitely last long. Regardless of the RC car's sturdiness, the weight of the RC car also determines how durable the basher model will be. Every model in this list has a generous weight that makes them more balanced and durable. 
Ground Clearance
Our best basher RC cars can also navigate jagged terrains, asphalt, and even sandy landscape. Most RC cars that lack perfect ground clearance find it difficult to achieve this feat. When choosing your basher model, ensure that they have the right ground clearance to suit whatever terrain you choose. 
Price
It's also important that every basher lover get a good model they can afford while getting maximum satisfaction. Considering that bashers are not as expensive as RC racers, it makes sense that they should be affordable. The different bashers in this list will offer you the chance to find a good basher model within the 200$ to 500$ price range. 
Low Maintenance
Buying a basher model at a high price may seem favorable with the different pros. However, many expensive models are high maintenance. These best basher RC cars are low-maintenance and will make finding replacement parts and getting repairs easy. 
What is a basher RC car? 
A basher RC car is designed to drive on open terrains and is not used for competitive activities. 
Basher RC cars are built to run confidently on any terrain, especially rough terrains. They also make frightening maneuvers like wheelies and jumps seem like a piece of cake. The good news is any RC car can be a basher model if you own a truck, the sturdier, the better. 
Conclusion
Many RC bashers are available in the market today. So, before choosing one, make sure to research their sturdiness, weight, durability, reliability, ground clearance and possible cost of maintenance. If you intend to use your RC car for bashing, these basher models listed above will last long without breaking; all you need do is choose one that falls within your budget.