Minicraft models Review (2023)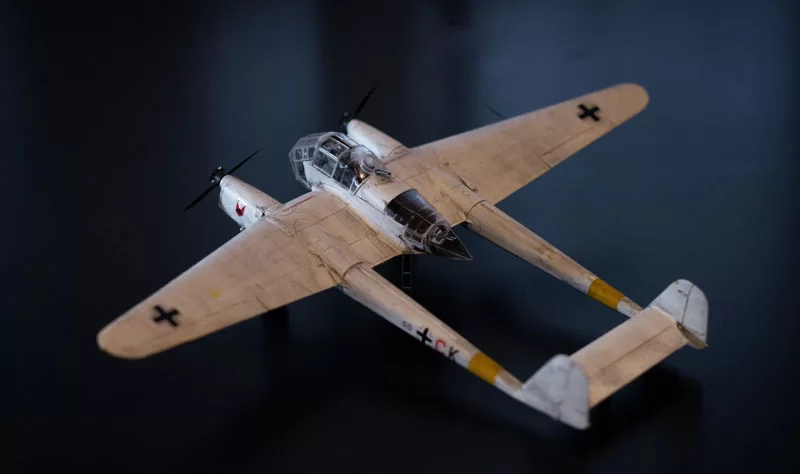 One of the USA's most popular model kit brands, Minicraft is best-known in the modeling world for producing military, aircraft, and ship models. However, you need to be sure you're getting the best bang for your money. And that's why we answer one important question in this guide – are Minicraft model kits any good? Let's find out! 
Minicraft model kits are good for beginners and advanced modelers
If small-sized models are your thing, Minicraft makes really good-looking and easy models on a 1/144 scale. As with many model kits manufacturers like Tamiya, Minicrafts airplane kits are superior to most of their car kits. However, with Minicraft, you have to be selective since they've done many re-boxing of other models. 
Are Minicraft models good? Minicraft has a more accurate body that is produced in one molding, and while they are quite expensive, they are good models that won't make assembly a hassle for any skill level.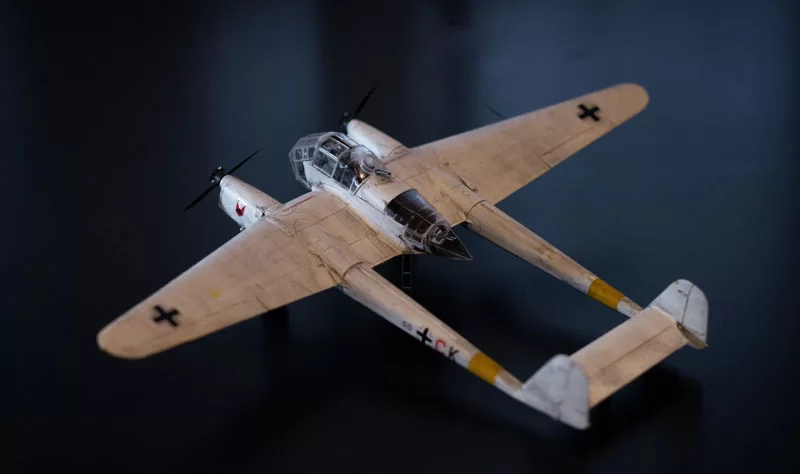 Minicraft model kits pros&cons
Pros
Good fit
Excellent build quality
Zero flash on any of the parts
Realistic details
Cons
Minicraft model kits Definitely worth your time and money
When you buy a Minicraft model, you fully understand the difference between a challenge (fun) and an exercise of frustration (not fun). 
While Minicraft's model kit offerings are significantly more expensive than the Monogram, Airfix, and MPC brands, they are worth the time and money. Their engineering is true marvel, and they are so much fun to build and paint.
For instance, the Minicraft 1/350 RMS Titanic is possibly the most detailed and finest model of the Titanic available in plastic. 
Minicraft's quality
Minicraft is one scale model brand that strives to produce quality model kits with many extras that make their kits a great value. They offer premium-quality decals and even plastic molds that allow struggle-free assembly. Plus, they are well-engineered kits, like those of popular Tamiya models.
Minicraft's parts fit
When it comes to their parts fit, it is pretty abysmal due to their small size. 
Most Minicraft parts have a small build that gives them huge gaps when fitting them, so when fixing parts that don't fit well, you will need to sand them. On the other hand, you may find oversized parts (usually guns or antennas) for the scale they are designed for.  
Are newer model kits from Minicraft any good?
Since they entered the scale modeling market, Minicraft has made some good quality models with many extras that make their kits a great value. 
Newer kits from Minicraft are good. Their extra pre-painted canopies used in many kits make their models of premium quality, so you never have to be disappointed with them. The quality of their newer kits are also first-rate. Plus, they are well detailed, and the parts fit decently. 
What about old Minicraft model kits
Like the newer models, older Minicraft models are also very nice kits that are well detailed and molded perfectly to allow easy assembly for both beginners and experienced modelers. 
For instance, the 1/38 11102 Minicraft 1804 Trevithick, although the World's First and Minicraft's first Steam Locomotive released in 1996, this model still meets modern standards with the plastic and metal spruce of good build quality. 
Minicraft's instructions
A well-written model kit instruction manual combines to give you the best overall model kits out there.
Minicraft's instruction manuals are well-written and straightforward. 
Some of their instruction manuals comprise an 8-page booklet that shows interior and engine details, making scale model building pretty easy. Apart from this, Minicraft kits have a parts map and clear construction steps where you can also see images of a comprehensive painting guide so you can get the painting pattern done just right.
Minicraft has spare parts
Minicraft model kits are not the hardest ships to assemble, but building Minicraft models out of the box will present a challenge because some of their models, like the 1/350 Minicraft Titanic, come with too few yet small and intricate parts that are a real model building challenge. 
What difficulty levels Does Minicreft has?
Depending on the Minicraft model you choose, Minicraft kits have different difficulty levels. 
For example, advanced modelers will find it easier to build the Cessna 172/T-41 1/48 scale model. On the other hand, beginner modelers at skill level 2 will have no trouble building majority of Minicraft's models since they will easily fit the parts with model glue. Plus, Most Minicraft models have small parts and very tiny pieces.  
The 3 best Minicraft model kits that are good for any modeler
Minicraft 1/144 F-51 Kit 
Minicraft's F-51 model kit is a Korean War-era F-51 aircraft in 1/144 scale used during World War II by the U.S Army Aircraft. While it's been around a while, it stands up well against more recent 1/144 kits from popular manufacturers with its fine engraved lines, intricate detailing, and low count parts (20 parts) that make assembling easy for beginners and advanced users. This aircraft model kit features landing gear doors, one pre-painted canopy, and one un-painted canopy. 
Pros
Straightforward, quick, and durable assembly
Detailed parts
Realistic and accurately portrayed design
It does not require alignment of strut, gear door, and wheel
Cons
No mention is made on the box regarding the pre-printed canopy
Minicraft 1/48 Cessna T-41 Mescalero Kit
Modeled after the 1956 Cessna 172 historical aircraft, first flown in 1955, this Minicraft's miniature scale puts the Cessna 172 in a military uniform in the form of the T-41 Mescalero. 
The Minicraft's Cessna 172/T-41 1/48 scale model has good detailing, with a fine interior and full engine. It also features high-quality decals, a detailed cockpit, and a Clear Minicraft Stand that give you the option of displaying on the ground or in flight. 
Pros
The decals have accurate fonts, stencils, and insignias
The high level of detail makes this model perfect for advanced users
Cons
Beginners might get a little frustrated getting the fuselage closed up with all that interior and engine detail. 
Minicraft Avro Lancaster MK 1
This Minicraft model is a miniature replica of the Lancaster, a large night-time World War II British bomber.  
Unlike most Minicraft Models, this 1/144 Lancaster kit features high-quality new-tooled parts with new;y enhanced decals, a pre-painted canopy, and a new, clear Minicraft Stand. The kits have 50 parts molded in light gray and clear plastic. 
Technically, the only drawback of assembling a British bomber with a canopy is getting the fine canopy framing lines painted. Minicraft has done this tedious and potentially frustrating work for you utilizing the Tampo printing process, which provides the ability to print fine details on a 3D surface. 
Pros
Fine detailing even on 3D surfaces
High-quality build
It comes with a pre-painted canopy
Simple parts, perfect for beginner modelers
Cons
Pin marks on almost all parts of the body
Conclusion
So, are Minicraft models any good? Their high-quality details, realistic build, pre-painted canopy, and simple parts make Minicraft models, whether aircraft, ship, or model car kits, a good buy for your money. And, while they cost as much as Tamiya models, it's always better to build an expensive kit than cheaper ones. With cheap models, you need to be extra cautious and attentive as the fit and accuracy are really bad.