Is Losi Made in the USA? (Direct Answer)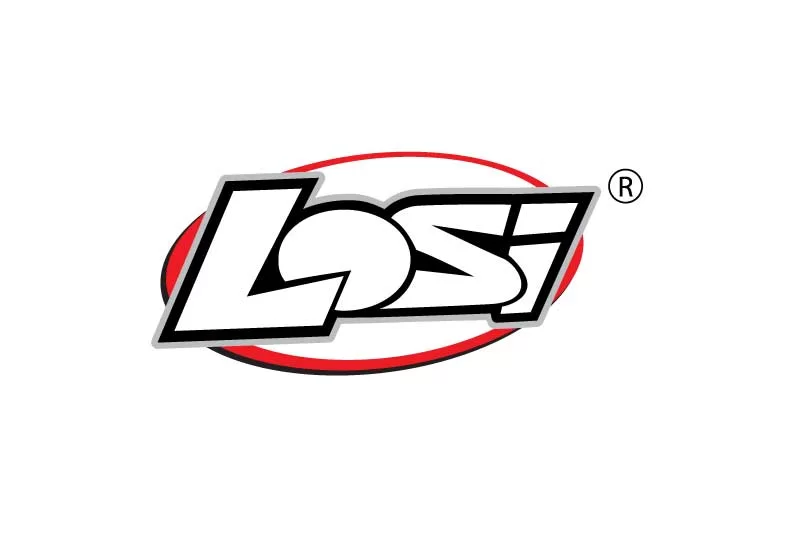 The Losi brand is known for producing high-quality, innovative designs. The quality of their RC vehicles has allowed the company to amass an incredibly loyal fan base.
Team Losi Racing, or TLR as it's commonly called, caters to the needs of professional racers by producing high-end, high-performance RC cars that have gone on to win several major championships, including the 1997, 1999, 2002, and 2003 IFMAR 1:10 Electric Off-Road World Championship.
Where are Losi RC cars made?
Losi cars were originally made by Gil Losi Sr and his son Gil Losi Jr in Southern California. As the company grew, Losi moved most of its production to Taiwan, where Kingstar manufactured the Losi RC cars. Kingstar was Asia's largest manufacturer of professional RC cars.
Today Losi RC cars are made by Horizon Hobby, and they are not made in the USA. Horizon Hobby has manufacturing facilities in multiple countries, including China, Germany, and the UK. 
Their main headquarters, however, is located in Champaign, Illinois. Team Losi is located in Ontario, California.
Although no official location for the manufacturing facility producing Losi RC cars is known, many RC hobbyists believe that FS racing, a manufacturing factory in China, currently produces Losi RC vehicles.
Contrary to this belief, some Losi cars have a "Made in Canada" sticker on their boxes while others say "Made in Taiwan".
It's not stated anywhere that Losi RC cars are made in the USA.
Are all Losi RC cars made in the same factory?
Horizon Hobby produces Losi RC cars, and they have factories in China, Germany, the United States, and the UK; their main headquarters is located in Illinois. Some Losi car parts are also sourced from factories in China and Taiwan.
According to our research, it seems that different Losi parts and components are made in different countries and assembled in another factory, most of them in Canada and Taiwan.
Where is Losi based?
After Losi joined the Horizon Hobby family, Losi relocated to its present location in Ontario, California, in 2002.
Since then, the company has experienced astronomical growth over the years and has made its mark in the RC industry.
Losi is a household name in the industry and one of the original RC vehicle manufacturers from the 90s. They continue to produce magnificent race-level RC cars, trucks, and buggies.
Who makes Losi RC
Horizon Hobby limited manufactures Losi RC cars. It is one of the largest manufacturers of radio-controlled cars in the united states.
After almost a decade and a half of producing RC vehicles, Team Losi joined the Horizon Hobby family in the early 2000s. After joining the Horizon Hobby family, they launched the Team Losi Racing division, a separate line devoted to creating top-quality racing buggies and trucks.
TLR saw the release of the 22, a 1/10-scale 2WD electric race buggy kit.
Losi started as an independent company under the proprietorship of the Losi family, Gil Losi Sr. and Gil Losi Jr. Presently, Losi is no longer an independent company because its founder, Gil Losi Sr., sold the company to Horizon Hobby.
Gil Losi Sr. continued to work alongside Horizon Hobby after the sale. When Gil Losi Sr. retired, his son Gil Losi Jr. took over until Jr. went to work for Kyosho in 2016.
Where are Losi cars engineered?
There are rumors that many RC brands order parts from foreign countries like Taiwan and engineer the cars in Canada or the UK and label these models "Made in Canada."
Whether these rumors are true or false remains unknown, but on the boxes of Team Losi Racing cars, it says "Engineered in California." Team Losi's current location is in Ontario, California.
Was Losi ever made in the US?
Gil Losi Sr. established Losi in 1980 in South California.
The company started by producing pinions, nerf bars, and spur gears for bigger RC brands, and these parts were mostly handmade in the US. Team Losi also helped design some of the first Team Associated RC models.
When Losi first started producing RC vehicles, some of it was manufactured in Taiwan by Kingstar Neo, one of the biggest manufacturers of professional RC vehicles, until its closure in 2017.
Losi presently sources most of its parts from Taiwan and China.
Is losi a good brand even though they are not US-made?
Although Losi no longer produces its RC vehicles in the US, they still receive praise for producing high-performance on-road and off-road RC vehicles.
Many RC hobbyists believe that RC vehicles produced outside the US are faulty and fragile, which is why they have a preference for vehicles produced in the United States.
RC brands produce most of their car parts in other countries like China and Taiwan because it is cheaper than in the US.
In addition, some essential parts can only be gotten from foreign countries.
Even with Losi's change in its production location, they have managed to hold onto the high quality they are known for. No Team Losi fanatic has ever had a reason to complain about the quality of their RC.
Who owns Losi RC?
In 2000, Gil Losi Sr. sold Losi to Horizon Hobby, and Team Losi joined the largest RC family alongside brands like ARRMA, Blade, Spektrum, and E-flite. Now Losi RC vehicles are manufactured by Horizon Hobby. 
After Horizon Hobby acquired Losi, they released a brand new line of amazing RTR vehicles under the Team Losi brand, transforming Team Losi from a great RC vehicle brand to one of the most well-respected and professional RC vehicles manufacturers in the industry.
Who is Gil Losi?
Gil Losi Sr. started the Losi RC brand with his son, Gil Losi Jr. Gil Losi Sr; alongside his brother and nephew, initially started a skateboard company called Veriflex.
After noticing the rise in the radio-controlled car industry, Sr. decided to venture out and create parts for other RC vehicle companies. That was how Gill Losi Sr. and Gil Losi Jr started the Team Losi brand.
Gil Losi Jr. was one of the best racers in the 1980s, winning the 1985 IFMAR Four Wheel Drive World Championship. In 2013, Gil Losi Jr. left the Losi team and joined Kyosho America.
He later stated in an interview that he had made this decision because there was "too much business and not enough passion" in Horizon Hobby limited.
After six years with the Kyosho team, Losi and Horizon Hobby welcomed Gil Losi Jr. back into the fold. He returned to Horizon Hobby to design new RC cars for Losi and Team Losi Racing.
Gil Losi Jr. Is known for the many innovations he added to the RC racing industry, including chassis construction and suspension systems.
He helped develop the Team Associated RC12L (the L represents Losi). Also, He contributed greatly to the creation of some of the most well-loved and reputed RC race cars, including the JRX-2, JRX-T, XXX lineage, and the 8IGHT.
Today, Gil Losi Jr. is a co-owner and VP at AKA Products and an engineer for the Firelands Group. No matter what the Losi family does, they will always be remembered as legends in the RC industry.
Conclusion
Losi RC cars were never made in the US, but rather, wherever it was the cheapest to produce.
Team Losi started in 1980 as a part manufacturer for bigger brands like Tamiya, Yokomo, and Team Associated.
It's been over 40 years now, and they have become one of the most recognized brands in the RC vehicle industry.
After releasing their first vehicle, the JRX2, in 1988, Losi vehicles became a must-have for many RC enthusiasts. They have certainly come a long way from producing nerf bars for Tamiya.
Sources used for this article