Is Arrma going out of business? (you'll be surprised)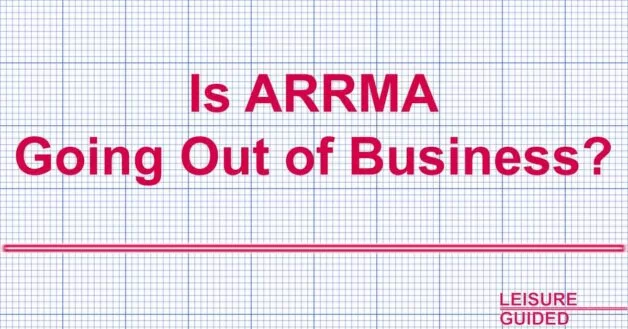 The RC industry has seen the rise and fall of many brands. Some brands fall, never to rise again and some rise like the Phoenix out of the ashes of their mistakes and failures.
In the last few years, Arrma has experienced some unfavorable conditions but they have shown us all that they are in it for the long haul regardless of what their critics claim.
But many can't help but wonder, is Arrma going out of business?
The answer to that is…
We never know what the future holds for Arrma. 
Although there are a few people who believe that Arrma can never rise above its recent setbacks and will surely go out of business, it is not yet confirmed and we have all seen companies who have been in worse situations and come out better at the end of it. Arrma might turn out to be one of such companies.
Is Arrma a bad company?
Arrma may not necessarily be a "bad company," but it has certainly lost the allegiance of some of its core customers.
The reduction in build quality and use of subpar parts in Arrma models has not gone unnoticed by its customers and over the years, they have expressed many complaints on various ways.
These complaints range from cheap material to bad steering control to low-quality electronics. And although the company has made no attempt to address its unsatisfied customers or rectify the problems, its loyalists continue to defend them on numerous platforms.
Who bought ARRMA?
In 2012, Hobbico acquired Arrma and many other hobby proprietary brands. And after years of being of one the largest manufacturers and distributors of hobby products in the industry, Hobbico filed for Chapter 11 bankruptcy protection in an attempt to salvage the company and pay off its debts. In the end, Hobbico was unable to handle the heap of debt it had acquired so the company filed for Chapter 7 bankruptcy, i.e., liquidation. 
Its biggest competitor, Horizon Hobby bought all Hibbico's RC related brands, including Arrma, in what has now been tagged "the biggest RC industry buyout in history." 
Who owns Arrma?
Arrma RC cars are officially owned by Horizon Hobby. And the Arrma RC brand was founded by Jason Dearden who is the current Managing Director at Horizon Hobby.
Horizon Hobby manufactures and distributes Arrma RC cars worldwide.
Where Arrma RC cars are made?
Horizon Hobby is the parent company of Arrma RC. The company's main headquarters is in Champaign, Illinois, United States, but like many other RC vehicle companies, some parts are produced in China. Horizon Hobby also has locations in Germany and the United Kingdom. 
Is Arrma a British company?
Arrma's founder, Jason Dearden is British and he established Arrma in the United Kingdom. But after Horizon Hobby acquired Arrma, the company now does the majority of its production in the United States.
What is Arrma's best seller RC car?
The overall best selling Arrma car is a title that can only be given to the Arrma Typhon 4WD BLX Buggy, a 1/8 scale four-wheel drive masterpiece that goes up to 70 mph and is equipped with aggressive dBoots KATAR all-terrain buggy tires and a full complement of high-quality rubber shielded bearings for maximum protection and buggy bashing excitement.
The Arrma Limitless 6s BLX RC Roller Street Racer and the Arrma Granite Voltage Mega Monster RC Truck are some other magnificent RC vehicles produced by Arrma.
Who is Arrma biggest competitor?
Many brands compete with Arrma in the RC vehicle industry including; Tamiya, Traxxas, HPI Racing, and Revell. But its biggest competitor is Traxxas. Arrma was established in 2009 when Traxxas was celebrating 23 years of existence. Traxxas was the bestselling RC car brand for several years. But Arrma quickly rose to the challenge and switched from RC industry underdog to one of the most beloved and respected brands in the industry. Over the year, The competition between Arrma and Traxxas has led to many heated arguments between die-hard fans of each brand.
Why did Traxxas sue Arrma?
Traxxas has sued many RC companies through the years including, Maclan racing, Helion, and HPI Racing. They have become known for patent trolling and some RC hobbyists say that "they have gone out of their way to stifle the growth of competition in the industry." 
In 2016, Traxxas filed a lawsuit against Arrma on the grounds of patent infringement, claiming to have invented the cantilever suspension in the Arrma Nero model. Because of this lawsuit, the Nero platform which included Bigrock and the 6s Fazon was discontinued and banned from production in the United States.
Was Arrma out of stock in 2021?
Arrma RC vehicles went out of stock in 2021 due to Brexit ( the withdrawal of the United Kingdom from the European Union). Brexit brought about an increase in carrier service prices which made Horizon Hobby unable to ship customer orders to the United Kingdom and the prices of available RC vehicles escalated.
How did COVID affect Arrma?
The pandemic of Corona virus affected every aspect of life globally and the RC industry was not left out.
During the early lockdown days of 2020, Arrma and many other companies were brought to a standstill as factories were shut down in an attempt to slow down the potential spread of the disease.
This greatly affected the production, demand, and supply chains of Arrma RC vehicles. The virus caused a disruption in the production and supply chains that resulted in Arrma producing RC cars in lower quantities, and sometimes not at all.
How many models did Arrma sell last year?
Last year saw the release of several Arrma RC models;
The Arrma 1/8 Infraction 4X4 MEGA Resto-Mod Truck RTR,
The Arrma 1/8 Vendetta 3S BLX Brushless All-Road Speed Bash Racer,
 The Arrma 1/8 Infraction 4X4 MEGA Resto-Mod Truck RTR,
The Arrma Talion 6S Extreme Bash RTR
The Arrma Vorteks 3S BLX Stadium Truck RTR – the fastest 1/10 4X4 model in the Arrma lineup, as of 2021.
The Arrma TLR Tuned Typhon Roller 4WD Roller Buggy
The Arrma Outcast 6S Extreme Bash RTR – with EXB hardened components for increased toughness resulting in a 1/8 scale stunt basher with virtually unstoppable strength. 
Are Arrma's sales increasing?
Everyone is yet to fully recover from the incident of Corona virus and the drastic effects it had on the RC industry and the world as a whole.
Some Arrma cars and replacement parts are still out of stock but recently Arrma has produced a new line of incredible RC models that just might help them keep their position as key players in the industry.
Should you still buy Arrma?
As for today, Arrma is a well respected RC brand, producing some of the meanest RC cars in the industry. Hardcore RC hobbyists love them, and will argue that they are way better than Traxxas, HPI, or Losi.
In the past, Arrma models were good only for seasoned hobbyists due to their complexity, but these days you can see many entry-level hobbyists run Arrma with relative ease.
Buying an Arrma RC car will be a good decision.