Is ARRMA a Good RC Brand | 13 Questions Answered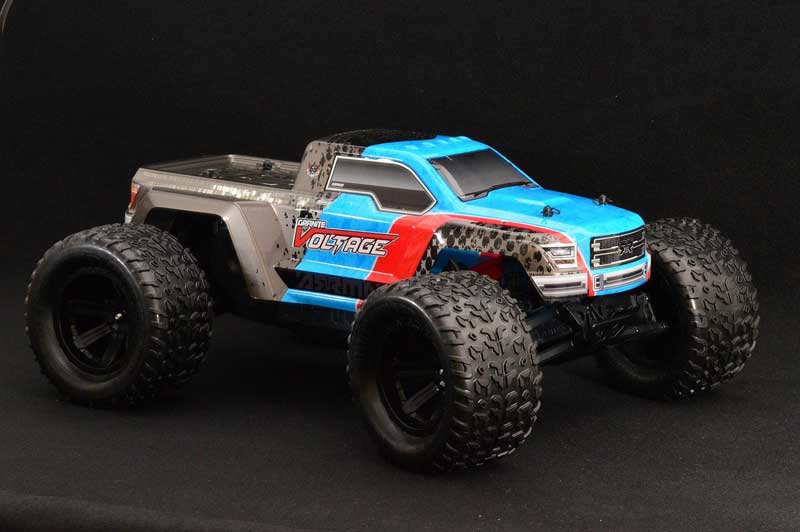 Arrma is a top producer of remote-controlled car models in the US that provides RC hobbyists with a thrilling and mind-blowing experience when run. 
Since their debut in 2009, Arrma has produced several large and aggressive Kit and RTR cars with functional performance capacity for off-road and smooth terrain. 
But, though the company has come a long way in producing top-of-the-art remote-controlled models, many famous brands like Traxxas continue to battle superiority complex over various Arrma RC models. 
While this may be the case for some models, the truth is that overall, Arrma is a good RC brand since their vehicles are designed for speed and strength. 
Is Arrma RC Good?
Yes, Arrma RC models are good. 
Although Traxxas models rank first on the best RC cars ever made, Arrma RC cars are good and even ranks the second-best RC brand after Traxxas. 
Arrma's RC lineup, like the RC trucks, monster trucks, high-speed RC buggies and the short course RC cars are built with high-quality components to ensure they live up to their power-brand personality. 
Arrma RC cars are also suitable for riding on rough terrain and work well for parking lot speed runs and backyard bashing. The best part is that they're fast, with most Arrma RC models capable of handling the high-frequency 6S LiPo battery. They are designed to look sleek, classy and eye-catching.
These different qualities are what make Arrma RC models good.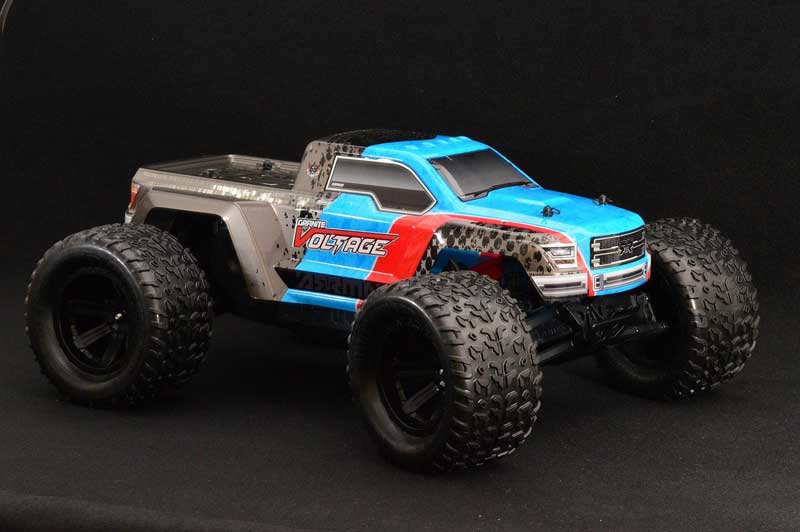 Who Owns ARRMA RC? 
In January 2012, Horizon Hobby Inc., a manufacturer and distributor of hobby-grade products, purchased Arrma as a part of their chain. Hence, they own Arrma RC cars. 
Where Is ARRMA Based?
Arrma is a hobby-grade RC brand with its headquarters in Champaign, Illinois, US. However, they have several distribution centres around the globe with stations in China and the United Kingdom. 
What Is the Best ARRMA Model?
Arrma has a classic lineup of RC models to meet your needs, whether you're a beginner RC fan or a professional racer. 
The best Arrma model on the market today is the Arrma 1/10 Granite 4×4 V3 rock crawler.
The Arrma 1/10 Granite 4×4 V3 is built with premium-grade motors and bearings that allow smooth, on-track performance even on rough terrain. Plus, it is designed with top-quality electronics that make them durable and comes with a carbon-fiber body that makes them stronger, lighter and gives them a slick appearance. 
The best part, whether you're a beginner RC hobbyist or an experienced user, this model works exceptionally for you. Perfect for backyard bashing and race track runs. 
What ARRMA Makes Better – Kit or RTR?
Many people feel that because Arrma RC's are built for speed and performance, all their models are most likely KIT cars. But, that's not the case because Arrma produces both Kit and RTR RC cars. Although they only create limited editions of beginner-friendly ready-to-run RC cars. 
On the other hand, they make some of the most powerful basher Kit RC vehicles. These Kit models are made of top-quality components like the chassis, body and rims.
While the brand only produces limited editions of RTR cars and more assembly Kit cars, they make some of the best RTR cars in the world, which even experienced users can use on race tracks. Even the current Arrma RTR models today incorporate Spectrum Smart Technology in their build for added efficiency and functionality. 
Nevertheless, since their entrance into the hobby-grade market, they've produced more assembly Kit cars, which means they have more understanding of Kit expertise; for this reason, Arrma makes better Kit RC vehicles than RTR's. 
How Is ARRMA Compared to Other Big Brands? 
Today, several big-name brands compete for superiority over the other with their RC components built to perform better. Many of these competitors like Traxxas, Losi, Tamiya, HPI, Redcat Racing and Kyosho have their components designed with high-grade plastic and aluminium materials to ensure excellent electronic performance when run. The most popular house-name brand of these competitors, Traxxas even boasts of superior functionality both in looks and performance. 
Notwithstanding these facts, Arrma models continue to be fast and more extreme when run. The brand has grown exponentially in speed, durability and power, and their RC vehicles can be used off-road and on rough terrains, which most of these other brand models can't execute. Plus, they create some of the largest brushless motor vehicles. So, compared to other big brands, particularly Traxxas, Arrma RC cars have added functionality that stands out. 
Is ARRMA Better for Beginners or More Advanced Hobbyists? 
Two of the essential qualities of every Arrma model created today are having a high speed and being super-tough. 
For beginner RC fans, these qualities can be challenging to grasp early. Beginners need friendly RTR vehicles that will enable them to master the tricks of speed racing, speed control, on-course steering and many other pro tricks. 
On the other hand, experienced users who understand radio control and speed racing will efficiently handle any Arrma model they buy. Even when driven on rough terrains, experienced users will skillfully maneuver these high-speed Arrma models out of tricky situations than beginners. This makes Arrma models better suited for skilled RC hobbyists. 
How Durable Are ARRMA RC Cars?
Many hobbyists would assume that due to the high-speed quality of Arrma RC's, they may easily break, overheat and damage before reaching their life expectancy rate. While this may be true to some extent, Arrma RC's are strong, sturdy and do last long. 
Arrma RC cars are long-lasting than most big brand models. The brand offers various models with option parts to make the vehicles durable. However, you may have to purchase these parts separately, install and program the electronics. 
Apart from this, Arrma RTR cars are designed with top-quality components that last for a long time. Plus, each year, Arrma Kits are upgraded with more advanced electronics to fix functionality and durability issues. This upgrade gives them brutal acceleration, top speeds and makes them last longer. 
Are ARRMA Rc's Fast? 
Arrma cars are extremely fast as they are designed with a high-speed pinon that enhances their performance. In fact, they can reach a speed limit of 90 mph (148kph). 
How's ARRMA Build and Parts Quality?
Arrma RC cars are designed with speed, strength, performance and durability in mind making them some of the most sought-after RC models today. They also incorporate better quality brushless motors and long-lasting batteries. Plus, they have an artist build that looks similar to Traxxas brands. So, when it comes to better quality parts and build, Arrma offers the best components in the market. 
What Defines ARRMA's RC Cars?
Several variables make Arrma RC cars stand out from competitors. They are;
Bigger,
more powerful,
super-tough, 
ideal for experienced users.
But, two of these qualities draw more attention from pro RC fans; their super tough nature and robust build. Apart from these, Arrma vehicles offer users a fun and thrilling adventure. 
How Are ARRMA's Product Support and Parts Availability?
Arrma models are built with top-quality components made from hard-wearing materials. But, unlike popular brands like Redcat that provides ample supply for their car models, it can be challenging to find new installations for your car parts. However, it's easy to find a quick replacement for your damaged car parts as Arrma RC cars allow users to install new features with other brand models that work for the vehicle, especially when you buy a kit car. 
Should You Get an ARRMA RC Car?
Choosing the best RC brand can be difficult with winning models like Traxxas, HPI, and Losi in the market today. 
The good news, like these brands, Arrma is an excellent manufacturer that stands out with its large size, performance power and super tough build. Arrma produces various RTR cars for beginners to help them develop their skills. On the other hand, experienced users will find multiple RTR and Kit Arrma models that suit their expertise. So, no matter your preference Arrma offers you various high-quality models that stand out. 
Shortlist – 3 ARRMA's Best Sellers 
Today, there are several Arrma models with excellent performance in the market. However, three best-sellers you want to consider are:
Arrma Granite Voltage Mega Monster RC Truck, a 1/10 scale RC truck which comes with 12T brushed motors, runs on a top speed of 30 mph and has a strong chassis. 
Arrma Typhon 4X4 V3 Mega 550 RC Buggy, a 1/8 scale size buggy vehicle with 12T brushed motors, 30 mph speed and 2.4GHz remote control.
Arrma Senton 4X4 Mega RC, a 1/10 scale size RC truck, which uses a wireless remote control, powered by an 8.4V 330mAh rechargeable NiMH battery, uses a mega 12T brushed 550 motors with waterproof sealing and reaches a speed of 30 mph. 
Conclusion
Arrma RC is one of the most popular brands built with high-speed, super-tough, fast and furious action. Plus, their wide range of high-performance Kit and RTR vehicles makes them a good choice for your racing needs. If you're considering purchasing an RC car, Arrma RC models are a good addition for you.