Arrma VS Traxxas VS Redcat Ultimate Comparison
Arrma, Traxxas, and Redcat are some of the most popular electric RC brands in the market today. 
While there are other notable competitors out here, these brands offer availability, simplicity, and powerful speed performance than most RC cars. Yet, they have some differences that make them stand out. 
In this article, we compare the differences between the three brands. 
Technical Brand Comparison
First let's get an idea of each brand's components, then we'll dive deeper.
| | | | | |
| --- | --- | --- | --- | --- |
| Brand | Bodies  | Chasis | Shocks | Electronics |
| ARRMA | Trimmed Body | Molded composite | Comes in four types; Granite, Senton, Typhon and Vorteks shock | Precise sterling wheels, adjustable trims. Lightweight and high-grade technology |
| Traxxas | Has an aerodynamic design | Made from thick extruded aluminum | Comes in three types; Slash, GTR, and Big Bore shocks | Powerful motor and speed control, and waterproof electronics for all weather conditions |
| Redcat | Slick body design | Comes in a Plastic form  | They have only one type of suspension for their whole line of product | High crawler electronic speed control and brushed motors |
Fig. 1. Brand comparison by components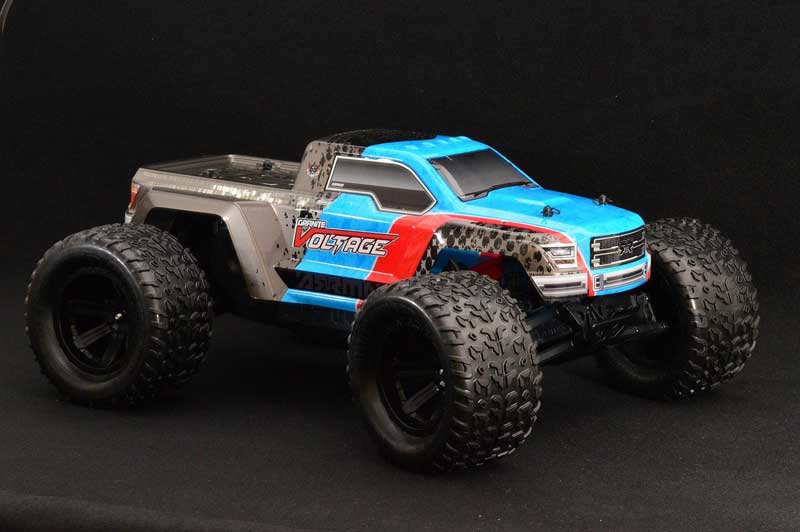 What Are the Main Differences Between the 3 Brands?
There are various things that differentiate these RC car brands to make them unique even when looking almost similar. Some of them include: 
| | | |
| --- | --- | --- |
| Arrma | Traxxas | Redcat |
| When it comes to size, Arrma RC cars are typically bigger,This brand also has high-speed performance. Hence, they are faster,Excellent for advanced users. | Traxxas RC cars are excellent for bashing,They haveComes with a great product and customer support,They're Beginner-friendly,Lighter and more aerodynamic,More durable and practical. | Great driftersEasy to drift,Perfect for sideways racing,Features low-grip rear end.Cheapest of the three |
Fig. 2. Main differences of the 3 brands
Where Each Brand Is Manufactured?
Traxxas is an RC car brand with its base in McKinney, Texas.  The key components that make up Traxxas RC vehicle models are produced in a special factory located in Taiwan before they are shipped back to the US for final assembling.

Arrma RC car models are produced in their headquarters at Champaign, Illinois, US. Arrma has several distribution centers worldwide with stations in countries like China and the United Kingdom.

Redcat Racing RC models are made in China, however,  by the HSP group. 
Which Is More Beginner-Friendly?
For an RC to be considered beginner-friendly, it has to be the best bet for bashing and must be a ready-to-run RC car. Traxxas is one brand that caters to these needs. 
Traxxas RC kits have a range of technical difficulties, making the brand a must-have for beginners. Traxxas is also known for producing ready-to-run RC cars, which are perfect to help beginners learn the ropes of RC racing. 
For this reason, beginner RC hobbyists want to consider getting their next entry-level kit and ready-to-run vehicles from Traxxas.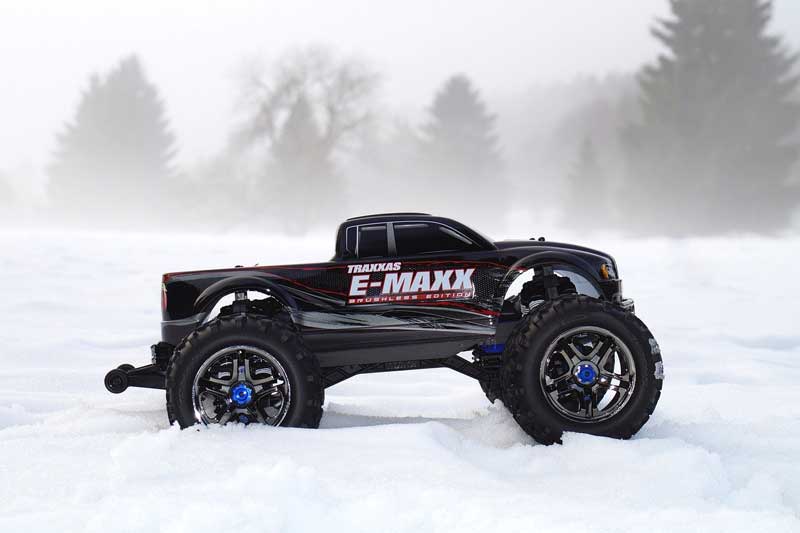 Which Brand Is More Race Fit?
Each of these brands is made with quality components to enhance its functionality. But, for RC car racing hobbyists, the Arrma brand works exceptionally. 
Arrma is known to produce durable and large size RC cars perfect for a fun racing experience. 
Likewise, Arrma RC vehicles work well for heavy-duty bashing. So, you can throw them around at will and take them almost anywhere.
Which Brand Is the Best Value for Money?
if you're considering getting an RC car that offers high performance, durability, strength, and speed, but also comes at an affordable price, the Redcat Racing brand produces some of the cheapest, yet functional, and durable RC cars in the industry. 
However, Traxxas parts are cheaper to get since they're made mostly with plastic materials. 
Which Is Made out of Better Quality Parts
The Arrma brand is designed with strength and durability in mind making their models some of the most sought-after quality editions in the market. 
Whether you're looking for one with brushless motors and long-lasting batteries, Arrma provides users with better-quality components to meet their needs.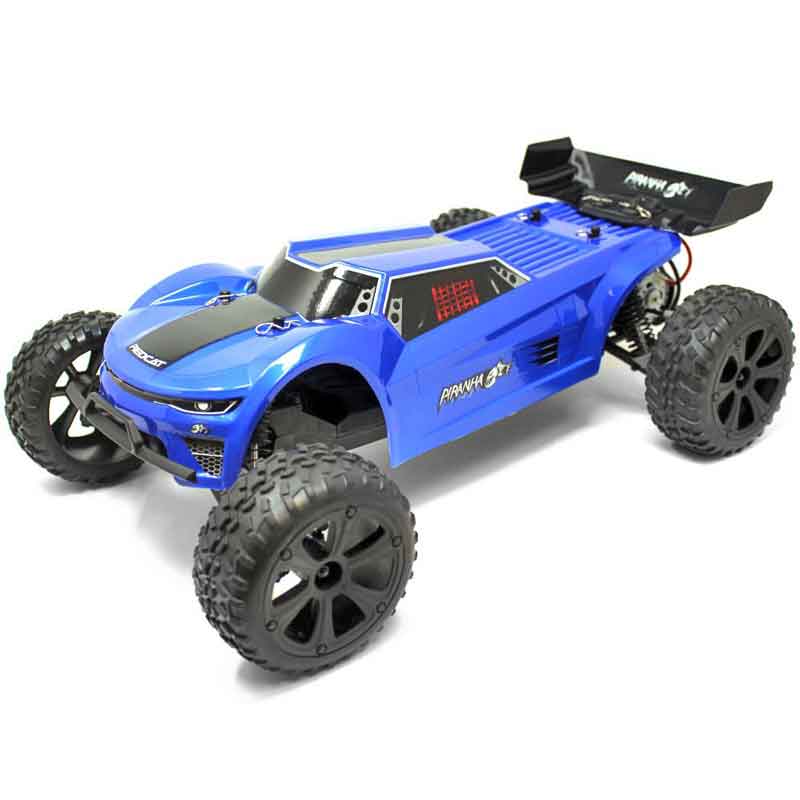 Which Brand RC Car Parts Are Readily Available? 
Arrma, Traxxas, and Redcat come with various parts that make them function well. However, of all these manufacturers, Redcat provides an ample supply of their RC car model components. If you find your Redcat edition broken, damaged, or needs quick fixing, Redcat Racing offers you various line of accessories to choose from.  
Which Has Better Product Support? 
Out of Arrma, Traxxas, and Redcat, when it comes to top-notch product support, no other RC brand comes close to fulfilling this need like the Traxxas brand. 
If you need clear instructions to fix your broken car parts or how to get the different car parts from the electronic to the wheel and body parts, Traxxas' product support covers these various needs without additional costs.
Apart from this, you can easily get Traxxas car components on most hardware stores and retail sites like Amazon. Do this by inputting your model in the search icon, and you easily find all parts for that particular brand model. 
Which Makes the Best Kit RC Car
Apart from producing high-grade RTR cars, Traxxas also adds Kit cars to their large line of RC cars to meet the preference of every user. On the other hand, Arrma and Redcat Racing don't work well with Kit-building cars. 
Which Makes the Best RTR Car? 
When it comes to making RTR cars, Traxxas cars take the lead in the industry, making the best RTR cars. While Redcats also offer users already assembled RC vehicles, Traxxas RTR cars functions work better and are easier to handle than Redcats. 
With a wide selection of ready-to-run cars, the Traxxas brand makes the best RTR cars in the market today. 
Since its establishment, Traxxas has produced some of the best, premium, top-notch, and satisfactory RTR models suitable for beginners. 
Although most of the RTR editions come with easy-to-use basic settings to help beginners hobbyists master the art of RC car racing, the brand still ensures to diversify the products while guaranteeing flexibility for customization and modifications to shot users tare. 
Conclusion
Every RC car hobbyist whether beginners or experienced users wants a brand that will deliver the high-quality experience they need. However, choosing between these manufacturers can be difficult when it comes to determining how they function. You want to carefully vet each brand model to know what works best for you. 
If you're a beginner hoping for more practicality, opt for Traxxas, while experienced users looking for speed, performance and power should pick an Arrma. Regardless of this, overall, Traxxas models will work best for all RC car hobbyists since they produce ready-to-run and Kit RC cars.