Top to Bottom – fastest Arrma RC car (7 models comparison table)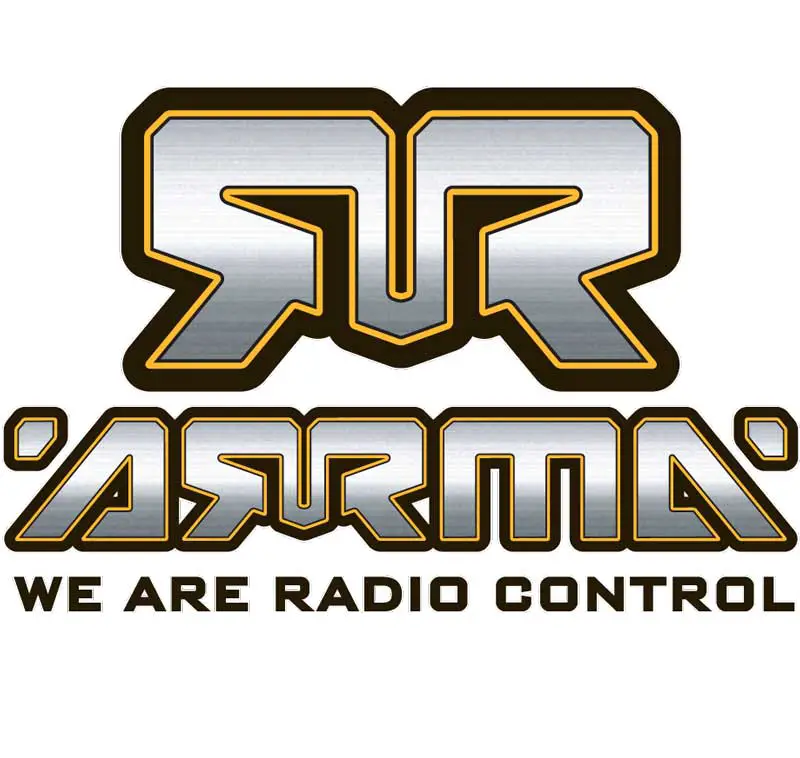 Arrma is a brand that is well-regarded for producing very quick RC vehicles that are also equipped for very tough activities. Their cars are usually very durable and fast, and they have sold millions of these vehicles. They have several great cars but we're going to focus on the speed here.
Arrma's fastest RC car is the Limitless street racer, capable of speeds higher than 100 mph!
In the table below you can see that Arrma has many really fast cars:
| | | |
| --- | --- | --- |
| RC Vehicle Model | Top Speed | Type of Car |
| Arrma Limitless Street Racer | 100+ mph | RC Street Racer |
| Arrma Infraction | 80+ mph | RC Street Bash Truck |
| Arrma Felony | 80+ mph | RC Street Bash Truck |
| Arrma Vendetta | 60+ mph | RC Street Racer |
| Arrma Kraton 8S | 55+ mph | RC Monster Truck |
| Armma Typhon | 50+ mph | RC Buggy |
| Arrma Granite Mega | 30 mph | RC Monster Truck |
The fastest Arrma RC car is the Arrma Limitless Street Racer
This RC road car has absolutely no limits when it comes to speed, the Arrma Limitless has a top speed of 100mph\160kph. 
Driving this RC car is an awesome experience. It is also the first street basher that was produced by Arrma and it was manufactured using some steel, aluminum, and heavy-duty metal materials. It was specially designed for durability, so you should expect to use it for a pretty long time and in different kinds of terrain and weather conditions.
This car also comes with a very attractive look, with its nose cone designed for aerodynamic efficiency and its front wing with a splitter that helps to boost downforce and provide additional control.
This is an awesome choice for experienced hobby-grade RC enthusiasts because the car needs a fair bit of experience to easily maneuver.

However, it does not come with a receiver, charger, batteries, motor, ESC, steering servo, or transmitter which are all sold separately. So, you will spend a fair bit more than just the cost of the car. That being said, it also means that you can get this car to fit your desires, and you can make it even faster than 100mph! 
Arrma Limitless top speed out of the box
The Arrma Limitless has a top speed of 100+ mph\160 kph!
What motor does the limitless have?
This vehicle does not come with its own motor, but you should get an 8s brushless motor to enjoy the Arrma limitless at a high level of efficiency.
What battery does it use?
Batteries are not included with this car, but you can get two 5000mAh LiPO batteries, which would be ideal for your Arrma Limitless. 
Does the Arrma Limitless come ready to run?
The remote control, motor, batteries, ESC, steering servo, receiver, and charger do not come with this car, so it is not ready to run right out of the box. You need to buy and assemble all these components before you can start driving the Arrma Limitless.
Is the Arrma Limitless faster than Traxxas XO-1?
The Arrma Limitless and the Traxxas XO-1 can both reach some crazy speeds, but the Traxxas XO-1 seems to be just a bit quicker and more stable than the Arrma Limitless. Although, this is up for debate as some races between the two cars have ended with either car winning. 
Bonus Article:
ARRMA vs. Traxxas vs. Redcat
How fast is the Arrma Felony?
The Arrma Felony has a top speed of about 80+ mph.
This 1/7 scale RC Street Basher is tough and fast, and it can easily maneuver through different kinds of terrain. It can move at up to 80mph right out of the box.

It is also designed with an anodized aluminum chassis that contains a heavy-duty drivetrain and steel driveshafts. This is a very tough RC vehicle. All you need to do is get the batteries and you're reading to start bashing with your Arrma Felony. 
How fast is the Arrma Infraction?
The Arrma Infraction is capable of moving at a speed of about 80+ mph on different types of roads. 
This 1/7 scale RC Street Bashing Truck has great traction that allows you to drive on any kind of road in any condition, whether it's sunny, raining, or snowing. 
The chassis comes with a full-width front splitter that allows you to balance the distribution of downforce across the vehicle. This vehicle can move at incredible speed and it is best used by experienced drivers. 
This truck comes with a center brace under the truck's body to help boost strength and it also has a heavy-duty 4WD drivetrain that has some durable driveshafts, as well as gearbox internals and diff outdrives. 
This Arrma Infraction comes with a 2050KV brushless motor, as well as a metal-geared servo and a waterproof ESC.
How fast is the Arrma Vendetta?
The Arrma Vendetta can go over 60mph at full capacity.
The 1:8 scale Arrma Vendetta was built to create an amazing driving experience for whichever RC enthusiast is in control of it. 
The Vendetta is known for its excellent durability, strong composite chassis, sliding gear mesh, castellated slipper pad, as well as rubber shielded bearings all through the vehicle.

It also has a large foam bumper in the front to provide even more protection to the car.
Maintenance is also very easy with the modular design from Arrma. The chassis modules are removable which provides easy access to the power system, electronics, and differential components. 
The Arrma Vendetta uses the powerful 3900KV Spektrum Firma 3660 brushless motor, and the body is specifically designed to utilize aerodynamics and ensure your vehicle remains safe as it moves at very quick speeds. 
This vehicle also comes with a 2.4GHz transmitter, as well as an SR6200 receiver and a 100A Firma ESC that all work together to give you the extra stability and traction control that you need.
All you need to get before you start using your Arrma Vendetta is a hard case 2s or 3s LiPO battery, four AAA transmitter batteries, as well as a LiPO charger. 
How fast is the Kraton 8S?
The Kraton 8S is capable of running at a top speed of about 55+ mph.
This is one of the largest RC trucks produced by Arrma, and it is made in the 1:5 scale with some very sturdy and durable components. 
As opposed to most other RC vehicles that come with a plastic chassis, the Kraton 8S comes with a laser-etched aluminum anodized chassis.
This truck is specially designed to be used in off-road high-speed racing. Most of the parts on the truck are made of aluminum. The Kraton 8S also comes with a Firma 1250KV brushless motor and an S905 digital servo. 
The Kraton 8s RC truck is also equipped with a 2.4GHz radio control transmitter, so you can easily control it over a large distance. The remote control works smoothly with no interference as it connects to the SR6100AT receiver that is installed in the truck.

It has a trim dial function, servo reversing function, as well as a 3-position throttle limiter to make the use of the vehicle much easier.
This RC truck also has a great body protection brace system that boosts its durability. 
How fast is the Arrma Typhon?
The Arrma Typhon RC Buggy can move at speeds of up to 50+ mph.
This vehicle is an awesome combination of style, power, and strength. It comes ready to run right out of the box, although you will need to get a battery for this buggy as well as batteries for the remote. This RC buggy comes in 1:8 scale, and it comes with the Spektrum SLT3 transmitter and SLR300 receiver so you can drive your car from a far distance.
This RC vehicle also uses a very powerful 3200KV brushless motor and a 3s LiPo battery to help it reach high speeds.

The remote control is also equipped with a feature that allows you to reduce the power of the vehicle to about 50% or 75%, so you can easily control it by limiting the speed. The Arrma Typhon has a durable metal body and a strong chassis that ensures you can use your vehicle for a long time. 
How fast is the Arrma Granite Mega?
The Arrma Granite Mega is an RC truck that can move at up to 30 mph.
This is a ready-to-run RC truck that is great for both beginners and experienced RC enthusiasts.
The Mega 12T brushed 550 motor, as well as the highly-efficient ESC work to push this RC truck through different terrains at great speeds. 
This Arrma Granite Mega is equipped with a Dynamite 3300mAh 8.4V 7-cell NiMH battery, and this provides a run time of about 30 to 60 minutes long.
This vehicle also comes with a 2.4GHz remote control transmitter that also comes with 50% and 75% throttle control modes so you can easily regulate the speed of your CR car. 
Conclusion
The Arrma RC brand is one of the biggest in the game and it's clear why they are.
They produce high-quality, strong, efficient, and very fast cars. With four of their cars on this list maxing out at over 60mph, it's quite obvious that they love making fast cars. 
The Arrma Limitless, which is king above all the fast cars from Arrma, is also one of the fastest in the game and it is highly recommended if you want to enjoy a wild and adrenaline-pumping experience with your RC car.
Love ARRMA? Read This:
Outcast vs. Notorious
Kraton vs. Typhon