ARRMA 2022 new release Lineup | 3 new RC Cars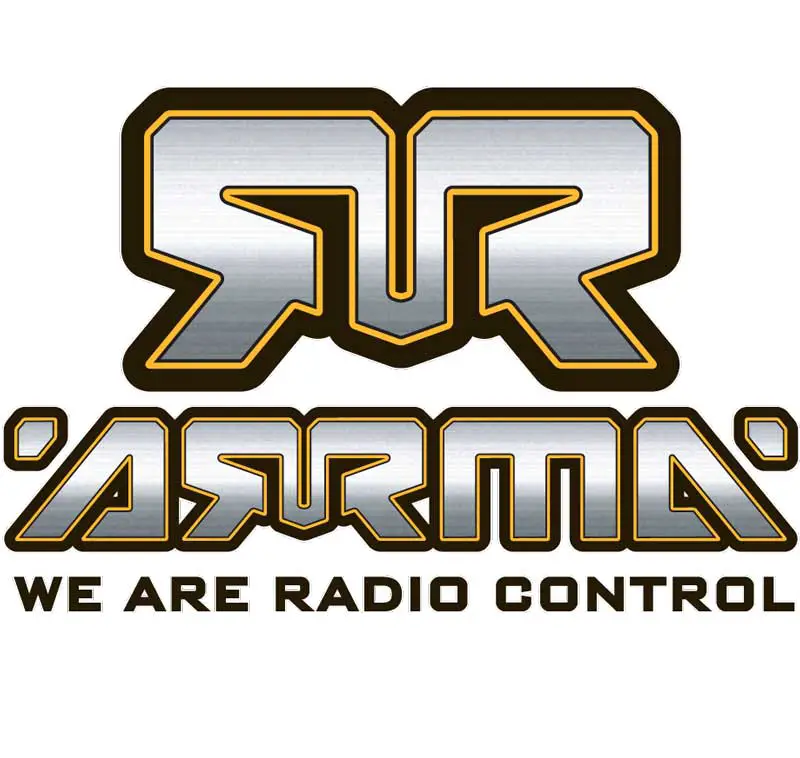 There are several top RC brands on the RC market today known for producing high-quality RC vehicles, and Arrma is one of these brands on this list. 
arrma new release 2022
Over the years, Arrma has produced some unrivaled, fun, and high-quality vehicles. It's 2022, and they are at it again.
Their latest 2022 lineup: 
The 2022 ARRMA Infraction 4×4 Mega 
The 2022 Vendetta 4×4 BLX 
The late 2021 release, the Arrma 1/7 Fireteam 4WD Speed Assault vehicle is stepping up the fun factor possibilities for those looking to hit more road-like terrain. 
These street-basher vehicles and speed machines have many RC enthusiasts talking. So, let's look at these vehicles to know what is so exciting about them. 
The 1/8 vendetta
If you love high-speed bashing, the newly released 1/8 Vendetta 3S BLX brushless all-road speed bash racer will give you that fun, fast experience on pavement or light off-road driving. 
In fact, the Arrma 1/8 Vendetta could be the fastest 3s RTR car for under 500 dollars. Out of the box, the specktrum electronics it comes with, including the Spektrum Firma 3660 3900Kv brushless motor and optional pinon, make this Arrma RTR car capable of hitting speeds as high as 70+mph.
Talk about the design, and you will observe it has an aerodynamically tuned Vendetta speed racer body, with a mohawk design that acts as a vertical stabilizer found on airplanes and jets to push 120 miles an hour. 
The cool thing about the Vendetta's shell is that it has four holes above the tires that help prevents parachuting on the body. Underneath the hood, you will find a massive bumper to help you slow down during hard hits. It also has a modular electronic design that makes your hot electronics swappable and easy to access. 
Arrma outsmarts every other vehicle in this 1/8 Vendetta by paying so much attention to detail all over its design so that it hits those speeds and holds well on the ground. 
Street priced at $449, you enjoy a two-color option (blue or yellow bodies) with matte & gloss effect paint schemes and scale decals. The large front foam bumper integrates with the body to offer maximum protection. It also has a large rear double diffuser that helps reduce turbulence and drag. 
The 1/7 Fireteam
It's no news that Arrma makes wicked rigs, and this is no exception! If anything, the 1/7 fireteam 4WD speed assault vehicle is built fast, durable, and very fun!
Built on a functional 6S BLX platform, the late 2021 released, 1/7 scale, ready-to-run Fireteam 4WD Speed Assault vehicle is the first Arrma vehicle of its kind. The simple reason is that it is designed, with an extra-long wheelbase and wide track for dynamic handling, which also makes the vehicle able to perform huge jumps at 60+mph on brutal terrains.
In fact, this vehicle rips and shreds through any terrain with ease. Throw a 6S LiPo in there and watch her rip with pop wheelies. Right out of the box, the 1/7 firearm is fast and tough without any modifications.
Plus, it has a rugged and realistic military styling, from the military-styled multi-panel RC body available in matte black or matte-white camo designs that reflects the unstoppable toughness of its chassis. It also comes out of the box with a military-inspired multi-terrain dBoots Fireteam airless style tires. 
What set's this Arrma model apart from others is that although street priced at $749, the 1/7 Firearm is the first ARRMA off-road vehicle to include a mechanical handbrake! Beginners can even run them on a 4S LiPo that offers 50% power and still have fun. The interior also features four Fireteam crew figures. 
The 1/8 infraction
Another 2022 new release from Arrma is the affordable 1/8 Infraction 4X4 MEGA Resto-Mod Truck RTR. Like the Vendetta and Firearm models, the 1/8 Infraction model was designed for speed and durability, with a classic Resto-Mod truck body for all-road bashing. 
Street priced at $319 and factory-finished in two stunning print scheme choices, the Arrma 1/7 Infraction comes with 4S capable metal-geared diffs, a powerful 570-sized, MEGA 9 turn brushed motor, tough, gun-metal colored truck wheels, and an all-road dBoots Katar vented tire that makes them easily chunk through any terrain. 
Plus, they are designed tough to hit speeds of 80+ mph on 6S power. And like every other Arrrma model, you will find the signature Arrma modular design underneath the body to ensure easy maintenance of the car's electronics. Three unique detail about this RC model is that they come with a body protecting roof skid, roll bars, and a large front foam bumper for maximum protection. They also come with a large rear diffuser that reduce drag and instability when running. 
Are Arrma RC cars any good?
If you are wondering whether to invest in any of these new releases from Arrma but don't know if they are good enough and worth the investment, be rest assured because all Arrma vehicles are good. Arrma is one of the major players in the RC industry like Traxxas because they produce some of the best RC vehicles you will on the market. 
Check every Arrma model and you can expect to find 2.4GHz radio systems, durable electronics and chassis design, and waterproof and water-resistant components. 
The best part is that Arrma RC cars are robust performance vehicles that come at affordable prices, unlike many other RC vehicles. With an Arrma vehicle, you can expect to get good quality cars for focus on fun, durability, and speed. 
Conclusion
Arrma has been in the RC industry for years and makes the finest RC cars with a wide variety of price points that are far cheaper than many RC models, especially those from Traxxas. These 2022 lineups are no exception.
So, if you are looking for a super-fast, fun, durable, and unique RC model that rivals even the most popularly known RC manufacturers like Traxxas in terms of design and upgraded components, the 1/8 vendetta, 1/7 Firearm, and 1/8 infraction are three Arrma models that meet the scale.