is Traxxas Going Out of Business? | (7 hours of research)

"Beginning in 2019, Horizon Hobby will no longer be distributing Traxxas products. We intend to carry Traxxas until our inventory is depleted, which we expect to be at the end of 2018. Our goal is to support you as needed through the holiday season…"

The Announcement Made By Horizon Hobby In 2018
Is Traxxas Out Of Business?
Traxxas is a top innovative RC manufacturer that has stood tall in the RC industry since its establishment in 1986. In fact, Traxxas dominated the RC market with their performance-driven ready-to-run RC vehicles for all hobbyists.  
Regardless of this, speculations continue to rise on the legendary manufacturers exiting the RC industry. In this guide, we dive into the brands' history and the possibilities of Traxxas leaving the RC market. 
Traxxas is here to stay
In late October 2018, Horizon Hobby released a statement that they will no longer be offering Traxxas products, starting at the beginning of 2019. Plus, with many Traxxas retailers like Hobby Fever closing their online businesses, the speculation on Traxxas closing increased. 
Today there is no dought that Traxxas is still in business.
Four years after Horizon's announcement Traxxas is all in; releasing new models with better engineering, innovative technology, and better components. they are investing more into making the brand 'the fastest in radion control' and hobbyists definitely love it and buy the brand's products.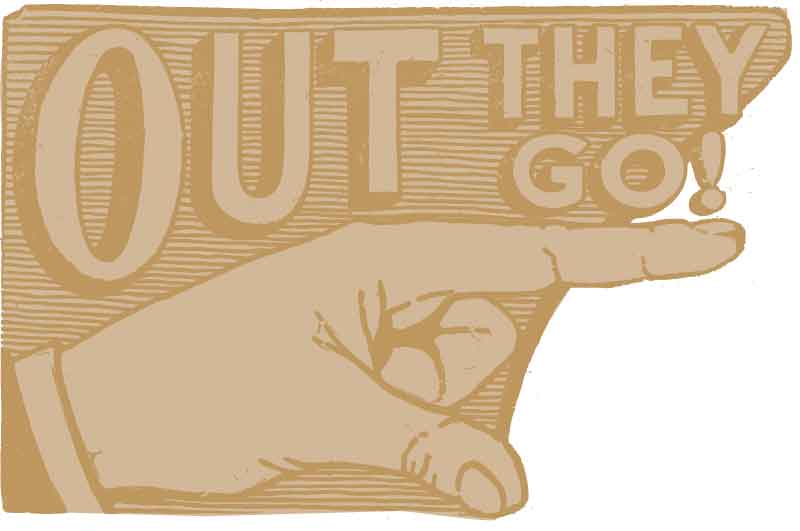 traxxas is a good, stable company that pushes forward
Traxxas is a big-name hobby-grade manufacturer in the RC industry that has dedicated several years to produce the best RC cars over other competitors. 
However, many RC hobbyists may think otherwise. Most RC hobbyists believe that they are bad for the hobby since they deal with competitions through legal actions to hurt their sales. Also, Traxxas impairs their ability to invest in advanced innovative technologies since they have to pay a huge sum after a failed lawsuit. 
Several other RC hobbyists believe that Traxxas tries to lock their customers into an ecosystem that is difficult to escape once they get in because everything gets more complex once you try, especially when you try charging their batteries with a normal charger. 
Also, downplaying the dangers and complexity of driving RC cars as "big toy cars" to force beginner hobbyists into buying models like X-Maxx they have no experience whatsoever driving.
While these factors may seem logical, Traxxas is a great company and RC brand.
Traxxas are RC manufacturers that aim to provide budget-friendly entry into the hobby-grade RC world, with fantastic performance cars and providing the most exciting mind-boggling experience when used on both off-road and smooth on-road surfaces. 
Why There were Rumors About Traxxas Closing?
When it comes to building the fastest, toughest, performance-driven RC models, Traxxas ranks number-one. 
Despite the brands relentlessly innovative and engineer-driven strategies to stay on top of their competition and make sure that every RC model they produce delivers maximum performance, fun, and value to every RC hobbyist.
The statement released by Horizon Hobby informs retailers they will no longer be offering Traxxas products, starting from January 2019 has led people to assume that the Traxxas brand is going out of business. 
Even though Horizon hobby no longer offers Traxxas' RC cars and products, the brand is still available to purchase all over the web, and hobbyists keep buying it with ease.
Traxxas has always been an independent company that developed its products itself, and the action taken by Horizon couldn't stop the innovative brand from keeping growing.
Traxxas has had the same owner since 2003
Traxxas was founded by the then-owner of LaTrax, Jim Jenkins, and co-founder David Katz in 1986. However, Jim sold the company to co-founder David Katz in 1994, who held on to the company's reigns for nine years.
In 2003, Mike Jenkins, son of co-founder Jim Jenkins, purchased the Traxxas corporation's ownership rights. To date, CEO Mike Jenkins remains the owner of Traxxas, with the company now standings as the most popular, number-one selling brand and Fastest name in the hobby-grade remote-control industry, Traxxas. 
Traxxas is a competitive RC brand
All hobby-grade manufacturers need to remain competitive to stay in the RC industry. Traxxas has been very competitive with good products, service, and reasonable pricing, and while they have estimated revenue of $100-500M and over 100 employees, there's no doubt that the market continues to be a competitive one. 
Traxxas's top competitors include ARRMA, Team Associated, and Losi.
Those are big names in the RC industry, but when it comes to brand recognition, providing good value for money and appealing to the consumers, they cant match Traxxas.
Hobbyists all over the world, and especially in the US find Traxxas as great for beginners and advanced RC enthusiasts. With tons of power, performance, durability, ease of use, and compatibility, it seems that Traxxas covers the RC world entirely with a model for each level. Add to that the fact that most of their cars has an average price tag, and its no wonder people love it so much.
How Many Models Does Traxxas have
Traxxas makes almost every RC hobby-grade vehicle. With over 60 models from monster trucks to rally cars to choose from in 2WD, 4X4, electric, and fuel-burning styles. Traxxas has many classic models like the Stampede and Slash that have been around for almost a decade now, and are still considered good RC cars by consumers.
Why Did Traxxas Sue Arrma?
Traxxas builds and sells hobby-class remote-controlled nitro and electric models. Advanced RC hobbyists understand that the process of building an RC car is often expensive due to taxes paid on models, especially when they take the form of real brand-name cars. 
Due to their goal to stay at the top helm of the RC industry, Traxxas applied for patent rights on existing technologies in their RC vehicles, such as vehicle suspension, protective enclosure of an RC vehicle, and integrated center point steering. 
As patented technologies, it equates that other competitors wouldn't have the right to make, use or sell these technologies. However, Arrma infringed on multiple patents held by Traxxas regarding shock positioning and center point steering. Hence, in 2016, Traxxas filed a lawsuit against ARRMA over their use of Traxxas patented cantilever style suspension. 
What Other Companies Did Traxxas Sue?
Traxxas first filed a lawsuit against HPI Racing in 2014 for patent infringement as the RC hobby-grade manufacturers used a rubber seal for waterproof functions, which was similar to their idea for a "waterproof Rx box."
On June 5, 2020, Traxxas filed a lawsuit against Maclan Racing regarding trademark infringement, unfair competition, dilution, and unjust enrichment. This lawsuit originates from the naming of the MMax line of ESC's and its relation to the Maxx line of trucks Traxxas carries.
speculations about Traxxas being out of Stock in 2021
While there have been many speculations about Traxxas being out of stock, Traxxas shook the RC industry with another off-road legend; The Traxxas 2021 Bronco TRX-4. 
The Traxxas Bronco 2021 model combined Ford-approved realism and speed performance-driven electronics for exciting off-road adventure no matter the terrain. Cost only $549 with heavy-duty electronics, 21T Reverse Rotation electric motor, steel Ladder Frame with Nylon Composite Crossmembers chassis, 2075X Metal Gear servo, and 32P gear pitch. 
even covid didn't stop Traxxas
Statistics reveal that the RC industry has grown to worth more than a 2.5-billion-dollar industry globally with no signs of slowing down. 
However, with the emergence of the Covid-19 pandemic in March 2020, various RC manufacturers seized production and shut down their companies. For Traxxas, the Covid pandemic forced employees to stay at home for over a month. Several Traxxas franchises applied for the PPP loan, which they got. 
The good news is, while various competitors sort the comfort of their home to relax during the Covid Pandemic, Traxxas gambled on future investments and ordered continuous production of their RC models. This was a great move as the gamble seemed to pay off. 
From early May to June 1, when business reopened, Traxxas could generate triple sales compared to 2019. 
Conclusion
If you're wondering whether Traxxas will exit the RC industry anytime from now, hopefully, this article has helped you understand that they are far from done with the RC market. 
Traxxas is a brand that has dedicated several years to producing high-quality, budget-friendly RC models for both advanced users and beginners; Even the recent Bronco TRX-4 model is engineered with an amazing build to suit off-road terrains. So, no matter the rumors or speculations, Traxxas vehicles are cool and continue to top other competitors in the RC world today. 
Sources