Citadel paint review | Is It Best for miniatures and models?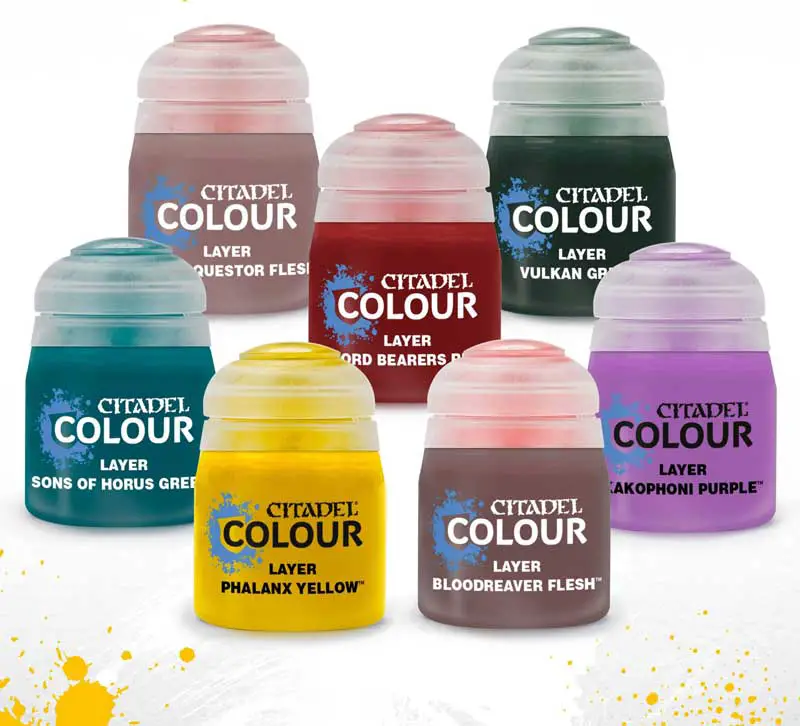 When considering painting your miniature and scale model kits, it's all about using the right paint for your project. 
Paint brands like Citadel are known to offer some good paints for model and miniature kits. But, how good are the paints that most miniature painters always have in their stash? Let's find out. 
Is Citadel paint good? 
Before you become a diehard enthusiast, as a model builder, you most likely would have heard of the infamous Game Workshop brand. 
Citadel is so popular no because of their 25+ years in the hobby industry but because they make some of the best miniature paints on the market. 
Their paints are acrylic and are very high quality. In fact, their paint pigments are considered to be "artist grade" thanks to their high consistency and pigmentation. 
When used, you can expect your paint to have the same quality and color as in the bottle. Their high pigmentation means GW Citadel paints offer better opacity and has a smoother matte finish. Plus, they also won't fade when thinned like regular acrylic paints. 
This way, you get more detailed textures on your project, whether large or small surface. 
Citadel Pros
This range has a good choice of colors 
The paint has a good consistency, 
Good pigmentation 
It can be thinned with water alone
Suitable for use in an airbrush
Availability isn't so much of an issue 
Short dry time
You can easily influence paints transparency and viscosity and still keep the color saturation at desired levels
Easy to clean
Non-toxic
Citadel Cons
You pay more for less paint wrapped in a duff pot
The pot design allows the paint to dry easily 
When thinned, Citadel paint is good for miniatures 
Citadel paints are great for adding extra details to your miniatures. 
Although their high pigmentation might seem a challenge for miniatures, when thinned properly, they offer amazing finishes from glossy to flat. 
GW Citadel is a joy to use
In terms of usability, Citadel paints are the gold standard for ease of use.
They go on smooth and can be easy to thin out. They even last long, and with just a few pots of different colors, you can easily paint your miniature armies. 
Their paint is easy to mix
Citadel paints come in a mini paint can. This can be an advantage when it comes to the space available for mixture. However, it is also a major setback since you can't mix and shake them well in a small can. 
Mixing your Citadel paints will be easy when you have access to dropper bottles. 
*To mix precise amounts of citadel paints, transfer them into a dropper bottle. Then, add a tiny bit of flow improver to it. Then shake. 
Citadel's coverage and results
Where Citadel's paint range, especially the washes and foundation paints really shine is in their coverage and the effects they offer. 
Citadel paints are highly pigmented to offer one-coat coverage. 
But, this may depend on the underlying color. Low opacity colors like red and yellow will need at least two coats to provide detailed coverage. Citadel's line of washes will leave a slightly satin finish when used. 
In fact, it is possible to get very effective coverage and finish with a simple, neat basecoat and two to three layers of wash.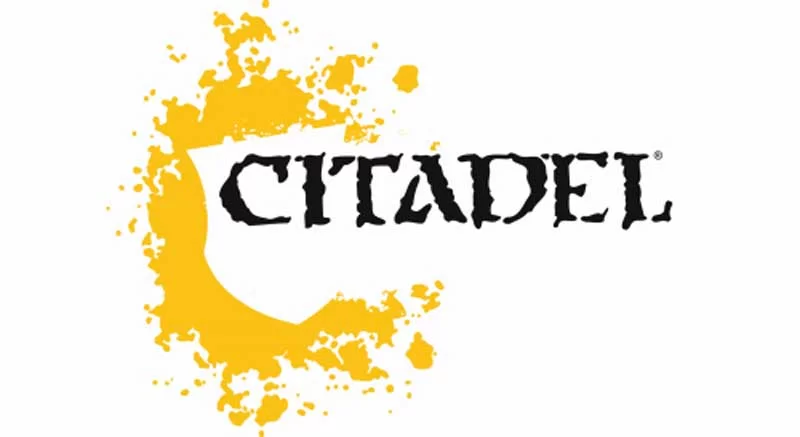 Is Citadel paint easy to clean and fix?
Believe it or not, Citadel paints are easy to clean.
All you need to clean them is warm water and a pair of sharp tweezers to get the paints off your brush, pot, and airbrush can. 
Citadel paint dry time is ideal
When considering the dry time, faster is never a good sign, especially for miniature paints. 
When acrylic paints dry quickly, it produces a lumpy mess while rendering the blended color messy. Paints that dry too fast won't work well, especially if you're trying to create certain effects.
In the pot, Citadel paints dry out faster than most paints, thanks to their open pot design. But, used on miniatures, the paints can easily withstand being exposed to air and will fully cure between 1 to 2 hours. 
Citadel's color variety includes 145 colors
If you're an advanced painter but haven't tried your painting skills in the last ten years, you would think Citadel still uses its former 72-paint range. 
What you don't know is that a whole lot of new tones have been added. 
Today, Citadel's paint consists of over 145 paints split into seven categories: bases, shades, layers, all-new dry compounds, textures, glazes, and technical.
Will it last for a long time on your model or miniature?
Citadel paints can last as long as 20 years. 
The high pigmentation levels of Citadel paints mean they will last for a long time on your model or miniature. This characteristic means the paint can last long enough for you to paint several armies and still have some paints left after a few years.
The bad: Citadel's prices
Games Workshop's paints are of good quality and in high demand. 
But, for many entry-level painters, the biggest drawback to purchasing a pot of Citadel paints is that they are expensive even though they come in smaller-size bottles. 
Citadel Shade typically costs $7.80, but you can pick up a 12ml Citadel paint pot for as high as $10.
Should you get the set?
A 12ml bottle of Citadel paint can cost as high as $10. So, if you can get a set with more than 10 bottles at $75, it'll be a worthwhile deal. 
For example, Citadels Warhammer 40,000 Paints set contains thirteen 12ml pots of Citadel paint with the main colors and brushes. You'll find one color each of Mephiston Red, Retributor Armour, Abaddon Black, Technical Tesseract Glow, Technical Astrogranite, Macragge Blue, Averland Sunset, Agrax Earthshade, Runefang Steel, Bugman's Glow, Runelord Brass, Leadbelcher, Corax White, Citadel Starter Brush, Citadel Starter Set Clippers and Mouldline Scraper. 
FAQ
Is citadel paint acrylic
Citadel colors are usually combined with an acrylic polymer and blended with water. Hence, they are acrylic paints. 
Can Citadel paints be airbrushed?
Most Citadel paints are not ideal for airbrushing because their pigment particles are larger than what an airbrush paint can withstand. 
However, Citadel air paints are designed specifically for airbrushing. Unlike the highly pigmented Citadel paints, these paints are body-less and have low viscosity. So, they are excellent for use in airbrushing. 
Is Citadel paint toxic
All Citadel paints are non-toxic since they are acrylics and lack some toxic substances cadmium, magnesium, and chromium. They only become toxic when airbrushed in enclosed spaces and without proper ventilation. 
Do citadel paints need thinning?
Yes, you'll need to thin down Citadel paints before use due to their thick pigments. Else, you risk covering up small details and creating a messy finish. When used in an airbrush with small needles, you also need to thin the paint so you can get better coverage. 
Conclusion
Citadel paints are quite expensive, no doubt. But it is definitely worth it. 
They are high quality and on par with artist-grade paints, which makes them one of the best paints for miniatures. Their thick quality means they offer a longer lifespan. 
Not only are they high quality, but they cover well, are easy to use, come in a set, and their color selection is also vast. You will be able to find a color for just about anything. Plus, thinning them will be a breeze with an agitator, flow improver, and a dropper bottle.