Is miniature painting an expensive hobby? (Expenses Listed!)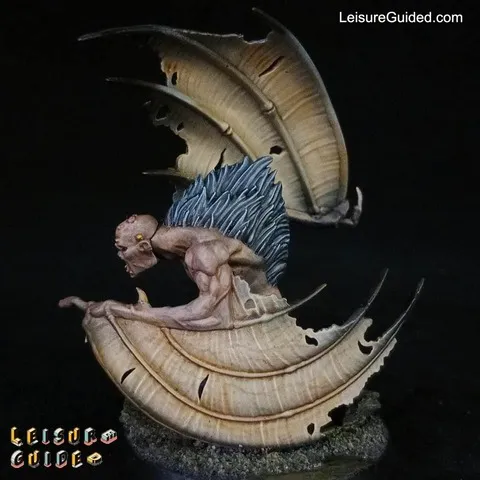 Miniature painting is an entertaining and relaxing hobby. In fact, many people start painting minis for the fun of it.
Yet, starting out can be a hit or miss when it comes to pricing. 
From the kits themselves to the painting gears, before getting into the hobby, you need to know how much painting miniatures will cost. 
The most important thing to keep in mind is that value per price, miniature painting provides great value! If you consider the time it takes to build and paint a miniature you will find out that this hobby only costs a few bucks for tons of fun.
Is painting miniatures expensive – how much will it cost to start painting miniatures?
Miniature painting is a fun hobby, but it can quickly become very expensive, ranging up to $599 due to the materials needed and the figures themselves. 
Depending on the model, you may need to use lots of paint. On the other hand, buying the figures can take a toll on your finances since the figures are quite expensive. 
On average, you can spend between $250 to $300 on paint and supplies, and you still won't have enough paints, or supplies to paint your miniatures. 
If you plan on engaging in miniature painting, consider a budget between $300 to $500 or more. 
The good news is that the cost is mostly upfront. Once you have your supplies in storage, they will last for long.
What is a good budget to start miniatures painting
Like every other hobby, many painters believe that buying cheaper materials will hinder you from experiencing the full fun of miniature painting. However, even the costliest material won't guarantee fun all the way. 
The truth is that even on a budget you can still have a fun time painting your miniatures. 
With an initial investment of $50 to $100, you will get a good enough introduction to miniature painting. 
| | | |
| --- | --- | --- |
| Gears | Price | Necessary |
| Paint | $2 to $30 | Yes |
| Miniature | $10 to $2800 | Yes |
| Glue | US$6.74 | Yes |
| Brush set | $10 to $30.00 | Yes |
| Thinner | $10 to $12.46 | Yes |
| Primer | $1.53 to $3.96 | Yes |
| Spray both | $70 to $100 | Yes |
| Brush cleaner | $12.46 to $15.99 | No |
| Airbrush | $85 to $199.95 | Yes |
| Stand | $19.99 | No |
| Table top cover | $2 to $7.99 | Yes |
| Palette | $10 to $20 | No |
| Vanish | &8.40 to 434.32 | Yes |
| Miniature painting light | $30 to $100 | Yes |
| Paint desk | $30.80 | No |
| Fine-grit sandpaper | $4.42 to $5.00 | Yes |
| Xacto knife | $1 to $11.19 | Yes |
| Fine files | $1.41 | No |
| Water pot | $8.50 to $27.57 | Yes |
| Towel | $2 to $5 | Yes |
| Painting handles | $19.99 to $35 | No |
| Paint storage | Less than $1 | Yes |
the miniatures Are Probably The 'Expensive' Part
A 2000-point Warhammer army will cost about $500. However, each miniature differs in price. 
Some are cheaper and cost below $40. For instance, a 25mm Grot, space marine, and Imperial guardsman cost between $30 to $39. On the other hand, you can get more expensive kits like a Base+++ size Imperial Knight which costs $450. 
Nonetheless, DnD minis cost less on average than Warhammer miniatures. 
How Expensive Are Warhammer miniatures – What is their average price?
Yes, Warhammer miniatures are quite expensive. They are among the most expensive tabletop games, such that a starter kit may cost up to $200.
More expensive Warhammer 40K miniatures range between $300 to $2,000. For instance, the Imperial Knight Warden cost between $300 to $340, Tau Supremacy Armor costs $600 to $660, while the Warlord Titan is priced at $200 to $2800. 
Are DnD miniatures expensive?
their average price
Dungeons and Dragons are some of the less expensive miniatures with an average price below $20. 
I got 30 pieces of unpainted DnD Nolzur's marvelous Miniatures Wave16 at $162.81, meaning a single figure from this set costs $5.70. 
However, the pre-painted ones can cost as much as $7.83 per figure. A good example is the pre-painted DnD Icons of the Realm: Sahugin Warband Set.  
Are custom miniatures expensive? What is their price
Custom miniatures do cost more because they come pre-painted. They can cost anywhere between $100 to $200+. 
Consider the Cost Of paint for miniatures
Paint cost varies with brand and bottle size. However, the price typically ranges between $2 to $30 for a single paint bottle, and you'll need more than this. 
A 17ml pot of Vallejo paint will cost $2.49 online, while an 18ml pot of Citadel paint costs $7.80. On the other hand, an 18ml Army painter paint bottle will cost $5, and a 17ml Scale 75 paint bottle will cost $9. 
other expenses for miniatures painting
Besides the paints and miniatures, you will also need to invest in painting and cutting gears. You'd think the painting gears would be not less than five, but they are more. 
From brushes, airbrush stands, thinners, primers, cleaners, spray booths, tabletop covers, lights, palettes, Xacto knives, vanish, fine-grit sandpaper, glue, files, water pots, towel, paint desks, painting handles, and even paint storage. The essential gears can be an expensive purchase individually. 
Of all these, an airbrush alone will take a substantial amount from your budget. But you can easily spend as high as $200 getting these supplies. 
Should you start with starter kits? Do they have minis in them?
A starter set has minis included in the package and won't cost as much as what you spend when getting your painting tools individually. 
A typical starter set will include up to 8 different color paints, brushes, and minis. However, some are more costly than others. 
Yet, a good starter kit that won't cost a fortune is the Reaper Learn to Paint kit. It is priced at $35 and includes 11 Bottles of MSP Core Colors, MSP HD Paint, 2 Brushes, an instructions guide, and 3 Bones Miniatures. 
Who is the most expensive brand in the industry
Price-wise, Games Workshop miniatures, and their Citadel paints are the most expensive in the industry.
Their 12ml paints cost $2.99, while a 17ml Vallejo costs $2.49. This makes them the most expensive brand in the industry. 
Conclusion
Whether you're a beginner or an experienced painter, miniature painting costs can quickly add up the more you get advanced kits and painting gear. 
On the flip side, starting cheaply on a budget is possible, especially for beginners. Just buy a starter set and start painting your small figures.