Is Futaba RC out of business? (RC industry research)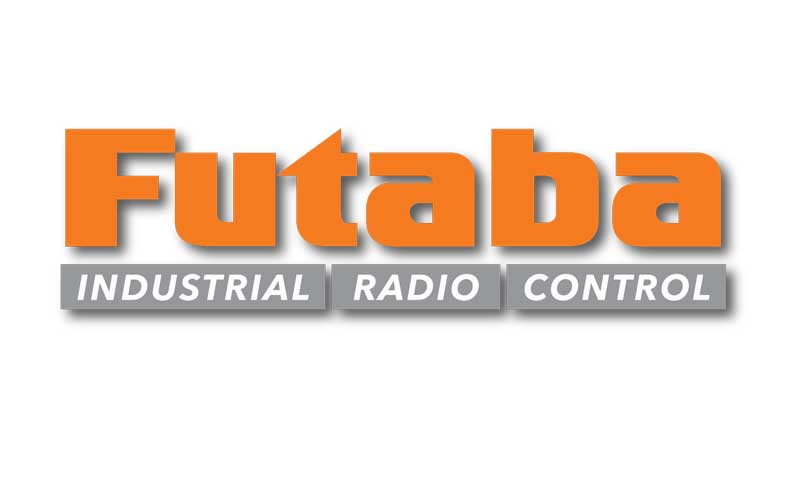 Futaba is a notable manufacturer of hobby-grade radio control parts. Popularly known for offering a wide range of radio accessories from servo extension to transmitters and replacement parts, many RC enthusiasts have used Futaba RC accessories to bag numerous world championship victories. 
If you've sourced different means to purchase Futaba electrics but can't seem to access them, then this article is for you. 
This brings us to our question; 
Is Futaba RC going out of business?
Rather than wind up, Futaba continues to produce and develop innovative high-tech parts that set trends in the RC industry. 
Futaba has been a world-leading manufacturer of radio control products since 1962. However, the distribution rights were transferred to Hobbico Inc., making Hobbico responsible for marketing, sales and services for almost twenty years.  
On January 10th, 2018, Hobbico filed for Chapter 11 bankruptcy and protection and announced the company was up for sale. This led to a standstill in production for months until April 13th, when Horizon Hobby acquired control of most RC brands controlled by Hobbico. 
However, Futaba was never one of these brands as Hobbico never owned Futaba. This crisis caused Futaba to withdraw distribution rights from Hobbico. Of course, a step like this would make Futaba fans think the business is going out. But, that's not the case. 
Futaba's short history
Futaba has long since paved the way for itself in the RC industry since its first radio control product was released in 1962. However, the company was initially established in 1948 in Japan as a manufacturer and distributor of receiver vacuum tubes. 
Since its first RC product release in 1962, Futaba has continuously expanded its product line-up, function, quality, and performance by creating more global service stations. In 1989, Futaba made its way into the US RC industry, with its main location established in Huntsville, Alabama.
Since then, it has expanded to three other locations in Schaumburg, Illinois, Plymouth, Massachusetts, and El Paso, Texas. 
Who owns Futaba RC?
Futaba RC, with native name 双葉電子工業株式会社, is a Japanese company established on February 3rd, 1948, in Mobara, Japan.
The company is run and headed by the president, Hiroshi Sakurada. 
Where is Futaba RC made?
Futaba is a Japanese company. However, their products are primarily produced in their different US locations.  
In Schaumburg, Illinois, the engineering design group, testing and display sales operate.
In Plymouth, MI supports and automotive sales units operate, while in El Paso, Texas, the product inspection occurs. El Paso also serves as the warehouse site for Futaba RC products. After manufacture is complete, each product is shipped to Huntsville, Alabama's Hobby radio control division. 
What is a Futaba RC?
A Futaba RC is a top-tier modeler radio accessory produced by Futaba. So, whether you're getting a servo extension, surface receiver, transmitter battery, or replacement part from Futaba, they all make up a Futaba RC. 
Are Futaba radios good?
The short answer is yes, Futaba radios are the real deal, and they will fit any RC hobbyist's needs as they are some of the most advanced and well-produced RC radios on the market.
No doubt, an RC radio with advanced technology will increase the performance of your RC vehicle. However, it can be difficult to determine what a good RC radio is. Several factors like usability and comfort determine how good an RC radio is. Other factors that determine the quality and reliability of your RC radio includes:
a compatible switch and dial placement. 
comfort while holding the gimbal placement. 
comes with rounded corners that do not dig into your hands when you grip it.
easy to see display screen both in low light and outdoor environments.
feels balanced when you hold it.
It doesn't weigh much.
comes with a soft rubberized grip rather than hard, slippery plastic.
Apart from these, you also need to consider the protocol the radio brand uses. 
Most radio systems are designed with communication protocols that are not compatible with each other. So, if you have several RC models with one type of receiver and later decide to convert to another radio brand receiver, you won't find it easy to achieve this; unless you also switch all your receivers to the radio brand, you want to convert them to. This process will make you spend more than your average budget. 
But, this is not the case with a Futaba radio. If your RC vehicle uses a flybarless system, you'll also be glad to know that Futaba radio supports this communication protocol. 
Another benefit of a Futaba radio compared to other radio brands is that they support aircraft telemetry. Telemetry is a tool that allows you to get real-time information on temperature, voltage levels, RF signal strength, RPM and many more. 
Add the fact that Futaba uses two distinct 2.4GHz spread spectrum protocols – FASST & S-FHSS, which cost differently but will allow you to find a model that fits your needs. 
These different features, from the diverse communication protocols to the possibility of getting real-time information, make Futaba radio some of the best in the RC market today. 
Should you buy Futaba?
Futaba RC products are built to serve at their peak. However, they come at an expense. Well, their quality justifies their price, but not all RC enthusiasts can afford to get a Futaba radio for their RC vehicle. 
Nevertheless, Futaba RC's, especially the radio, is designed with intricate, exclusive designs and modifications that offer RC enthusiasts maximum performance levels. 
Conclusion
Futaba is a brand that has produced some top-class RC accessories since the release of its first RC product in 1962. And even with Hobbico going out of business, the leading innovators still maintain their stand in the RC industry. So, if you're wondering whether Futaba is out of business, your answer is no. If you need a Futaba RC for your RC product, then find some top online stores like Amazon, eBay and Walmart to get every part you may need.