Is Duratrax out of the RC business (2023)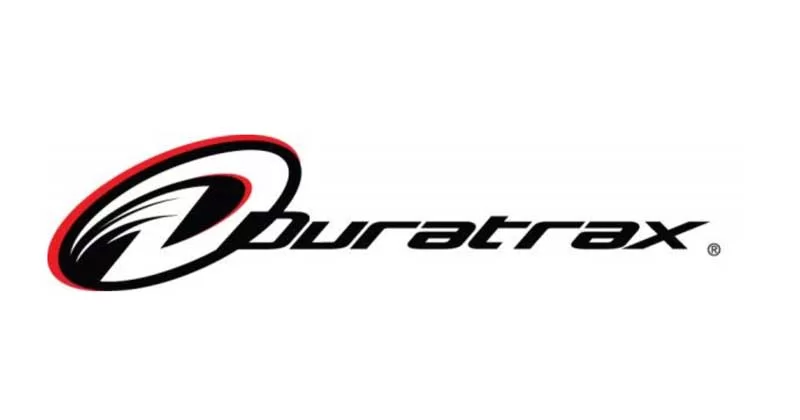 Duratrax is a hobby accessory manufacturer that started in the late 1980s as strictly a tire line. 
A few years down the line, the company has shifted its focus to other RC car accessories focusing on RC tires and body paint. However, the company has since had its backlogs of challenges which many RC enthusiasts felt would make them close down.
But is Duratrax really going out of business?
Is Duratrax still in business?
Like Arrma, most RC enthusiast believes that Duratrax is going out of business, but the truth is that the RC paint and tire brand continues to make waves in the RC industry with their exceptional and high-end products. 
On January 10th, 2018, Hobbico Inc. filed for official bankruptcy under; 
"Chapter 11 Relief and Pursues Sale of Company Seeks Protection from Creditors to Restructure and Attract New Capital Investment."
This news put the RC world in chaos. However, a few months later, Horizon Hobby placed the winning bid for Hobbico's RC assets, becoming the new owners of Duratrax.
Since then, the RC paint and tire brand has produced some hit RC products. Late into July 2019, Duratrax announced the release of the Munition MT 2.8 Mounted Tires for monster trucks.
Fast forward to 2021, and they also released a Class 1 Scale Crawling Tires with super-soft rubber and scale realistic tread patterns for a fun rock-climbing adventure. 
Does Horizon Hobby own Duratrax?
Hobbico Inc previously owned Duratrax. However, the international American hobby product distributor Horizon Hobby now services Duratrax and other major brands previously under Hobbico's ownership. 
What does Duratrax make best?
Duratrax makes the best RC wheels and accessories for any RC car, especially RC trucks. 
Even after three runs, your Duratrax tires will still look good, offer excellent traction and grip extremely well on off-road and on-road terrains and even cost as low as $100. 
The best part is that Duratrax tires have an advanced build than the stock Traxxas Talon tires, even when they cost the same. One of the best RC tires designed by Duratrax is the Six-pack MT 2.8" 2WD Mounted ½" Offset Tires. They offer excellent traction on any surface, though meant for off-road. They can also do a balloon and withstand good bashing and even speed runs. 
Is Duratrax a good brand?
Duratrax RC accessories are pretty good. While the hobby accessory manufacturers don't have a big aftermarket line and only offer stock products, their truck accessories are pretty strong. In fact, you can hit trees, polls, walls, curbs, and they will still have that strong build without damaging. Add the fact that Duratrax wheels will offer good speed and runs on all surfaces at the same time, and you'll want to get one of their products. The best part, Duratrax products are cheap and hold up well for their price.
So, if you're wondering whether Duratrax is a good brand, the simple answer is yes. Duratrax truck accessories like tires offer you a solid ride for a relatively low price, and you can also have fun with it. Duratrax tires are as functional and efficient as any industry-leading tire brand and should not be overlooked. 
Where can you get Duratrax products?
Unlike most top brands like Arrma and Traxxas, getting Duratrax products from your local hardware store won't be easy since the company only offers stock products. 
The good news is that you can find any stock you need on online stores like Amazon, eBay, Tower hobbies, Hobby Town, and Walmart.
Should you buy Duratrax products?
Duratrax has some of the best RC truck accessories made with quality build and designed for maximum fun. 
Plus, the tires aren't as soft as stock tires, and you can even feel the heavy padding when you squeeze it. Duratrax tires also come with rims that are sturdier than stock rims, which means they will easily withstand good bashing and will last long. 
In terms of looks, they give your RC truck an aggressive look to match its performance since they come with a super aggressive tread that can grip well on any surface. If you're thinking of using them for a maneuver, the Duratrax wheels will make it very easy to do standing backflips.
So, whether you buy Duratrax products or not will depend on what you want from your RC car. However, Duratrax products are cheap and will provide maximum satisfaction performance-wise on any terrain.  
Conclusion
Different RC manufacturers have unique properties that make their products the most sought-after. However, a good RC accessory manufacturer will offer both beginner and seasoned hobby enthusiasts a model they can enjoy on any terrain.
Ultimately, only you can decide if the brand will be the best for you. Duratrax is a brand that makes some of the best and most efficient RC truck tires and body paints that will make your RC vehicle stand out. If you think they are out of business, think again because they continue to stun the RC world with their amazing wheels and paint.