the fastest Tamiya RC car (faster than you think)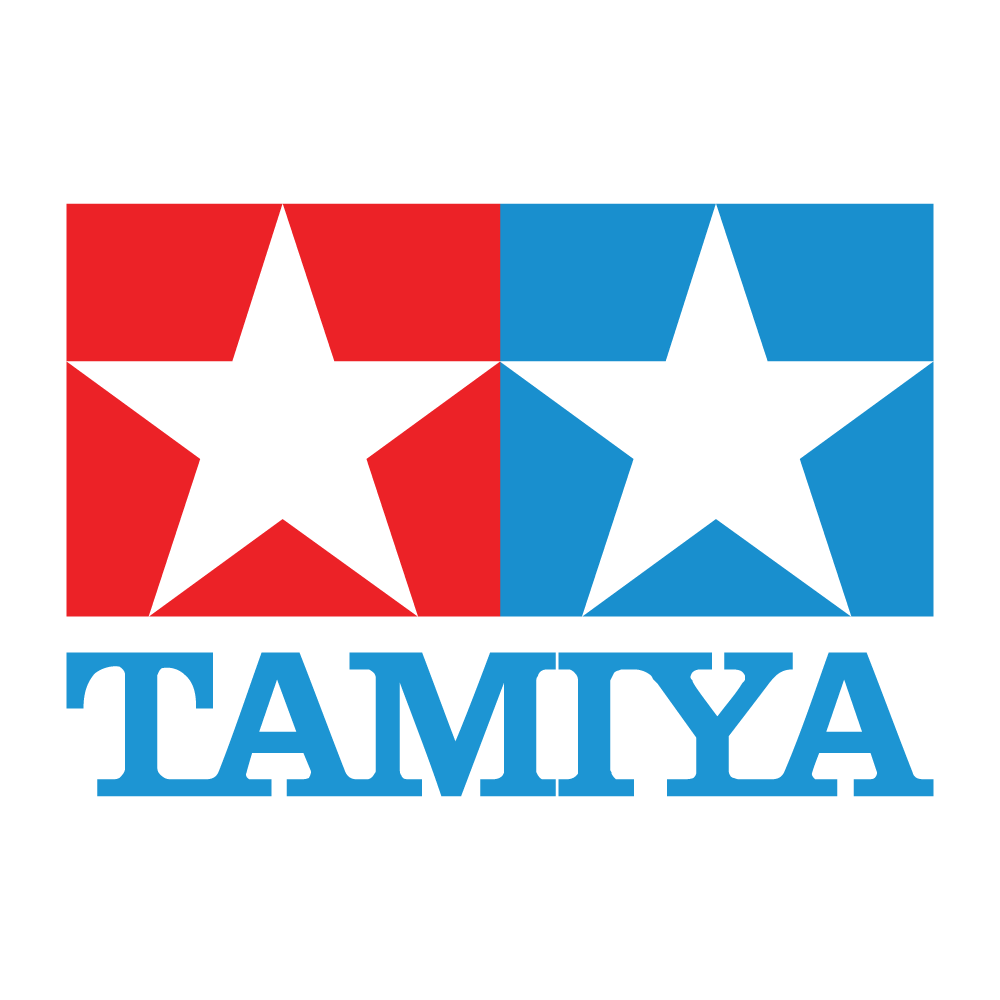 Over the years, Tamiya has manufactured many unique RC cars, varying in scale, size, and functionality. Because of how long they have been in this business, they have garnered more experience than most RC companies.
Tamiya has improved its products to match the quality of most RC brands recently founded while still focusing on durability and high performance.
There are not many Tamiya cars that can travel above 40 mph+, though some of Tamiya's cars that can do this are:
• Tamiya Super Levant is the fastest RC car from Tamiya – this model can attain a top speed of 40 mph flawlessly.
With its 8T brushless motor and bathtub chassis, this RC car can maintain its rigidity as well as exude great power and speed. 
•The Tamiya Frog is a Tamiya RC car that can travel up to 40 mph. This RC car is perfect for off-road running with its lightweight yet rugged form. It can handle rough terrain and jumps with weight balance and stability because its battery is held in an ultra-low position on the chassis.
| | | |
| --- | --- | --- |
| Model | Top speed | Type of car |
| Super Levant | 40mph | RC Truck |
| Tamiya The Frog | 40mph | RC Buggy |
| Tamiya The Hornet | 37mph | RC Buggy |
| Tamiya Off-road Buggy Champ | 30 mph | RC Buggy |
| Tamiya tt01 | 25-30mph | RC Street Car |
| Tamiya Grasshopper | 27 mph | RC Buggy |
Which Tamiya RC car is the fastest?
The fastest Tamiya Car is the Tamiya Super Levant. It reaches speeds of 40-43mph.
It is a 1:10 scale vehicle. The weight of this RC car is 4.4 pounds, and its lightweight nature allows for the car to be able to reach its top speed of 40 mph. 
It uses a bathtub frame chassis which enables the upper frame for superior rigidity as well as an excellent 4-wheel double wishbone suspension with CVA oil dampers for dynamic off-road action.
The suspensions of the Tamiya Super Levant come with oil dampers and feature a 2-degree toe-in rear upright, which provides greater stability. 
This RC vehicle features front and rear differential gears, a 3-piece steering tie rod, full ball bearing, a wheel double wishbone suspension, a slipper clutch, and CVA shock units.
This RC truck is equipped with an 8T brushless motor.
The Expert Built Super Levant's brushless system offers you a great deal of fun with this tremendous R/C power source. It comes equipped with an 8T brushless motor and ESC, which provides this car with massive power and great speed.
What battery does it use?
The Tamiya Super Levant possesses an LF 6.6V battery.
This is a high performance Lithium-ion battery pack designed for R/C model use. It features a large-capacity high-power output and has superior safety characteristics making it compatible for quick charging.
The Tamiya Super Levant comes to Ready-To-Run out of the box. This way, it saves you from the stress of assembling a kit. So you can begin to rampage with your Super Levant, immediately you are done unboxing.
How fast is the Tamiya super levant?
The Tamiya Super Levant can travel as fast as 40 mph+.
This is very impressive of a Tamiya car compared to other Tamiya models, thereby making it the fastest. 
How fast does a Tamiya Hornet go?
The Tamiya Hornet is said to be able to reach a top speed of 43.4mph.
But from a survey coordinated by an independent body, the average top speed attained by Hornets Owners during racing was 37mph. Going above this average depends on whatever modifications you have made to your vehicle.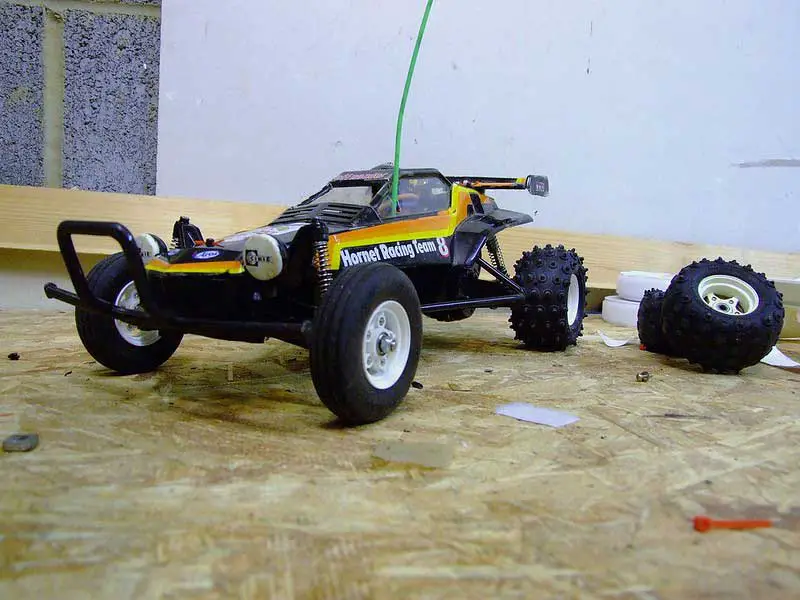 How fast does a Tamiya grasshopper go?
The Tamiya Grasshopper can drive with a top speed of 27 mph.
The figure above is the top speed that this model can attain, without any tampering or modifications by the controller.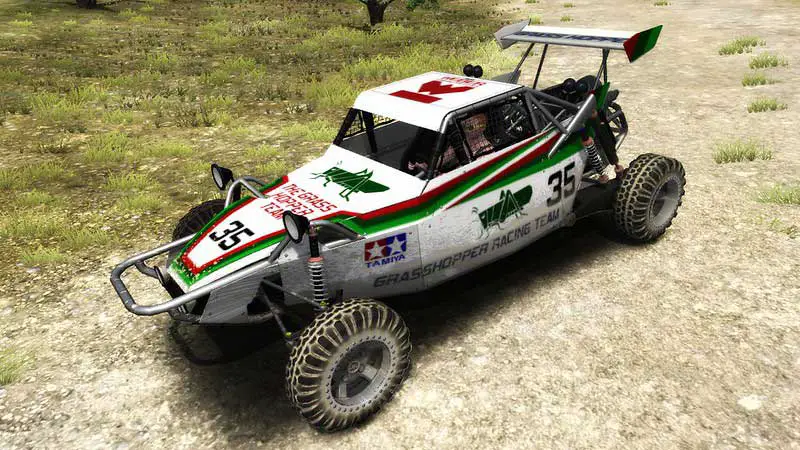 How fast does a Tamiya Top-Force Evo go?
Tamiya Top-Force Evo can go as fast as 27mph.
There isn't any standard top speed at which the Top-force Evo can go, but we racers assume the top speed to be 27mph. Although, there are still experiments going on, to test if the Top-Force Evo can go as far as 30mph.
How fast can a Tamiya tt01 go?
The top speed for a Tamiya tt01is within the range of 25-30 mph. Where your RC car falls within this range depends on your control technique and the capacity of your model.
How fast do Tamiya cars go?
The top speed of Tamiya cars can be found between 15 – 40 mph.
 This may seem slow compared to Traxxas and other big RC brands, but 40 mph is a modest speed. Not too fast and not too slow for an RC car.
Does Tamiya make fast RC cars?
Yes, Tamiya makes fast cars.
Compared with other RC car brands, Tamiya cars are not as fast, but they move fast enough to be considered fast cars. Other RC brands can reach a top speed of 70 mph, but Tamiya has not produced any car that can match that speed yet. Maybe in the future, Tamiya will.
What is a good speed for an RC car?
A pretty decent speed for an RC car is between 35-40 mph. Although 40 mph is the average speed an RC car should be able to go. Some cars can go as far as 70-100 mph without having modifications. But again, 40 mph is a good speed for an RC car.
How can you make Tamiya RC cars faster?
To make your Tamiya car go faster, you have to make a few changes to some parts like the batteries, tires, gear ratio, and external body parts. Some of the parts that can be changed to attain higher speed include.
1. Gear System
The gear system of an RC consists of two parts; the pinion gear and the spur gear. Both can be upgraded to give your RC either a faster top speed or better acceleration.
When you upgrade the pinion gear, This does not refer to acceleration, but instead the top speed your RC can reach.
Adjusting the spur gear can also give you either a higher top speed or quicker acceleration, although the difference will be less noticeable than it is from adjusting the pinion gear.
For maximum results, adjust both the spur and pinion gear.
2. Tires
Changing your tires is another way to boost your car speed.
With tires, bigger is generally better. Tires with a bigger diameter can cover more ground per turn. This in turn increases the speed of the car. 
There is a limit to how big the tire will be. Although very big tires weigh more and can increase the general weight of the car. Too much weight slows down a car.
3 The weight
While the difference may seem extremely small, especially if you are only replacing one or two parts, lightening your vehicle can make a shocking difference to the initial speed.
Though helpful, reducing your car weight can be very tricky. While reducing the weight is a sure way to increase the speed, it can also cause the traction to decrease. 
This might not seem like a serious issue if you are just going to be driving in a straight line at high speeds, but without as much weight pushing through the tires onto the road while driving through a corner, the car might flip and end up damaged.
To prevent this from happening, try adding a little weight to the front of the car. This will help to increase the traction when driving.
4. Batteries
Another way to lighten your vehicle is to switch up the batteries. If you are currently using a Ni-Mh battery pack, swapping to a LiPo pack will drastically reduce the weight of your RC. Li-po batteries are fast, lighter and they boost more power.
Another battery hack for speed is to ensure that the battery is properly charged up. Poorly charged batteries cause the car to be sluggish while driving.
5. Motor
If your car still runs on a brushed motor, it is advisable to switch to a brushless motor as this will enable fore speed. Less energy is lost through friction meaning the vehicle can travel faster and with more power.
6. Another trick that can help to boost your car speed is to PRACTICE.
A lot of people spend large amounts of money trying to upgrade their RC cars to reach better speeds without knowing the limits of their cars or how to handle the changes properly. You can only test the car's capacity by consistent practice.
Until you are sure of how fast your car can go, it's not advisable to begin modifications to the RC car.
Practise also helps your technique. Your racing technique can also determine how far the car will be able to go. The winners of RC races often aren't those with the most expensive or fastest RC cars. Instead, the winners are usually the people who have perfected their technique and can navigate the track in a way others can't.
Fastest Tamiya for racing
Presently, there isn't a specific car from Tamiya that can be comfortably named the fastest for racing, but any Tamiya model with the Mini 4WD motor and TRF418 chassis will do wonders during a race. 
Conclusion
Although Tamiya cars aren't as fast as Traxxas cars, they are still able to attain decent speeds of their own. The speed of your model can also depend on your racing technique, the type of motor that runs your car, the car's battery level, the spur and piston gear and the weight of your car.
Older versions of Tamiya cars are found only in the Kit form but recent releases and re-releases have opened up an opportunity for racers and lobbyists to operate their RC cars immediately it comes out of the box.