RC Car Brands That's Made in The States (Explained+List)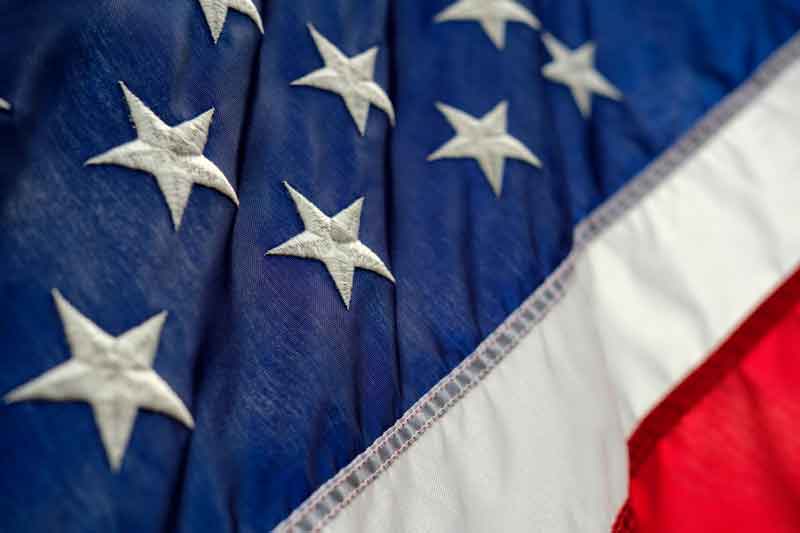 Over the years, RC cars have gotten more sophisticated and functional with the emergence of new technologies. 
Today, the US boasts of several locally built RC cars made with durable materials, stable signals, and higher speed control functions.
Some locally produced RC cars in the Us in the past included the high-speed remote controlled Traxxas models, Arrma RC, Losi's RC model, and Team Associated RC cars.
Are there any RC cars that are still made in the US?
Over the years, the US radio-controlled car industry has noticed a significant decline in the mass production of RC cars.
With the American International hobby product distributor purchasing the majority of RC producing companies like both the Arrma and Losi RC brands, production has seized since 2019. 
During our research it became clear that there are no RC cars still produced in the US.
However, Pro-Line manufacturers offer RC car parts made in the US, from tires to wheels that work exceptionally for various RC cars.

LeisureGuided.com
Is Traxxas made in America?
Traxxas is an RC car manufacturer with its base in McKinney, Texas, in the US.
However, Traxxas components are not built in the United States. Some of the car parts are produced in a Taiwan-based factory. 
After production, they are shipped back to the US, where they are finally assembled and auctioned for sale.
This factor has led many to contend that Traxxas RC cars are not made in America. 
Traxxas parts are made in Taiwan, and afterward, they are shipped and assembled into a full remote-controlled vehicle in the US.
Is Losi made in America?
Team Losi is a radio-controlled car model company with its original roots from the 1980s in Ontario, Southern California. 
The year 2000 marked a new beginning for Losi when the team joined the Horizon Hobby, LLC, an American RC car distributor in Champaign, Illinois. 
Yet, before this never, all of Losi's exceptional models were made in Taiwan and China.
Where are Arrma RC cars manufactured
If you're a hobby car racer looking for miniature representations of your iconic vehicles and high-speed cars produced by Arrma, the US is the best place to search. 
Arrma radio-controlled cars are manufactured at the Hobbico Inc headquarters in Champaign, Illinois, America.
However, they have several distribution centers that make the Arrma RC models available from any part of the world, especially in China and the UK.
Are Tamiya RC cars made in the US or Japan?
Tamiya is a model brand with its origin in 1946. Tamiya has its headquarters in Oshika, Shizuoka-City Japan. Outside of Japan, Tamiya has its subsidiary established on September 13, 1994, in Lapu-Lapu City,  Cebu at the Mactan Airbase. 
Tamiya's factory is located in the Philippines and that's where their cars are made.
The load of the company's model kits and car parts is manufactured and assembled in the Philippines.
Where are Team Associated RC cars made?
One of the world's leading manufacturers, Team Associated RC cars were first produced in Lake Forest, California. 
These days the RC car company is owned by the Thunder Tiger Corporation in Taiwan. Hence, Team Associated RC cars are made in Taiwan.
What does it mean for a car that's assembled in the US?
When model kits are built-in volume, they are almost never fully shipped from the manufactured base.
RC car components, which are likely built outside the state, are shipped to the final assembling location. Here, the car model gets pieced together – from stamping the body, to welding, and painting before assembling into a fully functional running vehicle.
Moreover, when cars are assembled in the US, the brand gets to pay taxes on profits to the US government. Hence, a car that's assembled in the US, simply means the cars were built and manufactured in the United States since the brand pays federal taxes.
American made RC transmitter
RC transmitters control signals transmitted by radio to remotely control a device. Some top American made RC transmitters include:
Traxxas RC Transmitters
Traxxas TQi 2.4GHz 4-Channel Radio System with Stability TRA6507R.
Traxxas TQi 2.4GHz 4-Channel Radio System with Stability TRA6507R.
Traxxas TQi 2.4GHz Radio System 2-Channel with Stability TRA6509R.
Traxxas TQi 2.4GHz Transmitter Link Enabled 2-Channel TRA6528.
Traxxas Transmitter TQ 2.4GHZ 3-Channel (TX Only) TRA6517.
Traxxas Drag TQi 2.4GHz 2-Channel Radio System (Link Enabled) (Transmitter Only).
 Traxxas TQi Traxxas Link 2.4GHz 3CH Transmitter TRA6529.
Arrma RC Transmitters
AR220019 ATX100 Transmitter and Receiver Set.
AR390235 ATX-101 Transmitters.
Losi RC Transmitters
Team Losi 2.4Ghz DSM Transmitter & Receiver.
Which RC cars' parts are made in the US?
While there are not many RC components produced in the United States, Pro-Line manufacturers continue to make top-of-art RC car accessories from RC tires to RC wheels, RC bodies, and several other performance parts. 
With over 12 IFMAR World Championships and 100+ US Nation and European championships, Pro-Line RC parts are innovative, performance-driven, and highly functional on the track.
Other RC parts that are 100% made in the United States today include Panther tires and Castle circuit boards.
Should you choose American-made RC cars?
Many producers are looking for an easy way out to access affordable, yet functional RC car parts.
While this means is a sure way to lower expenses and cost of production within the state, it also leads to misinformation on the production location of the car model.
In the US, taxes on profits and the ever-growing automobile industry may lead to more expensive production. Plus, when production price increases, it would mean a higher cost for us. However, as Americans, we should support products made in the country than eying other foreign products.
Conclusion
Due to labor costs most RC cars today arent made in the US. That's a shame, but we need to keep in mind that many companies, not only in the RC world, are moving outside of the states to provide us, the consumers, better prices.
This doesn't necessarily mean that we are getting poor quality products since the companies are supervising the factories and making sure that the products can handle any abuse that the hobbyist will put on the car.
Sources:
https://en.wikipedia.org/wiki/Traxxas
https://visor.ph/culture/inside-the-tamiya-factory-in-the-philippines