what remote can be used for your RC car | helpful tips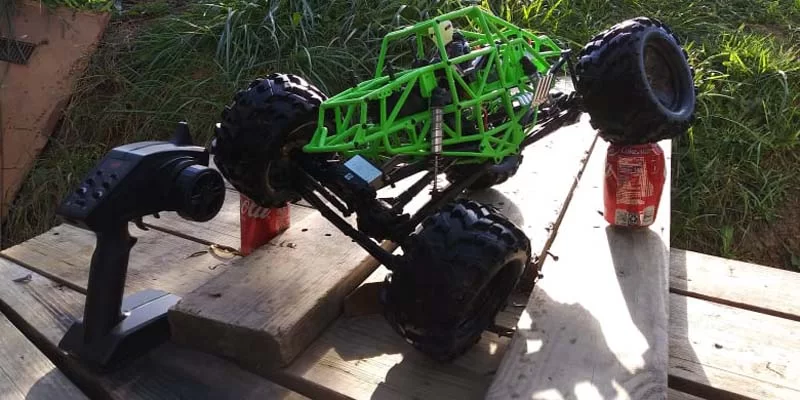 The remote controller, also known as transmitter or radio controller, is the key to enjoying racing with your RC car. 
If you've misplaced or damaged your RC's remote controller, you might be wondering if you can use a different RC model remote control for your RC car.
In this article, we take a look at how possible it is to interchange your RC's remote controller with that of a different model to get the most from your RC car.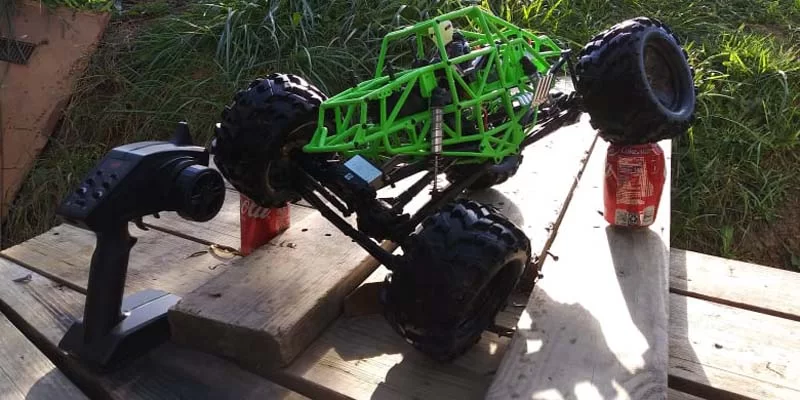 The answer is
If you're wondering whether you can use any remote control for your RC car, the answer is yes, as long as both the receiver and transmitter are compatible, operate at the same frequency, and use the same protocol. 
RC radio controllers are interchangeable; hence, you can use them for any RC car model. 
However, the new transmitter must be on the same frequency and control as the original remote control of your RC car model. For instance, if the remote control of your RC plane is damaged, you can't control them with that of an RC car since they are on different frequencies and control.  
Apart from this, you can modify a different RC car controller to make them compatible with your RC car. This means that if you have a different controller from that of your original RC car model, you can modify your car's frequency and that of the controller to make the replacement seem like the original, which makes them work well with your RC car.
What is a 2.4 GHz remote control?
2.4Ghz remote control frequency is also known as the 2.4 Gigahertz spectrum. 
This remote control allows for fast and reliable control of your RC car without interference from nearby transmitters.
This means that, unlike other remote controls that allowed interference with two RC systems in the same vicinity, the 2.4GHz remote controller employs an automatic or direct frequency hopping technique that distributes their transmissions over a wider selection of frequencies or completely different RC channels. 
With the 2.4GHZ, it's possible to have more than one RC car in the same area. The good news is they are all controlled independently with no interference. 
Will any 2.4 GHz controller work with any car?
Since we've established that all remote controls are interchangeable, you might also wonder if all 2.4 GHz controllers will work with any car. 
Unfortunately, 2.4 GHz receivers are independent and do not work with just any RC cars. And, even if you set the receiver and transmitter on the same frequency and control, as long as it is a 2.4 GHz receiver and the transmitter is not of the 2.4 GHz spectrum, the receiver will not receive any signal from the 2.4GHz controller; hence, it won't work. 
Wonder why? The engineered protocols are different for each 2.4GHz controller. You can only get a new 2.4GHz controller for your RC car if you get one from the same brand. 
How do I connect a new remote to my remote controlled car?
The procedure for connecting new remote controllers can vary depending on the RC car. But, generally, most RC have similar connections techniques. 
To connect a new remote to your RC car;
Find the binding port on your RC car and plug in your binding plug.
Make sure that the transmitter is off before switching the car on. A flashlight pops up, which indicates the RC car is in binding mode.
Hold the Binding button and then turn on the remote control. The flashlight will continuously blink. This indicates your new remote has started working. 
Can I control my RC car with my phone?
Yes, you can control your RC car with your phone via Bluetooth by downloading the Car Bluetooth RC app or My Smart Remote from Google Play Store or Apple Store.
Car Bluetooth RC app 
go to play store, install the Car Bluetooth RC app 
pair your phone with Bluetooth module by connecting the battery to the bot. You will see a red led blinking on the Bluetooth module when you do this. It indicates that the device is ready to pair. 
My Smart Remote
Download this app from your phone play store and install
Launch the app and click on the add button
The button brings up different RC car models, so click on your car model to connect.
After connecting, head back to the commands and tap on them to enable.
How can I control my RC car with my laptop?
It's very easy to control your RC car with your laptop. To do this, use the serial servo controller (SSC) from your PC. This method typically uses USB ports or RS232 (serial port) to send the instructions from the PC to the controller. 
 What types of RC remotes are there?
There are different remote controllers, but the two most common and popular types of remote controls are the pistol grip transmitters and stick transmitters. 
Pistol Grip transmitter: as the name implies, this transmitter looks like a handgun. The trigger activates the throttle, whereas the wheel-mounted side controls the steering. The batteries are held at the base of the handle to ensure proper weight balance. 
Stick transmitter: this remote control works like a computer mouse as it features two input 'thumb/joy' sticks that provide a two-dimensional input. This transmitter allows advanced configurations; however, they tend to be more expensive than the pistol grip remote controllers. For beginner RC enthusiasts, this transmitter can be challenging. 
Can I use 2 RC cars at the same time?
Running two RC cars with the same frequency near each other will usually result in cross-communication or frequency interference. The radio signals get mixed up, and a controller might connect to both vehicles, making one vehicle behave unpredictably. 
However, if both of your models are equipped with a 2.4GHz radio system, you can run them together. The 2.4GHz radio systems automatically locate and communicate with the receiver that they are bound to.
If the two cars use different radio systems, you will have to ensure your models are not on the same frequency. If they are, you only need to change them. 
So, to answer this question, as long as your two controllers are using different frequencies, you can use two RC vehicles simultaneously. 
How do you control multiple RC cars?
It's easy to control multiple RC cars if you prevent frequency interference. Some of the ways to control multiple RC cars include:
Keep a reasonable distance from other RC cars 
An excellent range to distance RC cars will be between 75 and 100 feet, although you could also keep a distance more than this. Keeping two RC vehicles that function on the same frequency outside each other's operating range effectively minimizes radio frequency interference. 
Choose separate radio frequencies for your RC car.
A 27MHz and a 49MHz vehicle can run alongside each other with no problem. So, make sure to select vehicles that have different frequencies. 
Choose RC vehicles with selectable band frequencies
Some RC cars and trucks come with selectable frequencies that allow you to select the desired frequency band to use. In this way, two similar frequency RC vehicles can operate in the same environment if they are set to different bands.
Can you run two 2.4ghz RC cars at the same time?
A defining factor that allows various RC cars to run simultaneously is their frequency. 
If your RC car has a 2.4GHz radio frequency, it means you can run up to six RC vehicles at the same time, and they won't interfere with each other. 
3 of the best RC transmitters
Big-name brands like Traxxas, Arrma, and Tamiya produce top-notch RC car transmitters. However, three of the best RC transmitters in the market today include:
Flysky FS-GT3B 3CH RC System 2.4G Radio Control Transmitter
Features 
Allows 2.400ghz to 2.4835ghz frequencies, 
Very low power consumption
Lcd screen display
Adopts AFHDS (automatic frequency hopping digital system)
High receiving sensitivity
DUMBORC X4 4CH RC Radio System Transmitter and Receiver
Features
Three power charging modes: 1.5v aa * 4 dry battery, USB power port, lithium battery socket.
Compatible with RC car, boat, tank crawler, 
2.4ghz frequency 
Unique throttle speed limit adjustment function 
Suitable for beginners 
Radiolink RC6GS V2 6 Channels RC Transmitter and Gyro Receiver R7F
Features
Six channels
Two-way communication (stick transmitter)
Real-time telemetry and gyro function
Dual programmable mix control: 
Compatible with most of types RC vehicles
Conclusion
Remote controls help you communicate with your RC vehicles. Moreover, they are interchangeable, especially when you damage the original control of your RC car. However, using two similar transmitters on the same frequency wave can disrupt your RC performance. You could either change the frequencies to ensure no interference when used in the same environment or get a new one that matches your car's frequency from the same manufacturers. 
Sources used for this article