Is Dynam RC out of business (2023 research)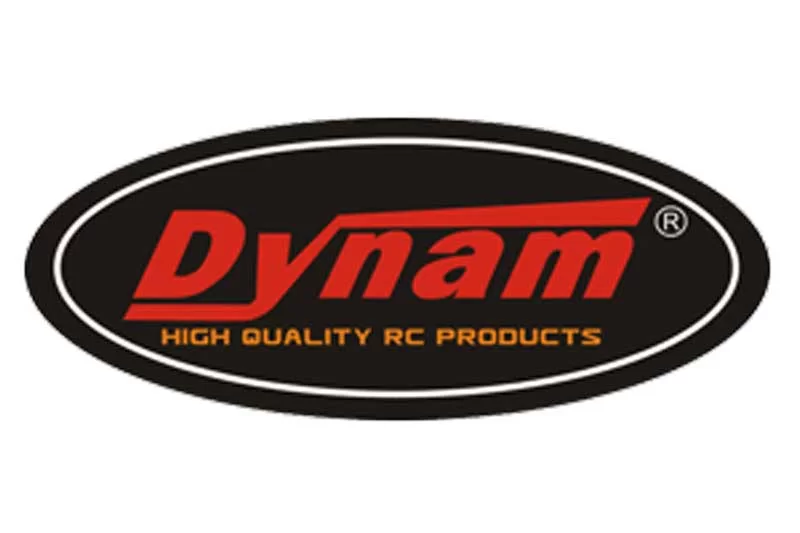 If you love hobby-grade RC planes, you most likely have come across some RC planes made by Dynam. 
Dynam is a leading RC plane and accessories manufacturer. In fact, Dynam is a recognized and famous name among RC plane enthusiasts. This is why as an RC plane enthusiast, you might wonder if Dynam products are still available in the market since there are limited articles, posts, and news about them. 
In this article, we will discuss everything concerning the RC plane manufacturers and also find a plausible answer to your questions on their possible close down.
Are Dynam RC products still made?
The Covid-19 pandemic caused the RC plane manufacturers to pack up and suspend any major product release. However, after this crisis, Dynam has released various upgrades to their existing models even though there hasn't been any mention of a new model. 
For instance, on the 12th of February 2021, Dynam updated their Primo and Beaver DHC-2 models with new sets of big rubber shock-absorbing foam tires of 5.5 inches that make landing smoothly possible.
Backtrack to the 6th of August 2021, and you find that Dynam released a post on the Facebook page revealing the update to the batter location space, tail wheels and flaps of the Primo model. 
This shows that the RC manufacturers don't intend to close business anytime soon. So, Dynam Rc products will continue to remain available for purchase by RC enthusiasts. 
Dynam RC's short history
Dynam, also known as Shenzhen Dynam Industry and Trade Co., Ltd, was launched in 2005 as manufactures of Hobby RC products. Since then, this RC brand has stood its ground in the RC industry. Dynam has built its reputation by making top-tier RC aircraft and Helicopters. 
Dynam are also known manufacturers of electrical components for RC vehicles. So, when your RC plane breaks down, it's easy to find a spare from their high-end RC electric accessories. 
Today, Dynam offers a variety of foam-based aircraft, especially trainer RC plane models that are great performance-wise even without additional upgrades. Although with upgrades, you get to enjoy the full potential of your RC plane. 
Who owns Dynam RC?
Dynam RC is owned and controlled by Detrum Intelligent Controls Technology Co., Ltd, a full production line manufacturer of RC vehicles and electric parts. 
Where is Dynam RC made?
Dynam RC vehicles are made close to Fengcheng Industrial Area at 27 Huoju 2nd Rd., Fengcheng Industrial Park, Jiangxi, China. 
Is Dynam RC a good brand?
There are many pros attached to buying Dynam RC planes. First, Dynam offers a wide selection of aircraft models, making it easy for any hobbyist to find their niche. RC enthusiasts will also find the best-looking and top-quality RC Planes at affordable prices, making it easy for beginners and intermediate pilots to purchase one. 
Apart from this, Dynam continues to upgrade its existing models to offer the maximum performance hobby enthusiasts seek in the hobby. So, with Dynam models, you are sure to get reliable, high-performing, tough, durable and long-lasting aircraft. 
Every RC plane enthusiast can also expect to get the best of electrical parts like energy-efficient motors, powerful brushless outrunner motors, electronic retractable landing gear systems, and pre-installed EDFs. 
This simply shows that Dynam is a good brand that offers tough and long-lasting unique features that supports performance. 
What Dynam RC make best?
While Dynam is a known manufacturer of RC aircraft, helicopters and supporting electric components, the company has much experience and expertise in producing RC planes. 
Today, you'll find so many RC plane models in the market. However, Dynam's RC planes have some, if not the best, build quality, material, control range, battery life, and charging time. 
Dynam's RC planes make their brand stand out. 
Should you buy Dynam RC?
When it involves buying an RC product or vehicle, there are several factors you need to consider; 
The build quality and materials used
Power storage
Control range
Reliability
The build quality of the RC plane determines how long they last since there is every chance something might go wrong, causing your plane to crash.
With Dynam models, you never have to worry about this possibility because Dynam's RC planes are made with EPO foams. This foam is usually lightweight and durable. With this foam, your plane gains a flexible feature in that it can flex and return its given shape.
So, when the plane crashes, you won't spot any damage or dent. This feature also makes them highly dependable. 
When it comes to their control range, you can control them from as far as 5000ft without interference. Talk about the power storage, and you'll find that Dynam has one of the best power storage in the market. Almost all RC planes produced by Dynam use top-tier brushless motors that can hold up to 1100kc power. The upgraded models can even handle a 4s battery. 
So, if you think whether your investment would be worth it with Dynam RC planes, the answer is yes.
Dynam is a great brand, and its RC planes are engineered with high-quality components that can be upgraded to offer even better performance. 
Conclusion
Dynam is a great RC brand that has made consecutive breakthroughs in its technology since its establishment in 2005. Today, they produce some of the best RC planes suitable for beginners and serious enthusiasts. Dynam models offer top-tier build quality, materials, control range, power, and reliability among many RC plane manufacturers.