Why RC Shells So Expensive | Full Research [+4 Cheapest]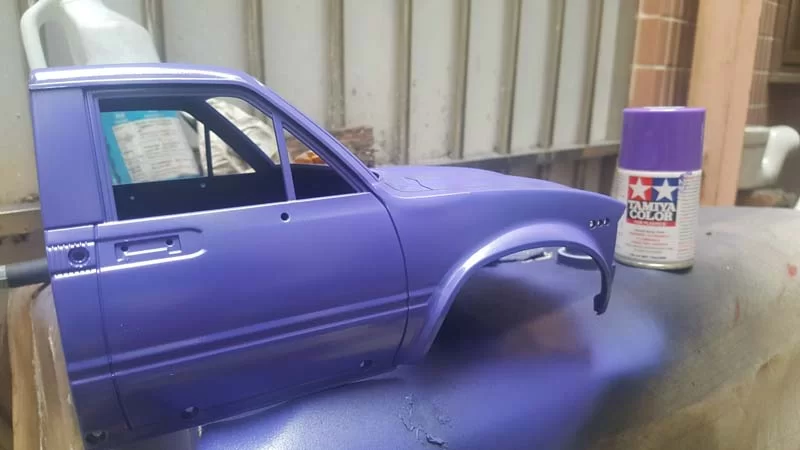 Did you know that RC shells are typically expensive compared to your RC car electronics? 
When RC cars function exceptionally on track, they are engineered with the highest quality materials. Now, add their looks to their massive performance on the track, and you've got your dream RC car. 
While many users may frown at the high cost of replacing damaged electronic components, the price of getting RC bodies comes at a high cost, especially considering the quality of materials used to manufacture them. 
Hence, RC shells are expensive due to their manufacturing process.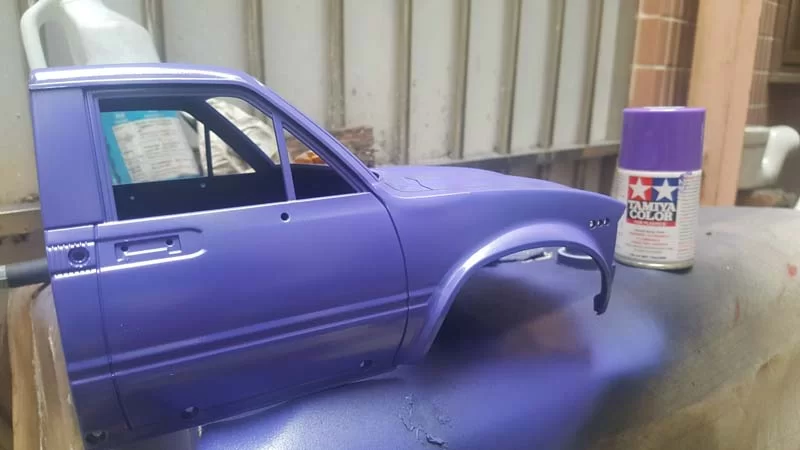 Here's the Answer
The cost of molding the bodies comes at a high price. 
RC shells are expensive because making the shell requires computer design, making a special mold specific to each model, sometimes requiring multipiece molds. There is also human labour involved in each shell, and eventually, authentic replicas require licensing fees that can be calculated for each shell, and not just the mold.
Most RC shell models have a complex shape that requires a multipiece mold and a more powerful vacuum. Plus, most of these molds are made so that manufacturers can lift the shells straight off the mold. 
But, in a case where the body curves inward like with bumpers, then you can't lift the body straight off of the mold. In this case, the mold is made in several pieces to make up the shell. 
That's not all!
It would be best to consider the fact that someone makes the mold, and you will have to pay for their skilled craftsmanship. 
Another reason why RC shells are so expensive is that there's a mark-up for retail prices and licensing fees if the RC shell is an authentic replication of name brands. Hence, you might have to pay the trademark owner for the car design. 
At any rate, manufacturers will have to sell quite a large number of RC shells to cover manufacturing and licensing expenses before making any profit. This explains why makes RC shells are expensive. 
How Are RC Shells Made?
RC shells are created using plastic, but they're not regular plastic. Instead, they're polycarbonate plastic, which is also called Lexan. 
Lexan is an incredibly tough material that makes it possible for RC cars to withstand the severe abuse of racing in rough terrains and even at home. 
To make the shells, manufacturers engage in vac-forming, where a vacuum is applied in clear Lexan, sucking the sheet into the mold. The sheet is then ejected from the mold as your RC shell. 
After vac-forming in the Lexan, manufacturers move on to paint the inner surface of the formed mold. This step makes the plastic thicker while also having a shiny clear coating. RC shells can maintain their sleek look for a more extended period if appropriately painted. 
On the flip side, some RC shells are also made of metals. However, it's typically rare to find these shells as they add significant weight to the car, which means slower speed when running. 
How Much Are RC Shells?
Since we've established that RC shells are typically expensive due to the process involved in manufacturing RC shells, the good news, while RC shells are expensive, the cost of RC bodies differs with model type. 
Today, various manufacturers manufacture RC car bodies for their RC models using different sources. This means you won't get the same price for each model. For instance, if you own a bobby car from HPI and Traxxas and want to change the RC shells, you could get one of these at a cheaper rate than the other since they employ different sources to make their RC shells. 
Also, keep in mind that you do not have to break the bank to buy an RC shell. A more expensive body from your favorite producer doesn't guarantee better quality, nor does it ensure that it will last longer. Most people even attest that many expensive RC shells don't do better than the cheaper ones. 
Depending on how much you can afford, you might want to do quick market research for available RC shells that fall within your budget before making any purchase.
However, RC shells have an average price range between $10 and $200.  
Do Replicas Cost More?
Yes, Replica RC car bodies cost more. 
If you request to make a high-end licensed version or close replica of authentic name car brands, your RC shell will come at a higher cost since you have to pay a certain fee to trademark owners for using their car design. 
Is a Custom Shell Expensive?
Custom shells are also expensive to produce. Why? Getting the mold to make your RC shell is not easy. Add the fact that you're making a one-off custom shell for your RC car. 
Manufacturers back pour a body and create the same size body up to 100 for less than $1000 to replace their models. But, you're scaling down the body, which can cost as high as $1500; but that's if you're making a shell for smaller RC cars. Truck bodies can be twice expensive as this. It would be best if you also considered that you would have to find somebody to make the mold for you. 
So, if you're wondering whether custom shells are expensive, the simple answer is yes. Just the materials alone for mold tooling and vac-forming cost hundreds of dollars for one body. 
Who's Got the Most Expensive Shells?
An RC car manufacturer that makes the most expensive shells is Yokomo, a Japanese-based manufacturer and distributor of remote-controlled cars in Adachi, Tokyo. 
Yokomo RC shell comes with mirrors and exhausts, making their models cost more than $100, twice as much as the cheaper HPI and Tamiya models, even when unpainted.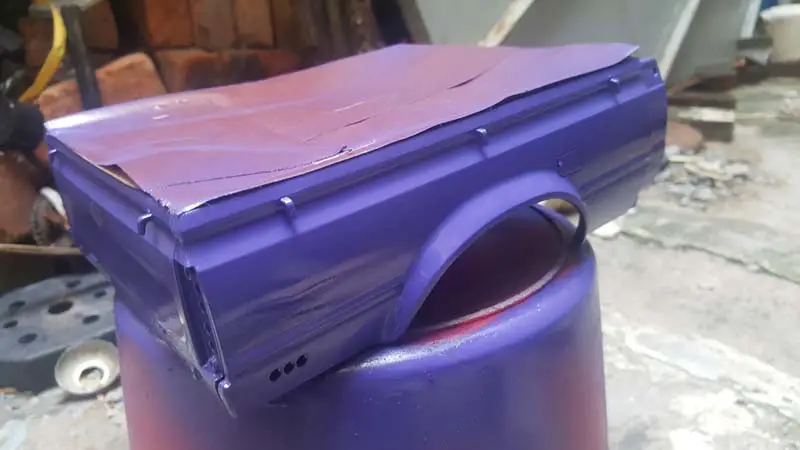 Who's Got the Cheapest Shells?
Unlike Yokomo RC shells, Tamiya makes some of the cheapest RC fully-painted bodies in the industry at $30 and even offers features like mirrors and exhaust like Yokomo. However, their vintage bodies cost over a hundred dollars than their less cheap modern ones. 
Who's Got the Best Shells?
While many different RC manufacturers make high-quality RC bodies, Tamiya shells have the best RC bodies. 
Tamiya shells incorporate higher quality materials, have fine detailing, and come with added features like mirrors and exhaust.
The best part is they are relatively cheaper than most RC shells with a retail price lower than $30. 
How Long Does RC Shell Last?
Technically, RC shells don't have a defined life expectancy timeline. How long your RC shell lasts will depend on how well you maintain the car and the type of RC bobby you engage in. For RC hobbyists that love bashing or racing, your RC car will eventually crash to a surface, making the RC body start to crack or chip. 
To make your RC shell last longer, you'll want to reinforce it with robust and flexible material to prevent chipping. 
Are rc Shells Durable?
RC shells can last for a long time when used outside bashing and racing events. They maintain their sleek, pristine look with proper maintenance even in harsh climates.
However, they tend to lose their plasticity with a constant crash to their surface, making them crack or chip and even break. For this reason, you want to keep your RC car in good conditions to ensure they are hard-wearing and have a longer lifespan.  
Is It Expensive to Paint an RC Shell? 
Depending on the model, getting body paint for your RC car shell is relatively cheap. Tamiya and HPI paint even come as low as $5. 
Can You Put Any Body Shell on an RC Car?
It's very easy to switch between RC car bodies as long as they have the same diameter. 
Most electric cars are 190mm in width and can fit just fine for any RC car with this diameter. For RC cars like HPI, up to 200mm, you want to consider fixing them only on nitro cars as they're 10mm wider and will stick out on electric cars since they fall 5mm short on the wheels. 
How Do I Customize My RC Body at a Low Price?
Although custom bodies are expensive, like authentic replicas, it's pretty easy to make your RC car shells when you already have the tools you need. This way, you lower the cost of hiring technical services and go the DIY route. 
Should You Buy a New Shell?
If you're an RC fan, you know how it feels to watch your RC body lose its shine. Plus, a cracked or chipped RC shell will mean future repairs for your car's electronics as it can no longer protect them from harsh climate conditions. For these reasons, it's essential to get a new shell when due. 
Four Cheapest RC Shells You Can Get Today.
Many RC shells come at an expensive rate. But, that doesn't mean you can't find cheaper ones. Some cheap RC shells you can get today are:
Tamiya 1/10 Scale R/C Ford Escort Mk.Ii Rally Body Parts Set
Tamiya Body For 58205
HPI Racing Trophy Truggy 4.6 Painted Finished Body Shell – 101780
7495 HPI Ford GT Body – 200mm – Radio Controlled Car Body
Conclusion
While it can be pretty expensive to get replacement RC shells, some models offer to times lesser the estimated cost. You can get a Yokomo body unpainted at $100, while a fully painted Tamiya may cost as low as $30. But, before buying an RC shell, make sure that its diameter matches that of your RC car.