Is Spektrum RC out of business? (4 hours of research)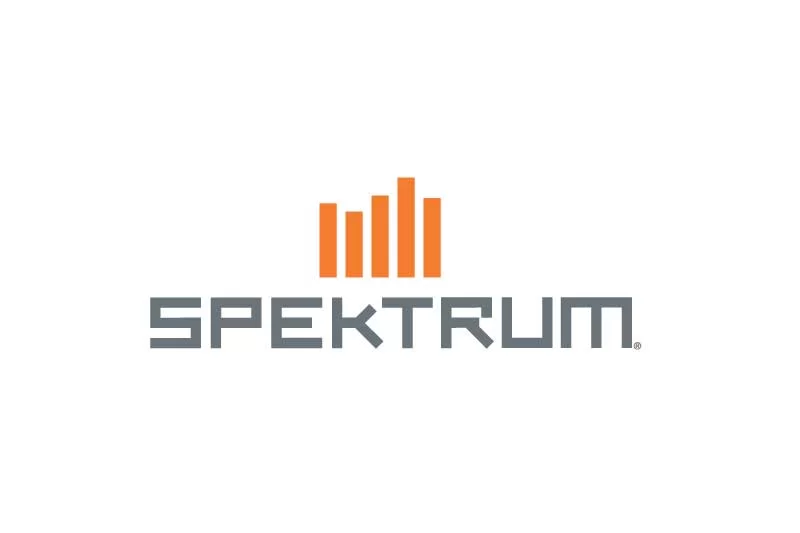 When it comes to R.C. operators that uphold high-quality design, refinement, and advanced technology, Spektrum continues to top the charts.
From their Smart ESC to the Smart data wire, batteries, power supplies and transmitters, it's easy to forget other brands like Futaba exist. However, it's been over two years that this high-tech operator made any move to release some latest ups of their RC accessories. It's no wonder the RC community thinks Spektrum is dead.
Read on to find out if our beloved RC manufacturer is still in business. 
Is Spektrum RC still business
If you're wondering whether Spektrum is still in the business, the answer is yes.
Spektrum revolutionized the RC industry by using 2.4GHz DSM Technology, which is today by far one of the most dynamic products ever to hit the market.
This shows that the industry leaders are in no way ready to wind up. 
Spektrum is a producer of radio-control accessories and electronic parts, especially RC radios and transmitters for use in radio-controlled cars. However, they are most popular for their advanced radio build. 
Today, many hobbyists prefer Spektrum products because of the lack of radio interference. This has earned it several prestigious awards since its launch in 2004.  
Spektrum's short history
Spektrum, a branch of the Horizon Hobby family, made its way into the RC industry In October of 2004 by utilizing similar technology used in computer and telephone industries.
Spektrum 2.4GHZ Digital Spectrum Modulation Technology was unveiled at the 2004 iHobby Expo, usually held at the Donald E. Stephens Conference and Convention Centre in the village of Rosemont, Illinois.
The first Spektrum RC release was a series of components and parts for existing J.R., K.O. Propo, HiTec, Airtronics, and Futaba radios allowing RC racers to enjoy a sound and reliable signal utilizing the Spektrum technology.
Since then, Spektrum modules and receivers have received more attention from pilots and racers. In fact, events such as the U.S. Indoor Championships in Cleveland, Ohio, and even the IFMAR On-Road Electric World Championships held at the Full Throttle Speedway in Kissimmee, Florida, have had their fair share of this technology in their racing competitions. 
In 2008, Spektrum RC beat the twelve consecutive Readers' Choice Award winners of the Radio Control Car Action, Airtronic and took the lead for producing the best transmitters with their top-tier DX4R model.
Since then, it has maintained its consecutive run.
Who owns Spektrum RC?
Spektrum RC is a division of Horizon Hobby, LLC., an American-based International hobby product distributor located in Champaign, Illinois, USA.
Where are Spektrum products made?
Many of the electronic components produced by Spektrum are designed in China. Some are also manufactured in Taiwan. 
Where is Spektrum based?
Spektrum is a branch of the Horizon family. Hence, they are headquartered in Champaign, Illinois, the USA at 2904 Research Road, Champaign, Illinois, US 61822. 
However, you'll also find their facilities, manufacturing and distribution centers in parts of Japan and Europe. 
What is the latest Spektrum transmitter?
The latest Spektrum transmitter is the DX5 Rugged 5-Channel Surface System. 
Released on December 20, 2018, this Spektrum transmitter redefines radio control with its unparalleled innovation in sturdiness and reliability when used on off-road terrains. RC racers will enjoy precision control, convenience, and "rugged" versatility with an intricately engineered transmitter like this.
The best part, this transmitter offers the most impressive features you'll ever find in any Spektrum RC transmitter model.
You'll find features like AVC technology programming capability, 5-channel versatility, shock-absorbing rubberized bumpers, thumb steering lever for precise one-handed control, lanyard mounting points, built-in telemetry capability, frequency-agile DSMR technology, water-resistant chassis and many more.
What does Spektrum make best?
Spektrum are known producers of RC parts and transmitters. However, they make the best-rugged RC radios than every other brand in the industry.
Spektrum radios are specifically built to endure the harsher side of RC. It was meant to handle the elements, water, dirt, snow, falling on the ground, possibly even being kicked around. In fact, almost all the radio models have cool features like a built-in tool case and even a thumb control. 
Apart from this, one of the most exciting features of Spektrum Smart Technology on the Spektrum radio is that it uses the 2.4GHz DSM technology to transfer two-way data.
This feature allows RC enthusiasts to access real-time info from the motor or engine temperatures to the battery pack voltage levels, rpm, and recording lap times. 
With such addition, RC enthusiasts can get more out of practice time.
Is Spektrum a good RC brand?
If you are looking for a brand and technology that allows various radios to communicate without separating radios, Spektrum is the go-to RC brand for you. 
The major advantage Spectrum radios bring to the RC industry is that it has eliminated interference, increased signal resolution, and provided a stronger link between the base units and the transmitting units. 
But, that's not all. Spektrum also has the best bang for the buck since they are low priced even with their advanced features. In fact, almost all RC components designed by Spektrum are lightweight and make it easy to maneuver your RC vehicle. 
Should you buy Spektrum RC?
Spektrum Smart RC offers RC enthusiasts a deeper connection to the RC hobby. With Spektrum RCs, you achieve more control of your RC vehicle while also staying aware of every of its functional part. In fact, with a Spektrum RC, you gain more confidence in the capability of your RC. 
When it comes to the LiPo battery packs, you'll find that the Smart Batteries work better than most. They charge faster, hold the charge longer, and perform better when used. Spektrum smart batteries can even last between 12 to 24 hours when you use a Spektrum smart charger. 
Spektrum transmitters are the real deal. They have a nice grip and steering wheel that makes it easy for RC enthusiasts to maneuver their way. Talk about the ESC, and you'll find that they deliver better power and intelligence. You can even use them without additional sensors or modules and still get real-time data since they provide telemetry data straight to your radio. 
These different features of Spektrum RC's, from the LiPo battery packs to the smart chargers, Esc's and transmitter, ultimately prove that they are worth the buy. The best part is you can get them at affordable prices.